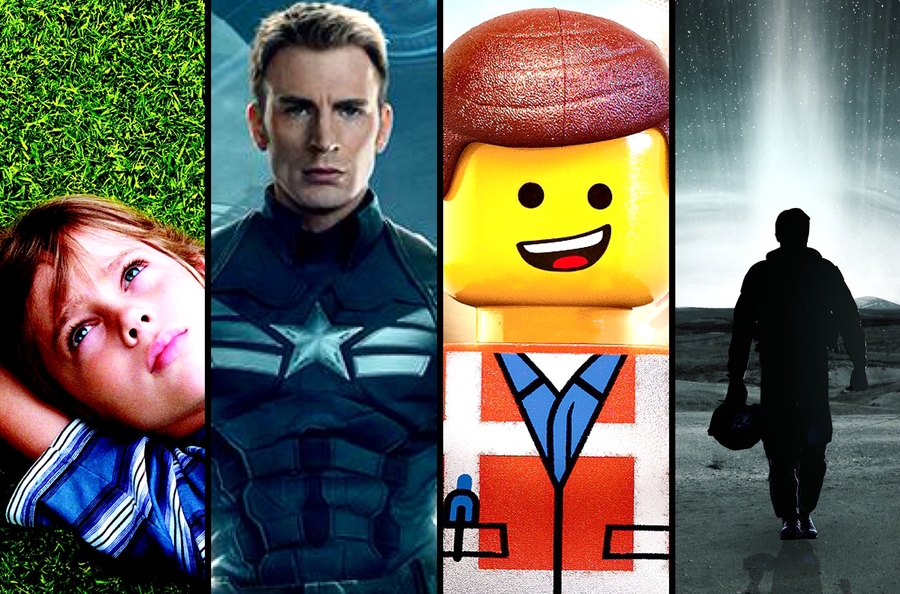 In celebration of the wonderful amount of films that were released during 2014, Hi-Def Ninja has assembled a group of staff writers to list off their personal Top 10 Films of 2014. With the awards season on the horizon, there's an excellent chance that many of these films may appear within the lists of nominees.
Once you've gone through all of our favorites, we hope you share your own list below! Here's to an awesome 2015 — Happy New Year, everyone!
As I recently stated, it's hard to go about a Top 10 list when you live in a city where most of the critically-acclaimed films never appear. Nevertheless, the list below contains films that I truly enjoyed, so I hope you enjoy reading it…
X-MEN: DAYS OF FUTURE PAST — I honestly can't tell you whether this was the best superhero film of 2014, but I can tell you that I cheered, laughed, smiled and cried during the film's exciting 130 minutes. The first X-MEN arrived at a special, memorable time in my life, so to not only have Bryan Singer return as director for this seventh (!!!) entry in the X-franchise, but also use DAYS as a farewell to the original cast… my heartstrings were certainly tested.
HOW TO TRAIN YOUR DRAGON 2 — I truly think that it's a shame that the DRAGON films are constantly overlooked. They're massive, epically brilliant blockbusters that are just as engaging as Peter Jackson's HOBBIT films, yet filmgoers dismiss them due to the fact that they're animated. Horrible mistake. HOW TO TRAIN YOUR DRAGON 2 was complete perfection… THE DARK KNIGHT of animated films.
EDGE OF TOMORROW — This one shocked me. Tom Cruise and Emily Blunt were awesome together in this time-jumping sci-fi flick and I was constantly enthralled. Watching Cruise die over and over again in new, innovative ways was also quite hilarious. EDGE was one of the most fun popcorn flicks throughout 2014 and it was probably the smartest of the bunch, too.
BOYHOOD — Richard Linklater is a genius. BOYHOOD was either going to massively succeed or massively fail, so I'm happy to see that it's doing the former. The entire cast was brilliant, especially Ellar Coltrane. There's something magical about watching someone grow up onscreen. This is one film that definitely deserves its praise.
CAPTAIN AMERICA: THE WINTER SOLDIER — After seeing CAP 2, I'm very happy that Marvel Studios has decided to keep around Anthony and Joe Russo. While this new Captain America adventure features costumes, explosions, and guys with wings, it really doesn't feel like the usual superhero fare, but more of an epic espionage film. A sequel that's superior to the original.
GUARDIANS OF THE GALAXY — The release of GUARDIANS certified 2014 as one of the best years for comic book films ever. James Gunn brought his awesomely witty storytelling to the Marvel Universe and gave us a film about a group of unknown misfit "superheroes" that nobody should care about, but we ended up loving. While GUARDIANS is still an adaptation of a comic book, it seemed so undeniably fresh. The most fun I had with a movie all year long.
BEGIN AGAIN — I love director John Carney's ONCE, so when I heard about his follow-up film, BEGIN AGAIN, I was ecstatic. It completely lived up to my hype. It's charming with great performances and an amazing soundtrack. This is one underrated film that should immediately go on to everyone's radars.
NIGHTCRAWLER — Jake Gyllenhaal gives the best performance by a lead actor this year. The pace in NIGHTCRAWLER is consistent, the suspense is always high, and Gyllenhaal's Lou Bloom is one of the creepiest dudes I've seen on film since Heath Ledger's Joker.
DAWN OF THE PLANET OF THE APES — I thought RISE, the first film in the Apes reboot, was amazing, but it pales in comparison to its sequel… something nearly unheard of. Gary Oldman and Jason Clarke were both great as human characters, but it's Andy Serkis' portrayal of Caesar that's the true highlight. It's a complete shame that he's never recognized for his work during awards season. 
GODZILLA — Make no mistake, 2014's GODZILLA is by no means perfect. It's full of mistakes; one being the horrible miscasting of Aaron Taylor-Johnson as the film's lead. With that said, though, as a fan of creature features starring massive monsters, I still enjoyed my time with America's second attempt at bringing the Japanese icon to CGI-infused life. If you shut off your mind and just enjoy the amazing visuals, Gareth Edwards' GODZILLA is really quite enjoyable.
Honorable Mentions… INTERSTELLAR, BLUE RUIN, SNOWPIERCER, THE EQUALIZER, THE RAID 2, NON-STOP, JOHN WICK and THE BABADOOK.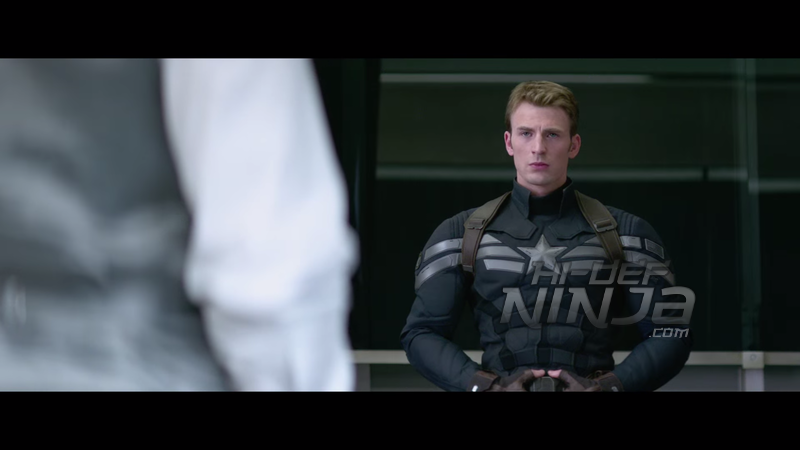 INTERSTELLAR — Being quite a devoted fan of the sci-fi genre, this film ticked all the boxes for me. Christopher Nolan's tale of a team of astronauts navigating a worm hole to find a new planet for the human race to populate due to our world dying was epic in terms of scope and visuals and made for a true cinema experience.
THE LEGO MOVIE — The theme song, 'Everything is Awesome!' summed it up quite nicely. Thanks to its insane slapstick humour, performances and visual gags, I don't think I've laughed so hard in quite a long time. It's watched quite regularly in our household now and certainly stands up to repeated viewings.
GUARDIANS OF THE GALAXY — Two of my favourite films happen to be FLASH GORDON and MASTERS OF THE UNIVERSE, so James Gunn's outer space adventure was pretty much welcomed from the start with me. Marvel's detour outside the Avengers Initiative felt fresh and exciting throughout and delivered one of the best summer blockbusters I've seen thanks to some outstanding performances and superb visuals.
CAPTAIN AMERICA: THE WINTER SOLDIER — I wasn't a fan of the first film; it seemed it wanted to hurry along to THE AVENGERS. Some superb reviews and feedback made me curious and when I finally came round to watching the sequel, I was quite literally floored by it. Slick, action packed with a superb and enthralling plot, THE WINTER SOLDIER is certainly up there with the finest Marvel productions.
HOW TO TRAIN YOUR DRAGON 2 — Funny enough it was that my wife and son got me onto these movies. HOW TO TRAIN YOUR DRAGON 2 is a perfect example of what a sequel should be, animated or not. Following the lead characters a few years later, director Dean DeBlois opens up the scope of the film by adding some history to the characters and expanding the mythology of the dragon's origins, leaving it open for a whole world to explore in future instalments.
DAWN OF THE PLANET OF THE APES — RISE OF THE PLANET OF THE APES was a total (and pleasant) surprise, so it was interesting to see how they would follow it up.  Managing to totally eradicate the horrible 2001 remake with Marky Mark, DAWN expands the scope of the Apes saga and pending uprising of the Apes within their community. Featuring some outstanding mo-cap work from Andy Serkis and team, the new Apes saga continues to surprise and amaze filmgoers.
GODZILLA — I've been a Godzilla fan from a very early age (my first experience being DESTROY ALL MONSTERS when I was 7 years old), so naturally, seeing the King of the Monsters make his triumphant return to the big screen had me jumping with joy and excitement. Director Gareth Edwards knew what elements to include to please the Godzilla fans worldwide.
EDGE OF TOMORROW — Tom Cruise is certainly favouring sci-fi at the moment. In-between his involvement with the MISSION: IMPOSSIBLE films, The Cruiser's latest sci-fi tales (OBLIVION) have certainly been entertaining and original! More like STARSHIP TROOPERS meets GROUNDHOG DAY, EDGE OF TOMORROW director Doug Liman manages to combine a healthy dose of action, adventure, humour and suspense in one of the better sci-fi films of late. Coupled with a superb supporting role from Emily Blunt as a hard-as-nails soldier, EDGE OF TOMORROW is certainly a contender for recommendations of the year.
THE AMAZING SPIDER-MAN 2 — Okay, a pretty confusing choice as it's not one that people expect to see in a yearly top 10 (and also considering the film's somewhat lacklustre reception which prompted Sony to re-think their entire Spider-Man strategy), but all that considered, the film had a real fun vibe to it and certainly had me entertained throughout. Some of it seemed shoehorned in (quite blatantly, as well), but in terms of action and excitement, Spidey pretty much nailed it right from the opening sequence.
TRANSFORMERS: AGE OF EXTINCTION — I enjoyed the first film a lot. It had that touch of Spielberg magic combined with cinematic Bayhem. REVENGE OF THE FALLEN and DARK OF THE MOON, though, were pretty much retreads, but bigger and louder, not necessarily better. AGE OF EXTINCTION, though, did improve, but only to an extent. A new cast involving Marky Mark Wahlberg and Doctor Frasier Crane (would have loved to had seen Niles cast as an Autobot, in all honesty) did inject some interest back into the franchise with some superb action sequences and visuals, but again fell into the 'more of the same'. It did improve on the second viewing and hopefully Michael Bay will give the reins to someone else now.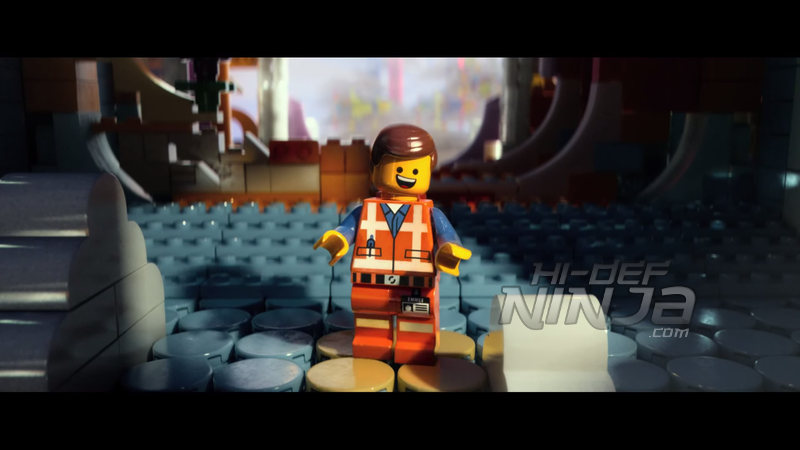 GUARDIANS OF THE GALAXY — This was the underdog Marvel film so far in the MCU. I've read the books for years and have been familiar with the characters, so I feel like I had a lot more faith in a movie with a talking Raccoon than most of the folks around me. As for Chris Pratt, I had complete faith in him with only a few minutes of seeing him in ZERO DARK THIRTY.  I never had a second thought.
CAPTAIN AMERICA: THE WINTER SOLDIER — This movie had a great tie-in with the AGENTS OF S.H.I.E.L.D. show that made the idea of Hydra being buried deep in our government. There was action, Bucky coming back as the bad-ass Winter Soldier, and Chris Evans renewed my faith that he always will be Captain America.
SNOWPIERCER — Another comic book-Chris Evans success from last year that everyone should go see. I know it came out in other regions way before here, but I saw it in 2014. It is an excellent story with good effects, but absolutely superb acting.
THE FAULT IN OUR STARS — This movie made my list for so many reasons, but the biggest is because it struck a chord with me. Knowing people that have health issues that are a real battle in their everyday life, sometimes Hollywood does manage to get it right. It is a true love story where the deck is totally stacked against them. Shailene Woodley and Ansel Elgort give their best performances to date with the feeling that they are seasoned actors.
INTERSTELLAR — Since Chris Nolan hit the scene, the one thing that I wanted to see him do something with was a sci-fi movie.  There are a few people who didn't really like it because of the end, but I loved it.  I think because my roots go deep with sci-fi since I began loving cinema.  Add an all-star cast and you've got a winner.
THE LEGO MOVIE — Everything is Awesome….
THIS IS WHERE I LEAVE YOU — This movie is a definite change of pace from my top 3. This movie is a rollercoaster of mixed emotions with a cast that makes a convincing family. Even though the subject matter is incredibly somber, the comedy is what carries the movie into my top 10.
GODZILLA — Just wow; hopefully with this and PACIFIC RIM, the monster movies are back.  Yes, it took a really long time to see Godzilla fully on screen, but Gareth Edwards knows what he is doing. The suspense built and built and when you finally see him in all his hugeness, I was hooked.
DAWN OF THE PLANET OF THE APES — This follow-up to the reboot did an awesome job at showing how much the ape society grew. It made the world feel lived in and the motion capture was awesome. If you want believable CG motion capture from an actor, Andy Serkis is the guy for the job. On the human side, Gary Oldman did a superb job conveying the hatred that the humans had for the apes that were still alive. I can't wait to see where the series goes from here.
EDGE OF TOMORROW — This movie was great. It has a whole lot of sci-fi, action, and bad-ass Emily Blunt. Both her and Tom Cruise brought together this movie that had awesome effects and with some comic relief, it was a good change between comic book movies this year.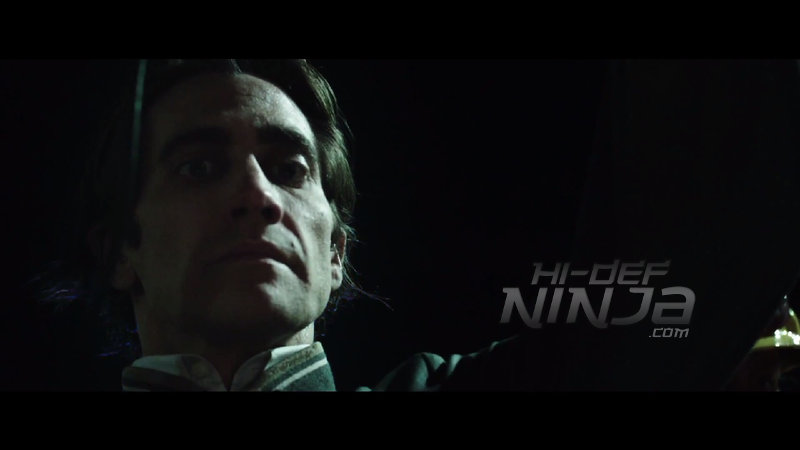 CAPTAIN AMERICA: THE WINTER SOLDIER — Forget about the good (but not great) GUARDIANS OF THE GALAXY: CAP 2 changed the game board of the Marvel Universe, delivering in my opinion the most complete movie experience of the year. It's nearly as good as THE AVENGERS in terms of scope, and more complete than the original IRON MAN.  
MAGIC IN THE MOONLIGHT — I hate Woody Allen, I mean I hate him. Remember STAR WARS getting snubbed in 1977 over ANNIE HALL? If MAGIC wins for Best Picture in February, I won't complain. Smartly funny and exceptionally well-cast, MAGIC delivered nothing short of an Oscar Wilde modern classic. And I love Oscar Wilde. But I still hate Woody Allen.
THE LEGO MOVIE — Perhaps the biggest surprise on my radar in 2014 was The Little Movie That Did. It might have only ranked in my top ten had that exceptional third act not been unleashed, taking films of this genre in an entirely new direction. LEGO proved that children movies based on toys can and should be done better (I'm talking to you, FROZEN). Let it Go, people. Just Let it Go…
FILTH — If there's one film that I must recommend to you for irreverent humor with a lead who deserves all the amazing credit heaped upon him, it's FILTH. The story of sadistic Irish cop whose life spins out of control is a hard film to bring to life, and yet actor James McAvoy and director Jon S. Baird (TRAINSPOTTING) did just that. Absolutely unapologetic, a bit tragic, but an amazingly funny and weird good time, FILTH ranks among my top diamonds in the rough.
X-MEN: DAYS OF FUTURE PAST — Duh. If you find anyone who didn't like director Bryan Singer's triumphant fix-it-all, tell me so I can go back in time and change their minds. I can't wait to see the extended cut due in 2015, as if I'll not be totally happy with the theatrical release. Sentinels? Check. Time Travel Star Trek reference? Check. Eating crow for ribbing Quicksilver before seeing this? Sadly, check.
THE EQUALIZER — As fan #1 of the '80s show as a kid, I was worried about this one on many levels, until Antoine Fuqua's blood bath rolled over me like a warm blanket. The story of a man who tries desperately to forget his past, until circumstances dictate otherwise, THE EQUALIZER reminds us that Hard R entertainment must also be well-written and acted to legitimize itself. Congratulations, Denzel Washington: you just got yourself a franchise!
THE IMITATION GAME — The poignant story about perhaps the least but greatest single hero of WWII, actor Benedict Cumberbatch shines in his portray of mathematician Alan Turing. But the story is more than his efforts to break the German Enigma code machine; it's about what you do with that much power once you've got it. And that story is perhaps the best part of director Morten Tyldum's Oscar sure-thing. Its reveal will make you think about the choices people make, even when they know their decision is morally wrong.
EDGE OF TOMORROW — Why actor Tom Cruise is still getting crap for his Scientology views is beyond me. His resume stands as one of the best in Hollywood, including the unappreciated EDGE OF TOMORROW. Say what you want about the ending, the rest of the film co-starring Emily Blunt as time travellers on a loop was as enjoyable as anything I saw in 2014. Like Cruise's OBLIVION, I think EDGE OF TOMORROW will eventually appear on many writers' "I was a dumb-ass for saying bad things about this one" list.
GONE GIRL — Sexy, stylish and filled with one incredible reveal after another, GONE GIRL took modern cinema's desire for fast action thrill rides and said, "Yeah, we're not going to do it here, and you'll still love us for it." And yeah, we did. Some have said that the hype surrounding it is worth more than the film itself. This isn't TITANIC, folks; GONE GIRL is actually worth every praise it received.
NIGHTCRAWLER — Absolutely engrossing from the moment it arrives, NIGHTCRAWLER stars Jake Gyllenhaal as a textbook sociopath who films fresh accident scenes for profit. His warped sense of reality and creepy deep-set eyes set a tone for director Dan Gilroy's eccentric vision of what happens when people refuse to accept the reality around them because they desire the simplest need of them all: attention.
BOYHOOD — I love this movie and Richard Linklater deserves so much acclaim for what he has been able to pull off.
BIRDMAN — A tremendous accomplishment both from an acting standpoint and visually.
NIGHTCRAWLER — Jake Gyllenhaal gives one of the best performances of the year in this dark, yet very entertaining satire.
SELMA — Powerful and important; a great film about a great man.
THE LEGO MOVIE — Everything was awesome!
SNOWPIERCER — A wild and crazy train ride, with a weird story, some great action and bizarre entertainment.
ONLY LOVER LEFTS ALIVE — A love story about two very tired vampires, with Jim Jarmusch nailing the atmosphere.
INHERENT VICE — Paul Thomas Anderson filters us through a groovy drug-filled, neo-noir/comedy.
CHEF — Jon Favreau has made a deliciously entertaining film.
THE GRAND BUDAPEST HOTEL —  Wes Anderson has delivered another wonderful film.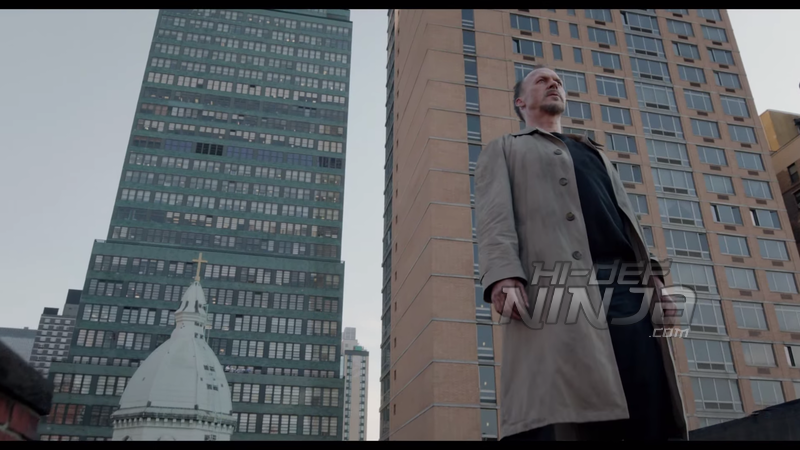 CAPTAIN AMERICA: THE WINTER SOLDIER — A game changer for both the Marvel Cinematic Universe as well as superhero films in general because it pushes the limits of what comic book movies are capable of. It's well-rounded, action-packed, wildly entertaining, and my personal favorite of the Marvel films to date.
WHIPLASH — Intense and unrelenting from beginning to end and powered by the brilliant performances from Miles Teller and J.K. Simmons. Makes us question whether boundaries hinder greatness or are instrumental as a sanity check.
BOYHOOD — RIchard Linklater delivers a captivating story that is unlike anything else we've seen before. It can be counted as one of the best coming-of-age films ever made because of  the poignant and evocative way it tells the story of growing up.   
BIRDMAN — An incredible technical feat of filmmaking, featuring amazing performances from its brilliant cast, particularly Michael Keaton and Emma Stone. Its satirical, self-aware criticism of art and artists is thought-provoking, clever and entertaining.
UNDER THE SKIN — Haunting and mesmerizing, UNDER THE SKIN features Scarlett Johansson's best work. Director Jonathan Glazer manages to take an otherworldly character and make her a sympathetic, thoughtful vehicle for raising questions about existentialism and the human condition.
NIGHTCRAWLER — Los Angeles is front and center in this gritty, pulpy piece about a resourceful sociopath whose drive for ambition lands him at the center of the city's TV journalism stage. Jake Gyllenhaal is magnetic in his role as the disturbed Lou Bloom.
OBVIOUS CHILD — The most sincere and laugh-out-loud funny film I've seen all year. Delightful in its portrayal of the twentysomething woman, with a touch of sweet romance.
LOCKE — Tom Hardy proves that you don't need to set your movie in multiple locations to tell an exciting story. LOCKE is gripping from start to finish, carried only by the intensity of Hardy's performance and Steven Knight's taut and precise writing.
SNOWPIERCER — Very clearly Chris Evans' best film to date because we witness the actor really pushing himself in the role of the hesitant hero in Bong Joon-Ho's science fiction masterpiece. SNOWPIERCER features engaging visuals, an ensemble cast of fine actors, and a smart and provocative story that forces viewers to confront and ponder themes like the hierarchy of social structure, survival of the fittest, and other relevant issues.
THE LEGO MOVIE — It's entertaining, but also quite meaningful in its approach to the idea that everyone has the capability to be special. Fun, funny and an interesting showcase of animation, THE LEGO MOVIE was a really pleasant surprise at the start of the year.