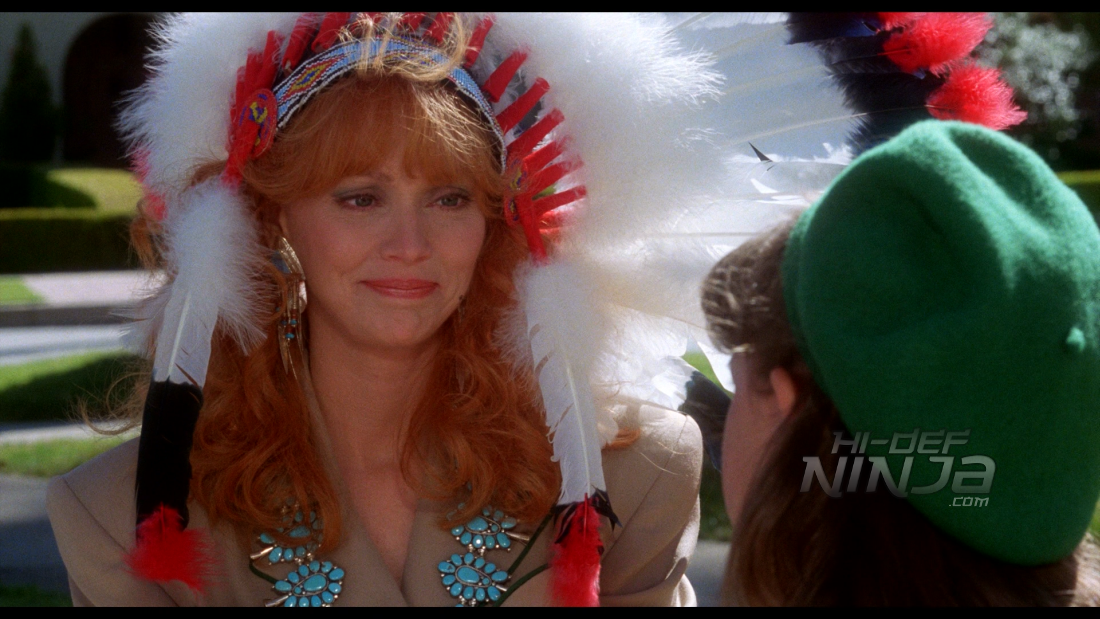 In Beverly Hills California, Phyllis Nefler lives the sweet life. She has the tendency to join causes and, just as fast, loses interest. She is going through a sorted divorce and in the middle of it all is her daughter Hannah. To be closer with her daughter and to prove to her soon-to-be-ex, Freddy, she decides to join her daughter's wilderness troop. The kids have a mix of different issues and not all of them are what they appear to be. Hopefully, Phyllis can lead the troop as trouble free as possible.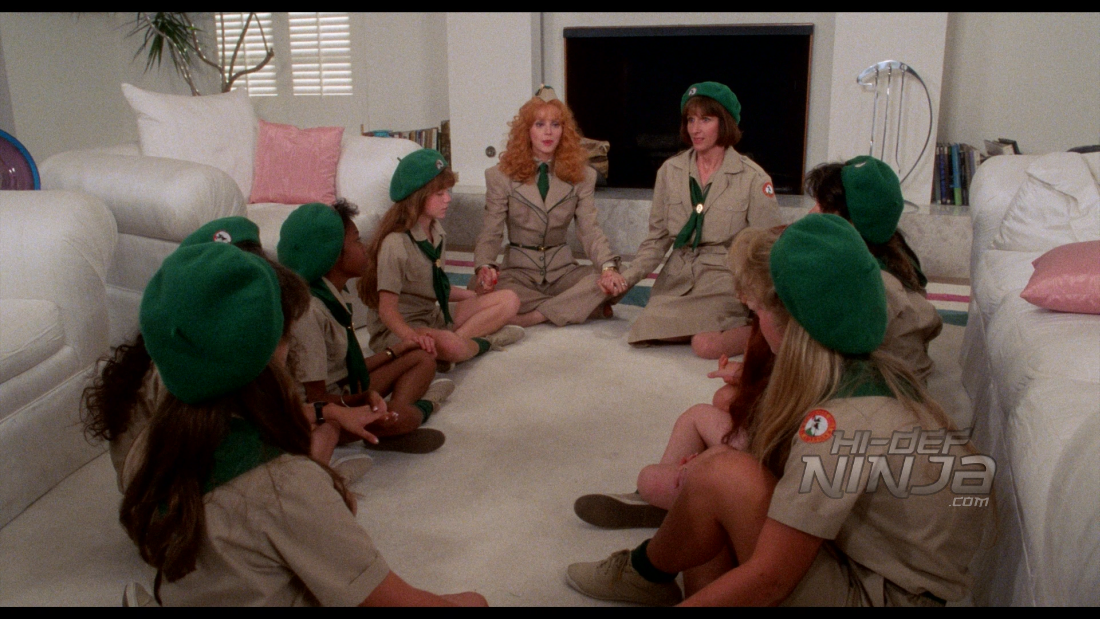 TROOP BEVERLY HILLS is a movie that I remember seeing in the late 80s when it was released. It stars one of the funniest ladies in comedy, Shelley Long. She is the perfect person to play the housewife looking to be a better mom. Not only that but she has the right amount of goofy and slapstick for this comedy flick. Her chemistry with the kids in the troop is what carries the movie to appeal to all ages.
Cast
Shelley Long as Phyllis Nefler
Craig T. Nelson as Freddy Nefler
Betty Thomas as Velda Plendor
Mary Gross as Annie Herman
Jenny Lewis as Hannah Nefler
Emily Schulman as Tiffany Honigman
Carla Gugino as Chica Barnfell
Aquilina Soriano as Lily Marcigan
Kellie Martin as Emily Coleman
Tasha Scott as Jasmine Shakar
Heather Hopper as Tessa DiBlasio
Ami Foster as Claire Sprantz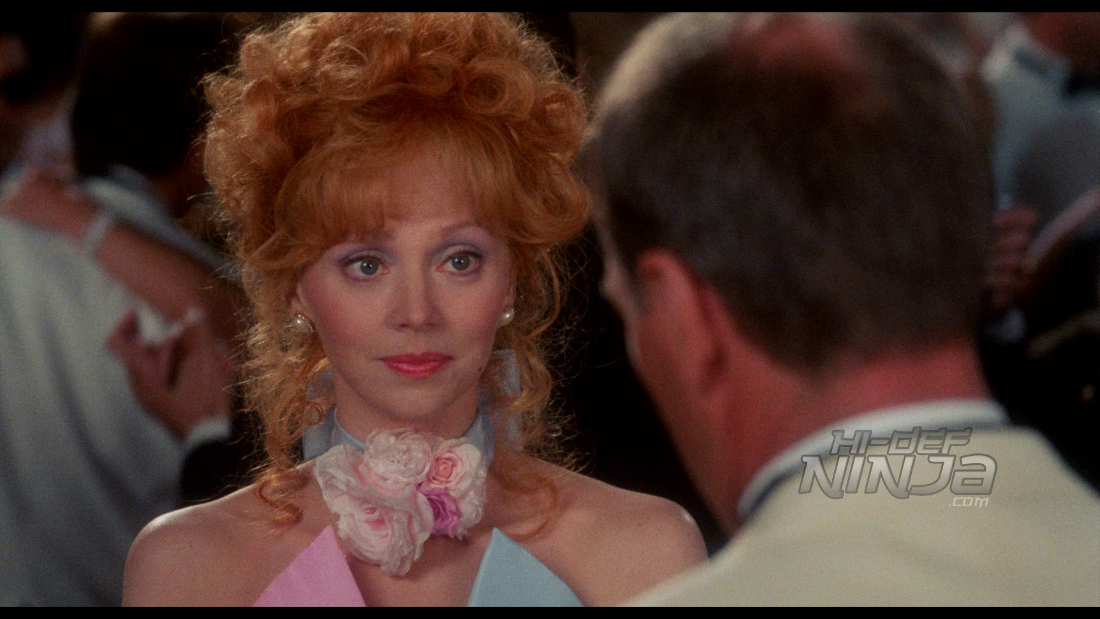 This is the debut release for TROOP BEVERLY HILLS and it has been mastered in 4k. The transfer itself is a 1080p AVC that's incredibly bright. The 80's clothing are vivid pastels and neons that pop on screen. However, the lines aren't as crisp as you'd think for the Blu-ray format. The picture has a softness and, on a few occasions, it can be blurry. But there is a light grain that isn't Edge Enhanced out by remastering. Also, the skin tones are a bit on the red side but it could be from some of the colors bouncing off of the clothes. Even though there are some flaws, This is easily the best this movie has ever looked.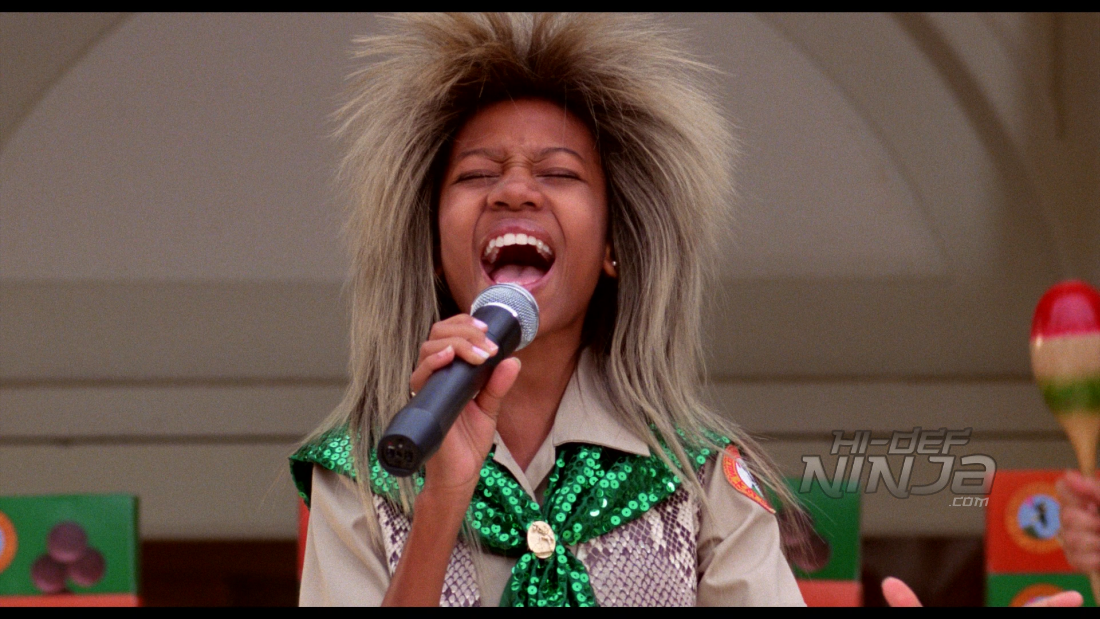 The audio mix is a DTS-HD MA 5.1 that is clean. The soundtrack sounds excellent with the nostalgic synthesizers and 80's drum-kits that hit that treble hard. There isn't much bass use in the movie except the little bit that is during the music scenes. One thing I did notice is that whenever there is an outdoor scene, there are a ton of bird sounds. I don't know the movie well enough to know if they've been added to the Blu-ray version or from the original movie effects. Overall, its solid for a comedy and does make use of the entire home theater.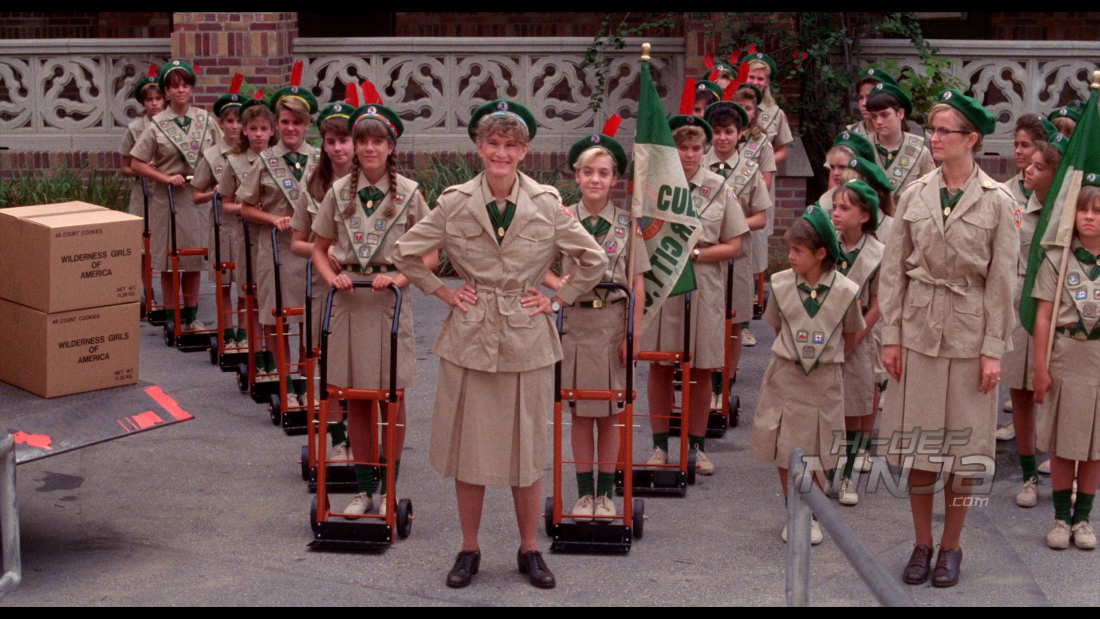 For what should be a simple comedy release, there is a lot of archive footage and interviews included with the release.
Bonus Features:
-Shelley Long remembers TROOP BEVERLY HILLS: This featurette is an interview with Shelly Long looking back at her experiences making the movie. You can tell she is very proud of making this movie and she had fun doing it.
-The "Real" Phyllis Neffler-Ava Ostern Fries: This featurette is a sit-down with Ava Ostern Fries as she explains that the movie is based on her story and experiences as a troop leader.
-Deleted Scenes: These are a few deleted scenes that didn't make it in the movie.
-Theatrical Trailer
Disc Details
1 Blu-ray Disc
Digital copy
Running Time
106 mins
Edition Ratings
Rated PG
Region Coding
A
Video Resolution
1080p AVC MPEG-4
Aspect ratio: 1.85:1
Audio Mixes
English DTS-HD Master Audio 5.1
French Dolby Digital 2.0
Subtitles
English
English SDH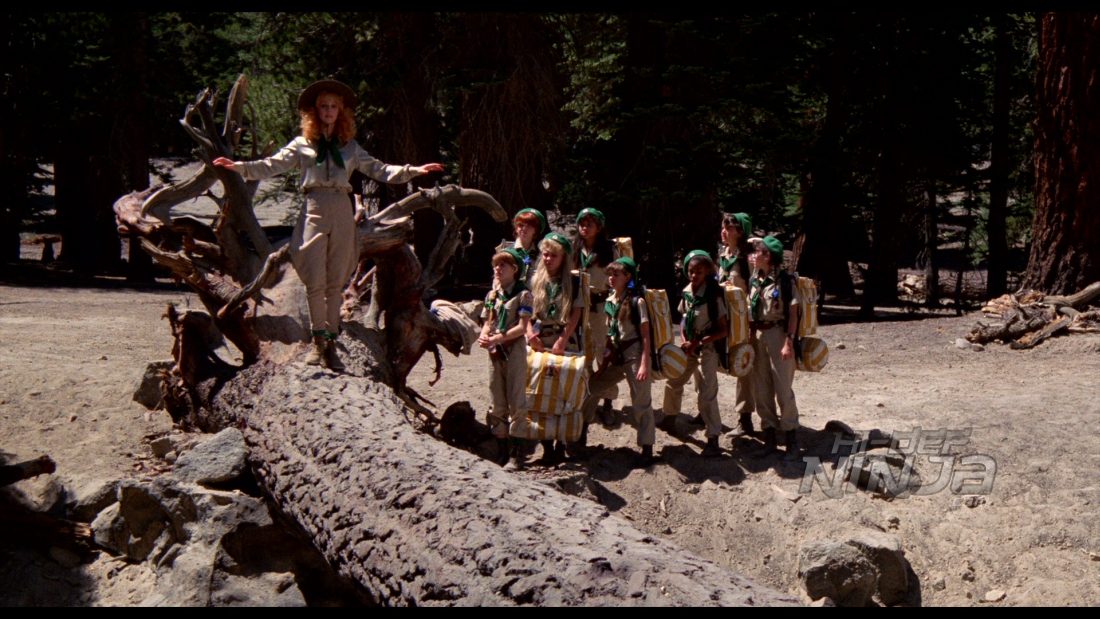 TROOP BEVERLY HILLS is a funny comedy and reminds the viewers of the temperature of the time. Films didn't have to be Oscar Winners to sell tickets, they just had to be entertaining. Sony did an excellent job of bringing this movie up to date with a remaster of both the audio and the video. The bonus features are a nice touch and rounds off a very good release. Like I said, this is most likely the best the movie has ever looked. This is an easy pick up for fans of the 80s or comedies in general.