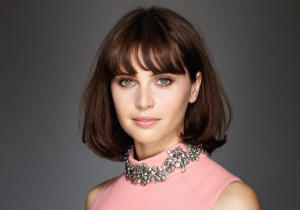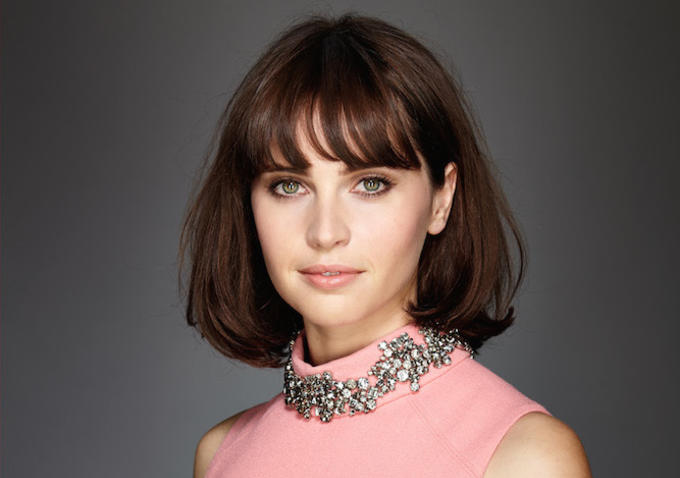 Disney, who gained the rights to the STAR WARS franchise from LucasFilm, issued a press release today announcing the official title of a STAR WARS spin-off film to be directed by GODZILLA filmmaker Gareth Edwards. ROGUE ONE will be the film's title, with the only cast member so far to be THE THEORY OF EVERYTHING's Felicity Jones. Jones beat out ORPHAN BLACK's Tatiana Maslany and a few other actresses for the role. Although it hasn't been confirmed whether Jones will be playing the lead role in the film, it is very likely she will be taking on an important part, especially with her recent Oscar nomination. Rumored to be on Disney's wish list for ROGUE ONE are BREAKING BAD's Aaron Paul and THE BOURNE ULTIMATUM's Édgar Ramírez.
Here's the official press release:
Rogue One is the title for the first film in a unique series of big-screen adventures that explores the characters and events beyond the core Star Wars saga. Rogue One will be directed by Gareth Edwards (Monsters, Godzilla) and written by Oscar nominee Chris Weitz (Cinderella, About a Boy, Antz). The first actress cast is Felicity Jones, who garnered an Academy Award nomination and critical acclaim for her performance in The Theory of Everything. The idea for the story of Rogue One came from John Knoll, an Academy Award-winning visual effects supervisor and chief creative officer at Industrial Light & Magic. He will executive produce along with Simon Emanuel (The Dark Knight Rises, Fast & Furious 6) and Jason McGatlin (Tintin, War of the Worlds). Kathleen Kennedy and Tony To (Band of Brothers, The Pacific) are on board to produce and John Swartz (Star Wars: The Force Awakens) will co-produce. The film starts shooting this summer in London and is due for release on December 16, 2016.
Plenty of speculation has already been swirling around on the web regarding what the film's plot will be, but apart from the cast and crew announcements, no other concrete details are known. Disney also announced STAR WARS: EPISODE VIII's release date, which will be May 26, 2017. The film will be directed by LOOPER's Rian Johnson. What's interesting is that, although Disney has only confirmed Johnson will helm Episode VIII, the director's IMDB page reports that he is on board for EPISODE IX as well.