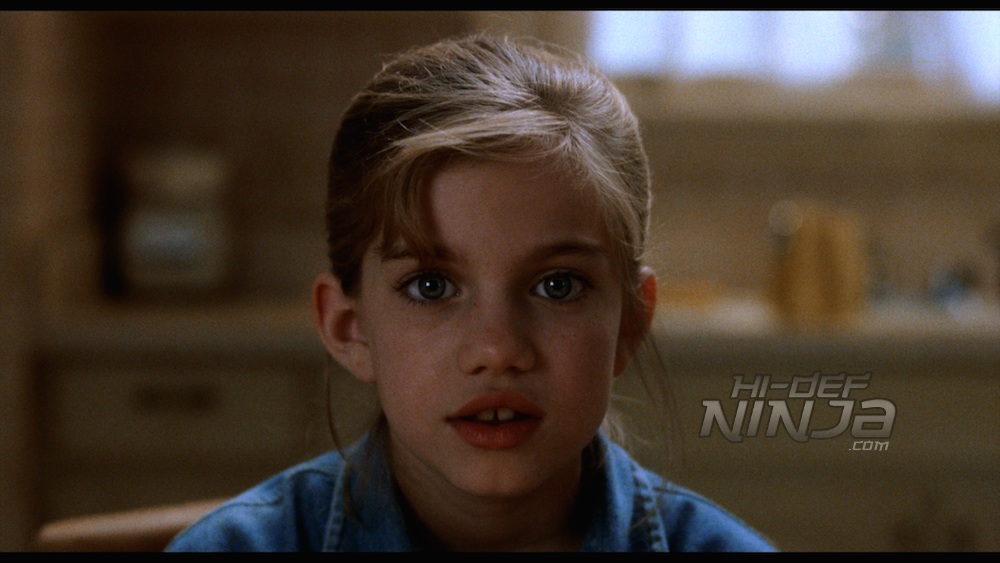 In 1972 in the little town of Madison, PA, Veda Sultenfuss, along with her father Harry and her grandmother, lives in a home that doubles as a funeral parlor. Veda is a little bit of a hypochondriac and feels that she has new afflictions all the time. Of course, she learns of all of these illnesses from the coroner's forms from the recently departed that come through the parlor. Her best friend is a young boy from her neighborhood named Thomas J. who is a bit skittish, but he would do anything for Veda.
Harry has put out an ad for a new make-up artist and Shelley answers for the job. She lives in a camper out in front of the parlor and, over time, she slowly becomes invested in the family. Harry is a widow and this is the first woman he has been interested in since the passing of his wife. With everything that Veda has already been through, this is a new experience she doesn't know how to deal with.
Howard Zieff is the director of MY GIRL and he does an excellent job with all of the different age groups depicted in the movie. He is best known for the films THE DREAM TEAM and PRIVATE BENJAMIN. The original title for the film was "Born Jaundice" and Imagine Films had a $500 contest to pick a better title. The original title was something that Veda said at the start of the movie and it became a little joke that is easily missed while viewing it.
MY GIRL is a movie that touches on a lot of different emotions such as love, loss, and nostalgia. It follows Veda through some pretty tough times for anyone, let alone a child. This was actress Anna Chlumsky's first movie and she does a great job, especially for only being 11. Her character has the insight of a child, but you find her in more adult situations such as her dad depending on her to look after her own grandmother.
If you haven't seen the film, I apologize up front for the spoilers. What happens to Thomas J. is one of the most heartbreaking moments I've seen in cinema. It's not only because he is young, but because he is so innocent and sweet that it is a tough moment to accept. Things get even worse when the news is broken to Veda and she completely breaks down.
Cast
Dan Aykroyd as Harry Sultenfuss
Jamie Lee Curtis as Shelly DeVoto
Macaulay Culkin as Thomas J. Sennett
Anna Chlumsky as Vada Sultenfuss
Richard Masur as Phil Sultenfuss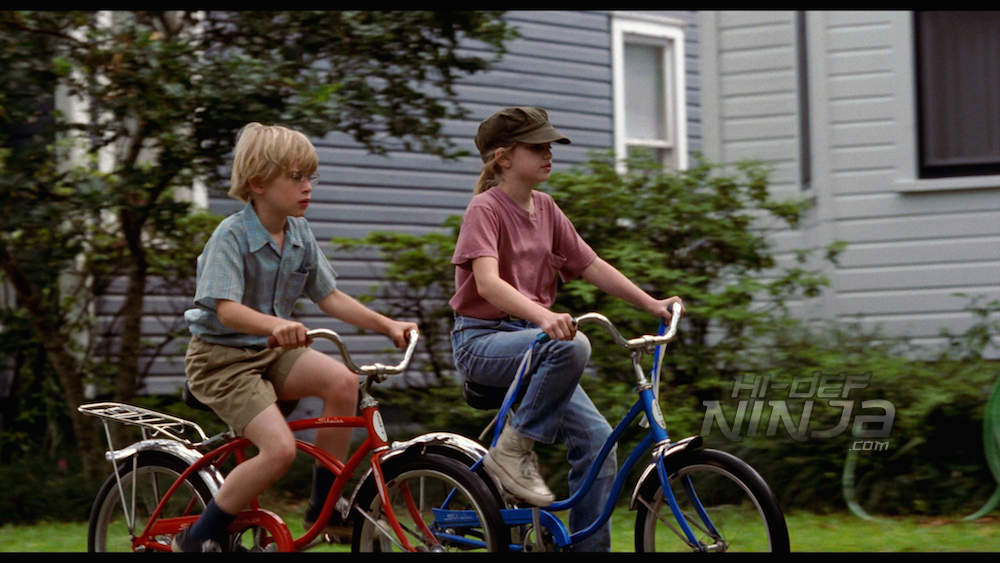 MY GIRL is presented in a 1080p AVC transfer and it is Mastered in 4k. Sony has managed to maintain the grain that gives the movie some of its charm. The details are sharp, but not enough to feel artificial. The transfer is a little bit dark, but not so dark that its hard to see the images on screen. The brightest colors are the blues and reds found in clothing that stand out against the muted tones of the background. The skin tones are spot-on. They are natural with hues that are on the warm side. Sony has put out an excellent product, as usual.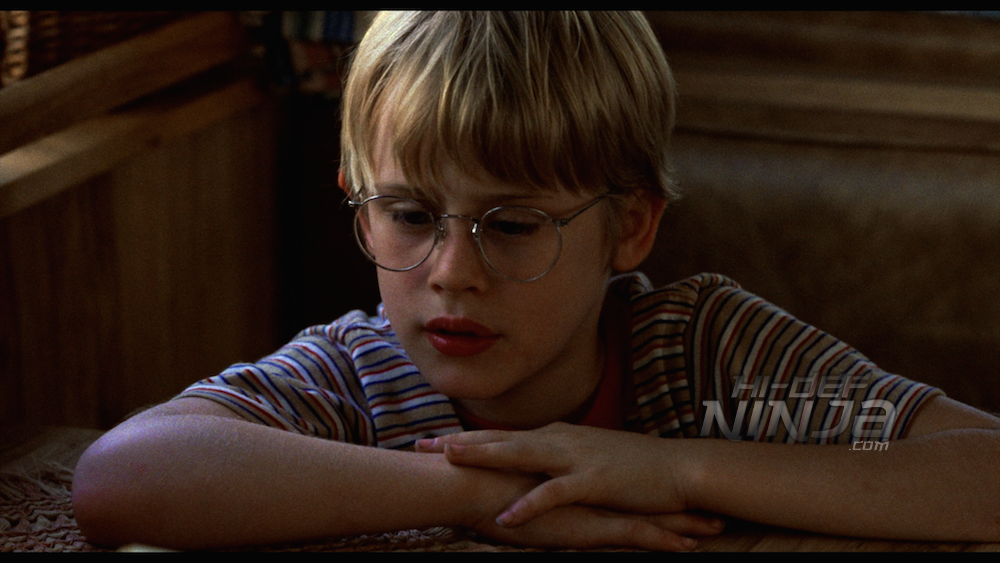 Sony typically releases Blu-rays with audio mixes on the stronger side, but this isn't the case. MY GIRL's English track is a DTS-HD MA 5.1 mix that leaves you wishing for more. The movie isn't an action movie with a whole lot of explosions or thunderous sound, but a drama with very little bass. The music from the time period is lighter in general so it doesn't have much presence. The dialogue is clear and the sound reproduction is excellent. There is light, ambient sound of the outdoors that makes the viewer feel like they are sitting with the characters.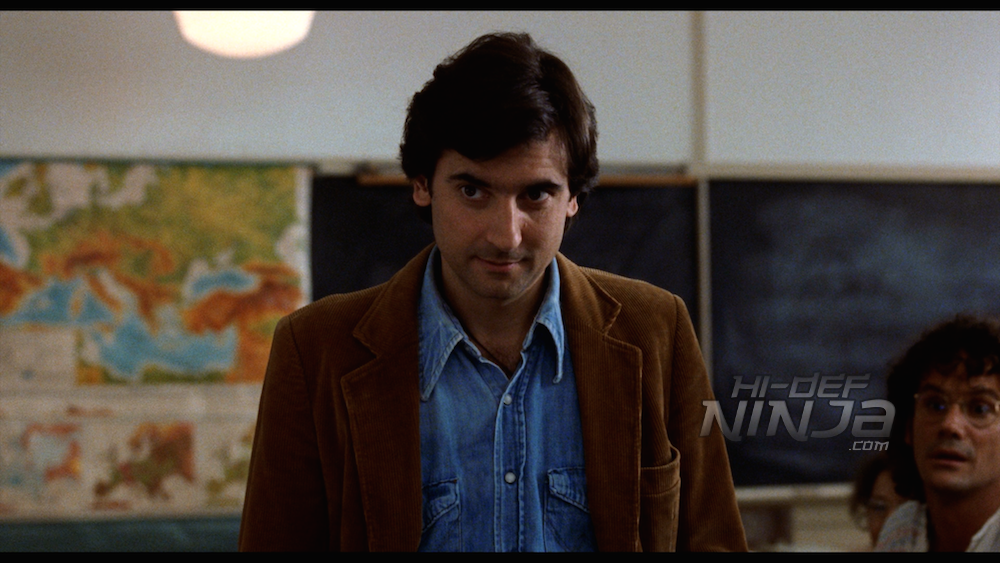 The featurettes are from an earlier version of the release, most likely on DVD. They're quick, but that's what bonus features were like in the 80s and 90s.
Bonus Features:
-Audio Commentary with Writer Laurice Elehwany: This commentary is of Laurice discussing the movie from conception to finally getting it made.
-A Day on the Set: This is two clips combined from some behind-the-scenes footage. (First Kiss and Bingo!)
-Original Behind-the-Scenes Featurette: This is a featurette from 1991 that gives a behind-the-scenes look at the movie.
-Theatrical Trailer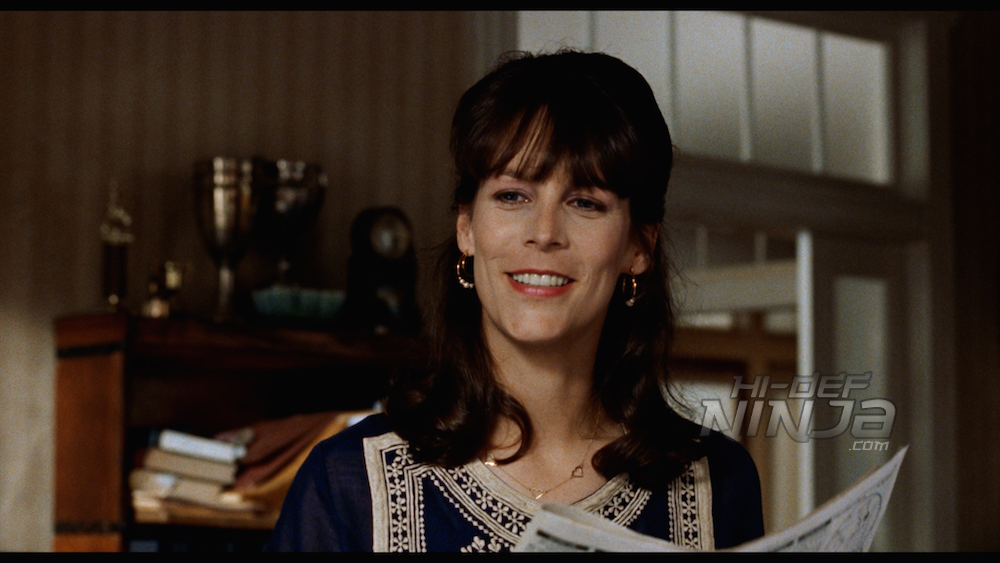 Disc Details
1 Blu-ray Disc
Digital copy
Running Time
102 mins
Edition Ratings
Rated PG
Region Coding
Region A
Video Resolution
1080p AVC MPEG-4
Aspect ratio: 1.85:1
Audio Mixes
English DTS-HD Master Audio 5.1
French Dolby Digital 2.0
German Dolby Digital 2.0
Italian Dolby Digital 2.0
Japanese Dolby Digital 2.0
Portuguese DTS-HD Master Audio 5.1
Spanish Dolby Digital 2.0
Subtitles
English
English SDH
French
Spanish
Portuguese
Japanese
German
Arabic
Bulgarian
Czech
Danish
Finnish
Greek
Hebrew
Hindi
Hungarian
Icelandic
Italian
Norwegian
Polish
Swedish
Turkish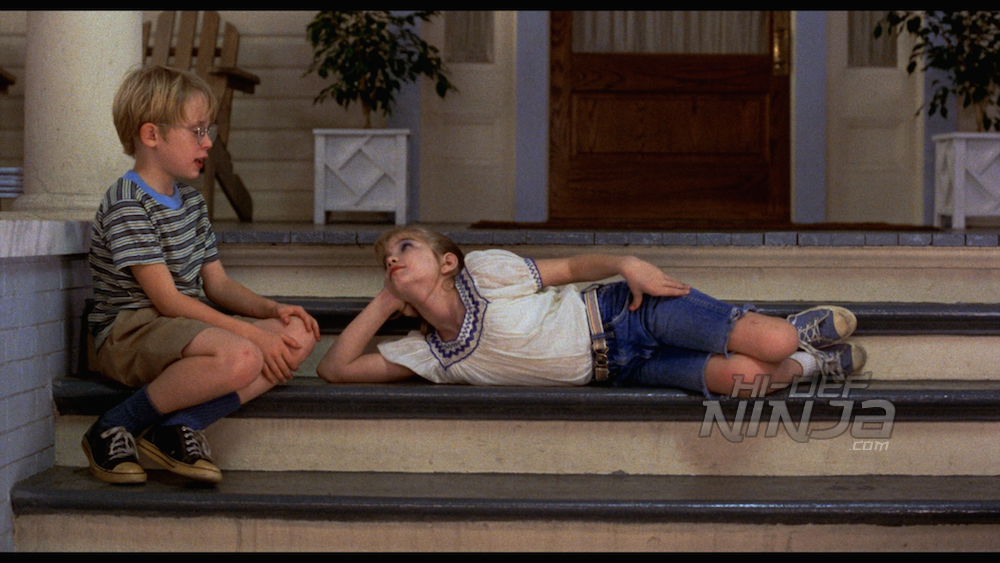 This film is arguably a classic. It is a good representation of the country changing and the story rides parallel with Veda transitioning in to adolescence. The video transfer looks great, being "Mastered in 2K", but the audio doesn't quite hit the mark. Either way, this re-release is definitely worth picking up and adding to your collection.