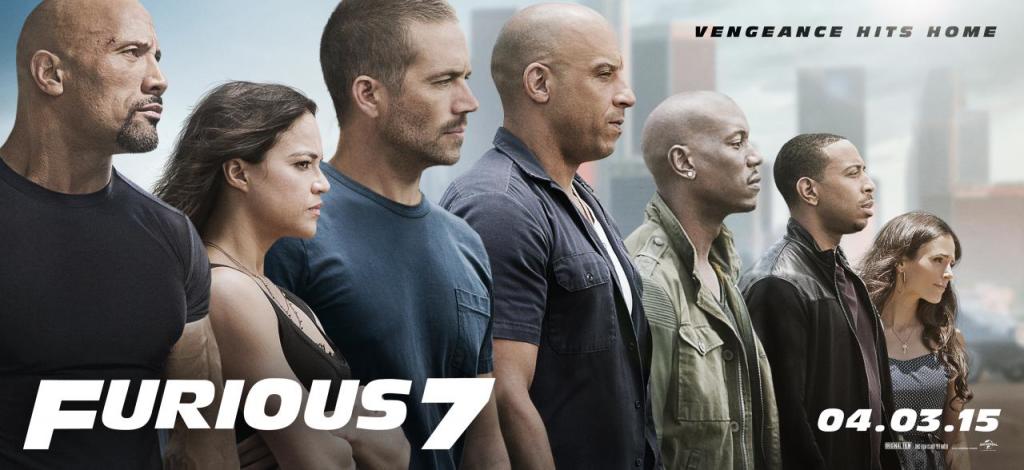 Universal has released a new FURIOUS 7 featurette titled "A Look Inside" which takes a peek at the new film.
Featuring insight into the stunts, the theme of family, and discussions with some of the cast members including Vin Diesel, Michelle Rodriguez, Jordana Brewster, and Chris 'Ludacris' Bridges, the featurette is very much dedicated to the late Paul Walker with his image appearing multiple times while Rodriguez states:
This one's special because it's a legacy. … You get to say goodbye to somebody very, very special. I think all the fans are going to feel good that there's a respect there.
You can check out the new featurette below. FURIOUS 7 takes "one last ride" into theaters on April 3, 2015.