Everyone has seen (surely?) the original animated Walt Disney classic, so does the newly directed live-action Walt Disney movie add anything that we didn't already know about the CINDERELLA fairy tale?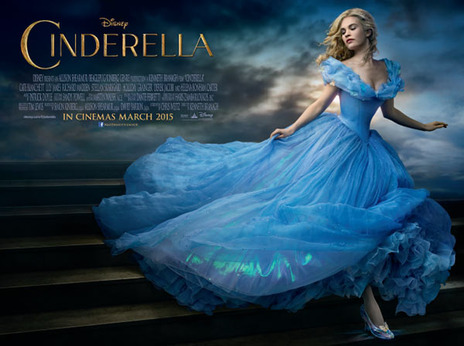 "When her father unexpectedly passes away, young Ella finds herself at the mercy of her cruel stepmother and her daughters. Never one to give up hope, Ella's fortunes begin to change after meeting a dashing stranger"
In short, yes and no. But I'll touch on that later.
Narrated by Helena Bonham Carter, the movie introduces us straight away to "Ella", brought up by her mother and father. Quickly cutting forward a few years, with "Ella's" mother (a fine small cameo appearance from Hayley Atwell) on her death bed giving Ella a final piece of advice and to make a promise – "Always be kind, always have courage and always believe". It's this sentiment that helps "Ella" get through life, especially always being kind to everyone; no matter how nasty or cruel they are. Years pass, "Ella's" father (played by Ben Chapman) has found a new love interest and asks for her permission to marry and have one last chance at happiness, to which she of course accepts and welcomes. Thus enters the 'wicked stepmother' "Lady Tremaine" (played by the ever-so superb Cate Blanchett) and her two new stepsisters, "Drisella" and "Anastasia". After her father's untimely and unexpected death, "Ella" is soon forced to become her stepmother and stepsisters' personal slave, confined to the attic, earning her the name of "Cinderella". After riding out in the forest, she meets a person amidst a hunt who introduces himself as "Kit" (played by Richard Madden), who is in fact "Prince Charming". "Kit" is soon called back to the hunt and "Ella" returns home.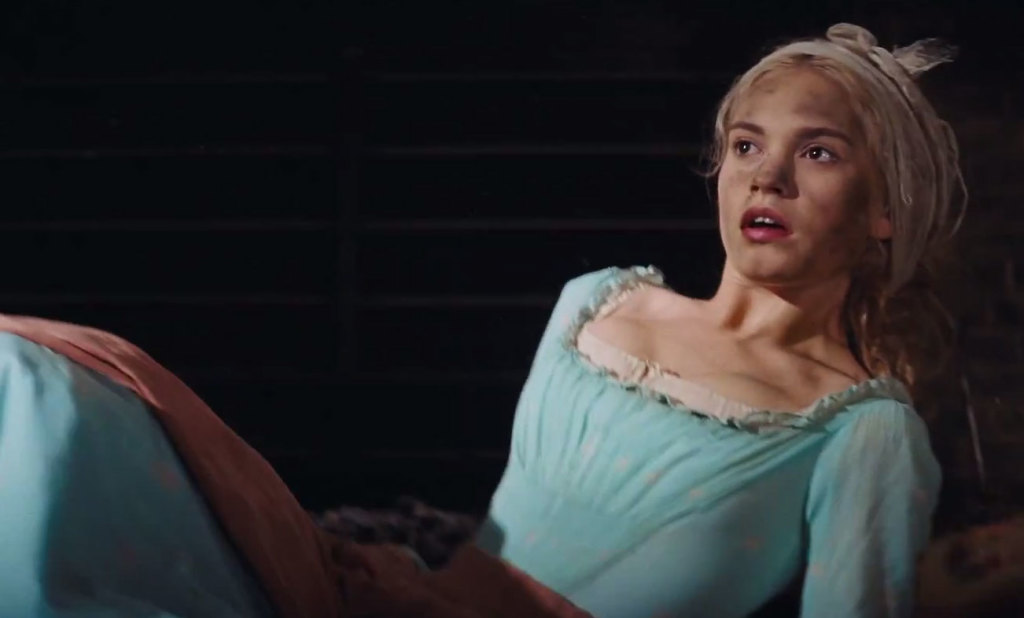 It's from this point forward that the CINDERELLA story that we all have grown up to know takes place, following a more familiar story that we are used to.
Director Kenneth Branagh has made another hit in the form of a live-action Disney movie, following successfully in its predecessors of INTO THE WOODS and MALEFICENT. The whole cast are fantastic; Lily James as "Ella" is wonderful, playing the innocent and sweet title character, Richard Madden is charming… yeah I said it… as "Prince Charming", Helena Bonham Carter has a slightly extended cameo as "The Fairy Godmother" but the star turn goes to the ever-so-wonderfully wicked Cate Blanchett putting in a great turn as the villain of CINDERELLA as "Lady Tremaine", or more commonly known as "The wicked stepmother". Filling up the rest of the cast are Stellan Skarsgard as the "Grand Duke", Derek Jacobi as the "King", Nonso Anozie as "Captain" and a brief cameo from Rob Brydon as "Master Phineus".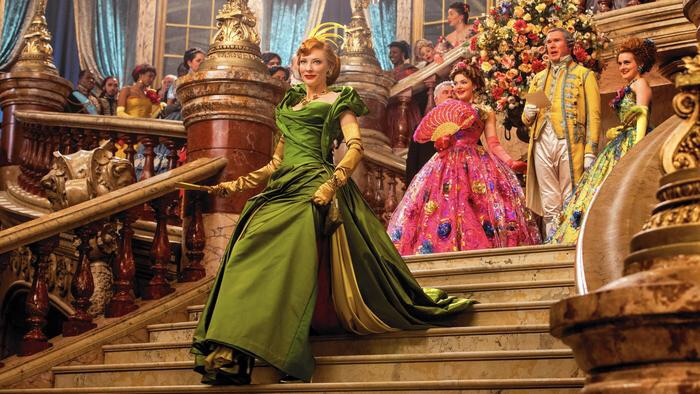 The tone and spirit of CINDERELLA really holds that of the original Disney animated classic, it plays out just as you expect, but at the same time, it does captivate you, drawing you in; taking me back to when I used to watch the original Disney animated movies. The costumes and props, especially the glass slipper, help bring those animated memories to life. The whole transformation scene so "Ella" can go to the ball was magical and very well done! My only real gripe that I had was some of the make-up and practical FX used (especially on "The Fairy Godmother"). They sometimes came across too restrictive, so when their respective characters were talking, the mouths wouldn't move. Only something minor I know and thankfully only something that occurs a couple of times.
I also have to put a quick mention in for the animated short that was tagged on at the start of CINDERELLA; one that parents all around the world will want to go and watch – FROZEN FEVER! A brief 5-minute or so animated short featuring all the main characters from the much loved FROZEN movie, including a brand new song created especially for the short. And just in case you were wondering… I loved it!
Some of the live-action Disney movies can be a miss, but I'm pleased to say that CINDERELLA is very much a hit in my books – RECOMMENDED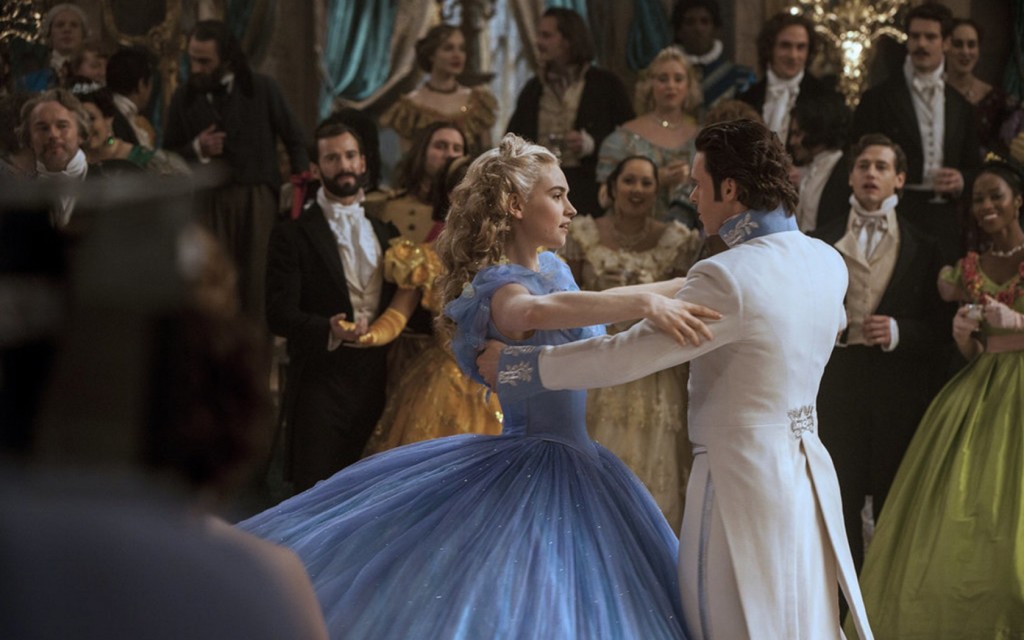 <img alt="" src="http://www.hidefninja.com/ratings1/movie4.jpg" title="The Movie">