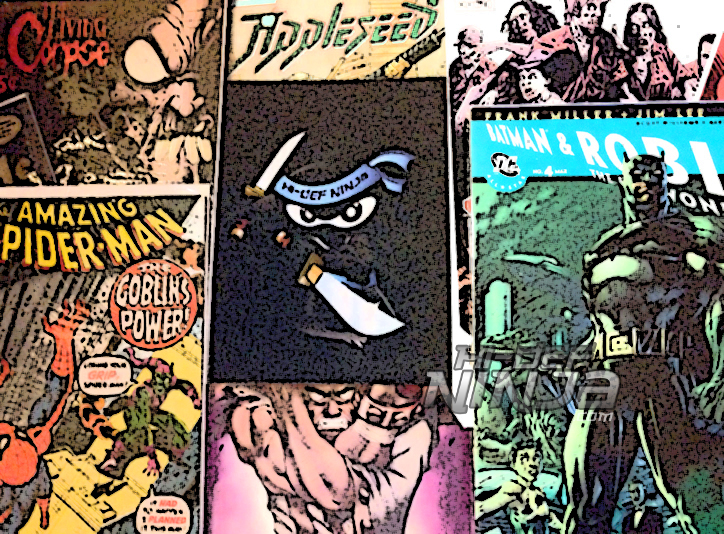 This Week in Comics….
This week, there are some big events happening within the Big 2. Also, a new Star Wars book!
DC Comics
Harley Quinn #16 – Movie Poster Variant Cover
Writer: Amanda Conner
Art: Chad Hardin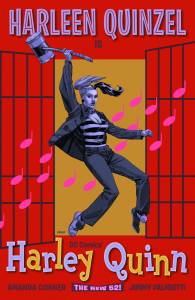 The Harley Quinn book and I have had a very "on again, off again" relationship. The book has always been as crazy as the character and every few issues, it pulls me back in. This month, Harley has an imaginary story involving a new crew… a gang of Harley's. Also, the book will feature a movie-inspired cover like most others in the DC universe this month and last. Harley's movie is JAILHOUSE ROCK and it looks very cool.
Convergence 30
Writer: Dan Jurgens
Art: Ethan Van Sciver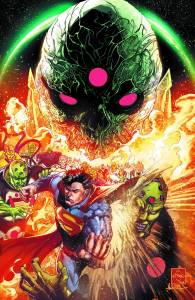 This is the opening of DC's huge comics event called Convergence. It covers literally every single story and storyline that has happened in the many worlds and multiverses. I'm interested to see how DC is going to tie-up everything and not miss a single story. This is a no brainer for any DC fan.
______________________________________________________________________________________________
ONI
Rick & Morty #1
Writer: Zac Gorman
Art: CJ Cannon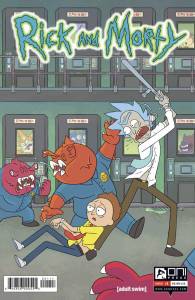 Rick & Morty is the hilarious series on Adult Swim and I'm a fan. This is a book that I have been waiting to be released for a long time because I think that the stories they tell can be just as funny on the page as they are on-screen. Make sure to add this one to your pull.
______________________________________________________________________________________________
Marvel Comics
Avengers: Ultron Forever #1
Writer: Al Ewing
Art: Alan Davis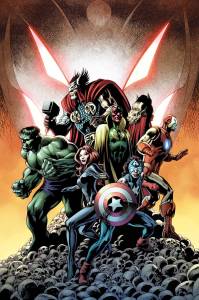 When Marvel released the comic book Avengers: Age of Ultron, the series began to slowly lose steam. This book is a new series that has the Avengers take on Ultron. In this new 3-part series with the villain Ultron, he has won with humanity on the run from the Singularity. But the Avengers get help from Doctor Doom to travel through time and change things. I'm hyped about reading this because I like when you have these kinds of time-traveling story. I'm a bit worried about this story coming out right before the Secret Wars debacle.
Kanan: Last Padawan #1
Writer: Greg Weisman
Art: Pepe Larraz
If you haven't been watching STAR WARS: REBELS on Disney XD, get out there and catch up on it. This book explores the history of the "last" Jedi before he was a part of the Rebel Alliance. He is a very cool character and I'm interested in how they will work him into the expanded universe.
Uncanny Inhumans #0
Writer: Charles Soule
Art: Steve McNiven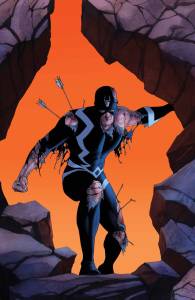 Like the Guardians of the Galaxy, I've been a fan of the Inhumans for a long time, especially Black Bolt. They have a cooler background than some of the other factions or groups in the Marvel Universe. Uncanny Inhumans is a new look at King Black Bolt that fans don't know about. This is a book to pick up to learn about the Inhumans because they are a main plot driver on the show Marvel's AGENTS OF S.H.I.E.L.D. and in the upcoming film AVENGERS: AGE OF ULTRON.