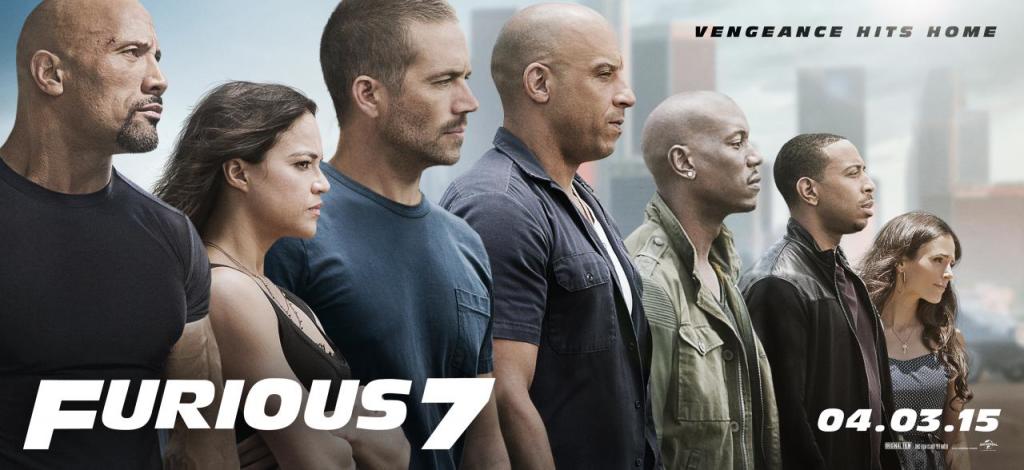 FURIOUS 7 blew past all expectations this weekend where, according to Box Office Mojo, it took in an approximate $143.6-million at the domestic box office over the three-day holiday weekend. It's brought in $384-million worldwide since its debut overseas last Wednesday.
While many analysts presumed FURIOUS 7 would tally up even more than previous installments (which is an impressive feat in itself since the series is now 14-years-old), this box office performance was quite extraordinary. Of course, there's a few possible reasons for this outcome, the #1 being that the audience wanted to catch "One Last Ride" and watch the late Paul Walker's final performance (which was a beautiful tribute — we'll be addressing that during our upcoming review).
Believe it or not, this is Universal's largest box office opening of all-time. Not only that, it seems likely that this will be their first chance at a $1-billion worldwide intake. FURIOUS 7 is now the ninth largest opening in box office history, following only THE AVENGERS, IRON MAN 3, the second part of HARRY POTTER AND THE DEATHY HALLOWS, THE DARK KNIGHT and THE DARK KNIGHT RISES, the first two THE HUNGER GAMES films, and SPIDER-MAN 3. It's now the largest April opening of all-time, surpassing the previous holder, last year's CAPTAIN AMERICA: THE WINTER SOLDIER ($95-million).
FURIOUS 7 is now playing nearly everywhere. It opens in Japan, China and Russia next week.