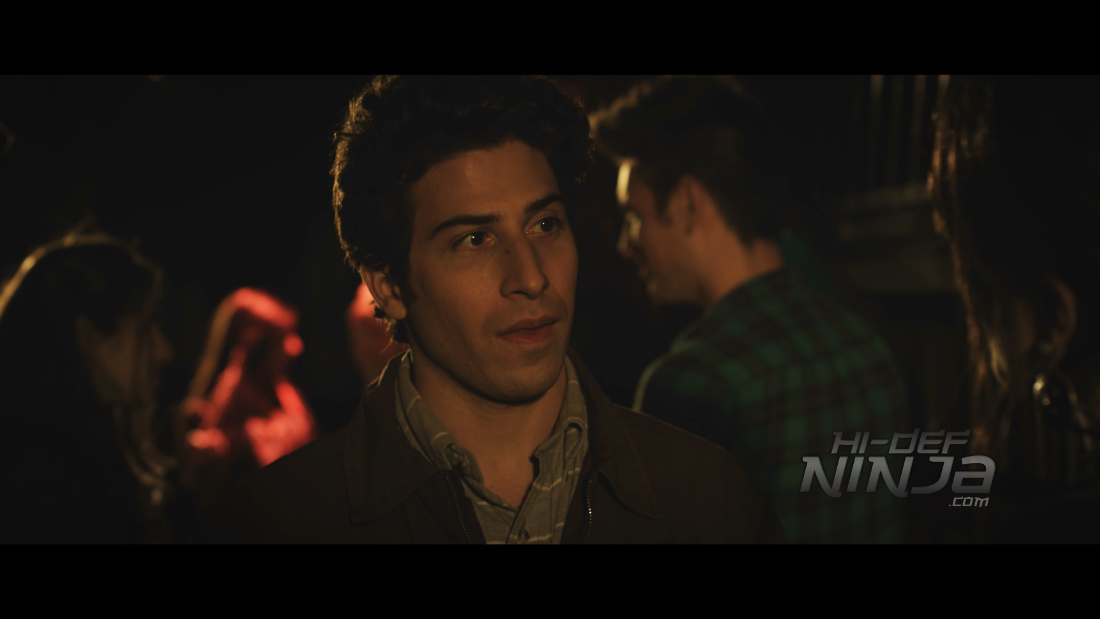 Jim is sort of a quiet guy who spends the majority of his time making dubstep or techno mixes and being anti-social. He lives with his roommate, Jake, that is constantly nagging him that he needs to get out or meet new people. During the day, Jim does some IT work and he gets called to do some work at an old friend's office to fix a computer that's down. This is where he meets Wendy. She is there getting her MSW and she likes Jim's music. After being bothered by Jake, Jim wants to meet Wendy for a date at a club. He's nervous and wants to make a good impression, so his roommate tries to give him pointers.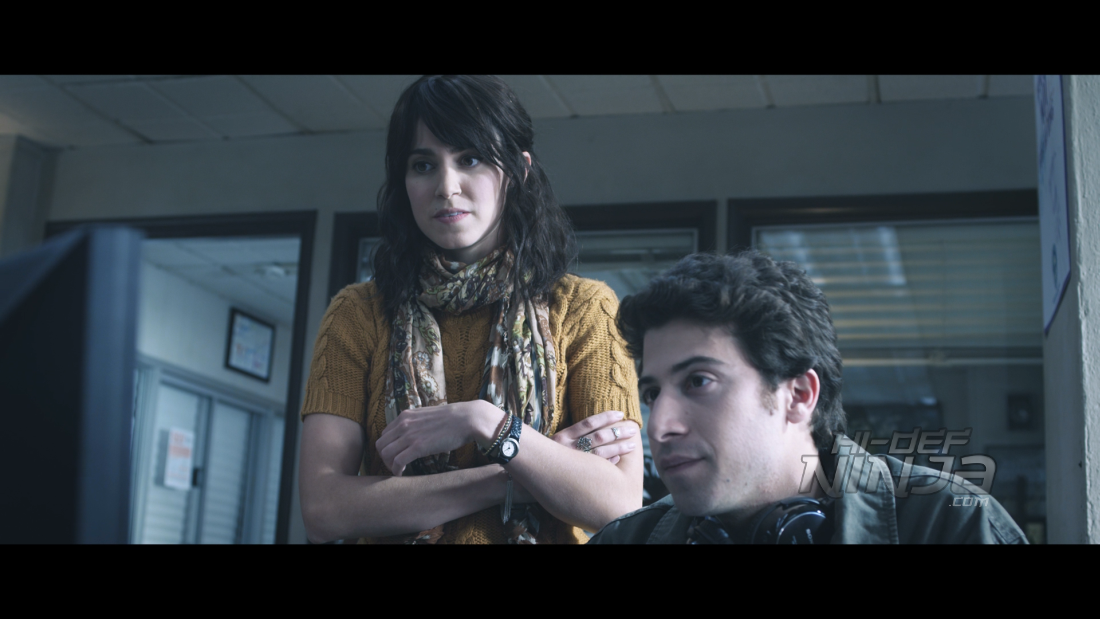 ENTER THE DANGEROUS MIND is directed by Youssef Delara and Victor Teran. Teran also wrote the film. They have created a film that is cinematically appealing in both the imagery and the sound. That being said, they haven't stumbled upon anything groundbreaking. From the jump, you can pretty much tell what is going on and what is up with Jim. Jake Hoffman does an excellent job as the loner type with a severe mental illness. He has this innocence about him that you can tell he truly wants help but has no idea how to ask for it. Nikki Reed surprised me with her acting as well. Honesty, I didn't even know it was her until I looked it up. I'm used to seeing her as "the girl with an attitude" and not the caring girl that wants to help everyone. I really hope to see the both of them in more things.
Cast
Jake Hoffman as Jim Whitman
Nikki Reed as Wendy
Scott Bakula as Kevin
Gina Rodriguez as Adrienne
Thomas Dekker as Jake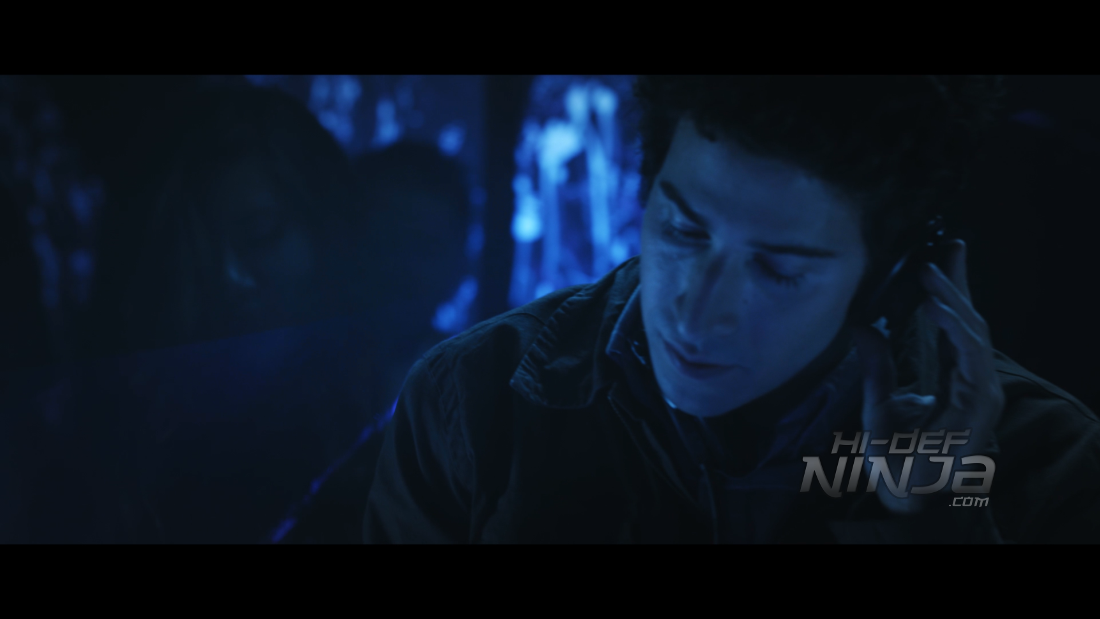 The film's 1080p transfer is good, but it's a bit inconsistent. When the contrasting is good, the picture has excellent detailing and natural coloring in both the skin tones and clothing. The blacks can range from fairly dark to a sepia look. It's easy to see the brownish tint against the black widescreen bars. This creates contrasting issue that makes the picture muddled and looses details. In a few of the darker scenes, there is crushing in the blacks that stand out a lot. Overall, the video is subpar and takes away from the viewing experience.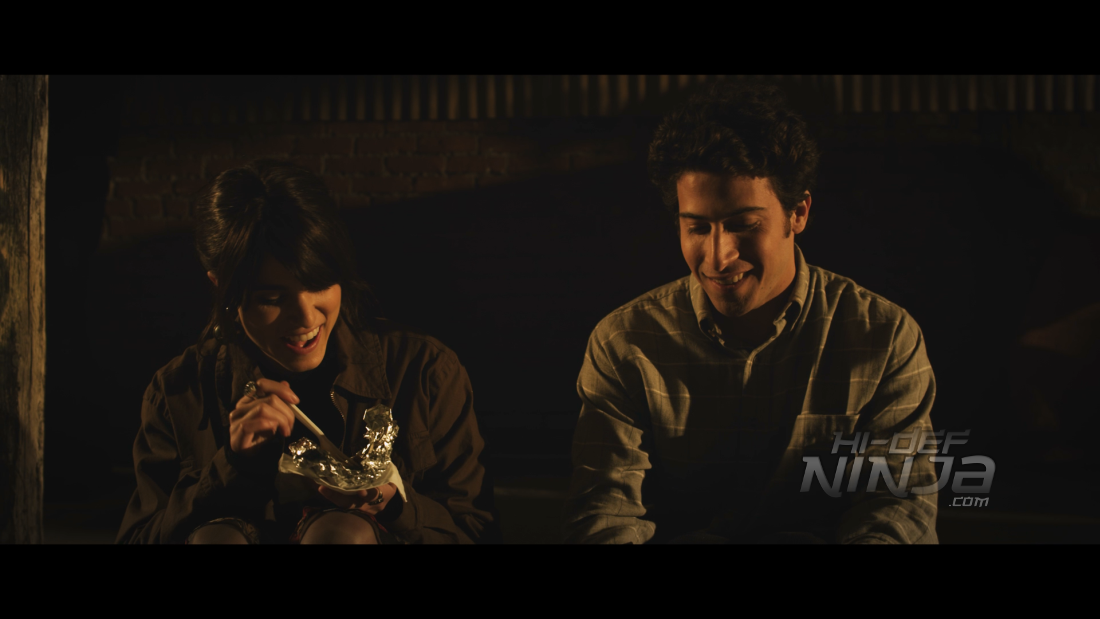 ENTER THE DANGEROUS MIND may not be that strong in the video department, but the audio is where it makes up for it. The mix is a DTS-HD MA 5.1 that is incredibly powerful. Most of the movie revolves around Jim's escape of creating dubstep music, which is loaded with bass. It makes the entire room shake and you can feel everything. The ambient noises of the city make it feel more alive and add a bit of depth. The dialogue is clear, but has a slight echo to it that makes the voices sound like speaking into a box.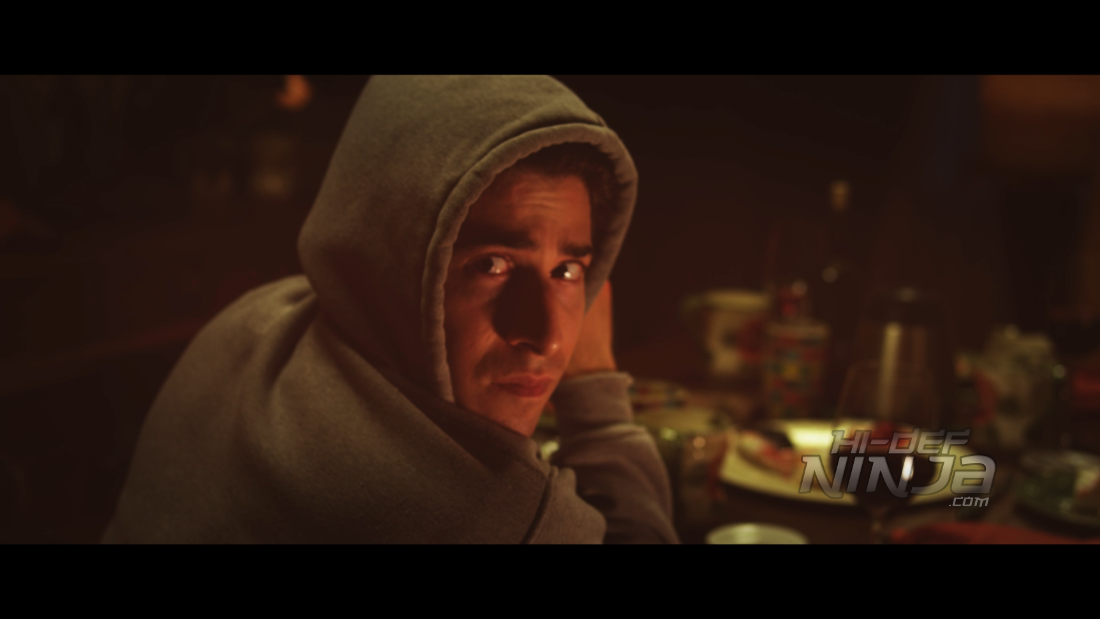 Supplements
The only extras on the Blu-ray-ray are the trailer and previews from Well Go USA.
Bonus Features:
-Trailer
-Previews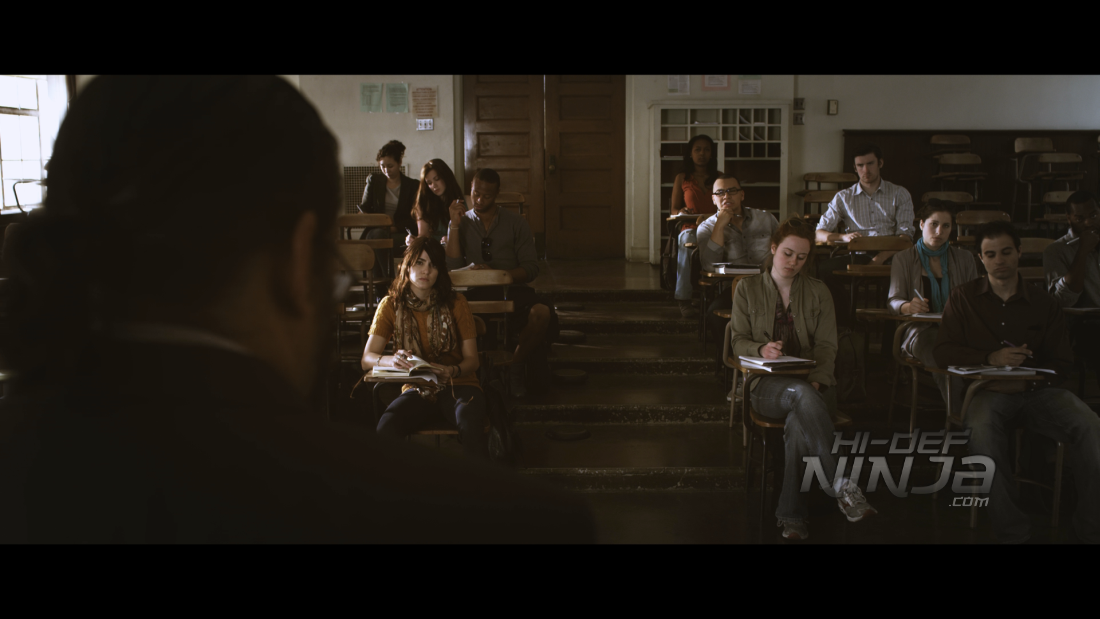 Disc Details
1 Blu-ray Disc
Running Time
88 mins
Edition Ratings
Not Rated
Region Coding
Region A
Video Resolution
1080p AVC MPEG-4
Aspect Ratio: 1.85:1
Audio Mixes
English DTS-HD Master Audio 5.1
Subtitles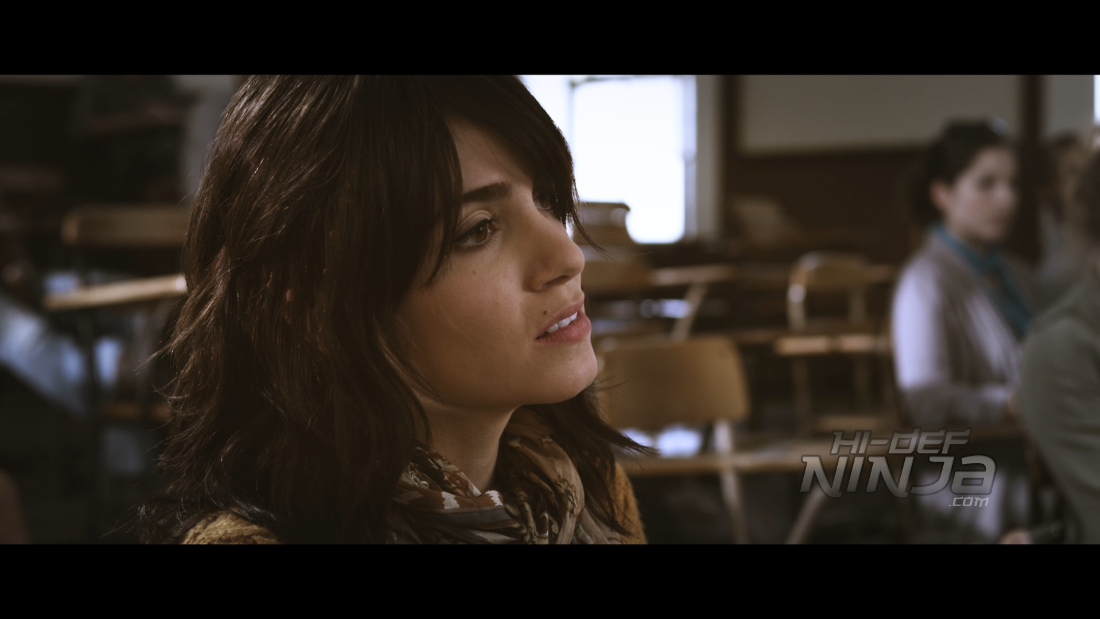 ENTER THE DANGEROUS MIND is a little bit disturbing, but I'm sure that's exactly what the filmmakers were striving to accomplish. It is taking an extreme case of mental illness and making a monster out of the main character. However, they do show that not everyone with these ailments need to be removed from society. This is a good psychological thriller that never has any point where it is too slow or drags. The Blu-ray video is a little weak, but the audio is tough as nails. There aren't any real bonus features aside from the trailer and previews. The movie is worth checking out, but I would rent it first.