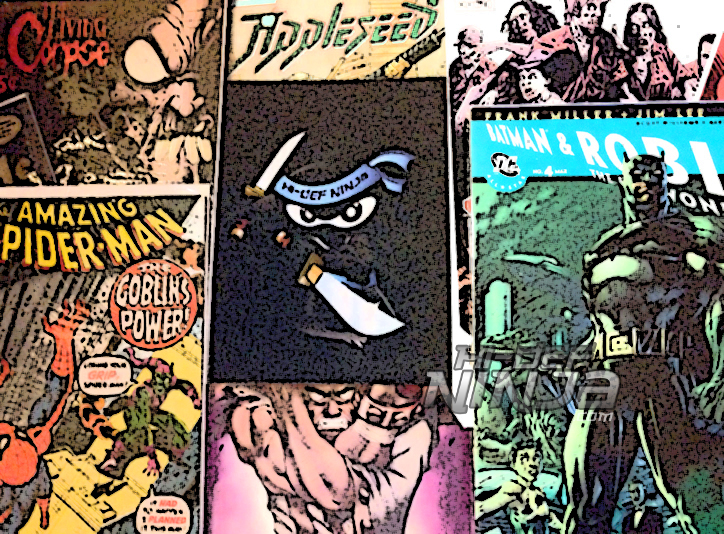 This Week in Comics….
This week, CONVERGENCE, CONVERGENCE, CONVERGENCE! DC is beginning (for real this time) and Pre-Flashpoint!
______________________________________________________________________________________________
DC Comics
Convergence #1
Writer: Scott Lobdell
Art: Carlo Pagulayan
Cover: Tony S Daniel Variant Cover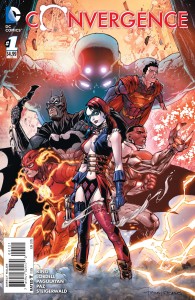 It is finally here! The DCU is about to be turned upside down with every single story coming to the front. I mean every part, including the one-shots, the alternate universes, and even the video games. Get ready for everything to fall apart before it comes together.
Convergence: Batgirl #1
Writer: Alisa Kwitney
Art: Rick Leonardi
Cover: Rick Leonardi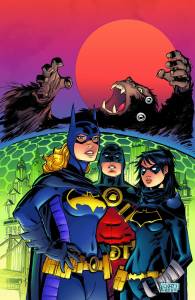 I've always liked the Stephanie Brown Batgirl and she is back in this first issue of the Convergence from this corner of the DCU. She will be along side Cassandra Cain and Red Robin, but from the pre-Flashpoint universe.
Convergence: Batman & Robin #1
Writer: Ron Marz
Art: Denys Cowan
Cover: Denys Cowan
Damian Wayne and Jason Todd are reunited with The Dark Knight and they've never had a good history. The problems that these two "Robins" have make this another good comic to grab for the Convergence!
Convergence: Harley Quinn #1
Writer: Steve Pugh
Art: Phil Winslade
Cover: Steve Pugh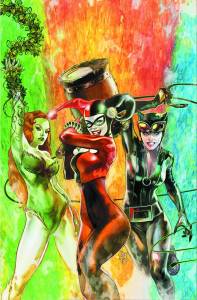 I was wondering how in the world DC was going to work in every single character from DC into more recent books. Harley's books can be as crazy or mundane as she wants them to be and she went with a big slice of crazy this time. She is supposed to fight, by request of Poison Ivy and Catwoman mind you, Captain Carrot. MIND BLOWN!
Convergence: Justice League #1
Writer: Frank Tieri
Art: Vicente Cifuentes
Cover: Mark Buckingham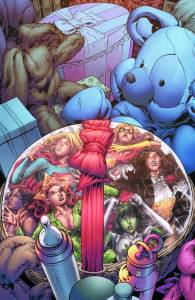 Jesse Quick is having a baby shower with Supergirl, Zatanna, Vixen, and Jade in attendance, so the Flashpoint Aquaman comes and butts up the party; I think he messed with the wrong ladies.
Convergence: Nightwing/Oracle #1
Writer: Gail Simone
Art: Jan Duursema
Cover: Jill Thompson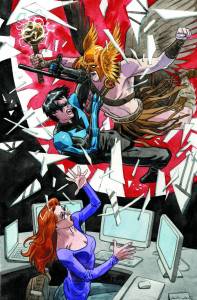 Dick Grayson and Barbara Gordon are together with a rocky history, but with Flashpoint Hawkman and Hawkwoman ready to execute the pair, things might get a bit dicey.
Convergence: Speed Force #1
Writer: Antony Bedard
Art: Tom Grummett
Cover: Brett Booth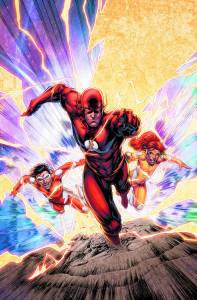 The zoo crew has made its way into this book as well. The West family have no powers and are fighting against a Flashpoint Wonder Woman. This is another book where the Convergence is in full effect and I'm wondering where some of this will go.
Convergence: Superman #1
Writer: Dan Jurgens
Art: Lee Weeks
Cover: Lee Weeks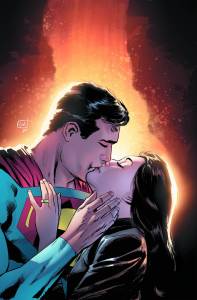 Superman is powerless, Lois is pregnant, and he is in Gotham City. Where is Batman? What happened to Supes' powers? I'm excited to see where the hero's powers have gone.