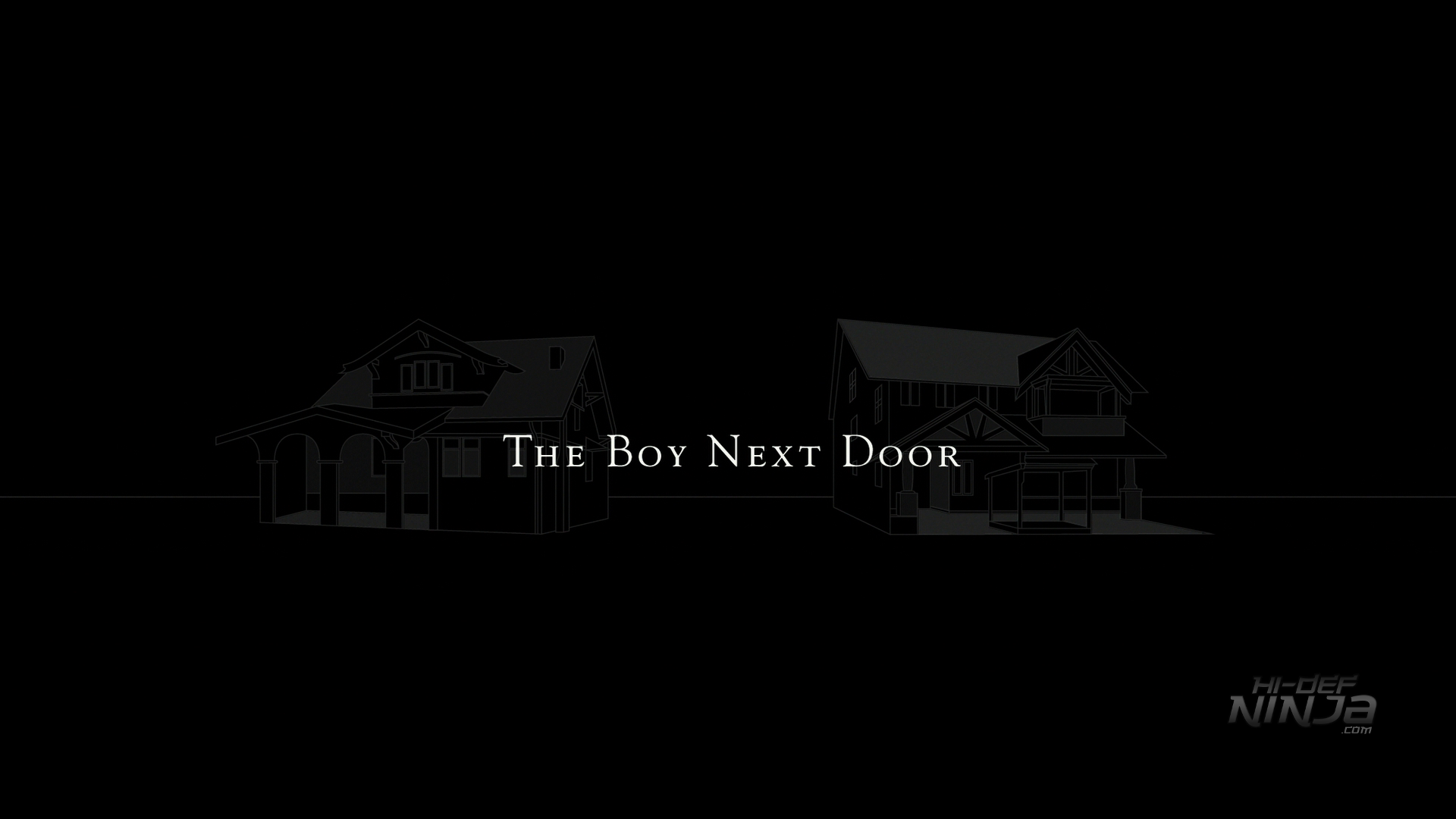 THE BOY NEXT DOOR looks and sounds great, but its predictable plot is truly awful.
We seem to be in a Renaissance of low-budget horror thrillers: from THE CONJURING, INSIDIOUS, and SINISTER, the age of the slasher film dominating theaters no longer applies.  But sometimes, we get hints that the genre is still trying to work on the dirty details.  That reminder arrives in THE BOY NEXT DOOR, a predictable thriller that does nothing to entertain us, short of a steamy love scene.
Claire Peterson (Jennifer Lopez) is going through the final phases of a divorce, while her son Kevin (Ian Nelson) struggles to adjust to a life without his father (Garrett Peterson). When Claire meets neighbor Noah Sandborn (Ryan Guzman), the duo instantly connect, leading to a wild night of sex between the much younger student and the older teacher. Although she regrets it in the morning, Noah persists in showing his affections towards her. As she tries to back away from him, Noah's obsession becomes more than she can handle, placing her job at risk, as well as the safety of her family.
Lopez has never been a terrific actress, and in BOY all of her shortcomings play themselves out: she's not capable of digging deep into her character, so what we usually get are pretend terrified looks and dialogue she can't possibly handle.  Against the more capable Peterson, Lopez is completely out of her league.  She never settles in to her role, playing the stooge with a level of discomfort that becomes tedious fairly fast.  When her sexual impropriety is exposed, all she can do is deliver it to her vice principal boss Kristin Chenoweth, who struggles to figure out why she's even in this film.  Guzman – who made his 'name' in the STAND UP films – is passable here as the obsessive kid, his nudity on display more often than the apparently camera-shy Lopez.
But at its core, BOY is just a poorly-written thriller with a director whose time feels like it's long-since passed.  Director Rob Cohen has certainly seen better days, devolving from 2001's THE FAST & THE FURIOUS and 1998's DRAGONHEART to this low-grade horror pap. He fails to push his actors beyond their very standard performances, resorting to bleeding eyeballs and throat slashing to get their energy up.  Chenoweth is frankly unbelievable as the assistant school principal, her ghoulish looks making us realize that Hollywood has an obsession with plastic surgery.  Technically, she and the others suffer throughout with some of the worst ADR I've seen all year, perhaps exposing another chink in Cohen's rotting armor.
Writer Barbara Curry throws at us every lame thriller cliche in the book, expecting us to come along for the ride because she said so: there's the idiot who enters a dark house with the power cut, "jump" scenes that feel forced and one that's totally inexpiable, as well as the silly horror sequence at film's end.  There's also terrible one-liners and sexual innuendos as Lopez gets kicked around by Guzman, drowning her in a sea of overacting and helpless violence.  Curry's betrayal also fails to address several very basic questions about Claire and her family: will she be arrested for her impropriety?  How will she explain Noah's basement of J-Lo porn?  Frankly, we couldn't care less about either, because those aren't on the table for discussion.  Instead, we're assaulted with so much foreshadowing – like Kevin's EpiPen and Noah's gun – that it becomes horribly transparent, highlighting the zero creativity behind Rob Cohen's disaster.
Even at 91 minutes, the story drags so often that it's impossible to keep our interest.  There's plot holes as big as Noah's truck, with the ending becoming formulaic and predictable.  In a time when horror thrillers survive on smart writing instead of gory violence to sell tickets, THE BOY NEXT DOOR appears to have missed the memo that it's ok to make such passion projects work.  Its utter failure to keep us interested is proof enough that its seven-week release might have been too long.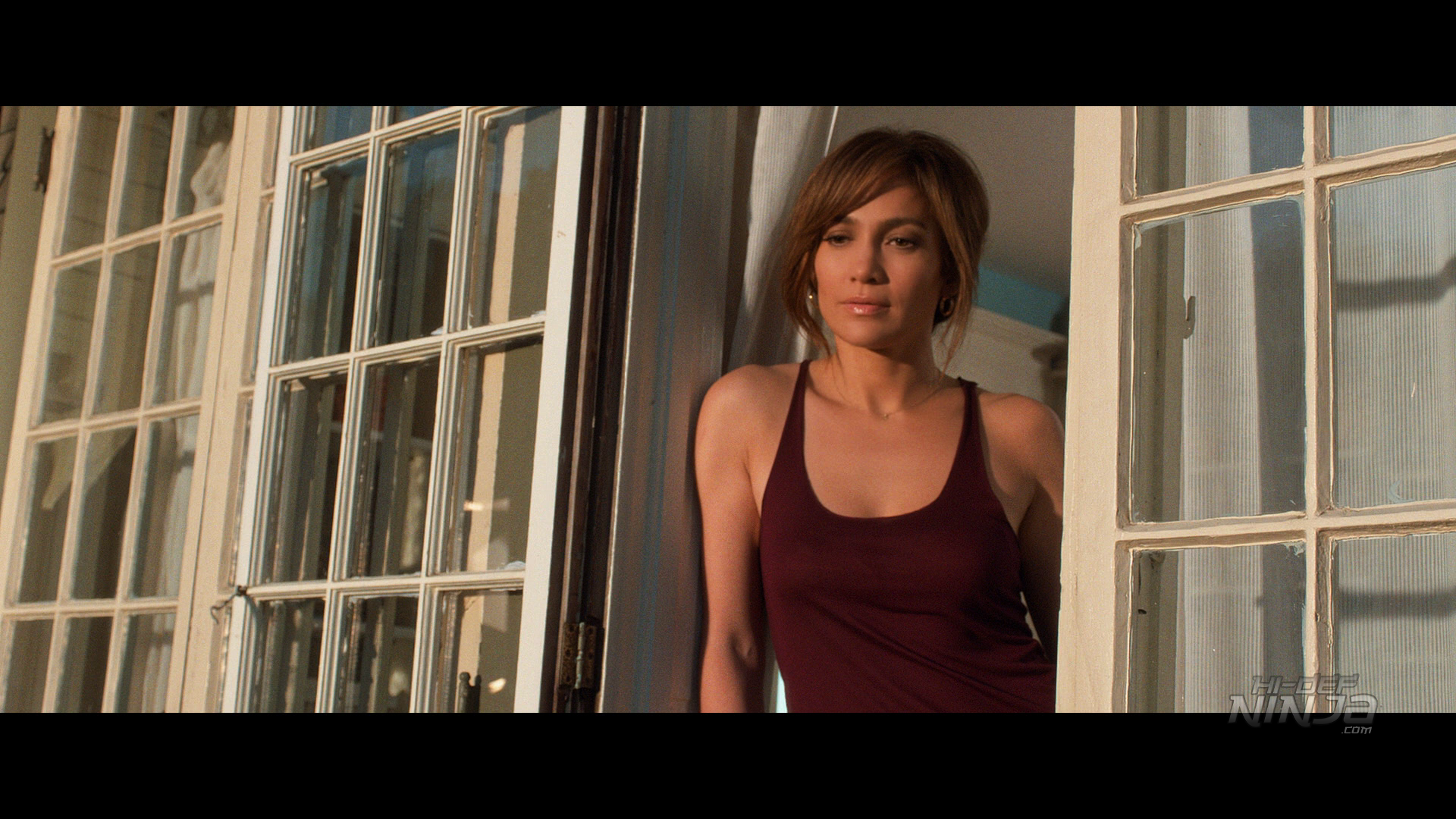 Universal's THE BOY NEXT DOOR arrives with a good MPEG-4/AVC transfer that's clear and well-defined.  Color is balanced and a bit robust without looking forced or overdone.  Shadows stay out of one-transition black for most of the film, with inky blacks still show stitching in clothes.  Nighttime scenes – such J-Lo's dinner date – are beautifully textured. Details like hair and pores on skin are sharp, while interior shots and blood look life-like.  As with most Universal releases, we see zero evidence of banding, aliasing, or edge enhancement, demonstrating that at least in this aspect, the studio got it correct.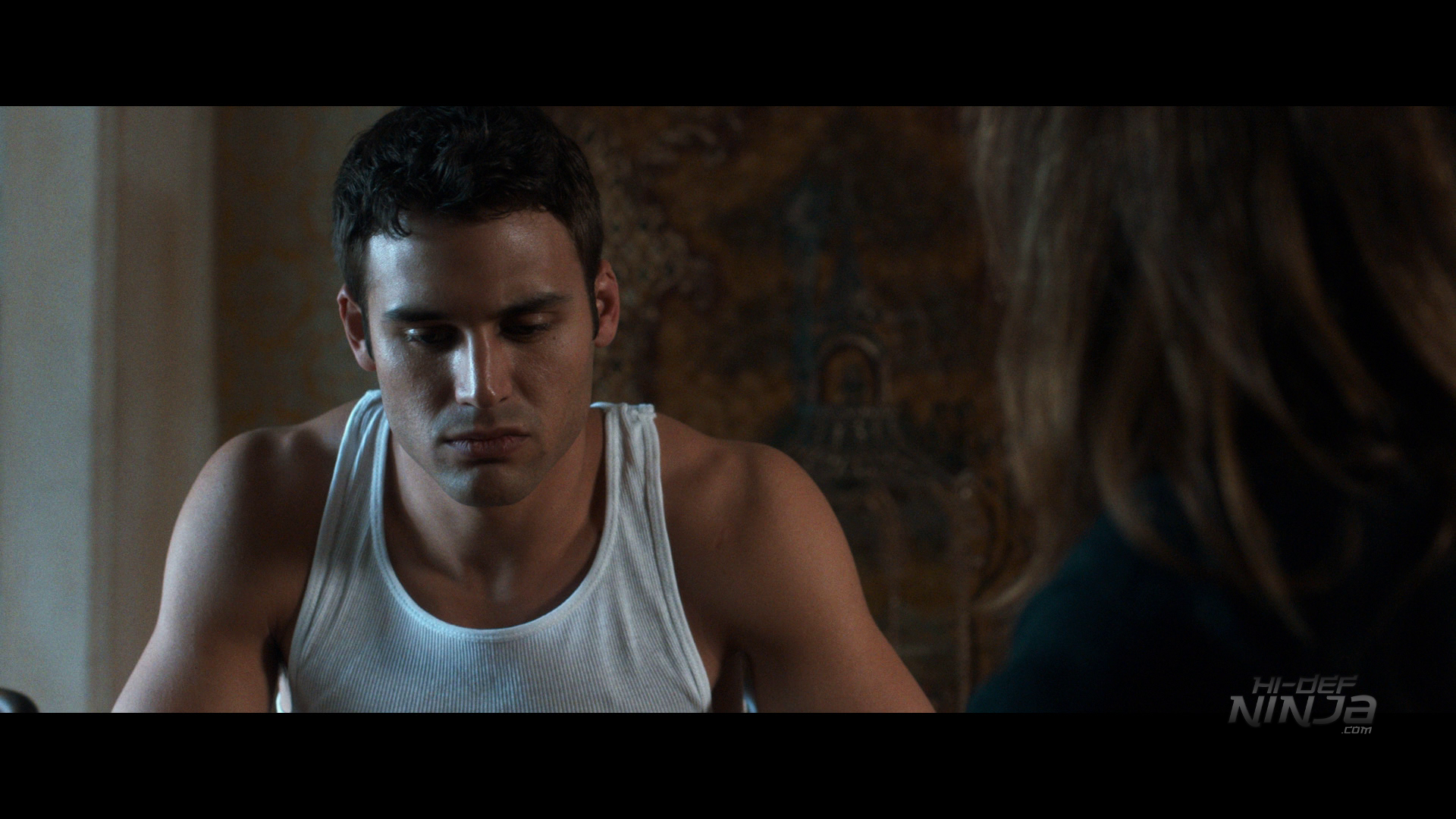 THE BOY NEXT DOOR comes with a DTS-HD Master Audio 5.1 surround track that doesn't have much to do. Cohen's soundfield is surprisingly sparse, with little crowd noise in the school scenes and Composers Nathan Barr and Randy Edelman taking over much of the surrounds. Dialogue in the center channel remains constant and easy to hear, while the front left and rights give us a decent mix of music and sound effects. There's also a lot of effects arriving out of the center channel, but to Universal's credit they never outweigh the dialogue. We have to wait until the last three chapters before we get the surround's full potential, with fire crackling and wood crumbling enough to wrap us in it. But those moments are few and far between, leaving us to wonder why a more aggressive (and realistic) soundfield wasn't inserted after the film made more than its budget back in theatrical release.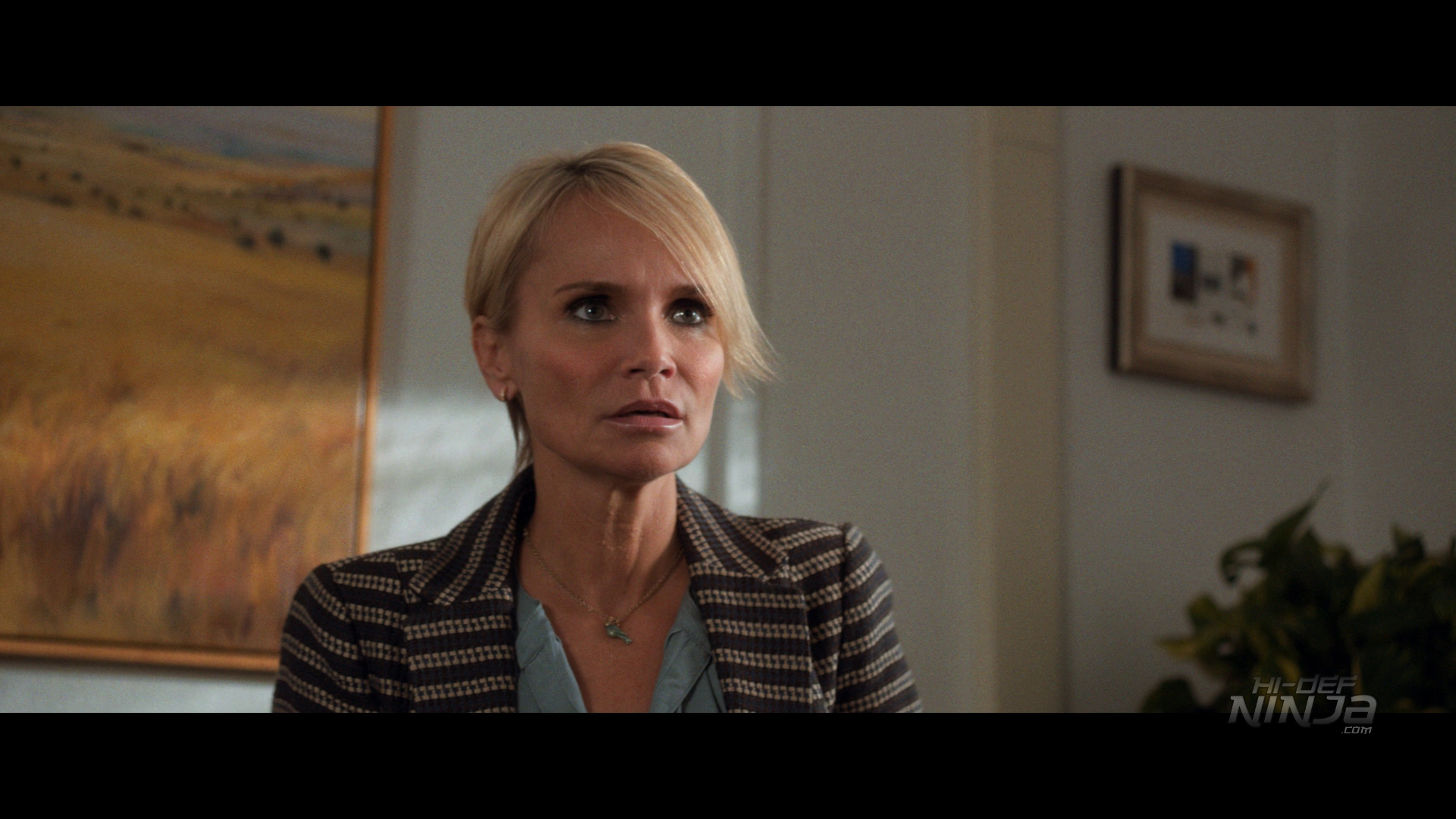 THE BOY NEXT DOOR arrives via Universal with a standard collection of extras, all of which are presented in HD:
The Making of The Boy Next Door (9:17): This is a standard EPX reel, covering a wide range of topics. We learn about how Cohen became involved, and his ideas for sex, obsession, and violence created a ribbon and backbone for the film. We also learn how the fierce shooting schedule (22 days, that's it) contributed to a sense that the film did feel entirely rushed. At least we get our answers here.
Deleted Scenes: There's not much in the way of anything interesting here.  In fact, I'm glad to see they were excised from the final cut.  Scenes include Vicky Wants Claire to Help (2:01), Noah Runs Into Claire (3:02), Garrett Asks Claire Out on a Date (1:53), Claire Asks Vicky For a Favor (1:47), and Claire is Angry at Vicky (0:53).
Audio Commentary by Director Rob Cohen: Cohen discusses in detail how the financial formula at Blumhouse Productions drew him in, giving him complete creative control to work on a tiny budget and a very short shooting schedule. It's great listening to him speak on the various technical details behind BOY, including the deal he made with Lopez while shooting the steamy love scene. I also give Universal a lot of credit to speak his thoughts during commentary, regardless if I drink his Kool Aid about the film or not.
Preview: BATES MOTEL, BLACKHAT, 50 SHADES OF GREY, SEVENTH SON, THE MAN WITH THE IRON FISTS 2: THE STING OF THE SCORPION
Our evaluation copy contained a Blu-ray/DVD Combo with a voucher for a UV/iTunes Digital Copy.  The slipcase is good, while the standard Amaray does not contain any inside artwork.  As of this posting, we were unaware of any special editions.
THE BOY NEXT DOOR is typical horror thriller malaise, plagued with so little creativity that it robs itself of every interesting story beat in favor of the easiest one possible.  Universal's release looks and sounds good, but the lack of deep or interesting extras fail to make a convincing case for a Day 1 purchase.  At best, it's a rainy-day rental in an already crowded thriller market; with so many better choices out there, it makes this one hard to recommend.
THE BOY NEXT DOOR is Rated R for Rated R for violence, sexual content/nudity and language and has a runtime of 91 minutes.