Hi-Def Ninja is proud to bring to you a collector's edition limited to 200 of the widely publicized "The Interview" starring Seth Rogen and James Franco.
This special edition includes the Blu-ray in SteelBook packaging with HDN sticker on the front, and numbered sticker on the back. Also included is a 6 color screen print art card certificate on premium yellow paper.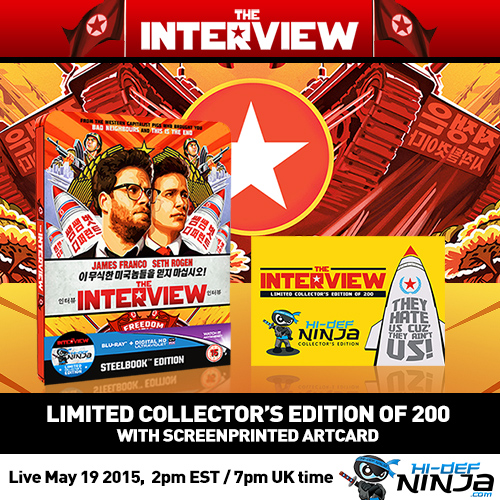 Get the full details of this release on the forum discussion thread.
HDN Limited Edition The Interview Blu-ray SteelBook
Live in the HDN Shop @ 7PM (London) 2PM EST (USA) today.