To celebrate the DVD release of FALCON RISING starring Michael Jai White (SPAWN, THE DARK KNIGHT, BLACK DYNAMITE), Hi-Def Ninja in collaboration with Maven Publicity are offering readers the chance to own a FALCON RISING poster signed by the star himself along with a DVD copy of the film to enjoy! Two runners up will also win a copy of the film on DVD.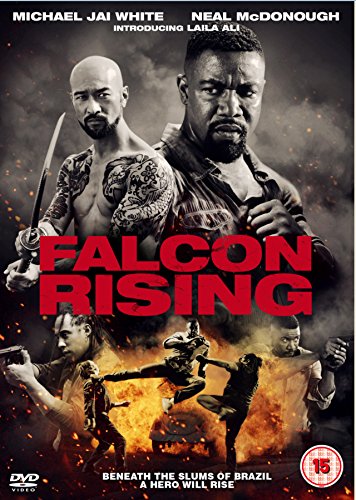 In order to be in with a chance to win one of the prizes, just comment below telling us what film you would like to see Michael Jai White star in next! Would you like to see him cast within the Marvel Cinematic Universe? Or perhaps a remake of one of your favourite action films!
The competition will end at midnight on the 4th June 2015! Entrants must have a valid UK postal address to which the prize will be shipped to.
John "Falcon" Chapman (Michael Jai White) is an ex-marine anti-hero plagued with a terrible secret consuming him with guilt. On the self-destructive edge, he learns his sister Cindy (Laila Ali) has been brutally beaten in the slums or "favelas" of Brazil and travels there to hunt down her attackers. In the process, he discovers an underground world of drugs, prostitution, and police corruption ruled by the Japanese mafia and protected by the powerful Hirimoto (Masashi Odate; THE LAST SAMURAI). Can Chapman overcome his personal demons when tracking down his sister's attacker, or will he become another casualty?
With incredible fight sequences and edge-of-your-seat action, martial arts superstar and holder of seven black belts, Michael Jai White, delivers a thrilling physical performance!
FALCON RISING is avaliable to buy on DVD from AMAZON