Grey Matter Art and Marvel Studios have teamed up with artist Matt Ferguson to bring a new limited edition screen print from the film IRON MAN. This is the first print teamed with Marvel and it looks amazing. It is available in a regular, a variant and a foil variant. Check out the info and images below:
Artist: Matt Ferguson
Size: 24×36
Regular Edition(GID): 300/$50.00
Variant Edition(GID): 175/$70.00
Foil Variant Edition(GID): 150/$100.00
Printed by: D & L Screen Printing
This is the Regular version: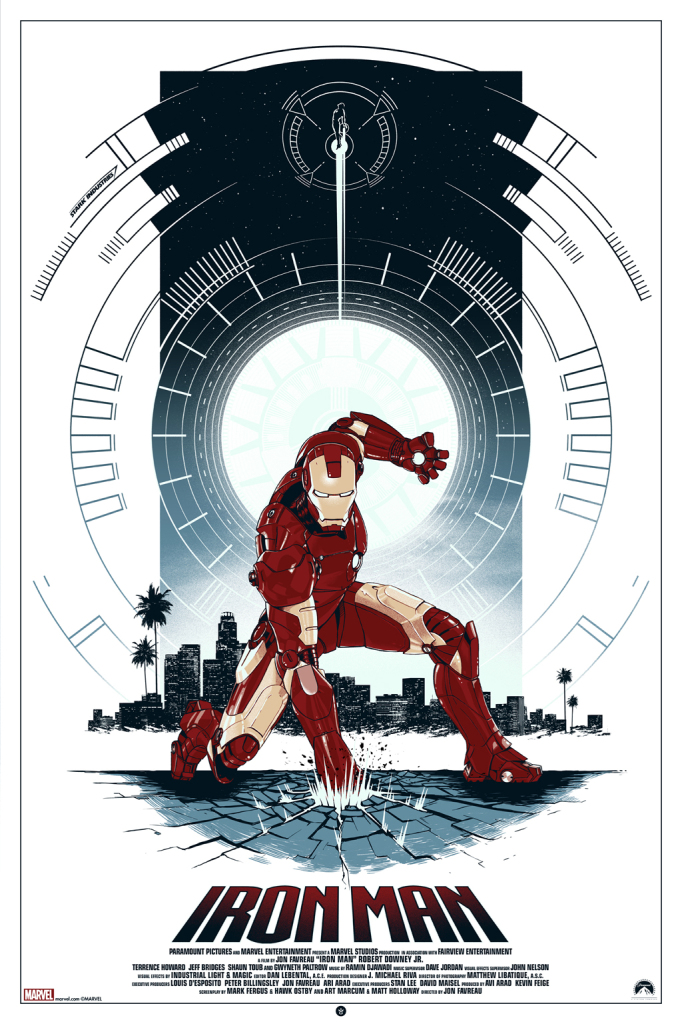 This is the Variant version:
This is the Foil Variant version: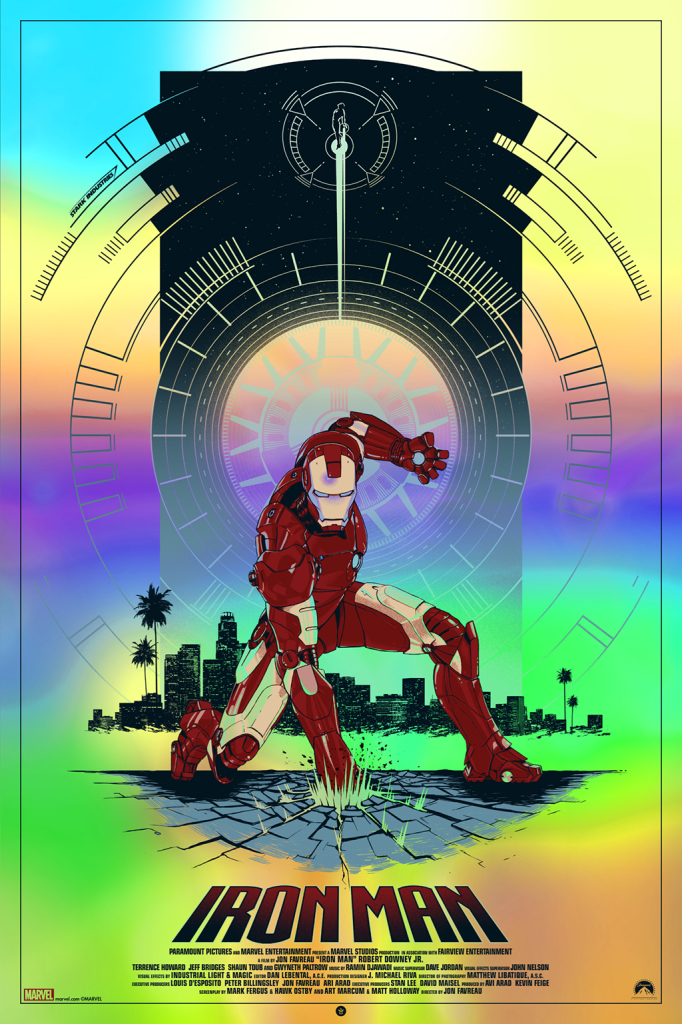 This is what details of what glows in the dark: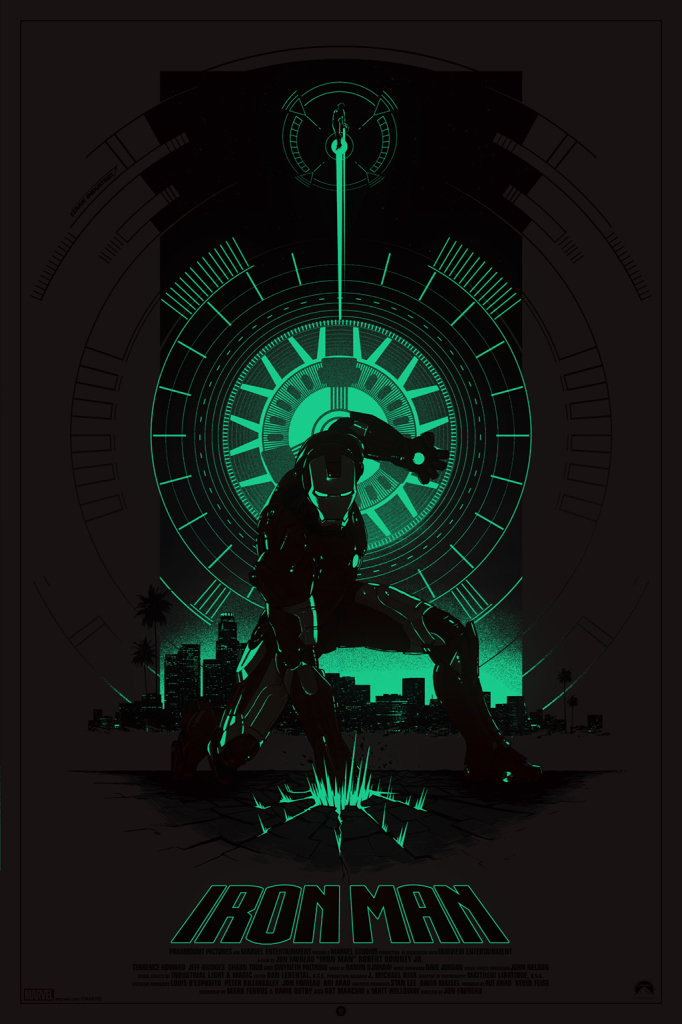 These are the details in the print:
This poster will be released on Thursday, June 4th on their Website at a random time between 1:00-2:00 PM est. on Thursday, June 4th.
Follow Grey Matter on Twitter to get a jump on the drop. Also, follow them on Facebook and Instagram, and sign up for their Website newsletter for all future news and information.
This is what Matt had to say about the project:
"It goes without saying that I love Marvel and I love working on Marvel artwork, so this poster is a dream come true. I have always wanted to do my own take on the first Iron Man film and working on this project with Grey Matter Art has been an absolute blast. I was allowed complete freedom to come up with a composition that I felt best suited the film and the character. I love the classic Iron Man 'ground pound' pose and so I wanted to incorporate that into the design, I also feel like it is somewhat a companion piece to my Guardians Of The Galaxy/Star Wars poster."
-Matt
What Mike had to say about the project.
"Working with Matt Ferguson has been an absolute pleasure. He is so open to ideas and really works with you to make the outcome the best it can possibly be. Being this is our first release for Marvel, I really wanted to start off with Matt's work and give everyone a great licensed Iron Man poster. There really hasn't been much released for this film, so I am happy to have Matt represent it in a great way. After doing this with Matt, we are definitely going to be working more with him in the coming months, and really think you will like what we have in store.

-Mike