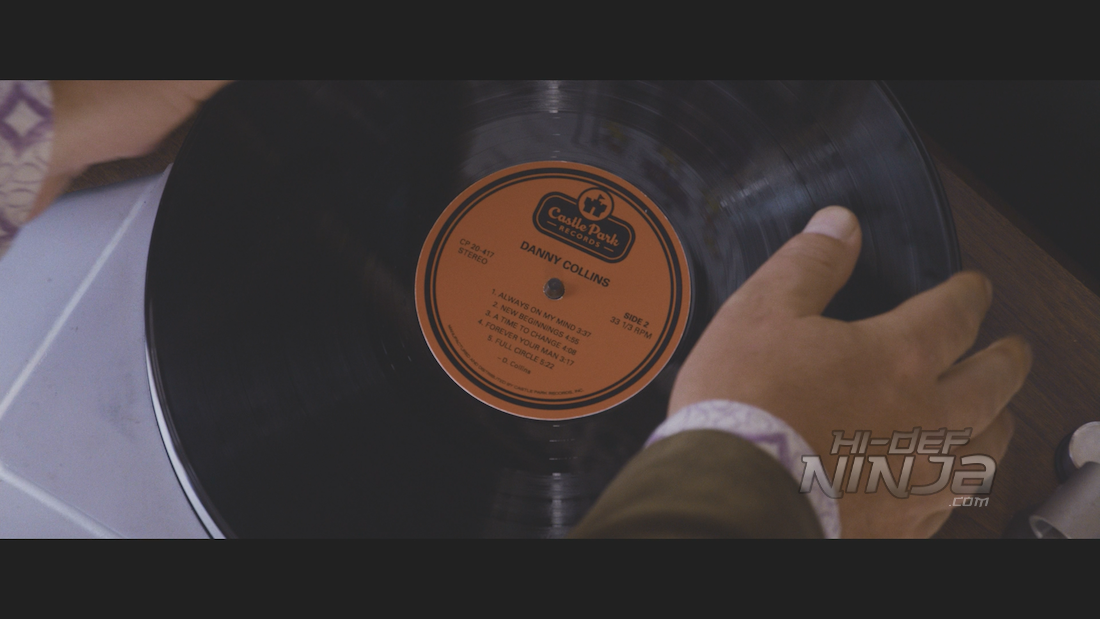 Danny Collins was once a great artist and entertainer.  Over the years, he has made music but he is aging and the celebrity lifestyle has really begun to catch up with him.  He wants to go back to that thing that got him into making music in the first place but he can't find it.  His long time friend and manager has given Danny a letter written by John Lennon saying that his music has touched him and he loves the art he has made.  It pushes Danny to make some changes that he should've done long before now.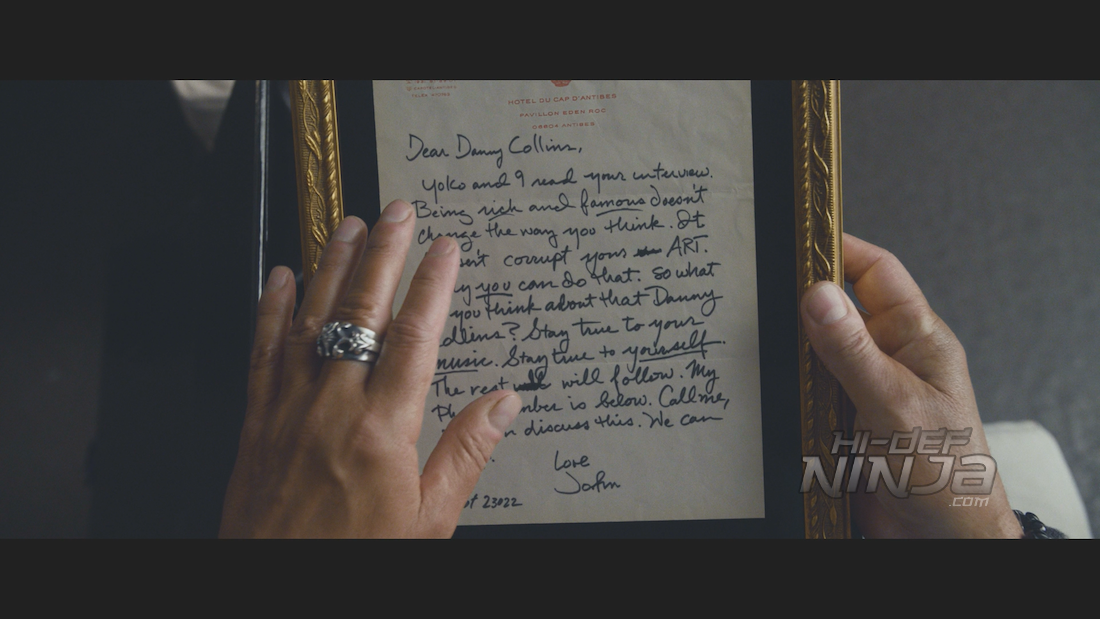 DANNY COLLINS is written and directed by Dan Fogelman.  This is his directorial debut but he has written a few films like CRAZY, STUPID, LOVE and LAST VEGAS.  Fogelman has a handle on exactly how older people feel once they hit a certain age and rethink their lives.  This movie has an all-star cast where everyone pulls of their respected parts with complex simplicity.  The film stars Al Pacino, Jennifer Garner, Annette Bening, Bobby Cannavale, and Christopher Plummer.
As for the actors themselves, Annette Bening plays her part well. She is an actress that has a good amount of depth in the roles she accepts.  In DANNY COLLINS, she plays both a stoic boss and a woman that is unsure of Danny's advances.  She eventually loosens up and plays well off of Pacino.  I'd like to give a little nod to Christopher Plummer.  He isn't in the movie that much but he has some of the best lines out of anyone.  He is still a wonderful actor after so many years making movies.
The real standout is Al Pacino.  His character comes to realize that he has had enough and decides to kick the booze, coke, and wildness.  He pulls off this aging artist perfectly.  I haven't seen this level of charm since SCENT OF A WOMAN.  You can see that his character knows that he has done a lot of wrong things but he is trying to turn it around.  As I said, it has been a long time since I have seen Pacino in a role like this.  
I really enjoyed this film from start to finish.  There were no slow points or pacing issues like some movies in this genre can have.  There is nothing like music that can pull a movie together but it is even better when the movie doesn't rely on it.  The precise placement of the John Lennon music is excellent.  Even Pacino's raspy "Neil Diamond" music moves the emotions in the way they're intended.
Cast
Al Pacino as Danny Collins
Annette Bening as Mary Sinclair
Jennifer Garner as Samantha Leigh Donnelly
Bobby Cannavale as Tom Donnelly
Christopher Plummer as Frank Grubman
Katarina ?as as Sophie
Giselle Eisenberg as Hope Donelly
Melissa Benoist as Jamie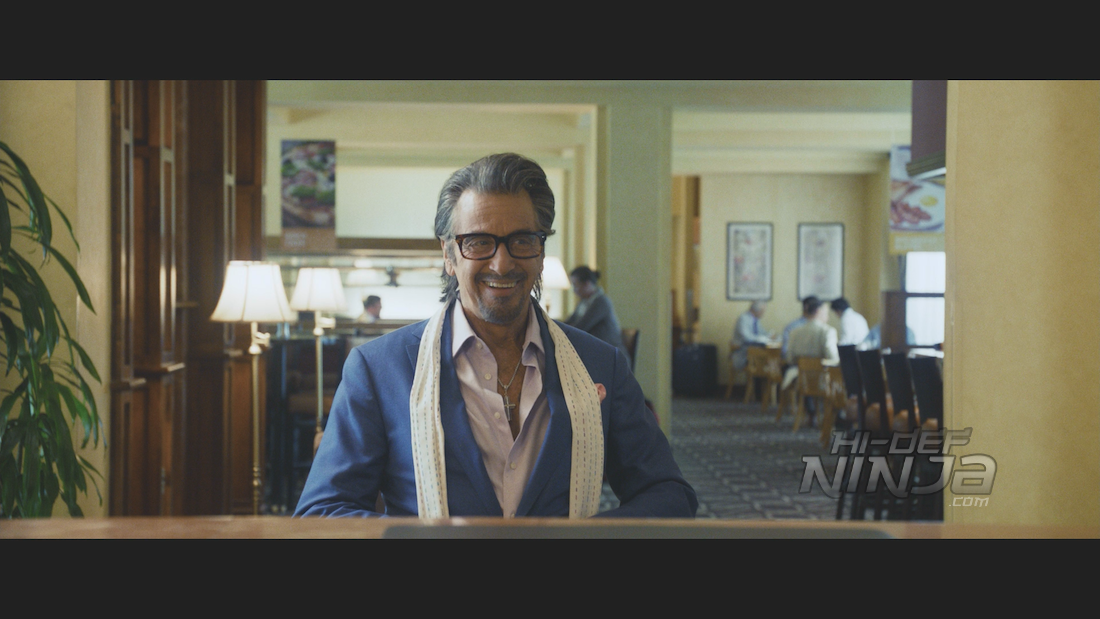 The video transfer for the film is a 1080p AVC and it looks very nice.  The video is clean with sharp details and clean lines.  For example, you can see that Al Pacino has aged over the years but pulls off the old music artist look.  There is a light grain that gives the film a bit of richness and loses the "shot in digital" feeling.  I would say that the skin tones are natural but Pacino's character wears a lot of fake tanning product so he is a brownish-orange.  As for the other colors, they leap off the screen with solid, bold colors.  The blues are especially crisp.  The movie is the typically well-done effort from Universal.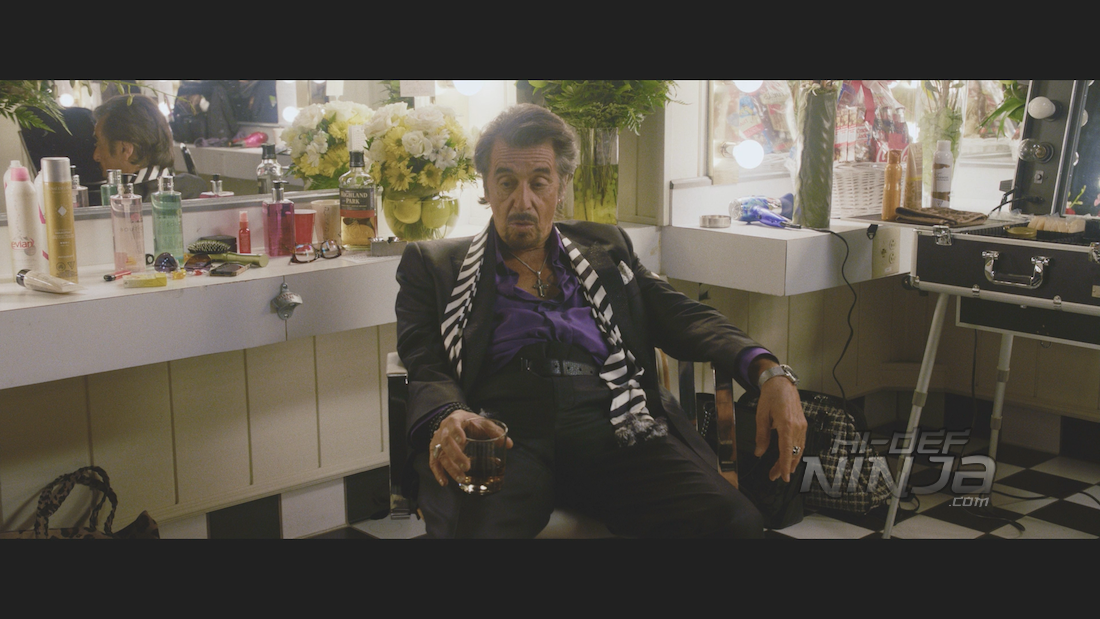 The lossless DTS-HD MA 5.1 mix reproduces the music like a concert Blu-ray would do.  The John Lennon music, as well as the Danny Collins' songs, sound remastered as if Lennon recorded them for the movie. Other than the few live musical scenes, the majority of the movie is filled with dialogue.  This means the center channel is getting the most work and maintains voice clarity.  There is some easily heard ambient sound but that is mostly during the backstage scenes. This quality of the mix is well deserved for the film's soundtrack.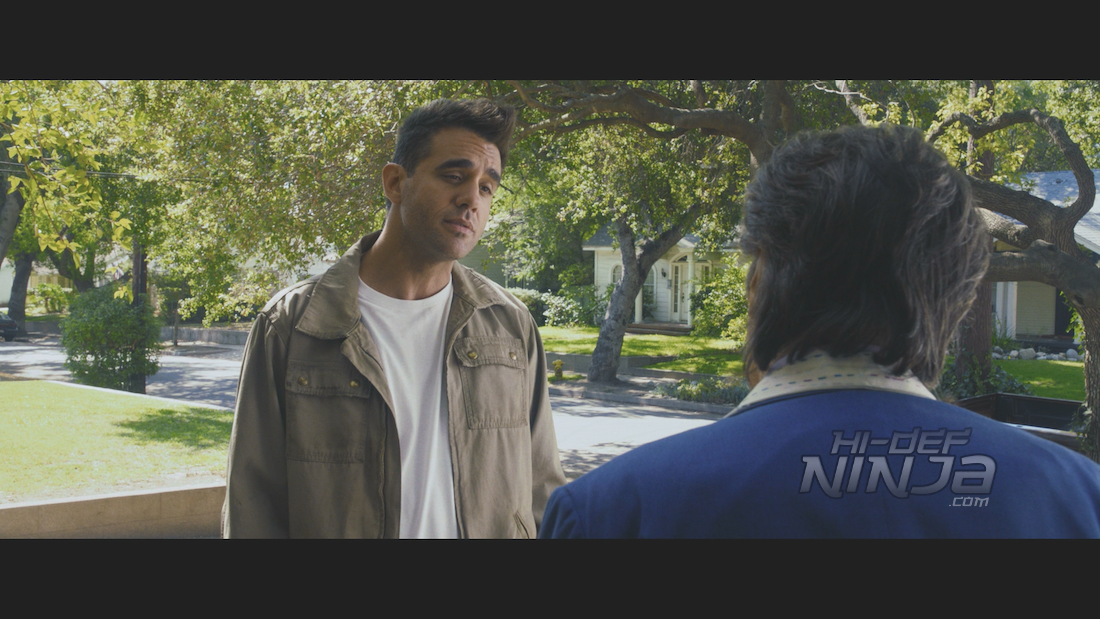 The extras on the release are very light and this movie could use some background info about making it.
Bonus Features:
-Behind the Scenes of Danny Collins:  This short featurette shows a few interviews from the cast and crew.
-Danny Collins — Album Covers Through the Years:  This is a gallery of Danny Collins and his fictional album covers over the length of his career.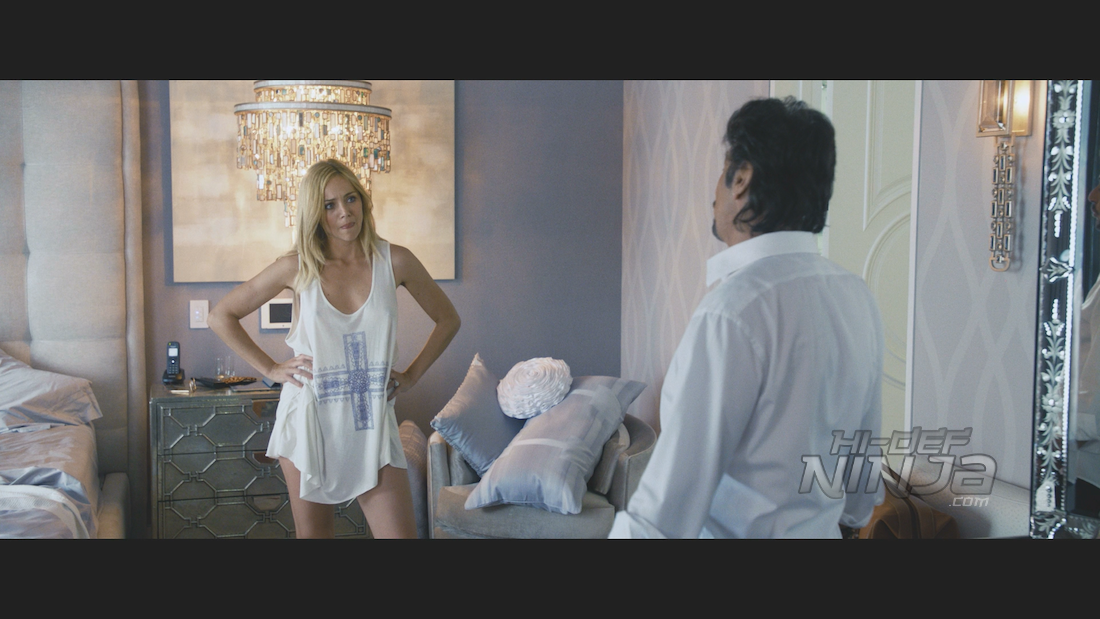 Disc Details
2-disc set – 1 Blu-ray and 1 DVD
Digital Copy
Running Time
107 mins
Edition Ratings
Rated R
Region Coding
Region Free
Video Resolution
1080p AVC MPEG-4
Aspect ratio: 2.40:1
Audio Mixes
English DTS-HD Master Audio 5.1
Subtitles
English SDH
French
Spanish
DANNY COLLINS is excellent in all the ways that a movie should be.  You have superb acting, deep characters, and an excellent soundtrack.  The Blu-ray has been well authored in both the audio and video department, which is par for most of the Universal releases.  The extras could have been beefed-up a bit more with a little bit of how the story came to light.  I would've liked to see a featurette with the entire cast as well and how it was making the film.  Overall, this is a movie to pick up or definitely not hesitate to rent.