Grey Matter Art and Marvel are releasing two new screen prints: Ghost Rider and Doctor Strange. The artist is Dave Perillo and he has done an excellent job. Here are the details:
Artist: Dave Perillo
Size: 12×24
Ghost Rider copies and price: 225/$45.00
Dr. Strange copies and price: 225/$45.00
Printed By: Seizure Palace
Here is the Ghost Rider Print: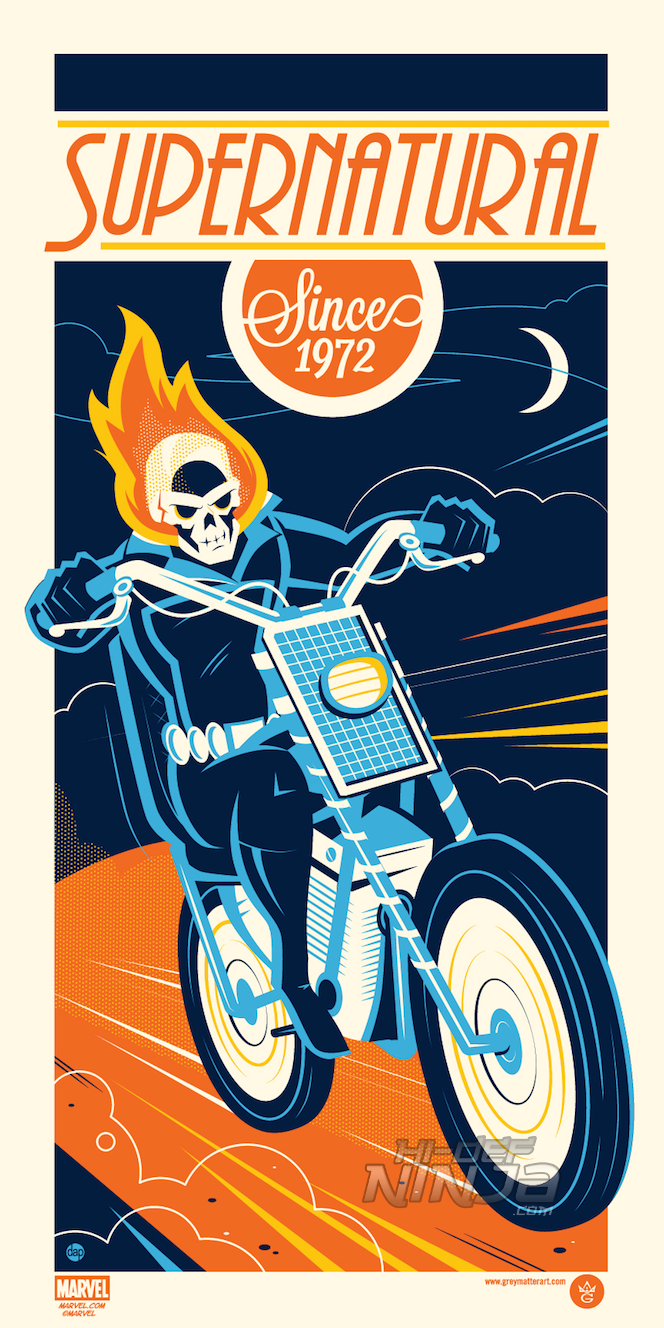 Here is the Doctor Strange Print: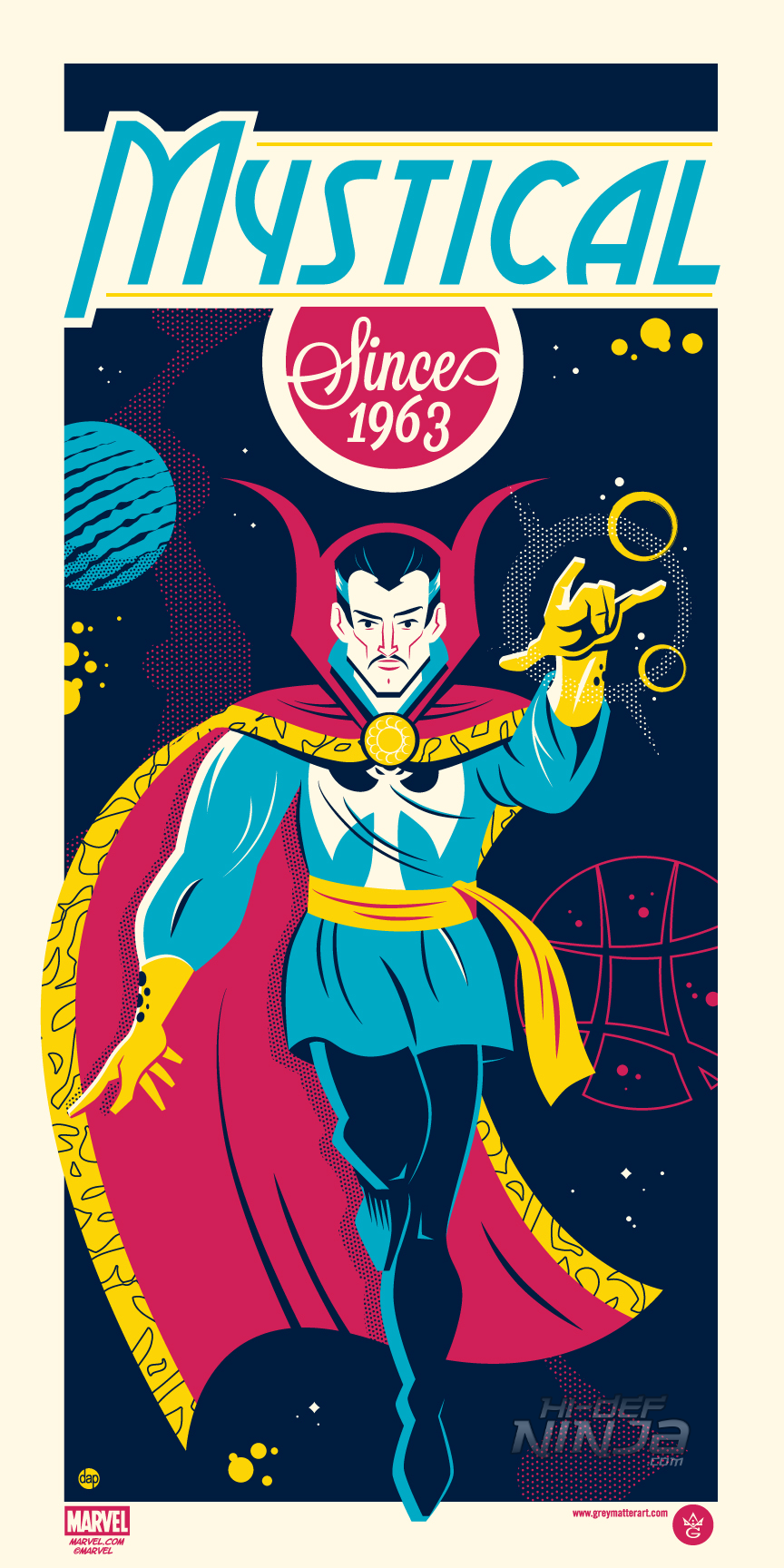 These posters will be released on Wednesday, July 1st on their Website at a random time between 1:00-2:00 PM EST.
Follow Grey Matter on Twitter to get a jump on the drop. Also, follow them on Facebook and Instagram, and sign up for their Website newsletter for all future news and information.