To celebrate the release of the movie THE VOICES, we have been provided with two of the Zavvi.com exclusive Blu-ray SteelBooks to give away!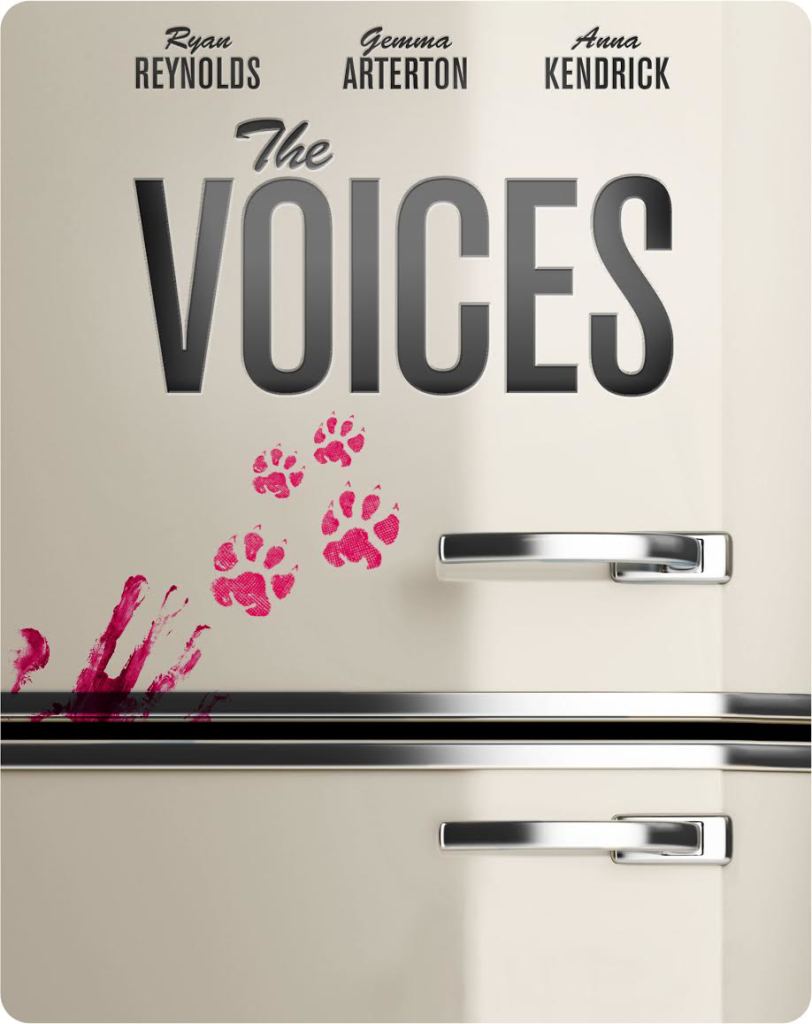 The Voices is directed by Marjane Satrapi, the Iranian author and filmmaker best known for the Academy Award nominated animated film Persepolis (2007). Ryan Reynolds stars as a troubled, med-addicted factory worker driven to murder by his talking pets, a psychopathic cat called Mr. Whiskers and Bosco, his peace-loving dog. Reynolds also voices both of the animals, while Jacki Weaver, Gemma Arterton and Anna Kendrick play the women unfortunate enough to cross his path.

When one night he accidentally kills Fiona, Jerry hastily covers his tracks, under the strict advice of the subversive Mr. Whiskers. But Jerry is already beyond the reach of his well-meaning psychiatrist Dr. Warren (Jacki Weaver) and things are also looking bad for Lisa, who has taken a shine to Jerry. Despite Bosco trying to keep Jerry on the straight and narrow, Mr. Whiskers seems to be the loudest voice in Jerry's head and soon events have spiralled and salvation is all Jerry can hope for.
To be in with a chance of winning one of these Blu-ray SteelBooks, simply comment below with a reply to the following question:
What animal would be the voice in your head, and whose voice would you hear?
The give-away is open to everyone! The giveaway will conclude on 1200GMT Friday July 17th. Winners will be contacted via email once the give away has concluded.
Order your copy now from Zavvi.com