The next Limited Edition poster from the awesome guys at Grey Matter Art is from the Joe Dante's 80's movie, EXPLORERS. This is the second collaboration between artist Francesco Francavilla and Grey Matter Art with this poster that captures the feeling of the film. This poster is for the 30th anniversary of the movie, check out the details below:
Artist:Â Francesco Francavilla
Size:Â 24X36
Regular Edition:Â 150/$45.00
Printed by: D&L Screen Printing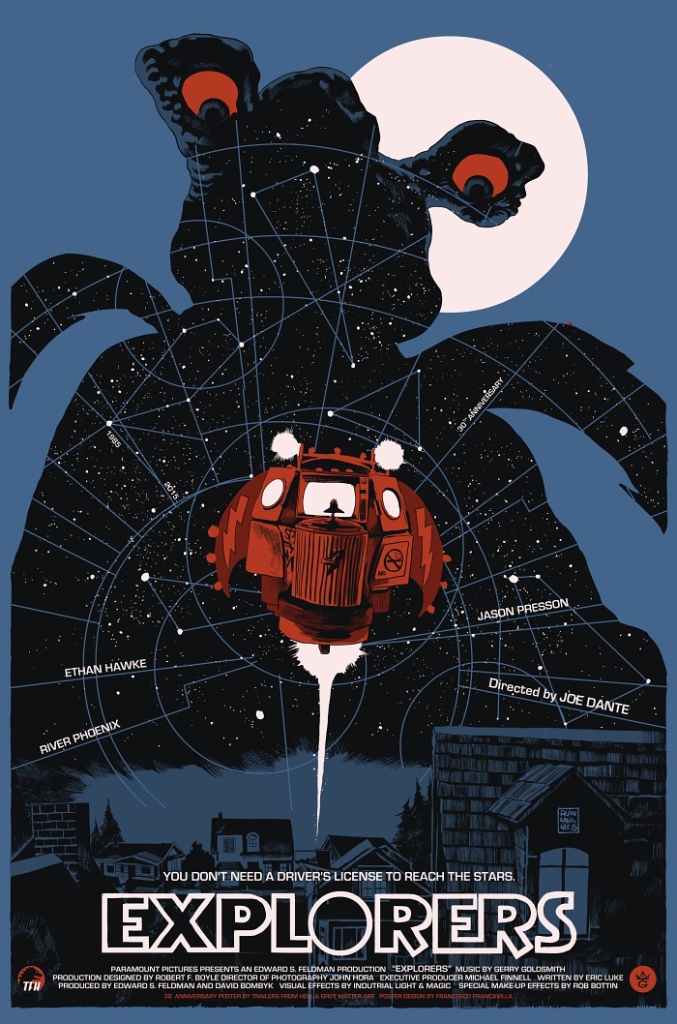 This poster will be released on Thursday, July 16th on their Website at about 1:00 PM EST.
Follow Grey Matter on Twitter to get a jump on the drop. Also, follow them on Facebook and Instagram, and sign up for their Website newsletter for all future news and information.