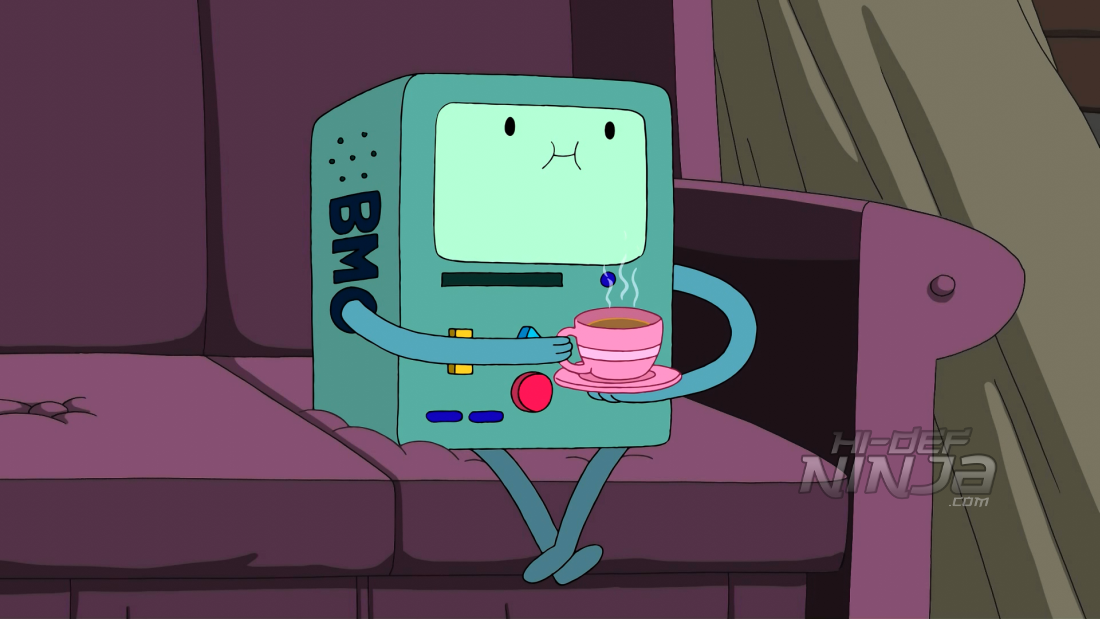 Finn the human & Jake the dog are back for their fifth season.  They are getting into adventures in the Land of OOO with bad guys, cool fruit, princess, Ice Kings, penguins, and pretty much whatever else you can imagine.  When they're not questing, they're having fun mixing it up with their friends.  This season we have seen The Jake Suit, alternate realities, and delicious sandwiches.  So what time is it? It's Adventure Time!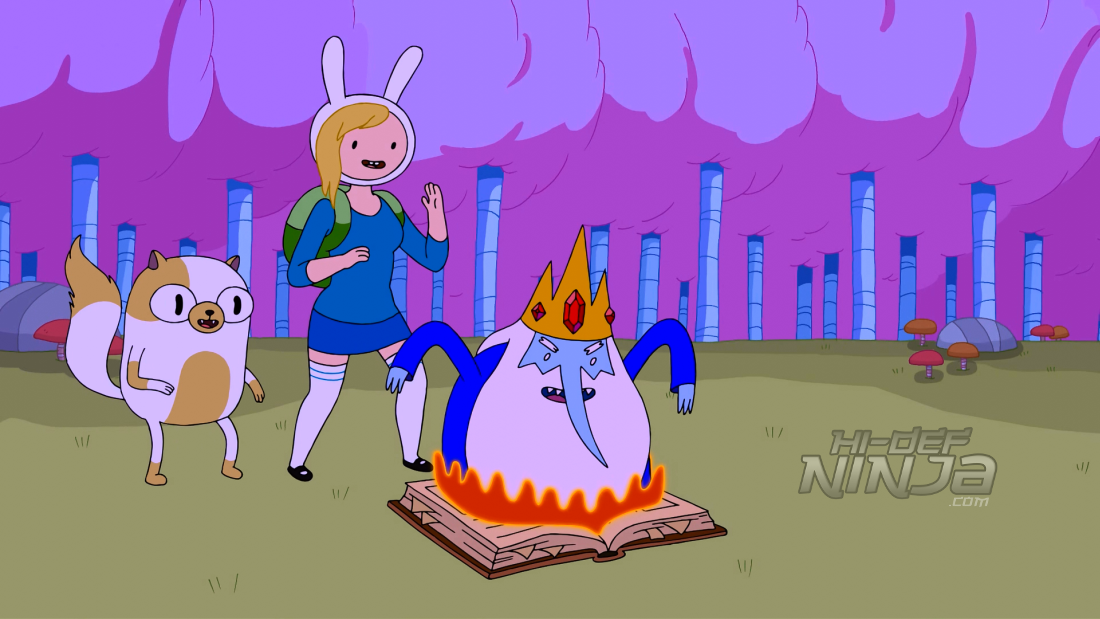 Season 5 is their biggest yet with 52 awesome episodes.  Creator Penn Ward and his crew have kept the show fresh and entertaining even after a few years of putting out excellent content.  There are always guest voices like Ron Perlman and Kumail Nanjiani from the HBO Series SILICON VALLEY.  One of the best characters that they have pop up now and again are Fiona and Cake. They are the "fan fiction" version of Finn and Jake but female. Actually, everyone in OOO is their opposite when a story about Fiona and Cake is being told.
The show still makes me laugh but can be watched with a younger crowd.  I've watched it with my nieces and nephews without them picking up on some of the adult jokes that they throw out here & there.  My sense of humor could possibly be the reason why I get the jokes but it makes it easy to be a fan.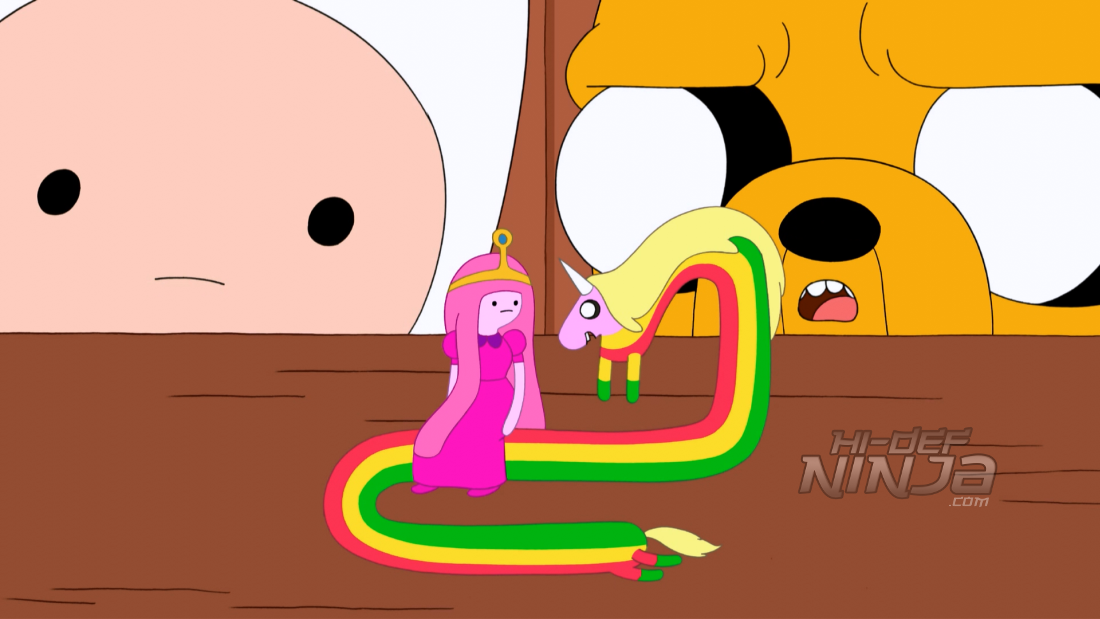 Season 5 has been transferred in a 1080p VC-1 that looks great.  The lines are solid and keep everything on screen separate.  The transfer is par with the past seasons that they have released on Blu-ray.  One of the things that always makes the HD versions of the show shine is the coloring.  For the most part, The Land of OOO is bright and florescent with colors that jump off the screen.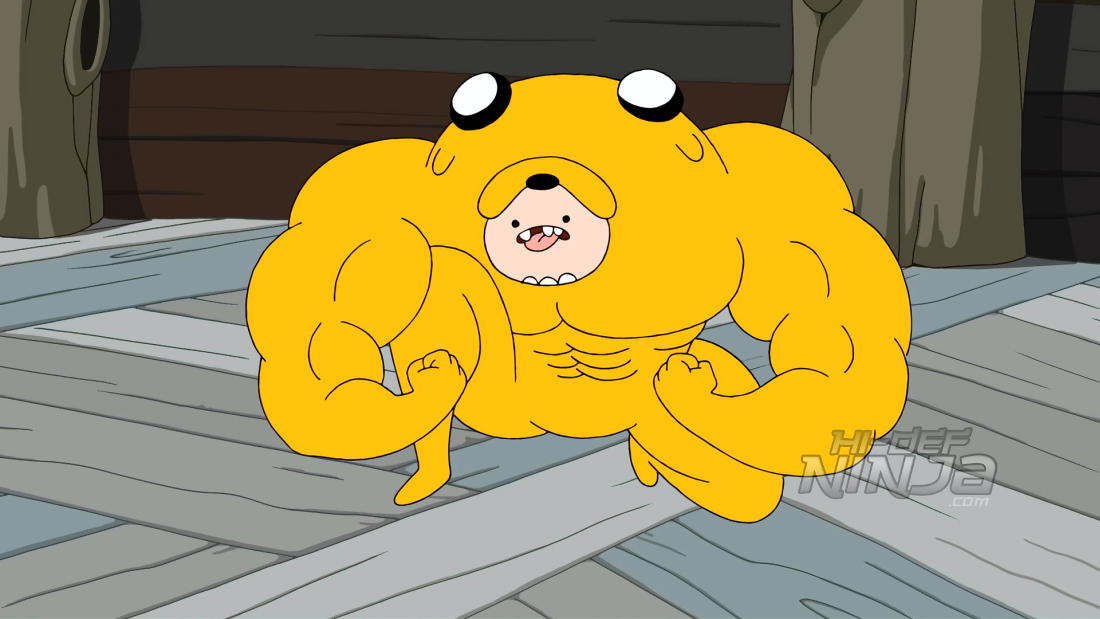 The audio mix for Season 5 is a Dolby Digital 2.0 track with a lot going on.  Even though it is coded for only two speakers, there is plenty of sweeping sound.  It can be heard in many episodes but it can be heard the most in the opening credits as the camera glides over OOO.  The mix also clearly separates the effects and music in each episode.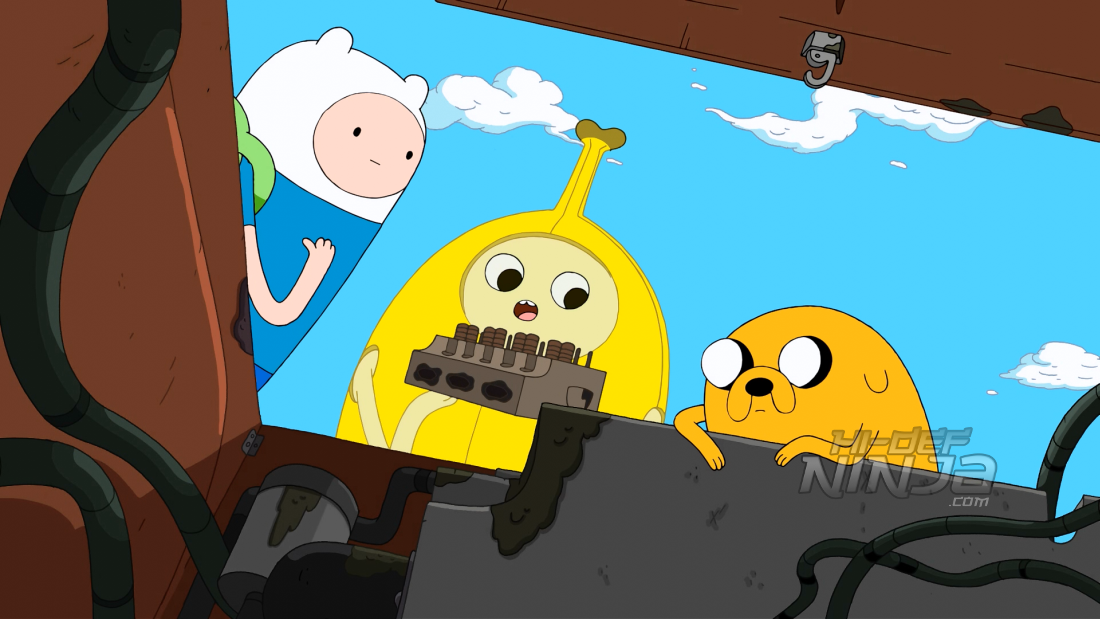 Bonus Features:
-Adventure Time Forever: This featurette explains how the show got its start and became the sensation that it is.  It features, cast, crew, and creators of the series.
-Animatic Clips: These are clips of the original animatics before the finished product.
-Special Snail Hunt: It's a hidden bonus feature on disc one of concept art for the show.
Episode List
1 Finn the Human
2 Jake the Dog
3 Five More Short Graybles
4 Up a Tree
5 All the Little People
6 Jake the Dad
7 Davey
8 Mystery Dungeon
9 All Your Fault
10 Little Dude
11 Bad Little Boy
12 Vault of Bones
13 The Great Bird Man
14 Simon & Marcy
15 A Glitch is a Glitch
16 Puhoy
17 BMO Lost
18 Princess Potluck
19 James Baxter the Horse
20 Shh!
21 The Suitor
22 The Party's Over, Isla de Señorita
23 One Last Job
24 Another Five More Short Graybles
25 Candy Street
26 Wizards Only, Fools
27 Jake Suit
28 Be More
29 Sky Witch
30 Frost & Fire
31 Too Old
32 Earth & Water
33 Time Sandwich
34 The Vault
35 Love Games
36 Dungeon Train
37 Box Prince
38 Red Starved
39 We Fixed a Truck
40 Play Date
41 The Pit
42 James
43 Root Beer Guy
44 Apple Wedding
45 Blade of Grass
46 Rattleballs
47 The Red Throne
48 Betty
49 Bad Timing
50 Lemonhope Part 1
51 Lemonhope Part 2
52 Billy's Bucket List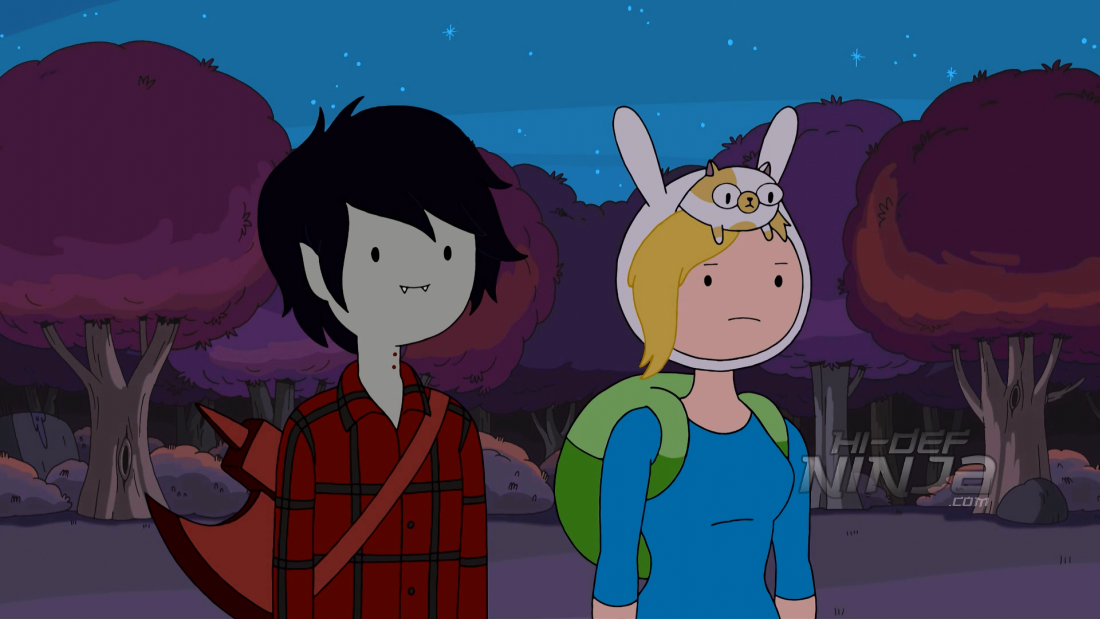 Disc Details
2 Blu-ray Discs
UltraViolet Copy of entire season
Edition Ratings
Rated TV-PG
Region Coding
Region Free
Video Resolution
1080p VC-1
Aspect ratio: 1.78:1
Audio Mixes
English: Dolby Digital 2.0
Subtitles
English SDH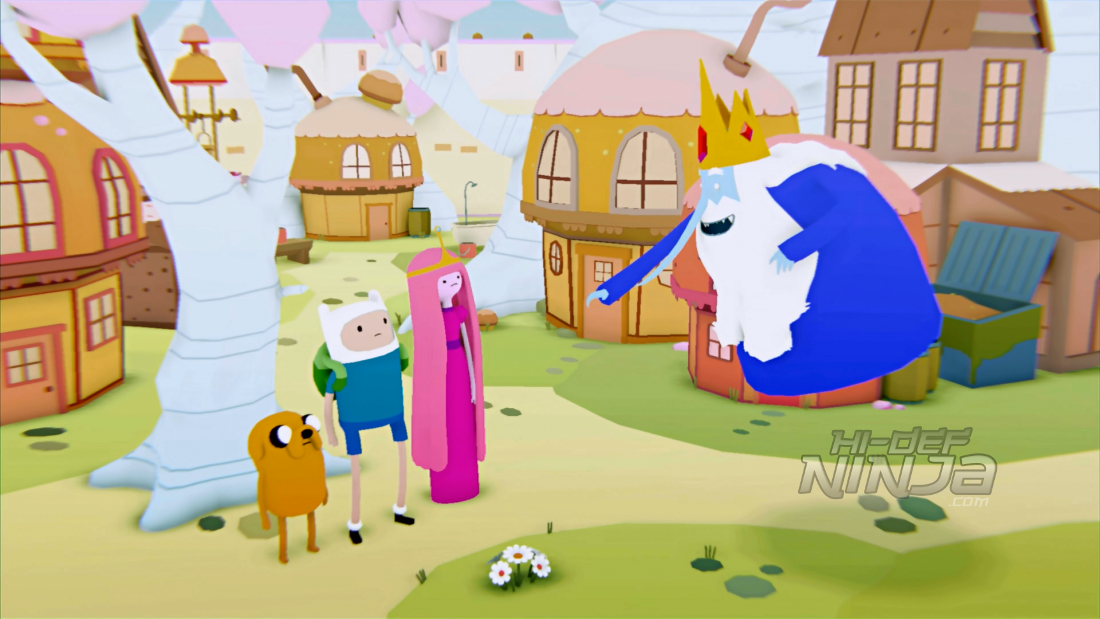 As I said earlier, Season 5 of ADVENTURE TIME has made me laugh as much, if not more, than the previous seasons.  The quests are crazier and there are characters new and old to make you laugh. The Blu-ray has great audio and video which is what I expect from Warner Bros. The slipcover included is of Jake and has the cut-out like the previous seasons. The art on the Blu-ray is different that what's on the slip-cover.  The featurette called Adventure Time Forever is definitely worth checking out.  I highly recommend this season on Blu-ray for sure.