Tony Stark: "Let's face it, this is not the worst thing you've caught me doing." ~ Marvel's IRON MAN
Grey Matter Art and Marvel Studios are at it again, this time with a poster from Marvel's IRON MAN by Gabz. Grzegorz Domaradzki, better known as Gabz, is an amazing artist and his version of the IRON MAN poster looks amazing. It captures all of the elements from the film including Obadiah Stane and Iron Monger. The poster will be available in 3 versions: a regular, a variant, and a gold-foil variant.
What Gabz had to say about the project:
"When growing up I was a huge comic book fan, reading everything comics related I could get my hands on (which, in Eastern Europe wasn't as easy as one might think). I used to copy my favourite artists and draw my own stories. Back in the day working for comic giant such as Marvel seemed like an impossible dream, so as soon as I heard the GMA guys are getting the license for Marvel films, I had a number of titles I wanted to tackle. I was thrilled and excited to work on Jon Favreau's: Iron Man, by far my favourite and best Marvel film (next to The Guardians of the Galaxy). I enjoy it greatly every time I see it. I wanted the composition to reflect the conflict between good and evil by dividing the canvas into two parts. Since I was always drawn towards villains in those type of movies I decided to build the composition around Obadiah's sinister headshot (one cannot really dislike The Dude). It wouldn't be a complete Iron Man poster without Tony Stark, Pepper Potts and Iron Man's classic pose. I hope the fans of the movie will appreciate it. I know for sure I had a blast doing it and I'm very happy with cleverly used foil this time around."
These posters will be released on Thursday, September 2nd on their Website between 1:00-2:00 PM EST.
Follow Grey Matter on Twitter to get a jump on the drop. Also, follow them on Facebook and Instagram, and sign up for their Website newsletter for all future news and information.
Artist: Gabz?Size: 24×36?
Regular Edition: 225/$50.00
Variant Edition: 175/$70.00
Gold Foil Variant Edition: 125/$100.00
?Printed by: D & L Screen Printing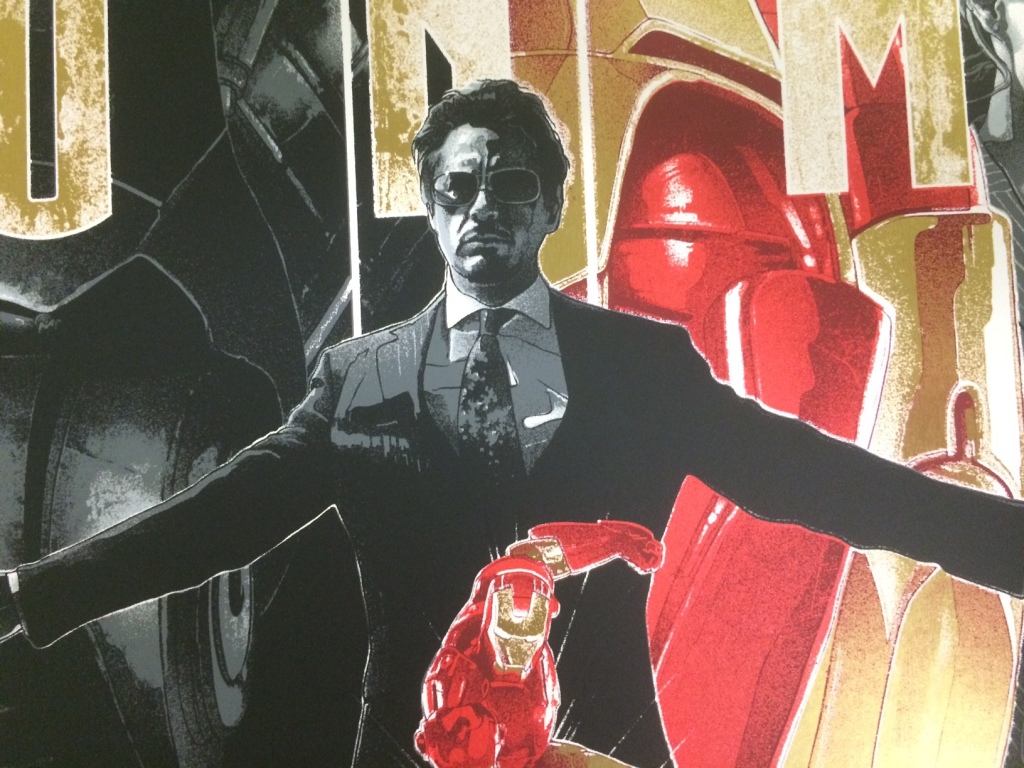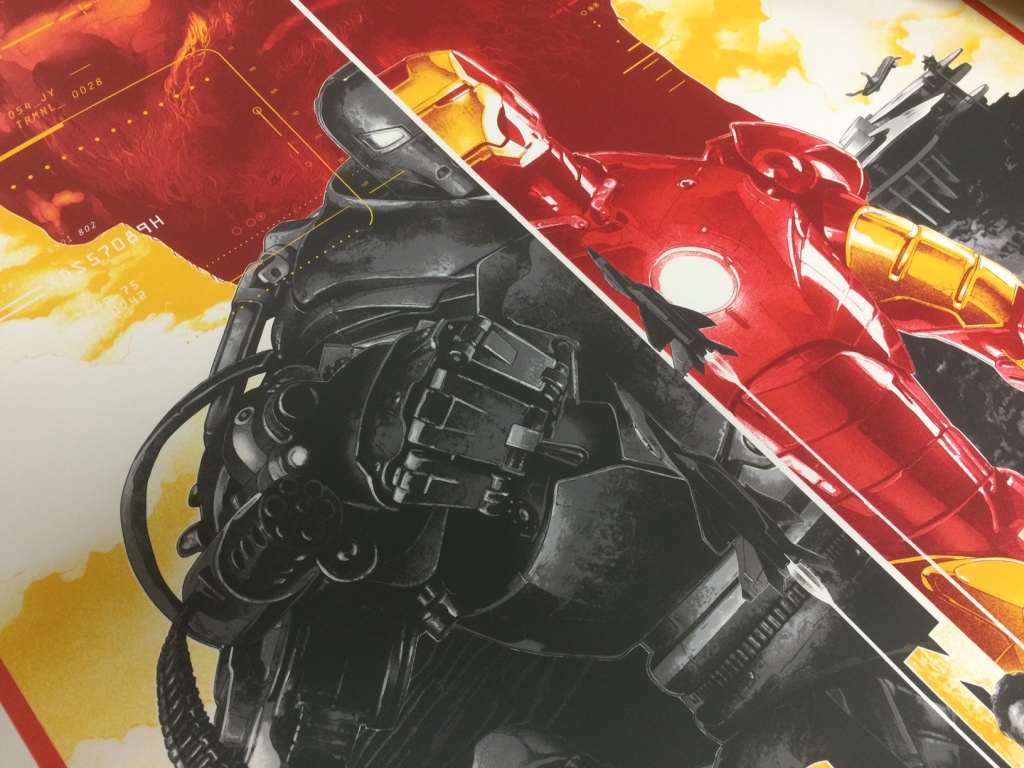 Here is the gold foil variant version: