Here is your chance to win a Blu-ray copy of THE BIG BANG THEORY: The Complete Eighth Season!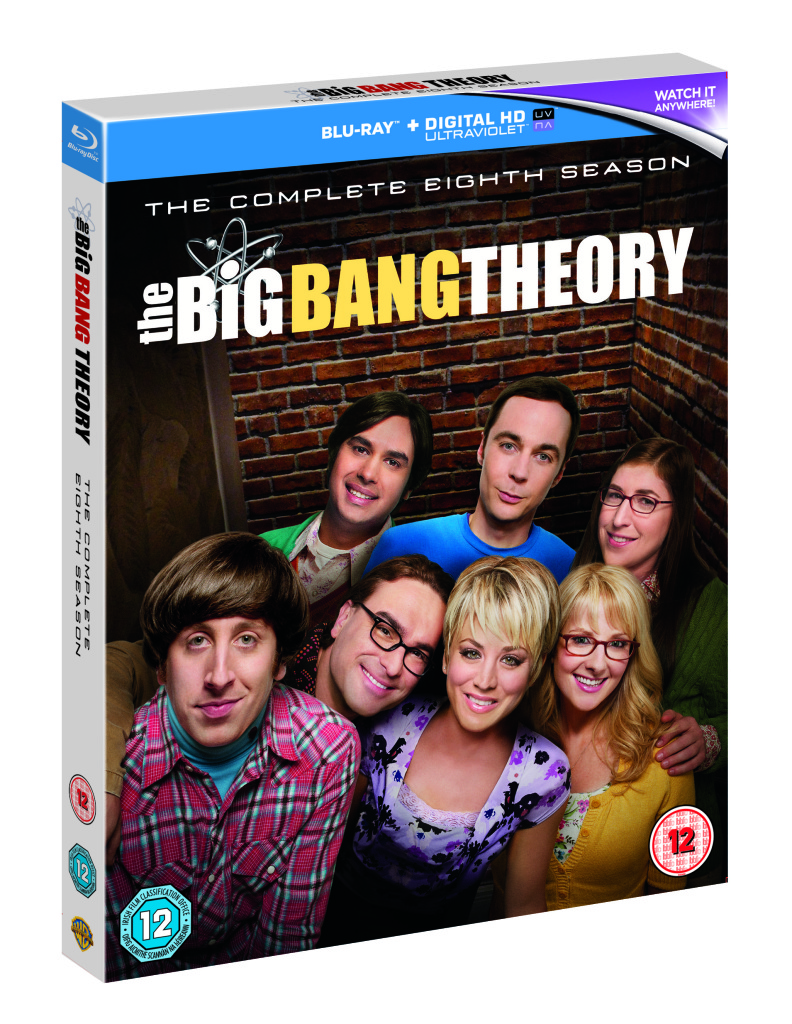 The Big Bang Theory — which has been renewed for two additional seasons — revolves around two genius roommates Leonard Hofstadter and Sheldon Cooper who, though still socially challenged, always produce hilarious results with their friends. After countless proposals, we find Leonard finally engaged to girl-across-the-hall Penny, and the possibilities for happiness seem endless…while the probability for laughs is a foregone conclusion. What's unknown is how this might impact the ironclad "Roommate Agreement" he's entered into with Sheldon. Add to this, Sheldon's uncomfortably close relationship with neurobiologist Amy Farrah Fowler; Raj's newfound ability to talk to and date women; and Howard and Bernadette's solution to an in-house caretaker (their friend Stuart) for the always outspoken Mrs. Wolowitz, and the worlds of science and sitcom are about to hilariously collide!

Special Features

Shooting Stars: BBT on BBT
2014 The Big Bang Theory Comic-Con Panel
Constellation Prize
Here's To You, Carol Ann Susi
It's A Quark…It's An Atom…It's the #BBTSuperfans!
Gag Reel

Episode List

The Locomotion Interruption
The Junior Professor Solution
The First Pitch Insufficiency
The Hook-Up Reverberation
The Focus Attenuation
The Expedition Approximation
The Misinterpretation Agitation
The Prom Equivalency
The Septum Deviation
The Champagne Reflection
The Clean Room Infiltration
The Space Probe Disintegration
The Anxiety Optimization
The Troll Manifestation
The Comic Book Store Regeneration
The Intimacy Acceleration
The Colonization Application
The Leftover Thermalization
The Skywalker Incursion
The Fortification Implementation
The Communication Deterioration
The Graduation Transmission
The Maternal Combustion
The Commitment Determination
To be in with a chance of winning, simply comment below with an answer to the following question:
Which of THE BIG BANG THEORY characters can you relate to the most and why?
The give-away is open to UK residents only and will close on 25/09/15 1800 GMT. Winner will be picked at random and emailed.
Thank you and good luck!