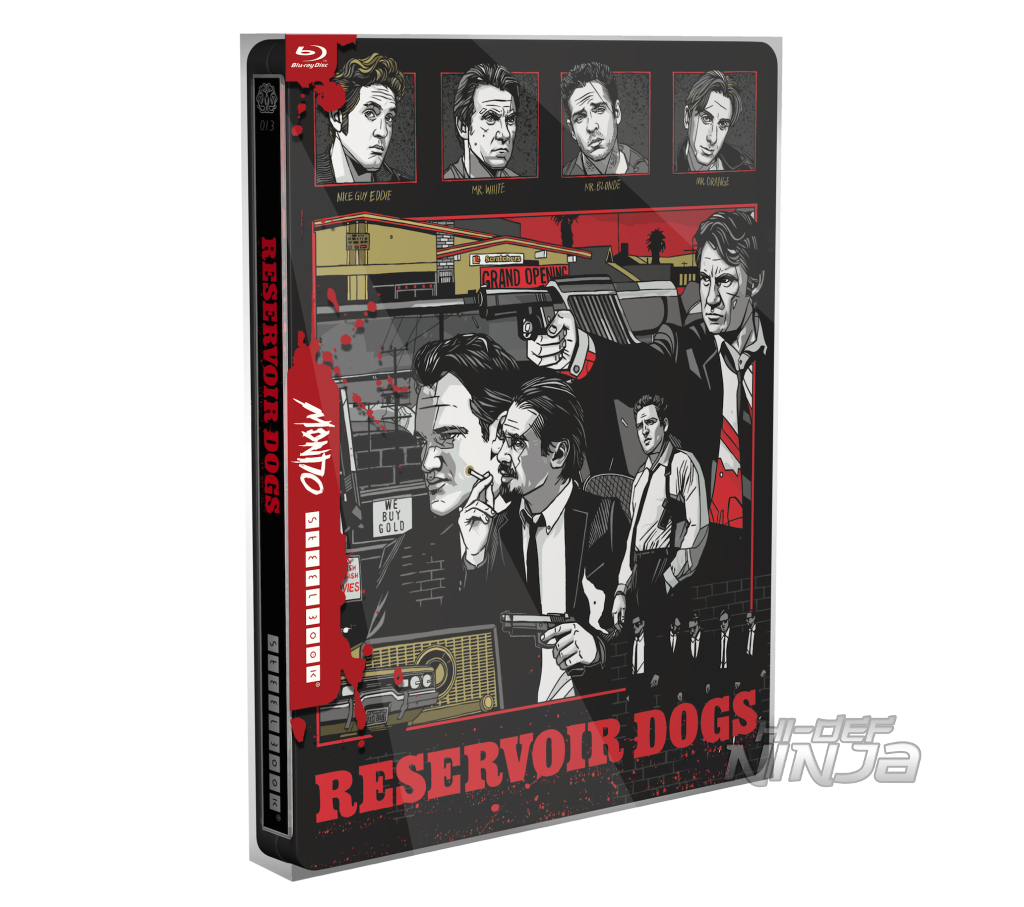 Loved by many, the film debut of Quentin Tarantino was in 1992 — which depicts the events before and after a botched diamond heist. The lead roles in the film are played by Harvey Keitel, Tim Roth, Steve Buscemi, Chris Penn, Lawrence Tierney, and Michael Madsen.
This Mondo X SteelBook features artwork from Tyler Stout and, as always, has the premium treatment that comes with all SteelBooks in this line.
RESERVOIR DOGS will be available on December 1, 2015 exclusively to Target in the USA and Zavvi in the United Kingdom.
You can catch up with USA Mondo releases you missed from Target here and RESERVOIR DOGS will be available to be ordered Sunday.
You should be able to order from Zavvi soon, at this location.
For those readers who are members of our forums but reside outside of the USA or would rather have collector grade inspections happen prior to shipping, please remember that you can join our group buys which are a great way to save over high prices of secondary retailers!
And finally, please remember that events continue at MondoCon through out the weekend and to check back for more exciting photos of Mondo x SteelBooks!