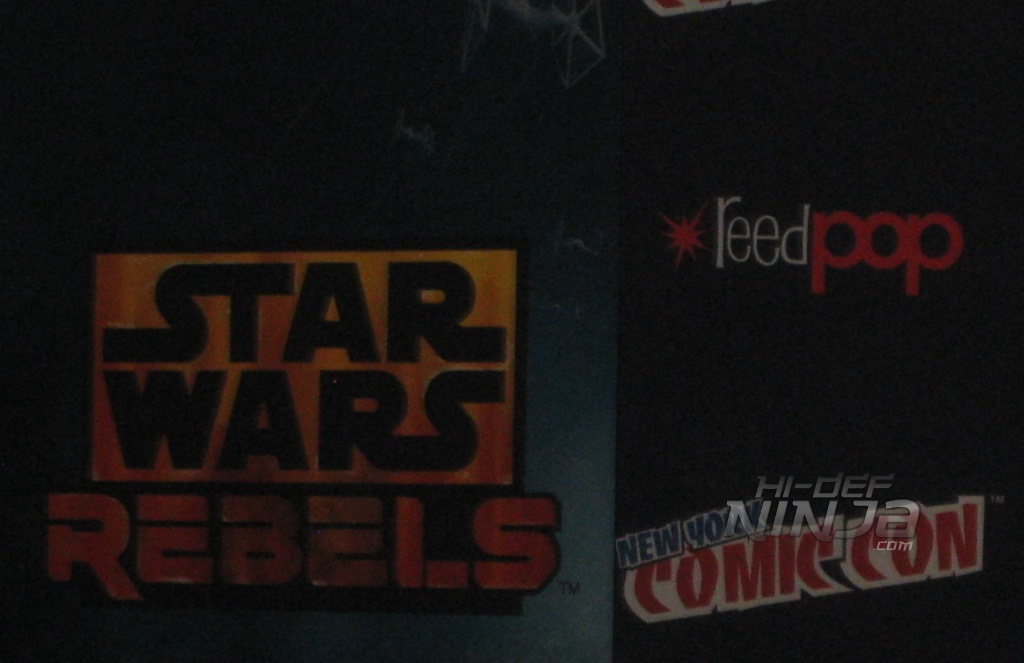 One of the highlight panels at New York Comic Con for me this year was the STAR WARS REBELS panel. Panelists included Dave Filoni (Executive Producer), Sarah Michelle Gellar ("Seventh Sister"), Taylor Gray ("Ezra Bridger"), and Ashley Eckstein ("Ahsoka Tano")
So what everyone wants to know: this year, there will be two high inquisitors including SMG's Seventh Sister who she describes as "a thinking villain; she doesn't want to kill you, she wants to toy with you and with her get up, she will!" After the death of the high inquisitor at the end of the first season, there is a scrambling to take the reigns.
During the press conference and a bit in the panel, SMG did touch on the different female characters that girls now have to look up to and that the universe is expanding.
A side note: all inquisitors share the same style lightsaber.
Also returning this season will be Ashley Eckstein's Ahsoka Tano who is a mentor to Ezra, but not being in the Jedi order is described this season as a neutral influence. Though the photos show her with green dual lightsabers, there were snippets with her lightsabers emitting a white color even though she is still a good aligned character. Another topic discussed was the evolution of turning her character from a child to an adult and just the physical changes in creating the character.
I did get to ask Dave Filoni during the press conference about keeping the show, even the soundtrack, to have that original trilogy feel, to which he mentioned having worked on THE CLONE WARS for a while, meeting with George Lucas, and having a strong team.
STAR WARS REBELS comes back on air October 14, 2015.