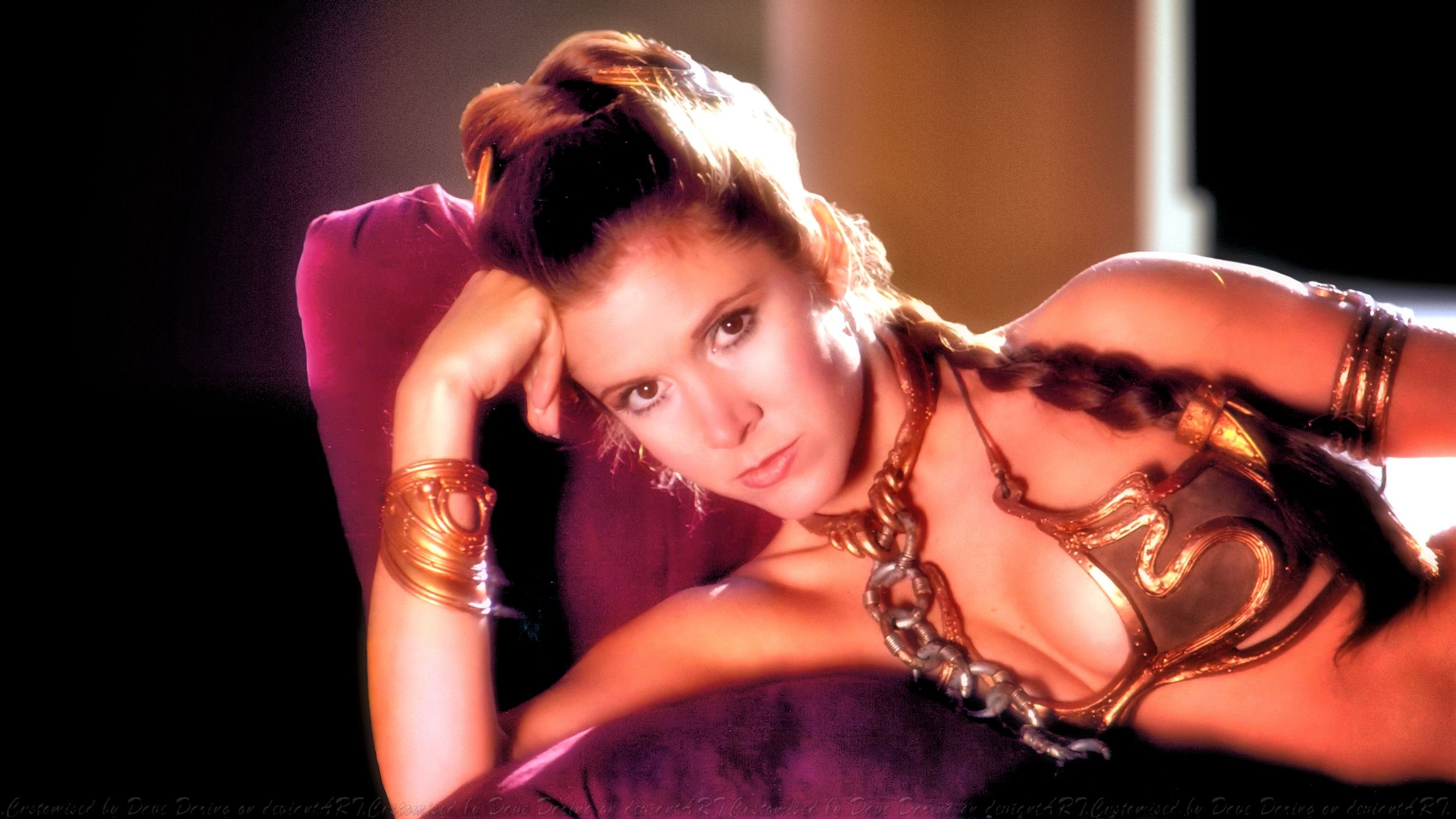 I'm not very big on putting rumors out there, but this is some information that I couldn't just sit on. There is a rumor floating around that Disney wants to stop all distribution of anything depicting one of the most recognizable costumes in the STAR WARS franchise: the Slave Leia look. The iconic golden metal bikini from STAR WARS EPISODE VI: RETURN OF THE JEDI that Carrie Fisher's character Princess Leia was made to wear by Jabba the Hut is the look in question. J. Scott Campbell had this to say on Facebook:
Daisy Ridley won't have to fight against anything. Disney is already well on it's way to wiping out the "slave" outfit from any future products period. You will NOT see and future merchandising featuring the slave outfit ever again. Trust me […] I've heard it from two sources. We can't even draw Leia in a sexy pose at Marvel, let alone in that outfit! We also had a 3-D [Slave Leia] statue killed at a major manufacturer because there will no longer be any [Slave Leia] merchandise.
This was Campbell saying how Disney is not wanting to continue with the look. I'm thinking that this has to do with either the name or the look not being "family friendly". What do you think about this news?