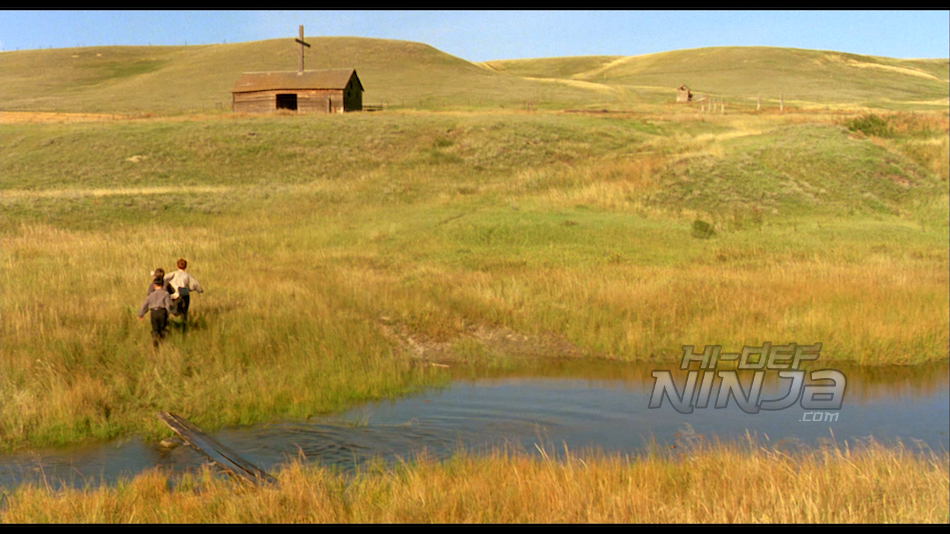 In rural Idaho during the early 1950s, there is a kid named Seth Dove and he has a very active imagination.  With not much to do, they are a bunch of little troublemakers.  They blow-up frogs, vandalize, and torture an English woman named Dolphin Blue.  She is a widower and, for the most part, keeps to herself.  Seth is both afraid and intrigued by her because he thinks she is something sinister.
In Philip Ridley's THE REFLECTING SKIN, the world is recovering after WWII.  Every character in the film is a bit odd.  You can easily tell that religion plays a big part with the area/town that the movie is set in with the neighbor talking about the wicked dreams he has. He talks about them like he deserves to be punished for his thoughts.  Also, Seth's mom gives off a feeling about her that she lives her life by the book but in an old religion type of way.  That is one thing that makes this movie feel a little more realistic.  I will say that Lindsay Duncan does an excellent job with her acting.  Her internal pain feels very real.  She was arguably the best part about the film because her story was interesting.
Cast
Jeremy Cooper as Seth Dove
Viggo Mortensen as Cameron Dove
Lindsay Duncan as Dolphin Blue
Sheila Moore as Ruth Dove
Duncan Fraser as Luke Dove
David Longworth as Joshua
Robert Koons as Sheriff Ticker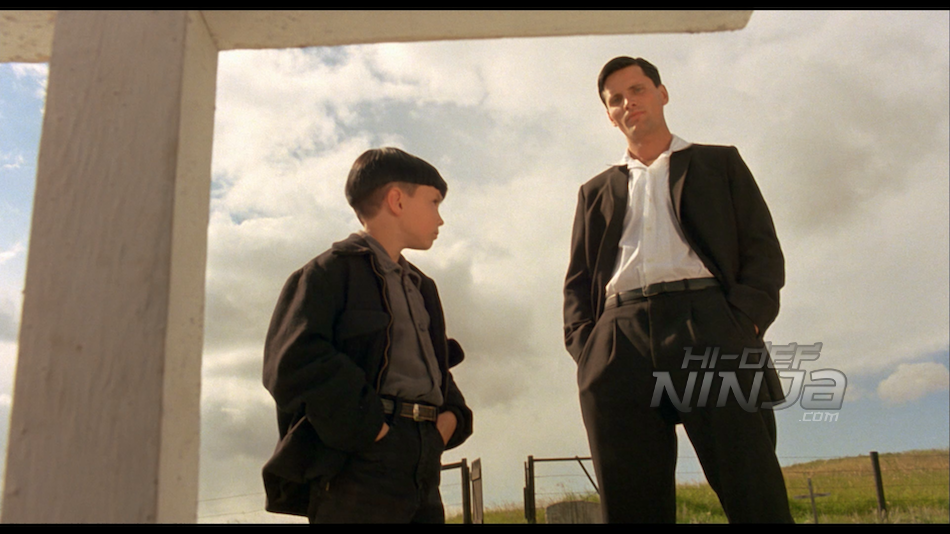 The video transfer for the film is a 1080p AVC that is a little insistent at times.  The detailing and contrasting can go from incredibly sharp to very soft. At other times, there is strong EE that creates a halo effect on the images.  The landscapes and wide shots do capture the beauty in the scenery but it would seem like the director desired a movie with less color.  The skin tones have a warm, natural look to them and stand out against the neutral background or darker-colored clothing.  Along with the EE I mentioned, there are small spots of back crush but never enough to take away from the movie.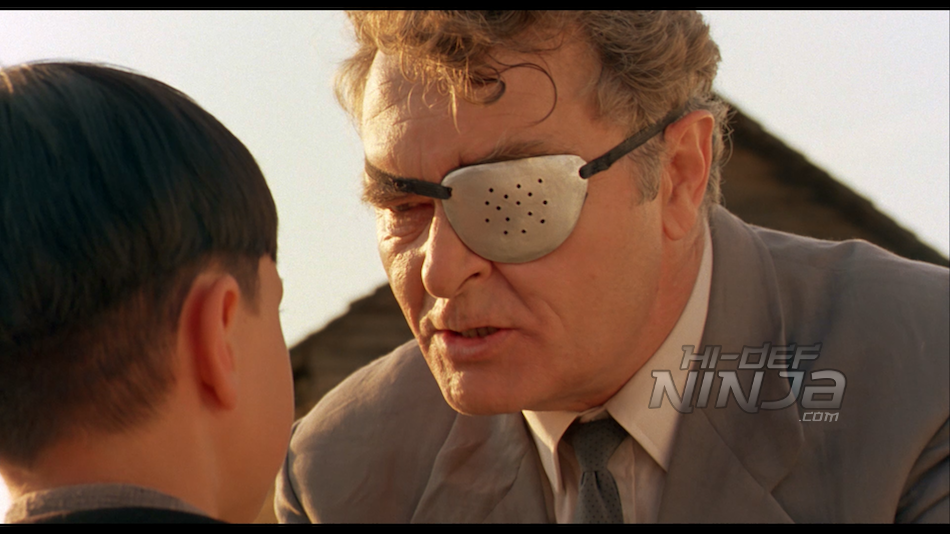 The LPCM stereo 2.0 mix does its job with this movie.  There are only a few times when surround sound might have been helpful but the film is dialogue centric. The being said, the score is what stands out here.  It is powerful with enough reserve to not overpower that sound effect/actors one that it might accompany.  To understand how well the music is written, there is a bonus feature with the isolated score.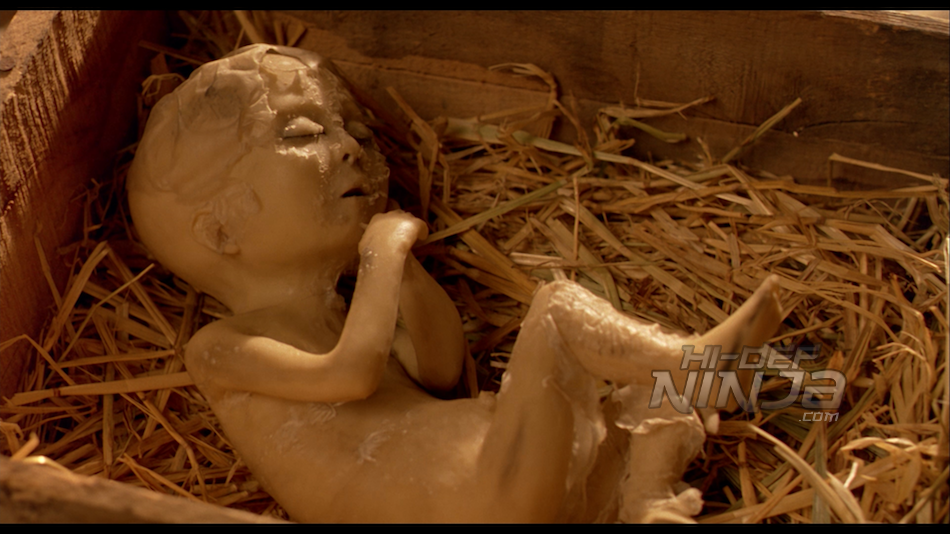 Bonus Features:
-Angels and Atom Bombs – The Making of THE REFLECTING SKIN: This 43-minute featurette about Phillip Ridley and how he brought the film together. It also covers everything from the setting, the characters, actors and choosing each shot.

-Dreaming Darkly: This featurette is also with Phillip Ridley and how he bring the same approach to his films. He jokingly calls the movies his trilogy.
Short Films:
VISITING MR. BEAK (1987) and THE UNIVERSE OF DERMOT FINN (1988)
Galeries:
Still Gallery
Poster and video gallery

-Trailers
theatrical
re-release
also from Soda Pictures
-Audio Commentary with Phillip Ridley
-Isolated score track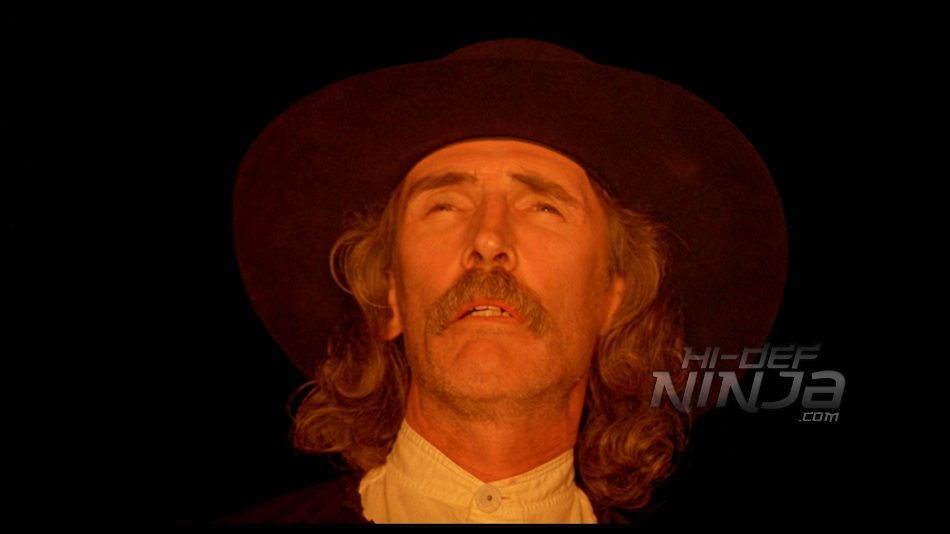 Disc Details
Single Blu-ray Disc
Running Time
95 min
Edition Ratings
Not Rated
Region Coding
Region B
Video Resolution
1080p AVC MPEG-4
Audio Mixes
LPCM stereo 2.0
Isolated score

Subtitles
English SDH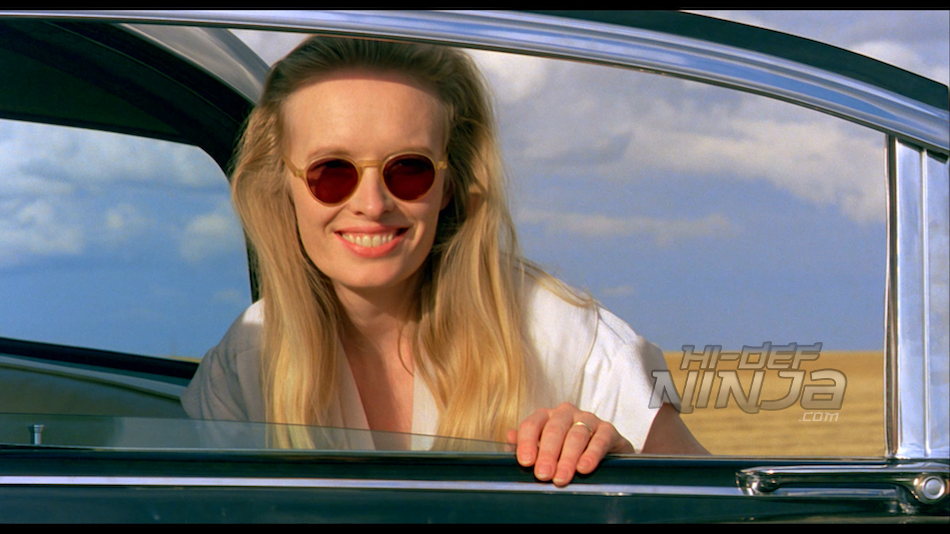 THE REFLECTING SKIN is maybe one of the oddest films I've seen in a long time.  It was a bit tough to get into with the scenes not seeming very connected.  It felt like there were a bunch of small stories or events that were stitched together to make a feature film.  As for the Blu-ray itself, the video was erratic with clean images and quickly going fuzzy.  The audio mix was done nicely and went well with the score.  Overall, this is a movie I would say check out before you go and buy it.