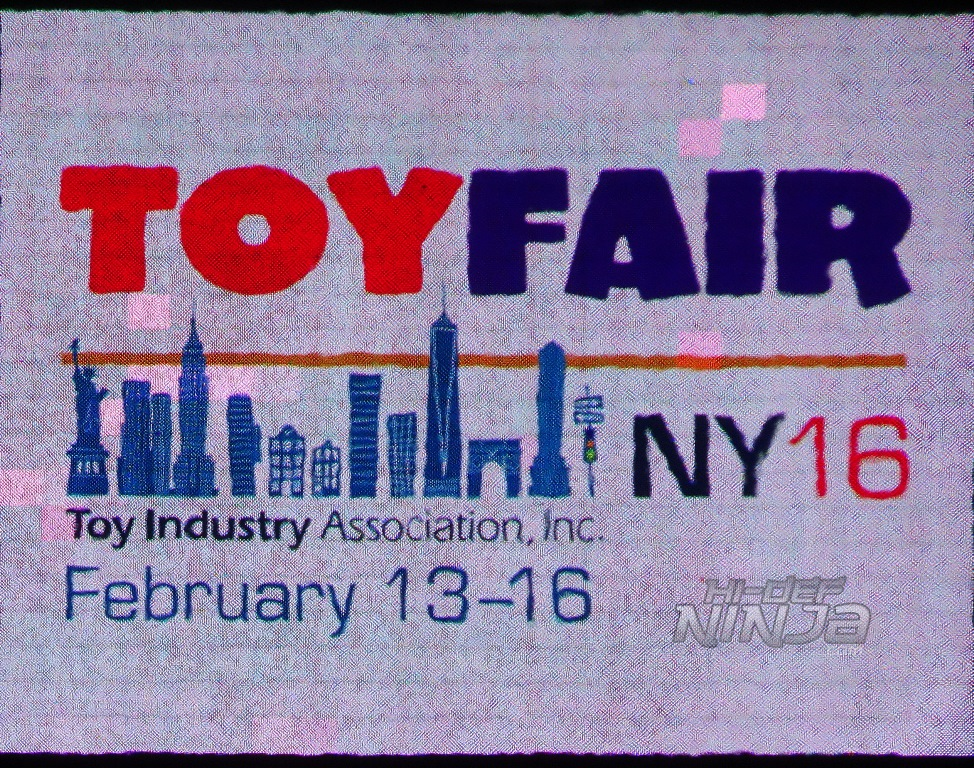 So this is just a mixed bag of stuff that I found cool when I was walking the show floor and since I am here writing this article and since I sacrificed the safety of my pinkie toes, by heck, you will check this cool stuff out.
Throw your money at all these people.
I even promise a surprise at the end.
iello
The makers of King of Tokyo and King of New York — where you play as a monster trying to take over a city while vying against other monsters trying to take over the same city — have a new really cool new game called Welcome to the Dungeon where you are trying to defeat monsters in a dungeon!
Metal Earth
Build mini metal model kits from many different properties including Transformers, Marvel, Star Wars, and more.
Gaya Entertainment
Some nice props, figures, and masks based on franchises including Darksiders 2, Hitman, and DOTA 2.
ThinkGeek
Always bringing you the best geeky gifts!
Some absolutely sick Teenage Mutant Ninja Turtles Figures! Cowabunga dude!
Get your subscriptions in!
Underground Toys
For all your Star Wars plates, lightsaber bbq tongs needs, and much, much more.
Official licensed, finely crafted treasures.
mllNY's most unique pick – PinBox 3000 – http://cardboardteckinstantute.bigcartel.com/
Create your own freaking cardboard pinball machine! It comes as a plain cardboard pinball machine and you customize it. Only $49.95!
Spin Master, who with the release of the Force Awakens, had their legendary Yoda that trains you to become a Jedi with dynamic motorized body movement, voice recognition, 115 phrases, and three distinct modes. Their Air Hogs X-Wing and Millennium Falcon also continue to slay it with a few new releases.
If you're a bitter Trekkie, be bitter no more: you can now fly around with the Air Hogs USS Enterprise. If you have both an Enterprise and a Falcon, you may finally be able to settle the score of the fastest ship in the galaxy. Though really, will anything beat a ship that's made the kessel run in under 14 – I mean 12 – parsecs? Never!
But you can still enjoy your very snazzy USS Entereprise!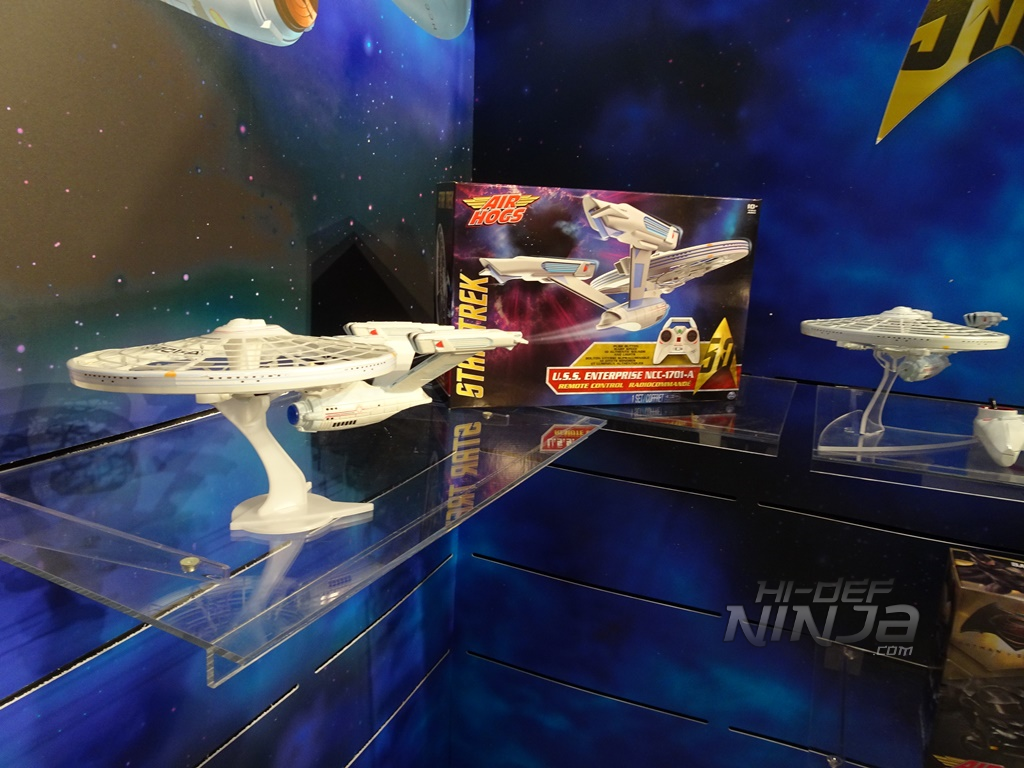 Another Air Hogs release: a remote control Batmobile from Batman v Superman. I mean really, Superman needs to get a car or something because Batman is just slaying him in the products market. He may be able to fly, but the Joker will never ask where Superman gets those wonderful toys.
I did try to take a picture of Wonder Woman's invisible ship, but just could not get it in focus!?!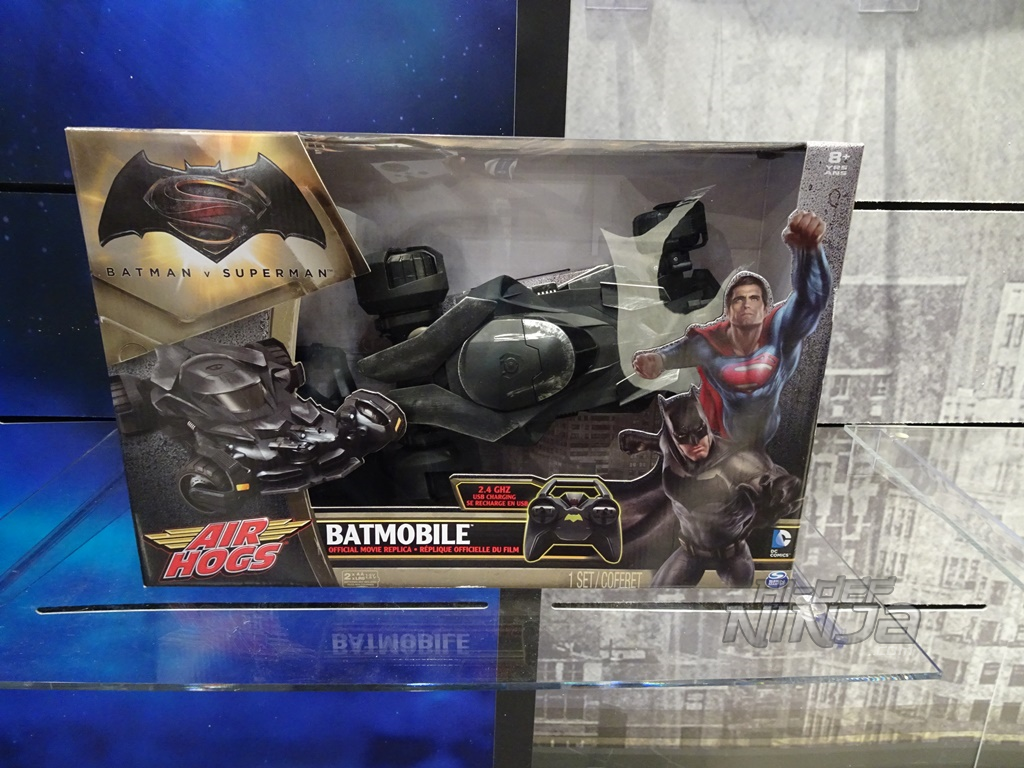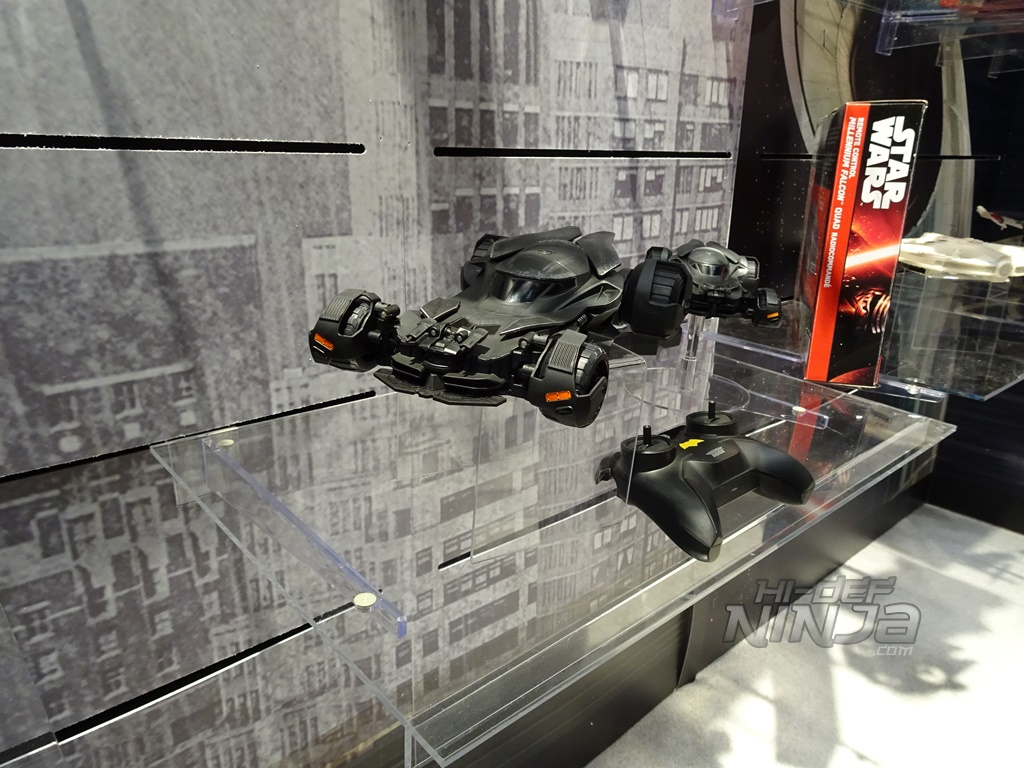 And finally the droid everyone was looking for at the Toy Fair: a 19" life-sized remote controlled BB-8, releasing in the fall. What's more, the BB-8 comes with voice activation recognizing simple commands and even giving responses. BB-8 even includes a function that allows it to follow you.
The only question is what happens when two BB-8's meet at a convention. Is it like crossing the streams?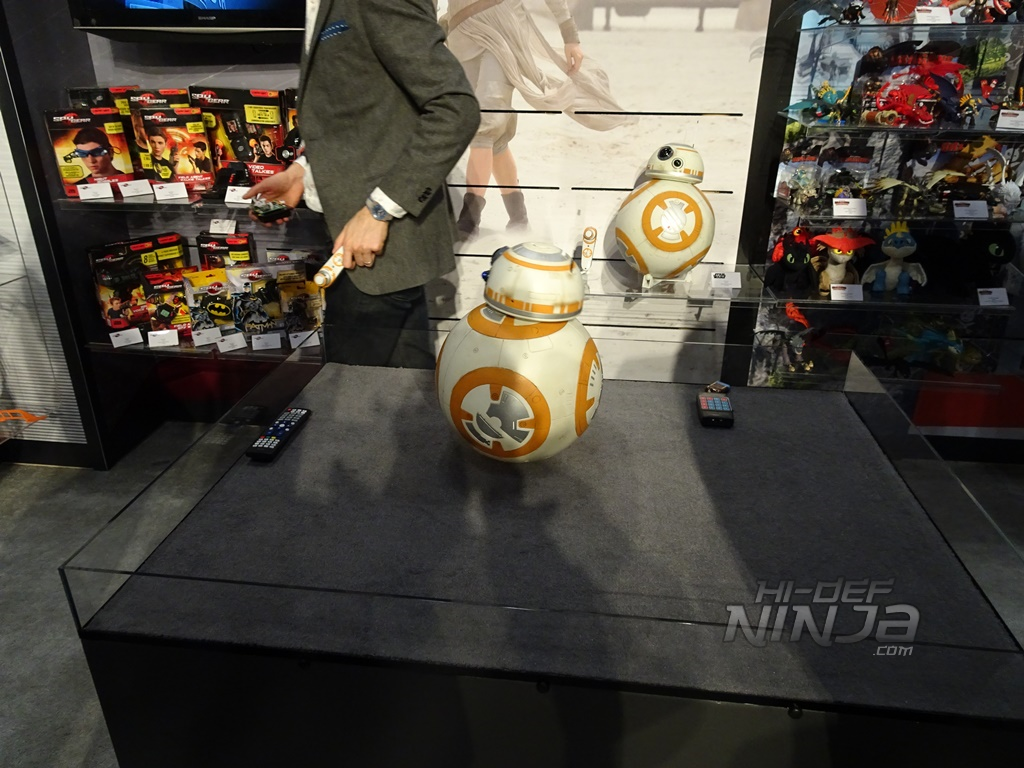 Oh, and if that was not amazeballs enough, here's a photo of me at Spin Master's booth with the Teletubbies!