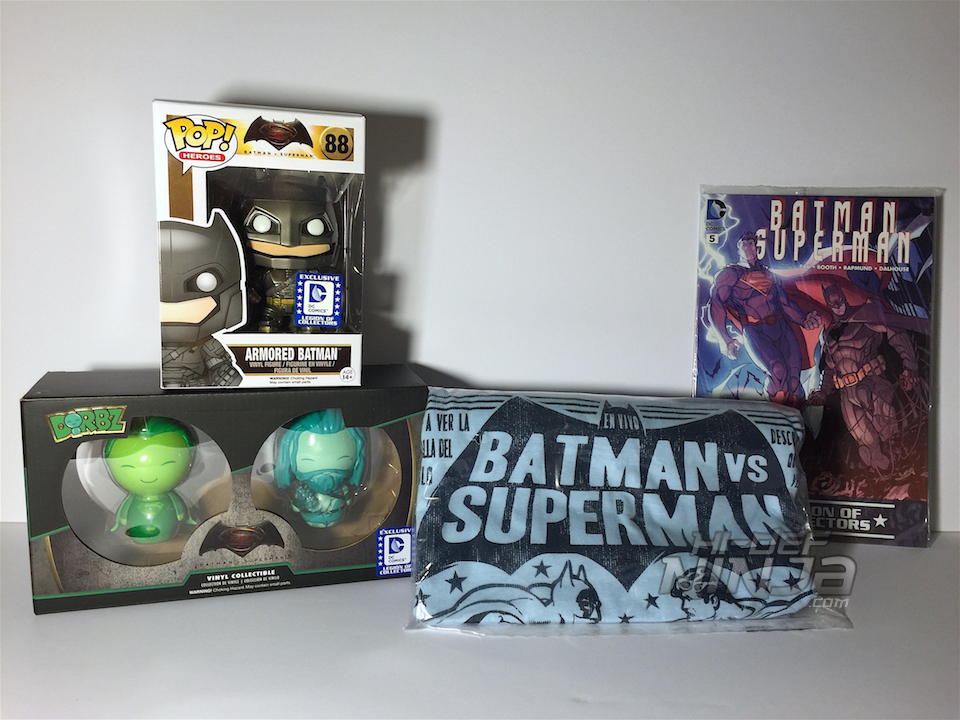 Funko and DC Comics have released their new subscription box: DC Legion of Collectors. It is a bi-monthly subscription box (or pay for the year) with guaranteed exclusive Funko items such as comics, t-shirts, vinyl collectibles, pins, and patches. This release has the themed box plus a Wonder Woman patch and a Superman pin.
The theme for the debut box is BATMAN V SUPERMAN: DAWN OF JUSTICE. It is loaded with cool items that follow the theme well. First off, there is the exclusive Armored Batman Funko POP! figure. He has an incredible amount of detail and has a high-gloss finish with gold trim. This is the ONLY place that you can get him, so he is highly sought after for the completionist collectors of the film's figures.
The next exclusive item (or really "items") is the Green Kryptonite Superman and the Blue-Underwater Aquaman Dorbz figures in their combined 2-pack. They are also very detailed and not poorly made at all.
There is also a themed t-shirt that is like a boxing poster that has Batman vs. Superman. It's in Spanish which just ups the level of cool in my book.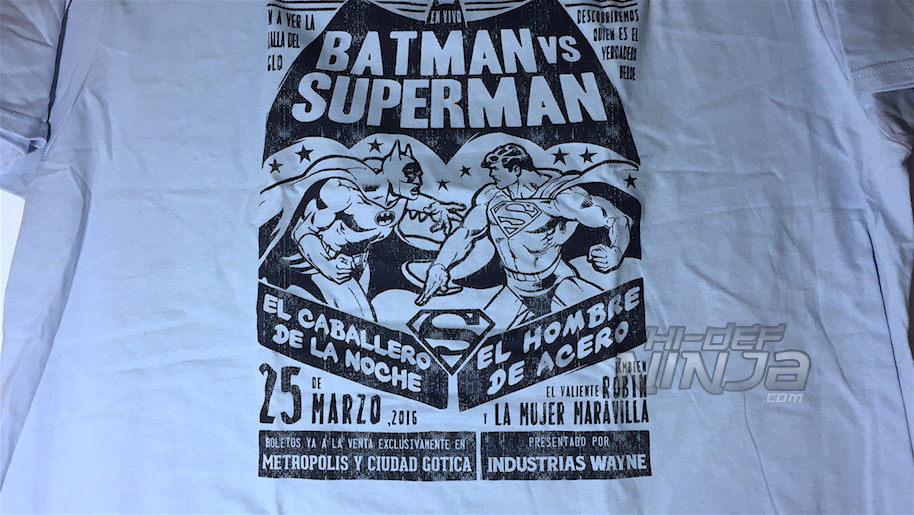 Lastly, the comic book has a variant cover that looks awesome. It is a copy of Batman/Superman #5 by Pak, Booth, Raymond, and Dalhouse.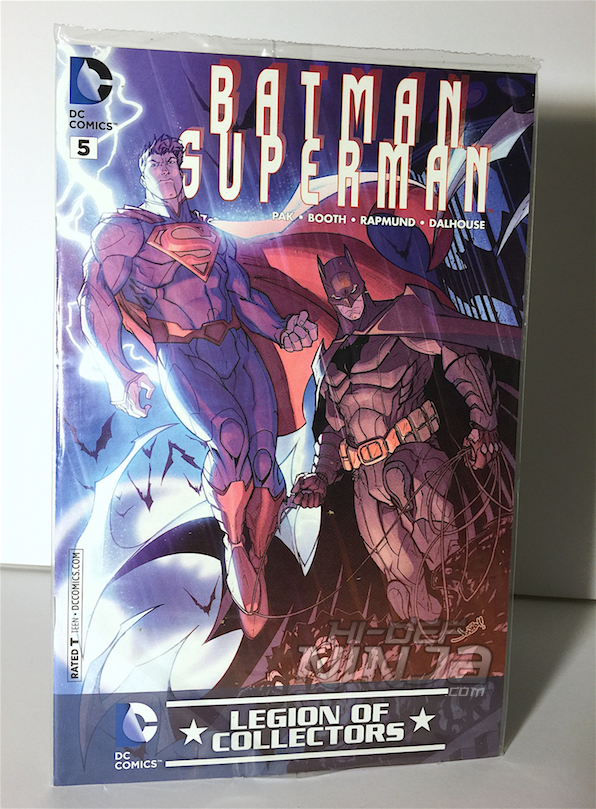 I highly recommend signing up for this subscription. There is the "Vigilante Membership for $150 USD + shipping & handling and taxes for 12 months. The other membership is called the "Sidekick Membership" for $25 USD monthly + shipping & handling and taxes.
Altogether, I say that this is a strong start for the Legion of Collectors and I'm excited to see what Funko has in store for us next.
Be sure to check out the unboxing video below and let us know if you have any comments or questions!