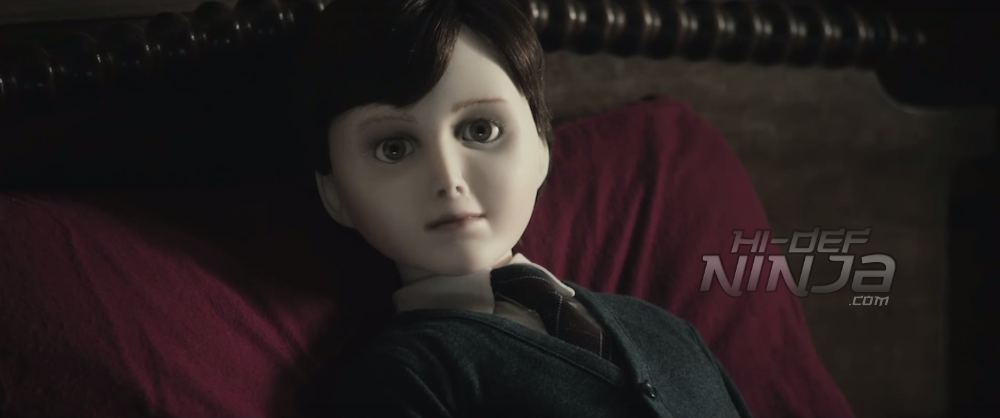 If you've seen the trailer for new horror film THE BOY, you will most likely be accused of thinking along the same lines as me. I thought it looked so ridiculous that it would be hilariously funny, and I honestly wondered what the writers were thinking — I mean, a grown woman babysitting what is very clearly a doll? Really? Yes, it would appear so. As always, I gave it the benefit of the doubt and headed to the cinema to see if first impressions would prove me wrong, and prove me wrong they did! THE BOY turned out to be the best horror film I've seen so far this year, and it's one I'm still thinking about more than a week after my first viewing.
THE BOY tells the story of Greta, an American woman escaping a chequered past as she flees to England to take on a nanny job at a pseudo stately home. There she meets the elderly Heelshire family and their young son Brahms, who just so happens to be a very well-behaved porcelain doll. After the real Brahms's death some years earlier, this current doll incarnation is treated as a real boy by his parents, much to Greta's amusement. What follows is an unusual chain of events that culminates in an eerie, eye-opening final act — an act that I can't easily discuss without divulging spoilers. All I can say is go into this film as blind as possible — don't read too much, don't expect the unexpected; just let Brahms's intriguing story unfold. You'll be very glad you did!

Despite a relatively slow start, THE BOY is a creepy, clever addition to the now over-saturated horror genre. A couple of scenes are genuinely chilling, which, by today's standards, is a seemingly rare occurrence when it comes to horror films. It also boasts an ingenious plot twist or two that I certainly never guessed, as well as a strong young cast and plenty of opportunity for a sequel.
Lauren Cohan of The Walking Dead fame does a great job portraying Greta, effortlessly making her troubled past seem believable and her vulnerability to her new surroundings as realistic as can be expected. Rupert Evans as British grocery boy Malcolm also offers a solid performance, and the two of them work well together. More often than not, these low-budget horror flicks are marred by weak dialogue and below par acting, but that's not the case with THE BOY. Director William Brent Bell (The Devil Inside) makes sure unnerving scenes are handled as horrifyingly as possible, employing lots of unexplained bangs, voyeuristic sweeping shots, and spine-chilling scenarios that require delving into darkness. The whole film works exceptionally well, and screenwriter Stacey Menear has done a brilliant job of creating a horror film that really does possess the ability to surprise its audience.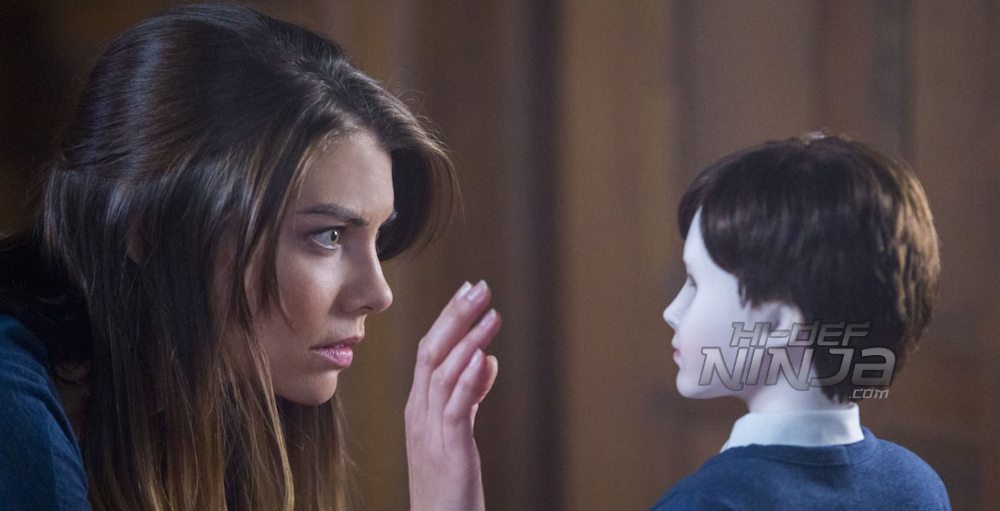 Now that the Paranormal Activity series of films has supposedly come to an end, there's room for a new franchise in the market, and THE BOY is a story I'd love to see explored further. It's the most enjoyable foray into the world of horror I've had for a while, and I'm already chomping at the bit to own it on Blu-ray. It won't be to everyone's taste, of course, but if you're a fan of things that go bump in the night. then it's definitely worth your time. Just don't take you eyes off Brahms – you never do know where he might be hiding…
– JENNY DAVIES