Everyone's favorite summer competition is about to return – and everyone wants to know what new obstacles await the ninjas of American Ninja Warrior.
Well LEGO® has the scoop. Below, in brick form, is one of American Ninja Warrior's never-before-seen obstacles: the Big Wheel.
Watch as American Ninja Warrior favorites and Jay from the NINJAGO™ series take on the Big Wheel. Will Master Wu's teachings be enough to overcome it? Join American Ninja Warrior hosts Matt Iseman and Akbar Gbajabiamila as Jay, Wolfpack member Meagan Martin, Kevin Bull, and the "Cowboy Ninja" Lance Pekus as they are put to the ultimate test of strength and agility in this American Ninja Warrior short.
AND so that you don't have to stop the video multiple times to see all the elements of the obstacle course, here are a few still images from the video: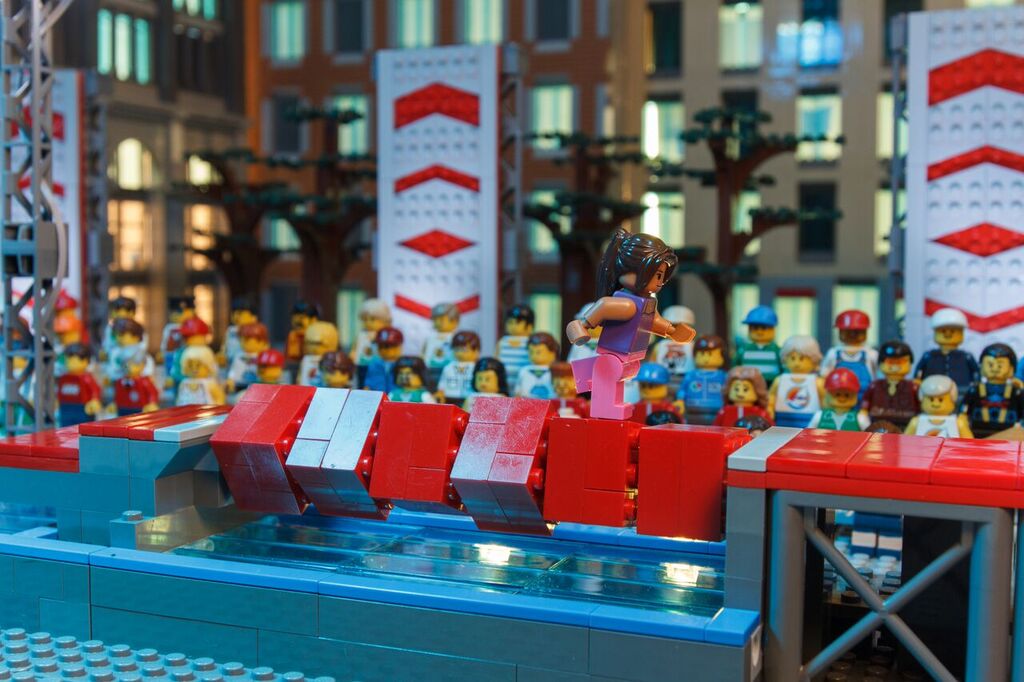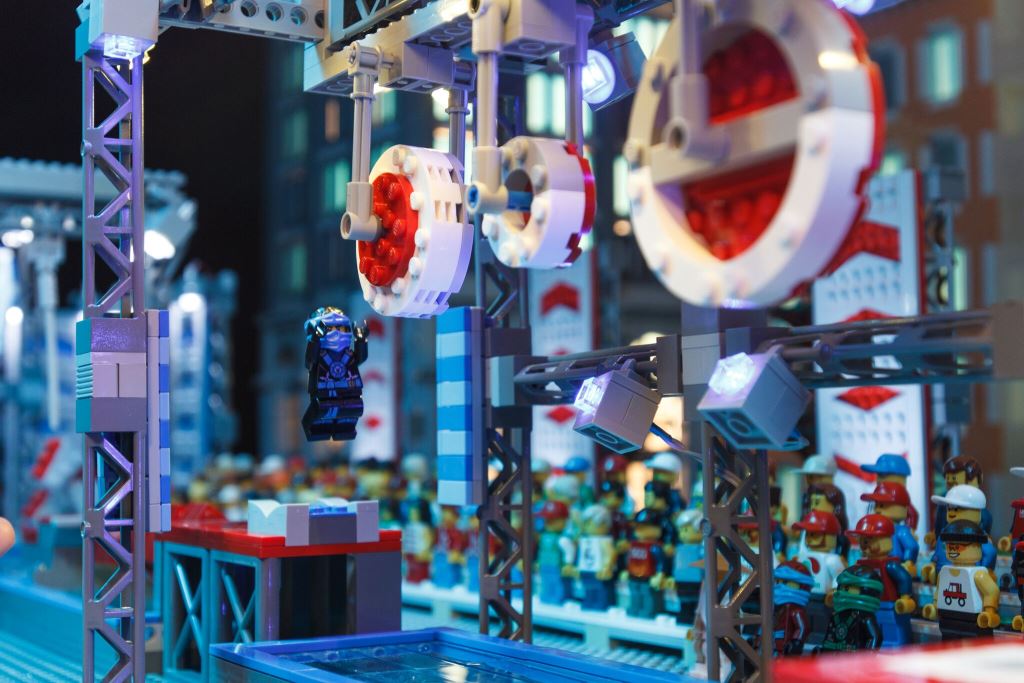 This is the first of four videos to be unveiled throughout the season as part of their #LEGOANW series the second video can be found here and the third video can be found here.
American Ninja Warrior premiers Wednesday June 1 and airs Wednesdays at 8 on NBC.
Be sure to check out all the fun sets from the NINJAGO™ line on our forum and at their official site here, and be sure to tag #AmericanNinjaWarrior and #LEGONINJAGO when on social media.
A full-length feature film based on the LEGO® NINJAGO™ series is scheduled to release next September.