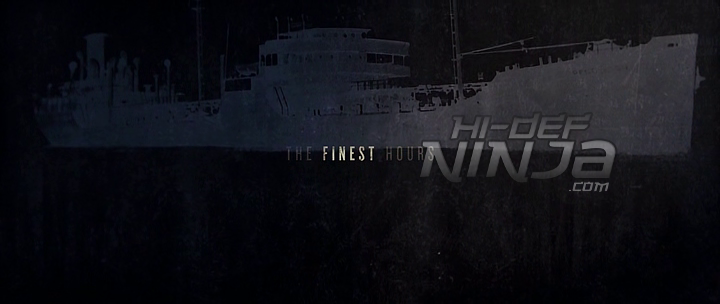 THE FINEST HOURS sounds terrific and looks good, but its old-school story is lost at sea.
Review by Matt Cummings
For all that Disney does to deliver impressive animation, one would be a fool to ignore their 'based-on-a-true-story' movies. Over the past several years, we've been treated to some real gems, including REMEMBER THE TITANS and (my favorite) McFARLAND, USA. The same can partially be said about their newest, THE FINEST HOURS. Its arrival onto home video looks good and sounds great, but disappoints with its lack of supplements and a decidedly 50's (and perhaps outdated) old-school sheen.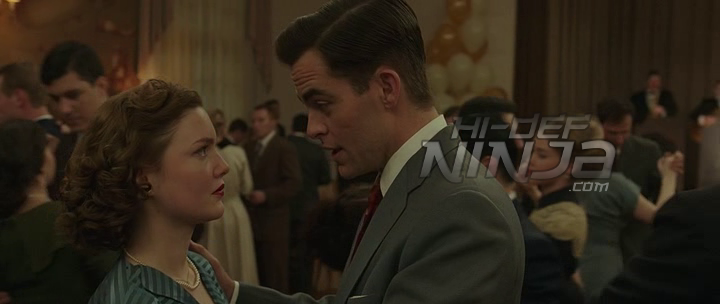 Based on the book of the same name, THE FINEST HOURS focuses on a team of Massachusetts Coast Guards led by soft-spoken Bernie Webber (Chris Pine) who venture out in rough waters to save the crew aboard one of two partially-destroyed oil tankers. Initially, Bernie's only focus includes helping fishermen tie up their boats and his future with fiancée Miriam (Holliday Grainger). But the pain of a previous failed rescue haunts him, and has taken a toll on his town of Chatham. When word gets out that another ship has been lost at sea, Bernie is ordered by his newbie commanding officer (Eric Bana) to rescue anyone he can, even though conditions are nearing hurricane levels. Meanwhile on the torn-in-two Pendleton, its engineer (Casey Affleck) struggles to keep vessel afloat, while Bernie and his small team face high waves and frigid temperatures as they attempt a daring rescue.
THE FINEST HOURS isn't awful by any means. Its smart, feel-good story is well-cast, and the action probably mesmerized on the big screen; but unlike others in the stock, Disney's submission is slow to start and the three leads aren't together for much of the film. The underused Bana (where have we heard that before with him?) feels squeezed in here, and we only really get to know our trio in purely surface-level ways. Director Craig Gillespe does his best to wrap us in 1950's warmth and then smash us with frigid winds and high waves. He also imagines some fairly impressive scenes of the Pendleton, particularly when it both breaks apart and as the Coast Guard comes to its aid. Production design is solid, and Composer Carter Burwell's score is tender when it needs to be and just big enough when the rescue takes hold. But something's missing.
Audiences too agreed something was off during its theatrical run, which took home a measly $28m domestically. This wasn't a small production like McFARLAND ($17m) or TITANS ($30m): at $80m, it was supposed to be a big, epic rescue film and should have netted the company far more attention. Typically, it's hard to stitch three separate plot lines, especially when so little time is spent developing them once they meet. But the pieces are there: Grainger is gorgeous and the camera loves her throughout, Affleck is solid as the quiet engineer, and Pine is excellent. Bernie is a very different role than the confident James Kirk, and Pine proves that he can lend warmth and fear to the role, especially as he sets out to rescue the Pendleton. Although I never read the book, I'm not sure if these three ever met, but their individual performances would have been improved had the writing team of Scott Silver and Paul Tamasy had incorporated more dialogue once Pine and Affleck meet. That could have changed the terms of the movie's accuracy, but based on its caveat, it sounds like edges were already smoothed over. I also really liked the chemistry between Pine and Grainger and hope to see them soon in another vehicle. The book probably reads very well in telling three separate stories, but in terms of working on the big screen, HOURS just doesn't make the emotional impact that the team probably wanted.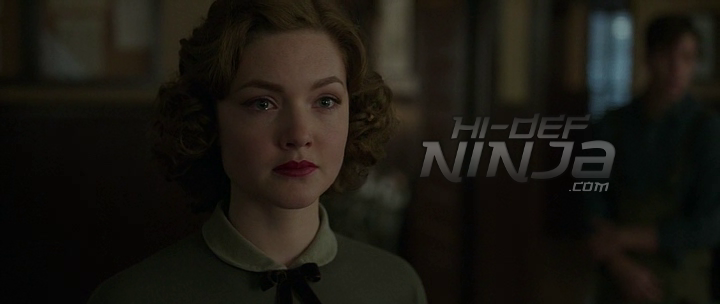 Disney's home release of THE FINEST HOURS arrives as a solid but unimpressive AVC MPEG-4 print. The real problem arrives out at sea, which is a little too dark to see much. Granted, most of this is shot at night, but it's hard to pick up details like clothing when water is crashing everywhere. We do get very good shadows in those open-water scenes, while black nearly reflects that of outer space. Individual rain drops are easily seen, and the waves look both treacherous and menacing. When the action turns to what's happening along the shoreline, smaller details begin to emerge. Shadows here too are good, descending into multiple shades in places like under tables and as transitions from Gillespie's lighting. We see individual strands of Gainger's red hair, and the color of her brown fur coat is warm and inviting. Bana's uniform features small details, while the snow on the 50's era vehicles looks like authentic. I'd also applaud the filmic quality of the digital print, as the transfer does a good job of showing (in parts) the scale of the sea and its effect on the tiny Coast Guard boat. But just like the film, the effect is solid but largely unimpressive on my Plasma.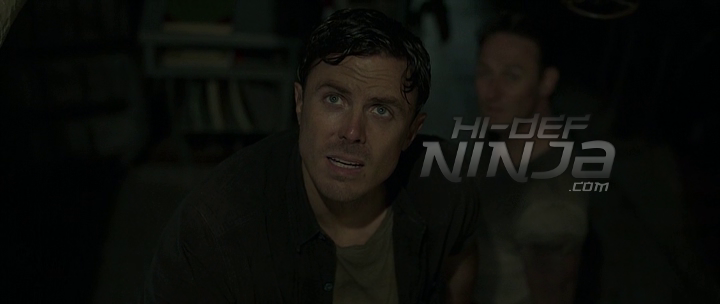 Disney's THE FINEST HOURS is a great auditory experience. Arriving as a DTS-HD Master Audio 7.1 (typical for the studio), it pulses, pounds, and drives the rescue while sharing the stage with excellent dialogue. The aforementioned center channel is always on point, although I had difficulty picking out the thick Massachusetts accents, something that's more Gillespie's fault than Disney's. Sound moves effortlessly in the forward speakers, which blend sound effects, dialogue, and Burwell's score. It's the rears that give me slight pause, but not for the reasons you might expect. Rather than wrapping us in voice chatter, radio communications, or even wind, the audio team waits until the rescue scenes to crank up the experience. One you get there, it's a different ball game, establishing itself as one of the best of the year. A 7.1 track tends to "squeeze-down" the audio when converted into a 5.1 set up like the one I have, leading to a louder track. But louder doesn't mean it's harder to hear, and once again Disney surrounds us in a cacophony of rain, wind, and pounding waves. It's such a powerful and deep track in those situations that when we switch back to the indoors scenes along the shoreline, we feel a bit let down. That's probably partially due to the LFE, which deftly navigates the waters, but becomes all but lost at sea during those transitions. Nevertheless it's a great track, humming and thumping its way as Bernie seeks to save the crew of the Pendleton.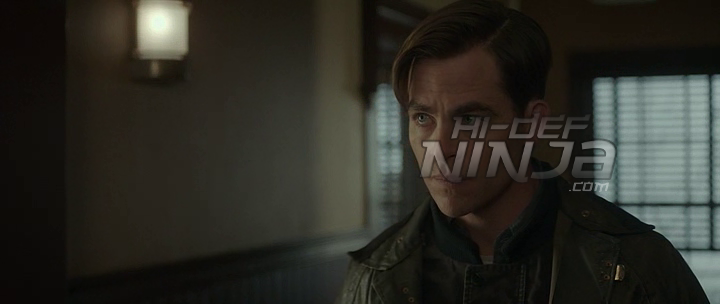 THE FINEST HOURS contains only a smidgen of features, and has no commentary track. The suite of videos are standard EPK marketing materials, but at least all of them are in HD:
Against All Odds: The Bernie Webber Story (14:10): The best of the lot, the cast/crew and people of Chatham discuss several aspects including Webber's heroics and how the town responded.
Deleted Scenes: Scenes include A Desperate Idea (2:34) and The Story of How They Met (1:53).
Brotherhood (1:49): One of those EPK pieces centering on Chris Pine.
Two Crews (2:02): An all-too-short breakdown of the two major storylines in the film.
What Is Your Finest Hour? (1:02): A modern Coast Guard regales us with stories of heroism.
The Finest Inspiration: The U.S. Coast Guard (1:42): An all-too-apparent plug for the modern Coast Guard.
Trailers: FINDING DORY and ZOOTOPIA
Our evaluation copy arrived as a Blu-ray/Digital HD set. The slipcase features raised lettering and focuses on the four major actors involved (including a nearly unrecognizable Ben Foster). There is no interior artwork, and at the time of this posting we were unaware of any special editions or packaging.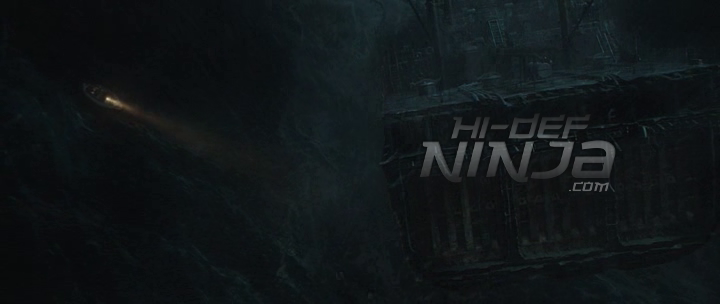 As good as THE FINEST HOURS is, I couldn't help but want for more. The story fits well into Disney's feel-good palette, but recent entries outpace this in many ways. It's still an entertaining experience, with very good audio when the rescue begins and a story that feels decidedly like an old-school picture. But in many ways, it fails because the three separate storylines are never properly mixed. Unless you're into collecting slipcases with your discs, you can probably wait for this one to hit the bargain bin. Perhaps at that price, the experience will be significantly improved.
THE FINEST HOURS is rated PG-13 for intense sequences of peril and has a runtime of 117 minutes.
Discuss this review with fellow HDN fans on Facebook. On Twitter, follow us at @HidefNinja, and follow author Matt Cummings at @mfc90125.