While Carl Black was working as an electronics installer in Chicago, he comes across a large sum of money from a gangster.  He takes the money and moves out to Beverly Hills but there's a problem: He's never been through a purge.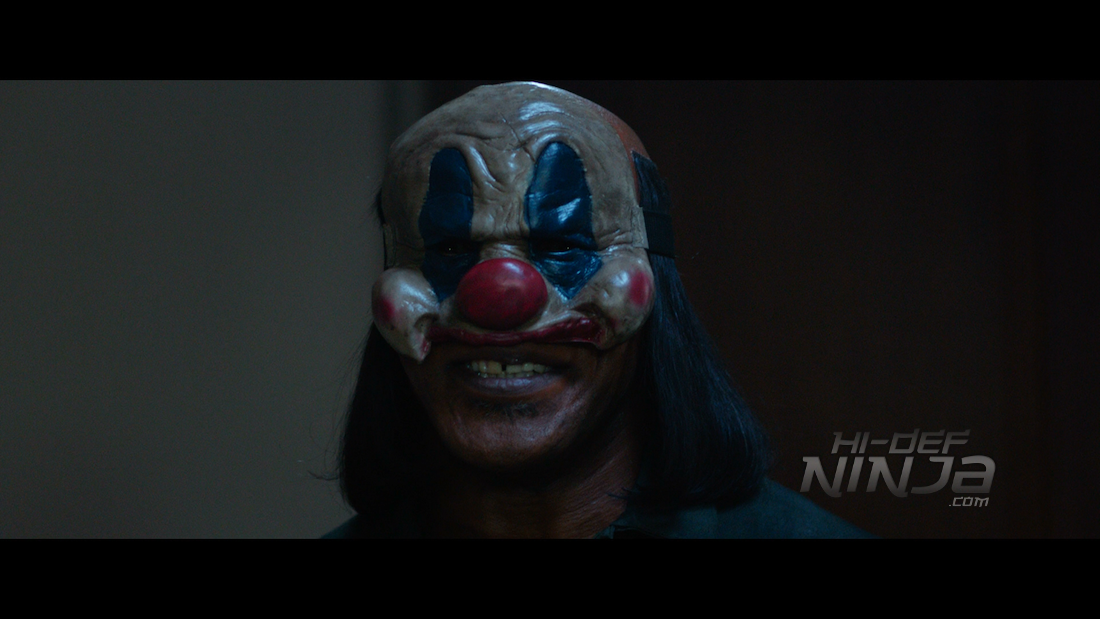 MEET THE BLACKS is directed by Deon Taylor who's best known for SUPREMACY.  This is not exactly what you'd expect him to follow up that film.  This isn't a spoof film but it has that feeling, considering that they're poking fun at the subject of an existing film series.  This is Mike Epps playing Mike Epps with him taking his lines and adlibbing until someone yells cut.  I'm surprised that this is the first film to make fun of The Purge because those films scream out for something like this.
Cast
Mike Epps – Carl Black
Gary Owen – Larry
Zulay Henao – Lorena
Lil Duval – Cronut
Bresha Webb – Allie
Alex Henderson – Carl Jr.
George Lopez – President El. Bama
Mike Tyson – James Clown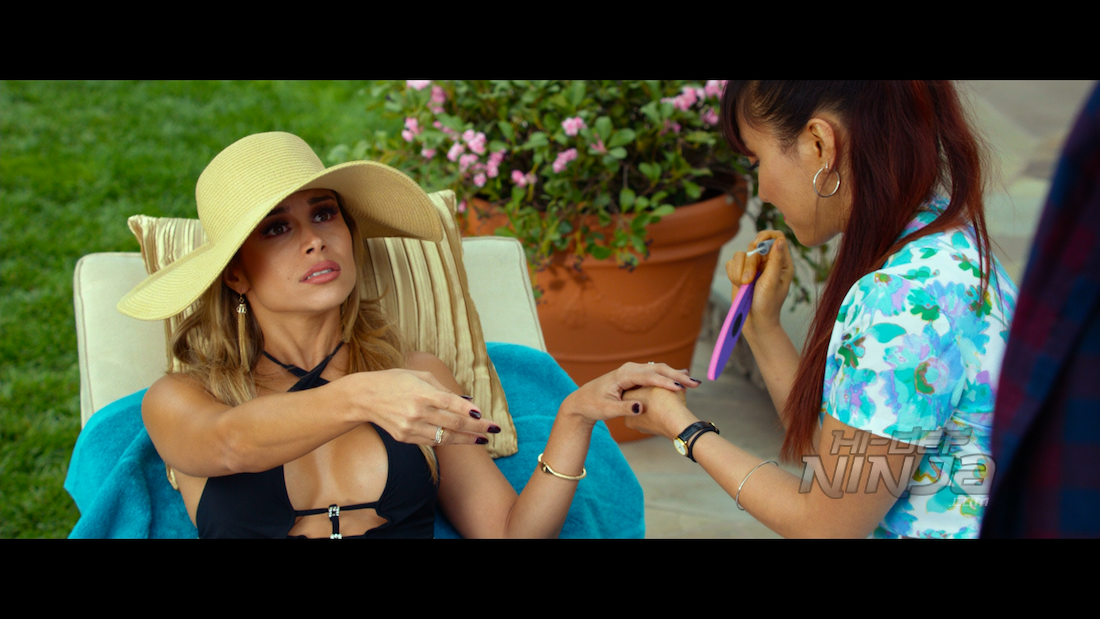 The video is presented in a 1080p AVC transfer.
 
As a whole, the transfer is clean, even though there are a lot of scenes where there is next to no light.  There are plenty of details in the picture but they can get lost in some of these darker scenes but not necessary all of them.  In some of the screens, you can still make out the lines clearly.  There are some scenes that look brilliant in the daytime with crisp images and bright colors.  The skin tones are natural and evenly toned.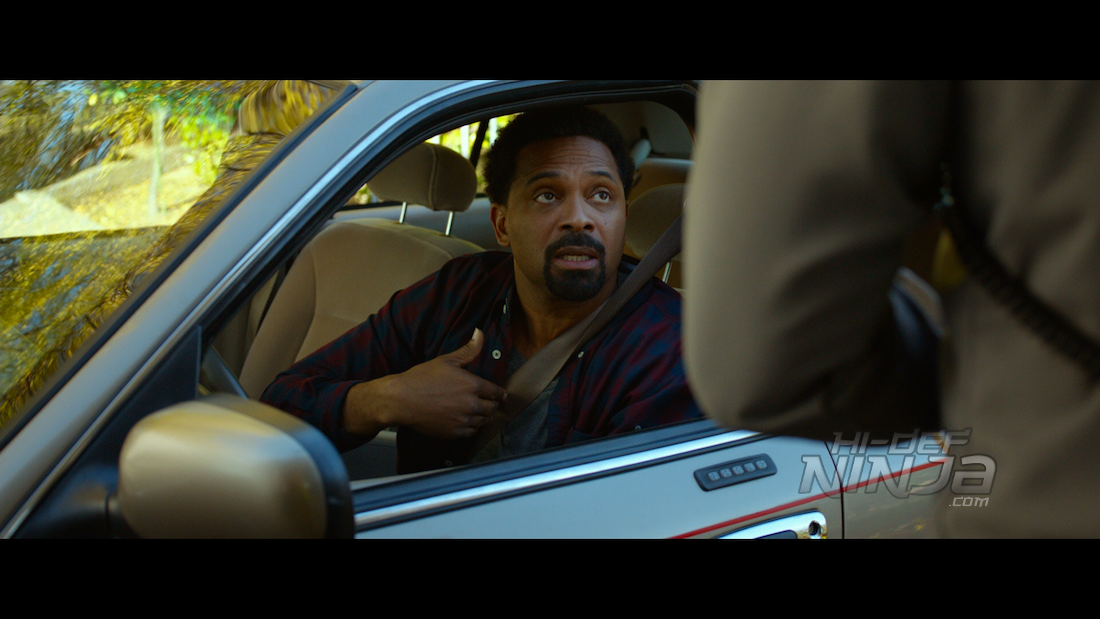 The audio is a lossless DTS-HD Master Audio 5.1 mix.
 
The movie has a score with solid bass tones that rock the home theater.  There is one scene when Carl is trying to come into the neighborhood and it sounded like his stereo was turned up too loud.  This was just the score overpowering the scene but it was the only time that the dialogue had issues.  The mix also keeps the dialogue separated and easy to decipher.  
 


 
Bonus Features:
-The Making of Meet the Blacks: This featurette is a typical behind the scenes look at the film.
 
-"Hit the Gas" Music Video
 
-Behind the Scenes of "Hit the Gas"
 
-Don't Hate Wiring! Parody Commercial
 
-Outtakes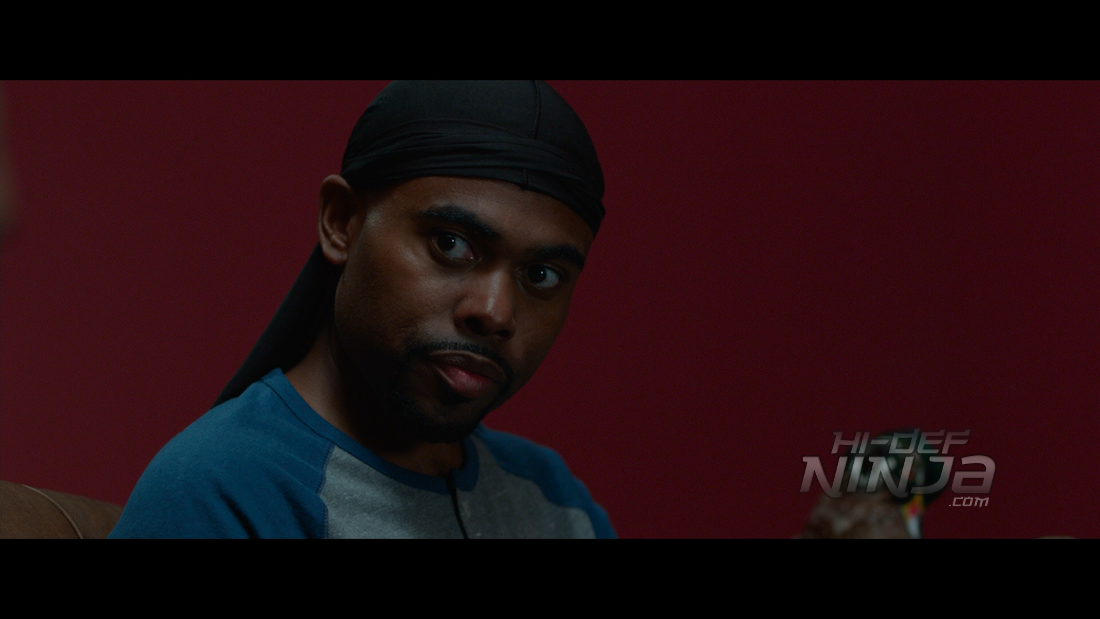 Disc Details
1 Blu-ray Disc
HD Digital Copy
 
Running Time
90 mins
 
Edition Ratings
Rated R
 
Region Coding
Region A
 
Video Resolution
1080p AVC MPEG-4
Aspect ratio: 2.40:1
 
Audio Mixes
English DTS-HD Master Audio 5.1
 
Subtitles
English
English SDH
Spanish
MEET THE BLACKS is a comedy that knows it's a popcorn flick and just wants to get as many laughs as possible.  The jokes can be a little hit or miss and Carl's son, Carl Jr., might be the character who can get the most laughs.  The Blu-ray is a classic Lionsgate release with great video and audio for the movie.  The bonus features are par for the type of film it is.  If you're a fan of Mike Epps or this type of comedy, check it out but maybe give it a rent first.
Order your copy from Amazon