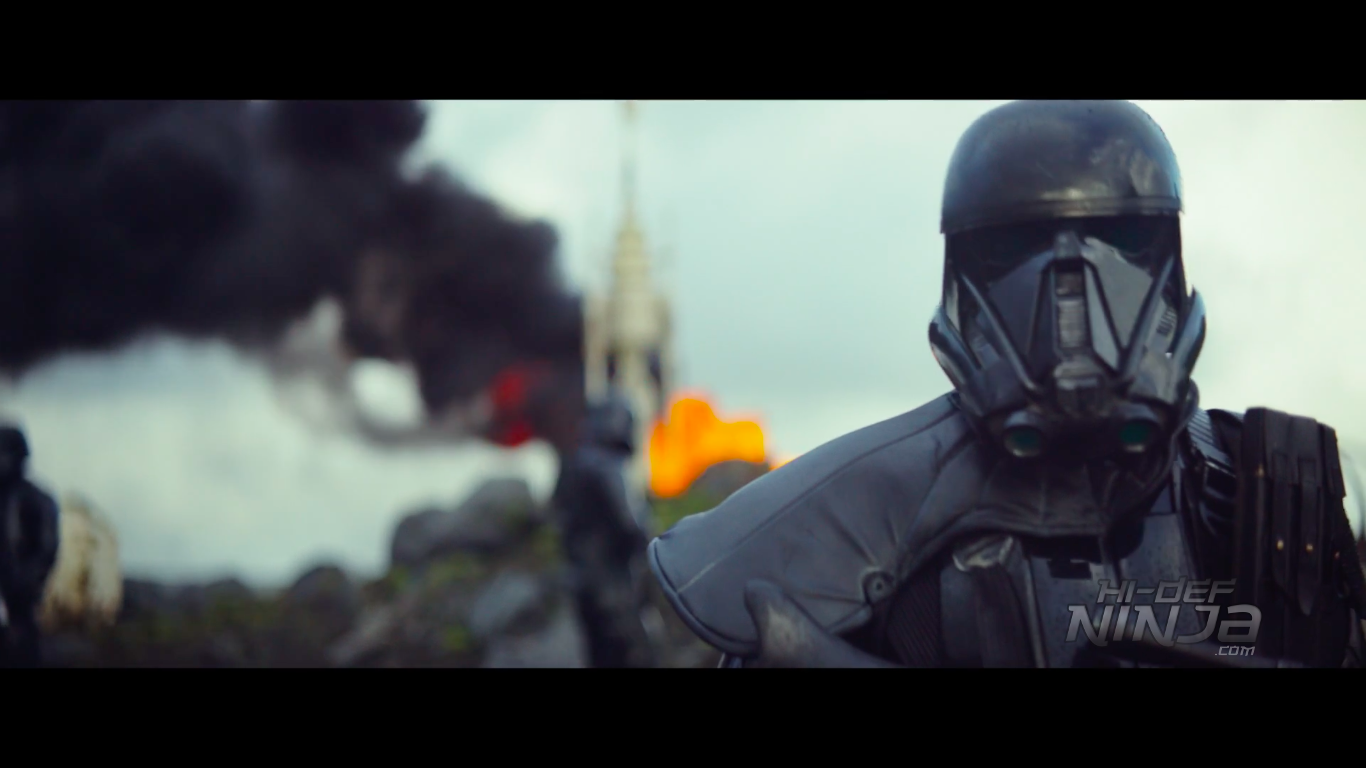 During the Olympics last night, Disney released a new trailer for ROGUE ONE: A STAR WARS STORY. The trailer looks incredible and the Vader rumors are true: he's back. It gives an idea of how The Empire is rolling over the freedoms of the galaxy and why Jyn Erso and The Rebellion need to do something about it.
The film is by visionary director Gareth Edwards and stars Felicity Jones (THE THEORY OF EVERYTHING), Diego Luna (ELYSIUM), Riz Ahmed (NIGHTCRAWLER), Ben Mendelsohn (THE DARK KNIGHT RISES), Donnie Yen (IP MAN), Forest Whitaker (SOUTHPAW), Mads Mikkelsen (HANNIBAL), Alan Tudyk (FIREFLY), and Jonathan Aris (THE MARTIAN). I am so excited about this film because it will feature the type of fighting that you only get a glimpse of in the previous STAR WARS films.
ROGUE ONE: A STAR WARS STORY hits theaters on December 16th, 2016!