And the hits keep coming. Another month has passed and August's Loot Crate was delivered to my inbox, so here we go again with another unboxing at Hi-Def Ninja.
Each month, Loot Crate curates a box of nerdy goodness for their subscribers with unique items that feature a unique theme for that month. For August, the theme is Anti-Hero and it features products from ARCHER, KILL BILL VOL. 1, HELLBOY, HARLEY QUINN, and WORLD OF WARCRAFT.
Now let's get the show on the road!
ARCHER T-shirt (Ripple Junction)

For the first Archer item Loot Crate has ever offered, they want you to declare your allegiance to the next president of the danger zone.
KILL BILL VOL. 1 socks (Loot Crate Labs)
Over the top, bloody, and exclusively created for looters, these socks scream Tarantino!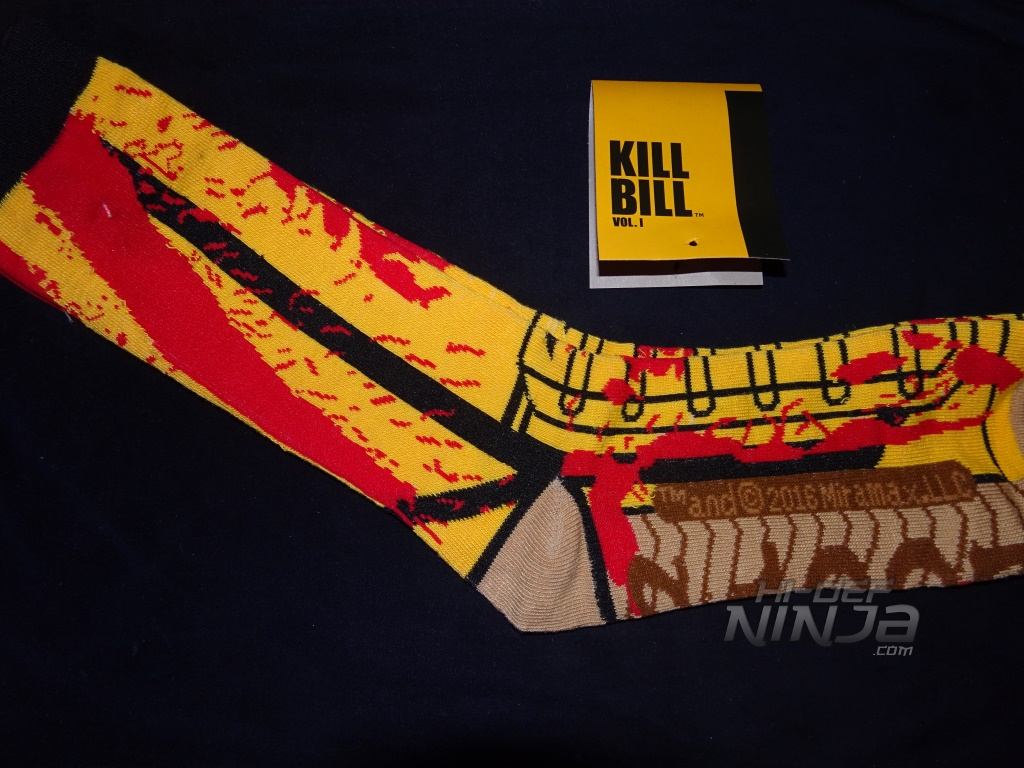 HELLBOY coin bank (Dark Horse)
Specially designed for this box, the Right Hand of Doom Dark Horse exclusive made by Zak Designs is the perfect place to keep your coins safe. Love it!
For the second month in a row, Quantum Mechanix provides another Q-Fig; this time of the Jelly to the Joker's peanut butter, Harley Quinn. Features her original animated series look and her pet hyena.
Oh, and the Loot Crate box inverts itself to become Harley's famous hammer!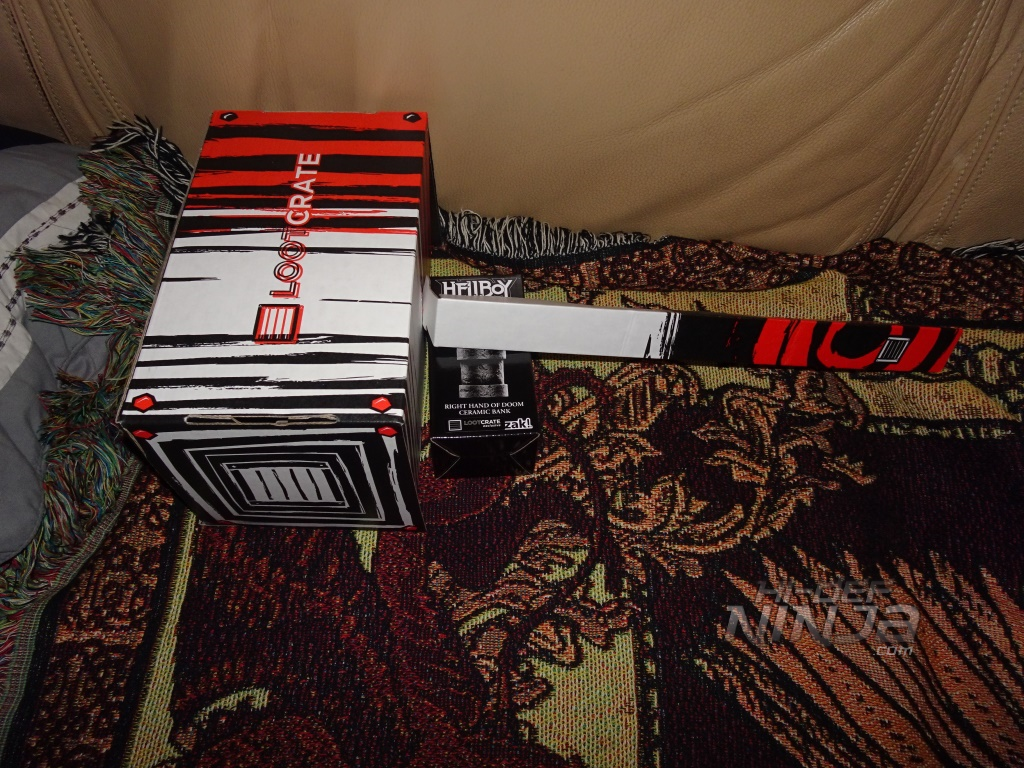 LOOT CRATE August Pin
A World of Warcraft pin that also comes with all six WoW expansions and a 30-day subscription/game time (new account only).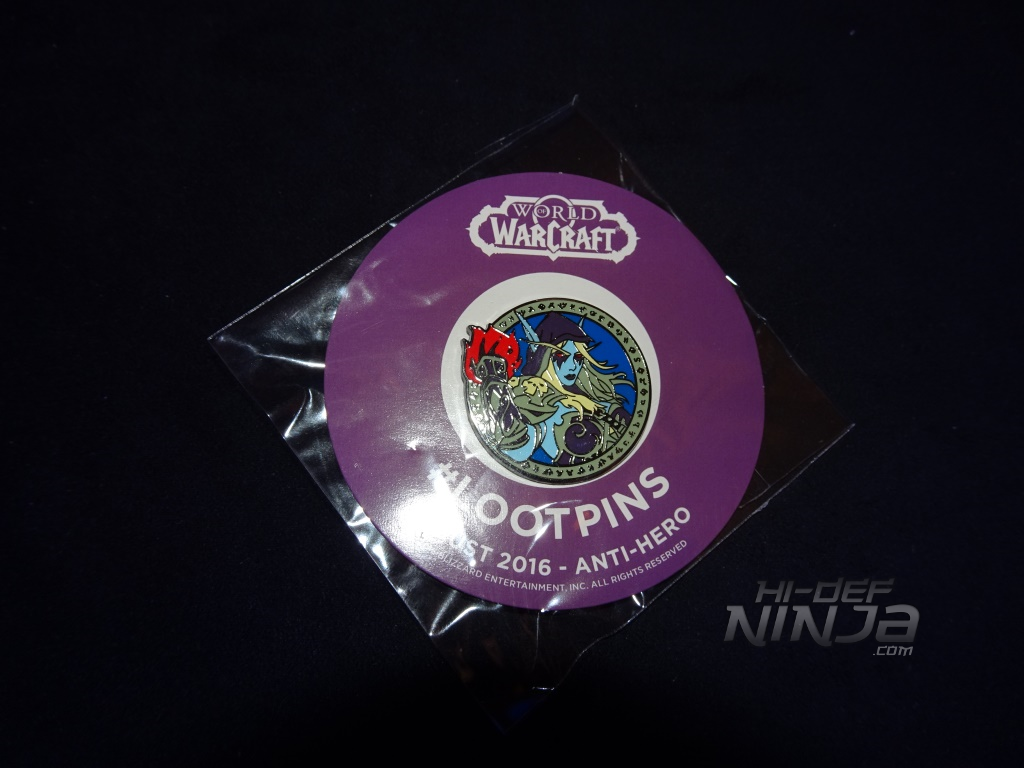 Final thoughts on the August LOOT CRATE:
For the third month in a row, it was a very coherent box for the Anti-Hero theme. While not everything in the box speaks to me, all the items this month are quality items. For the ARCHER fans, the shirt is a nice touch. Another quality figure from QMX, this time Harley Quinn, is in the box this month, along with the invertible box that turns into Harley's hammer — a nice touch.
————————————————-
Mike's favorite item: Dark Horse HELLBOY Coin Bank
What else would you want to protect your money, really?!
Finally, if you like what you see and want to start getting your own loot including LOOTPETS, LOOTANIME, LOOTGAMING, LOOT CRATE, or LOOT CRATE DX (as well as upgrades from accessories to socks and wearables), head over to the LOOT CRATE site and sign up. You can sign up for as long or as short as you like — and be sure to look out for Limited Edition Crates!