URGE looks great but sounds as bad as its utterly forgettable plot.
WARNING: Major spoilers ahead.
Review by Matt Cummings
2016 has granted us with no less than four outstanding art films that have pushed the very boundaries of the genre: CAPTAIN FANTASTIC, SWISS ARMY MAN, HIGH-RISE, and THE NEON DEMON. Each has in their own way accomplished the pinnacle of art, stirring imagination in its viewers while at the same time dividing them squarely for or against it. Such cannot be said for URGE, which arrives this week on Blu-ray. It's a silly, ridiculous, and utterly pointless affair that also suffers from a horrible audio transfer while placing all of its chips on quite a fantastic print.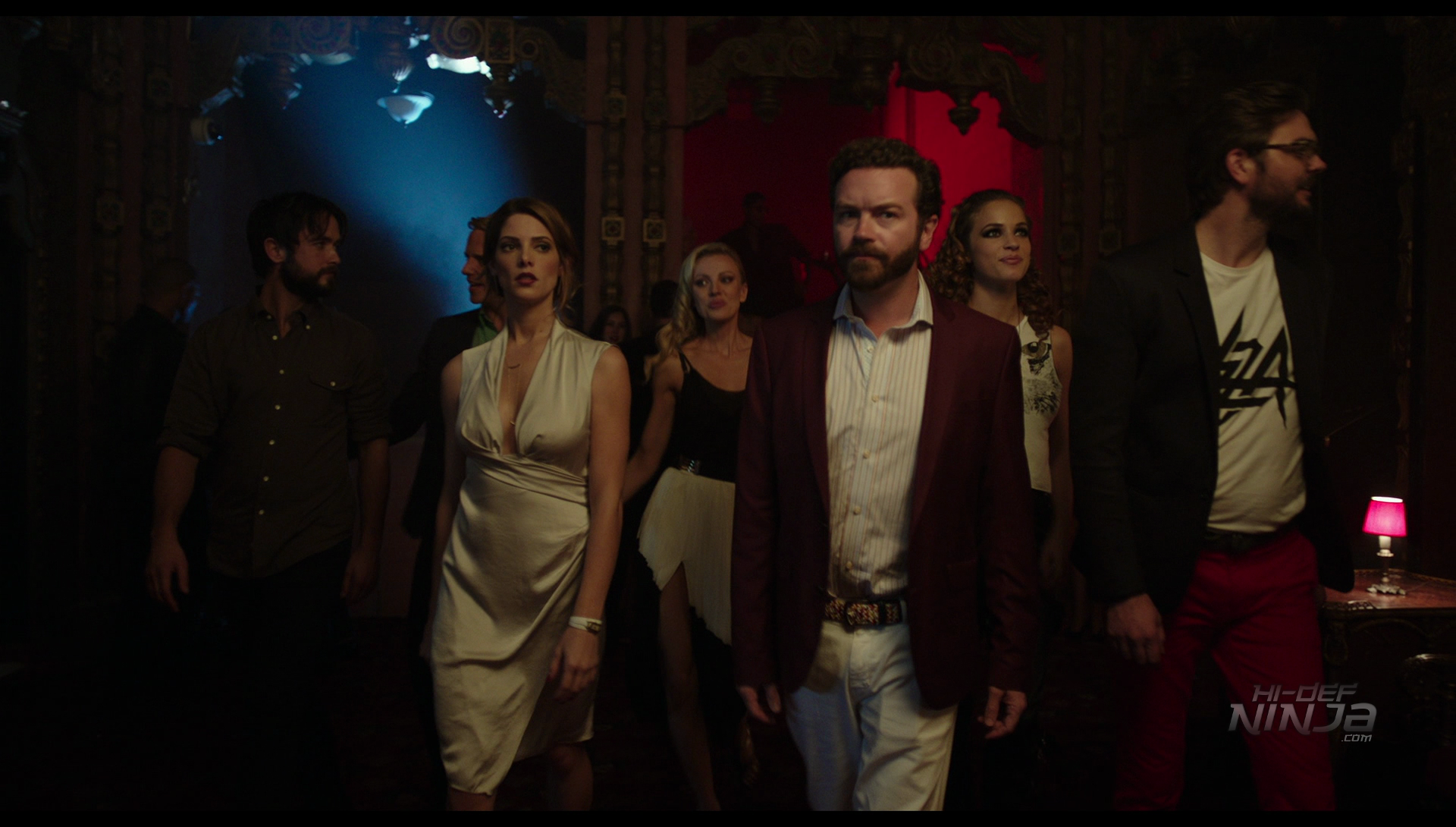 When millionaire corporate sleazeball Neil (Danny Masterson) chauffeurs his friends and uptight assistant Theresa (Ashley Greene) to a weekend getaway to remember, a mysterious nightclub owner known only as The Man (Pierce Brosnan) introduces the group a new designer drug called Urge. Inhibitions are laid to waste, and Neil's friends escape into a world of sensual pleasures. But for Jason (Justin Chatwin) the high never comes, all while he's forced to watch his friends kill one another over their unchecked physical desires. As Jason begins to understand Urge's absolute hold over its victims, The Man reveals the true nature of the drug and his plans to use Jason as the world's last dealer.
Playing like an overly-aggressive version of Cinemax's UP ALL NIGHT, URGE sees itself as a sexual feast of the senses, ready to party all night at the expense of its entitled victims. And yet it's nothing more than a cheap knock-off (which says a lot because most of that stuff is truly horrid), filled with second-rate performances and characters we couldn't care less about, ultimately reducing itself to eye candy that never supports itself with a well-paced story.  No one here ever attains a level likability, as we watch their entitled lives intersect and ultimately come undone with Urge; their deaths become more satisfying than why they're succumbing to Urge in the first place, and that's never a great place for audiences to exist.  Writer Guy Busick minimizes the best character here (a lively one named The Red Bastard), whose outlandish dress and character would have been the perfect duo for son-of-the-devil Jason.
Any suggestion that we might experience the joy of bacchanalian nudity to offset this disaster is also just a dick tease away. Even Greene's pseduo-Domme outfit is a sad statement, and her stoning at film's end is just another satisfying moment that plays for all the wrong reasons. At some point, URGE even devolves into a wanna-be horror flick, but can't even get that right. When someone says, "Don't got that way!" and you do, you deserve whatever comes next. Director Aaron Kauffman should have followed his own advice, instead crafting a visually appealing but straight shot down into the abyss of bad film. He never gets ahold of what URGE should be, settling instead on some kind of diabolical trip with one of those open-ended conclusions that's supposed to encourage healthy discussion after the credits roll. I guarantee you nothing of that sort will happen if you choose to make your friends watch this one.
Standing alongside URGE's ridiculous premise are performances that will boggle your mind as to how bad they are. Masterson is THE GAME'S Nicholas Van Orton but without any depth; he plays out the tiniest jerk side of Van Orton by making us hate him immediately, not only for his treatment of Theresa but in his inbred hatred of everyone he meets. When his completely random death arrives, we feel more relief that this pig won't harm another woman or prey upon another struggling business again, and again that's not a healthy attitude for a film to take. And then there's Brosnan whose heavy makeup and odd selection of friends doesn't make him appealing in the least as the Devil. He fails to display that slick Bond sophistication, which might have added something as the bringer of Hell manifest in a man. Brosnan has embarked upon that point of his career where it's simply a money grab now, and in URGE we see a once-great lead reduced to six unfocused scenes (that's all he's in) that do everything to make us think that he's truly mailed it in this time. THE NOVEMBER MAN was bad enough; URGE is on a completely other plane of terrible.
In a year filled with truly amazing independent film, URGE reminds us that even when you have a great idea, it takes equally amazing writing, direction, and talent to further it. Anything which detracts you from that goal can ultimately undo you, and for URGE that death arrives as soon as the fetish grind session and title cards begin their traipse across the screen.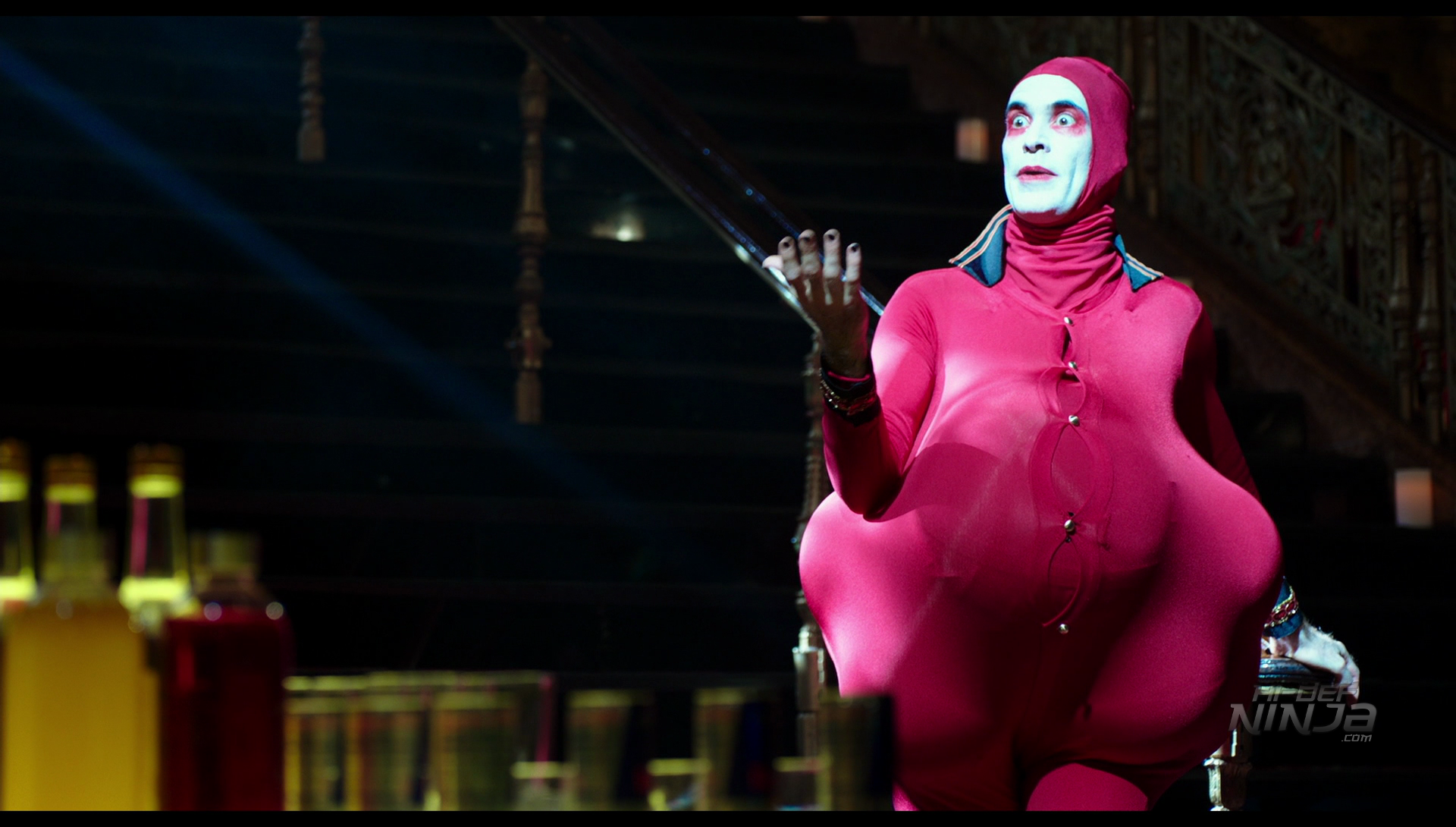 URGE was greenlit by the newly-created Lionsgate Premiere (a direct-to-video arm of the studio), but its video transfer breathes with mostly polished first-run style. Standing on a capable MPEG-4/AVC print, URGE is rich with color and depth but also sports a crystal clear transfer. Skin tones look authentic – even showing off Brosnan's obvious makeup – as do hair and blood when the horror arrives. Clothes show off individual threads (like Greene's leather skirt), but also make some of the sets look fairly cheap. IMDB shows that the print was shot digitally, which does make things look a bit video-y at many points. Then there are other scenes which border on exceptional, demonstrating just how important it is to find the right cinematographer. There is a substantial amount of banding in the opening scene, but that doesn't return even in the heavily-lit club scenes where bright lights sometime give off lens flare. But to its strength, URGE displays zero edge enhancement while shadows tend to play quite well throughout.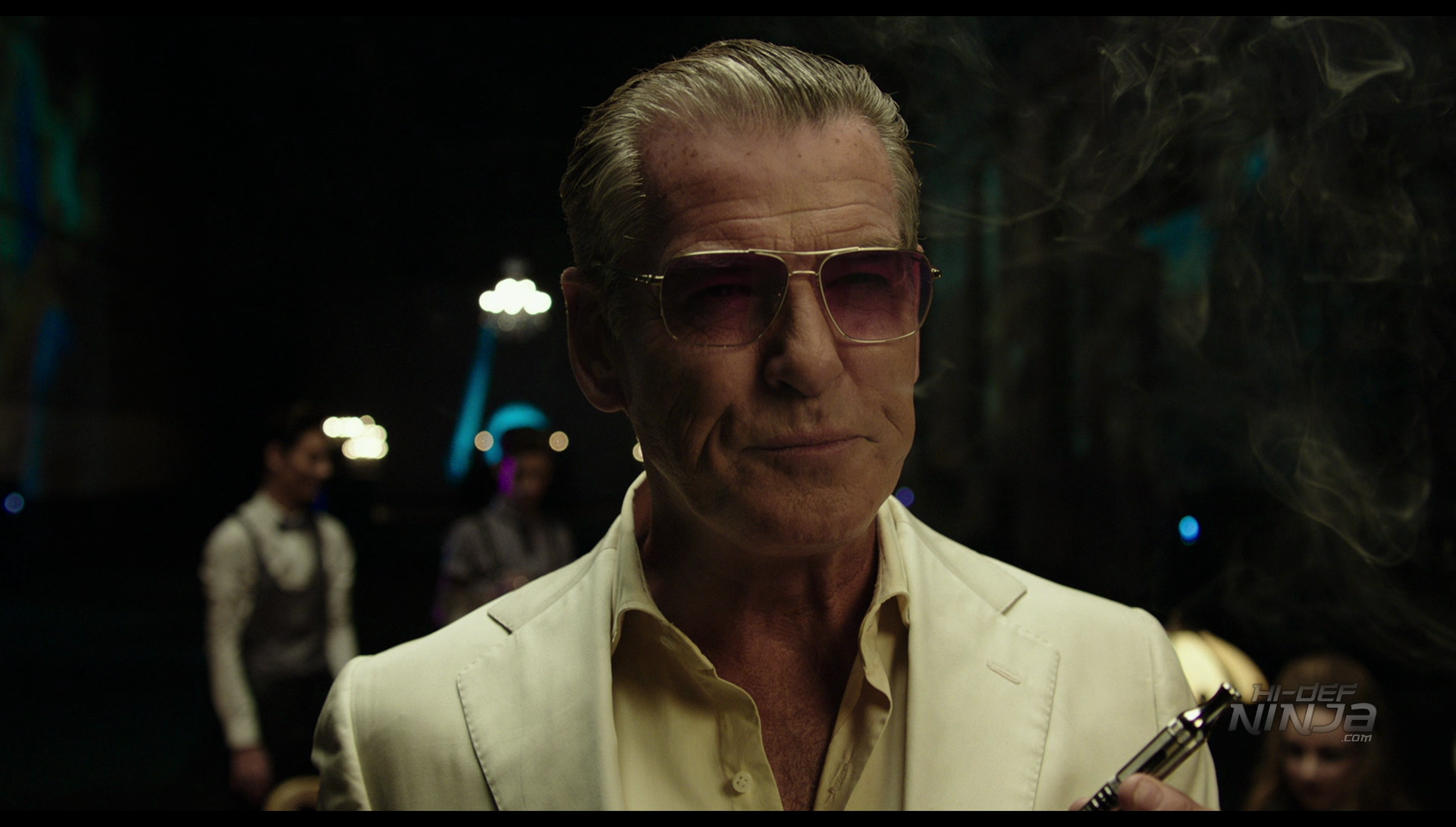 Lionsgate Premiere's URGE is an auditory disappointment to say the least. Although it claims a DTS-HD 5.1 Master Audio file, the sound arrives very unbalanced, particularly with dialogue. There, we had to strain our ears to endure many scenes which sounded like they were reproduced in a tunnel. We checked our wires to make sure nothing had been lost on our traditional 5.1 setup, but the problems continued. Music in the remaining speakers was too loud, and was very little atmospherics being generated by the surrounds. But at least the electronic music by The Newton Brothers keeps us around, but like the film it never attains that 80's brilliance behind THE NEON DEMON. There's just enough to keep this one from becoming an outright disaster, but something is definitely not right either.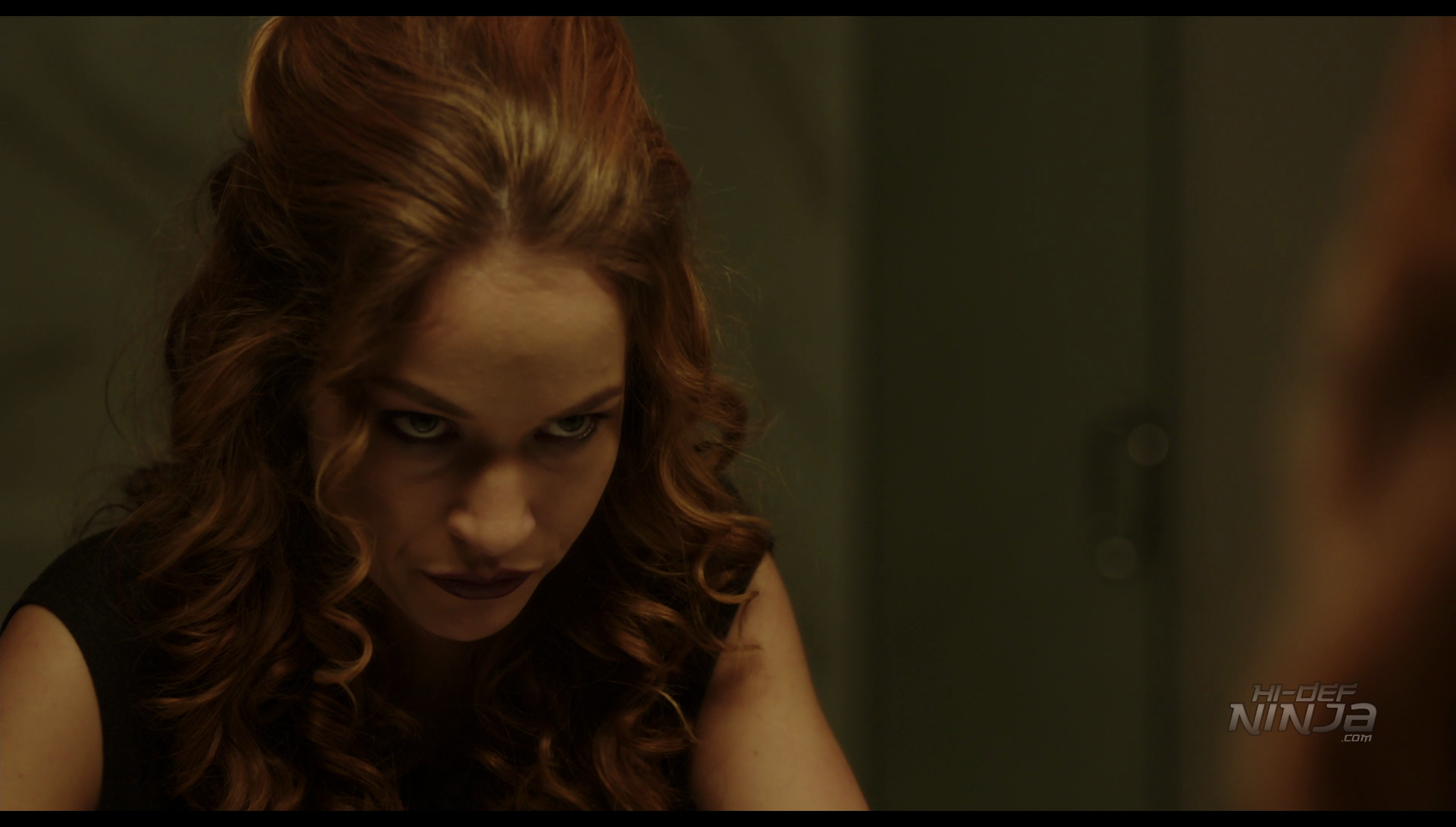 URGE contains only two supplements, the typical EPK Behind the Scenes of Urge (5:27) and Trailer (2:17). Even that trailer makes the movie look cheap. Our evaluation copy arrived as a Blu-ray/Digital HD combo with a slick slipcase. There was no interior artwork, and as of this posting we're not aware of any special packaging for the domestic audience.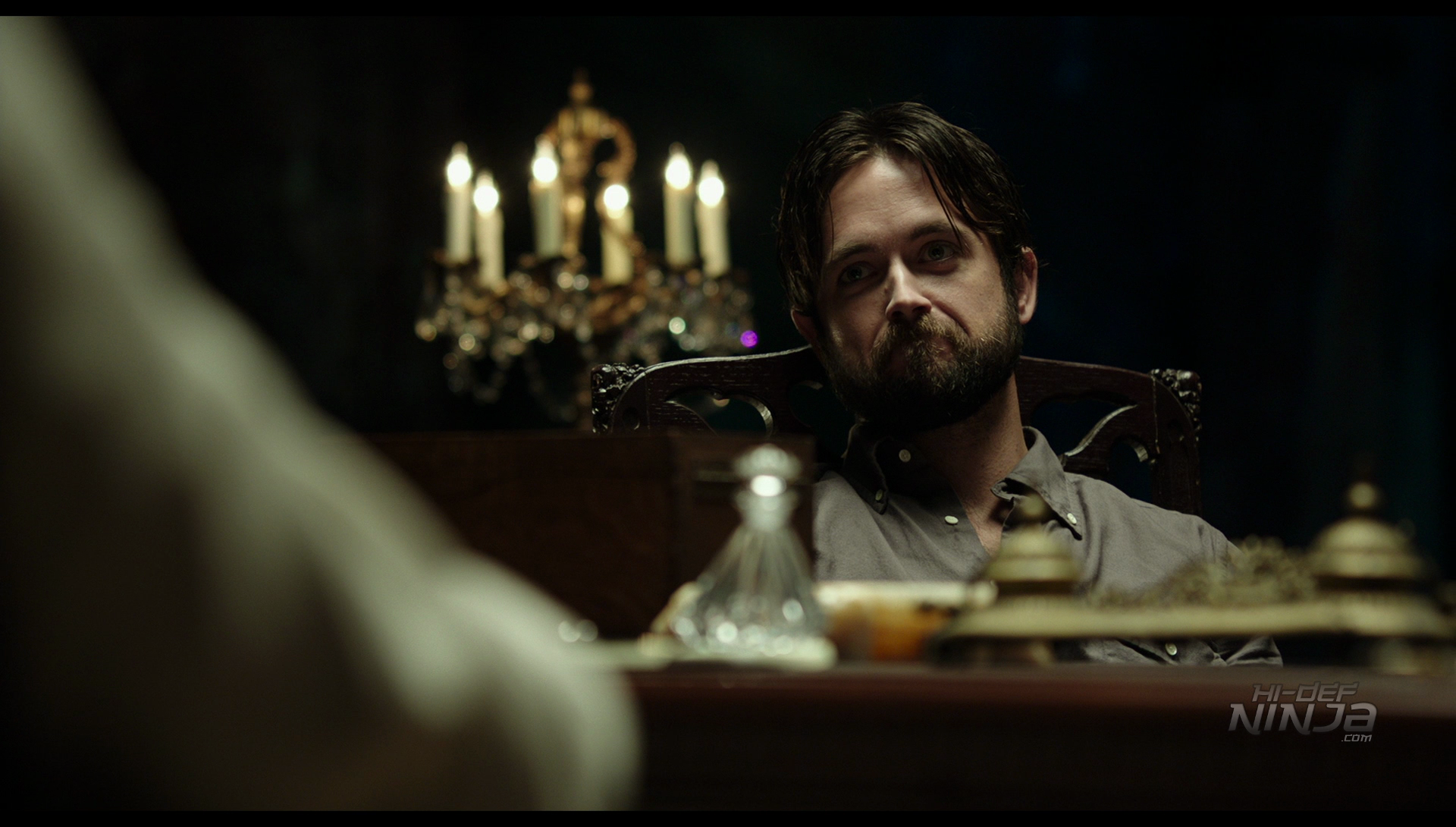 URGE is one of those movies you're most likely to emerge from with a distinct frown on your face. Having wasted its potentially sexualized storyline on cheap shots and unappealing leads, it's hard to even recommend URGE as a rental. The bizarre imagery fails to elevate the incomplete story or its terrible acting troupe, and the ultimate lack of nudity to make up for such inconsistencies is a real bummer. To be granted four near-masterpieces this year (including THE NICE GUYS) might have been expecting too much from the independently-minded URGE, but it's dead-on-arrival and goes nowhere with lightning efficiency. At least they got that part right.
URGE is rated R for disturbing violent and sexual behavior, drug use, and language throughout and has a runtime of 91 minutes.