Everyone's favourite Singleton is back in BRIDGET JONES'S BABY, the third long-awaited instalment in the hugely popular rom-com series that made Bridget Jones (Renée Zellweger) a household name. Donning her target weight, great style, and a recent break-up (gasp!) from one true love Mark Darcy (Colin Firth), Bridget is well and truly back in business. Obviously nothing will ever go to plan for her, but at least there are lots of laughs along the way — after all, Bridget is the Queen of embarrassing situations!
BRIDGET JONES'S BABY picks up with Bridget as she's just turning forty-three, still single and in want of a man. She vows to have fun and forget all her woes, and so ends up at a music festival with work friend Miranda (Sarah Solemani) and a field full of people much younger and more appropriately dressed than her. Making a pact to sleep with the first man she meets, Bridget ends up spending the night with the rather handsome Jack (Patrick Dempsey) after he rescues her from a particularly bothersome patch of mud. Cue a week or so later and who does she bump into but Mark Darcy, who, of course, also sleeps with her and leaves her even more confused than before. Bridget then finds out she's pregnant (gasp!!) and has no idea who the father is. Mark or Jack? Love of her life or new mystery man? That, dear viewer, is a question I'll leave for you to find out.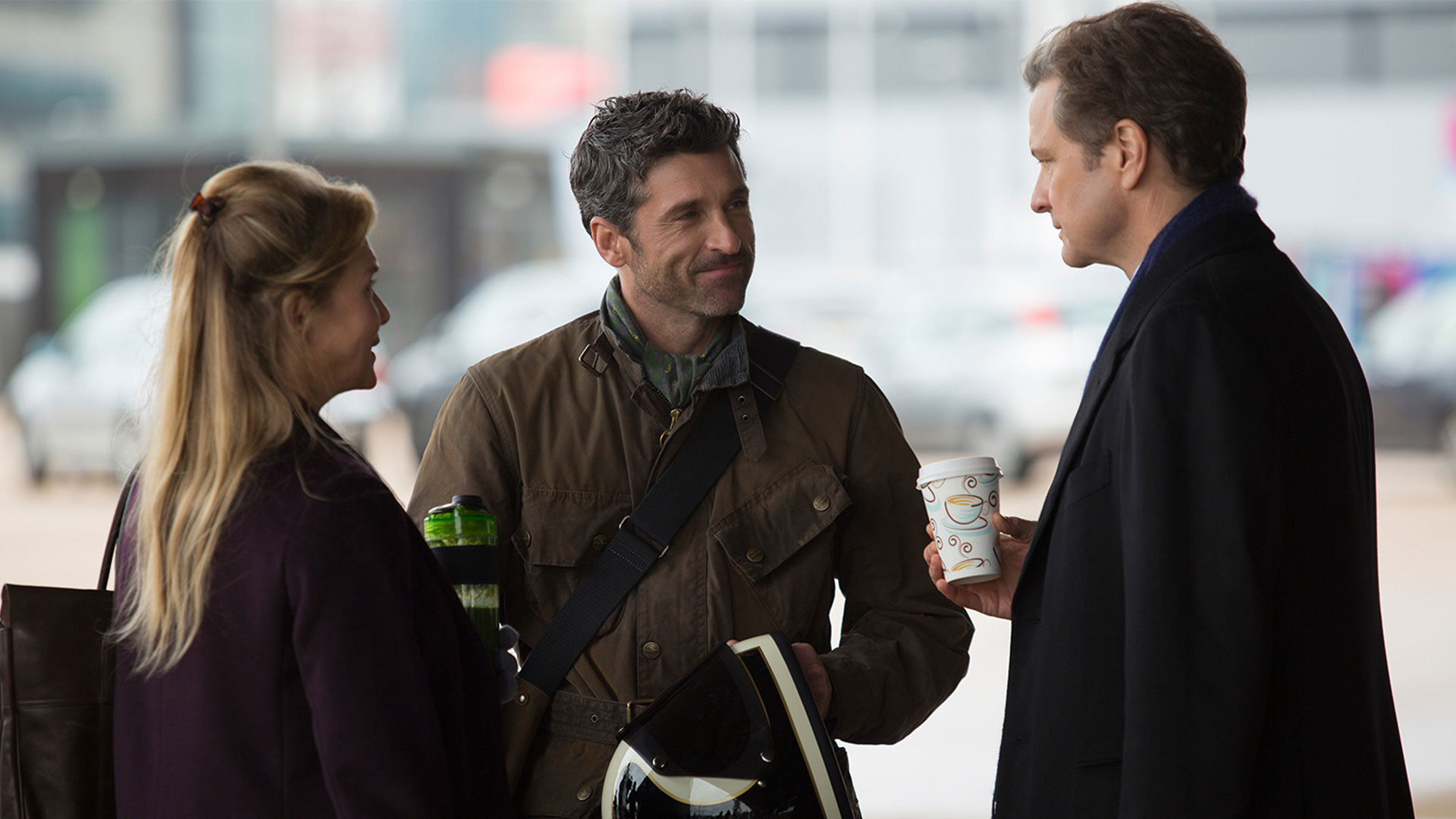 This film is once again co-written by Bridget Jones author Helen Fielding and is directed by Sharon Maguire, thus reuniting the team behind the first and best film, Bridget Jones's Diary. It gathers all the original cast of characters, minus Daniel Cleaver (Hugh Grant), who has conveniently found himself otherwise engaged, and is just like old times. Bridget is as endearingly daft as she always was, Mark Darcy is just as aloof, and Shazza's swearing is as abundant as ever. Watching this film is like putting on your favourite pair of comfy slippers and cosying up in front of a warm fire — existing fans of Bridget will know exactly what I mean, and it's a very welcome familiarity that I haven't experienced in a while.
BRIDGET JONES'S BABY ticks all the decent rom-com boxes: it's funny, romantic, well-written, and will easily appeal to a wide range of ages. Cast newcomers Patrick Dempsey and Sarah Solemani fit right in, and their performances are two of the best in the film. Everyone seemed to be having a  great time with the script, and it's testament to Helen Fielding and her co-writers' abilities that they can maintain these beloved characters and continue to put them into believable but exaggerated situations.
BRIDGET JONES'S BABY is a must-watch, even if only to hear the fantastic soundtrack and to see Emma Thompson's brilliant turn as dry-humoured Dr. Rawlings. It's a great continuation of Bridget's story, with a satisfying resolution and a somewhat teasing ending that could see a fourth film come to fruition. It's so entertaining that I went to see it twice, and I can't wait to own it on home video. Long live Bridget!