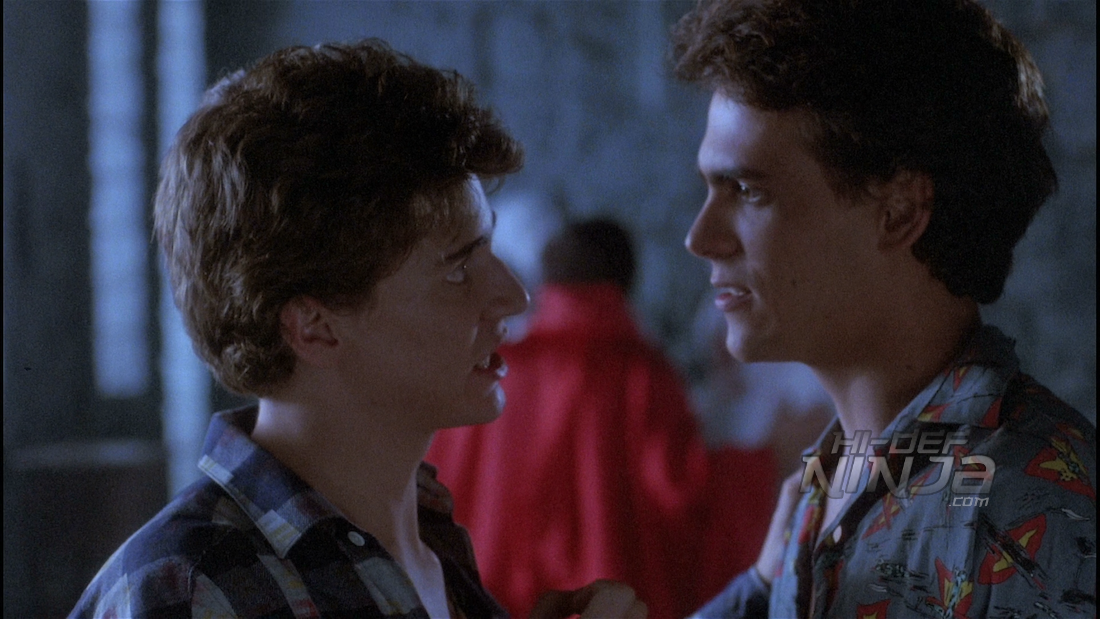 Two college students AJ and Keith are pledging for a fraternity that they thinks needs a lot of work to be cool.  They suggest that they can get a stripper to come to the house and liven things up a bit.  Because they don't have a car, they invite along their friend Duncan and he is happy to go as long as he can see strippers.  They go to a very seedy strip club where the main attraction is a dancer name Queen Katrina and this is the one they want for a successful party.  She's alluring, enticing, and there is just something…different about her.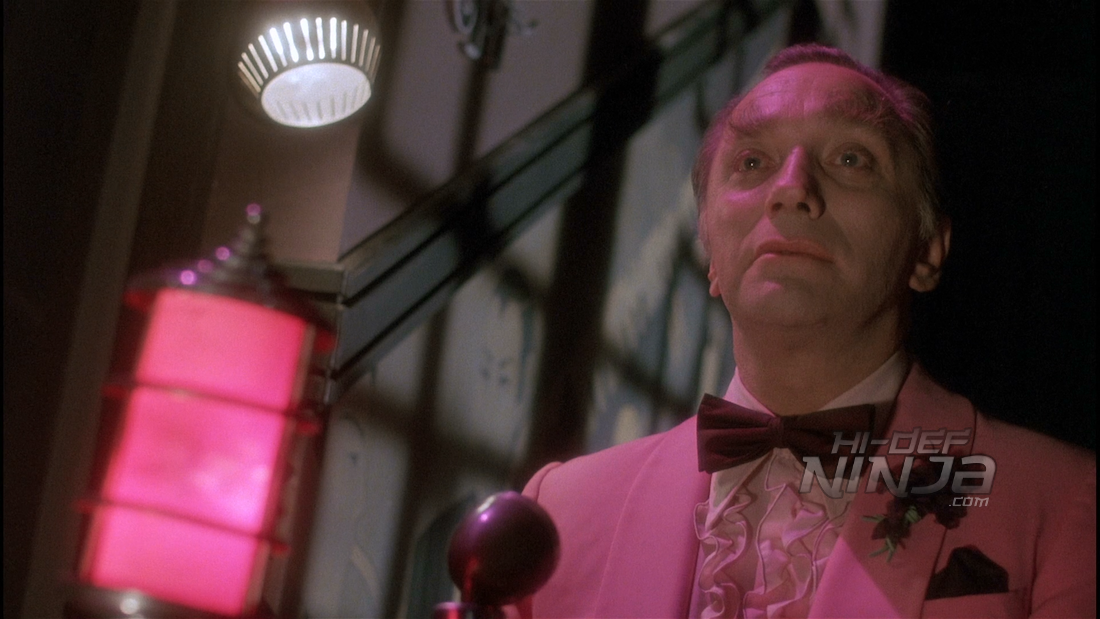 VAMP is directed by Richard Wenk who has directed a few films but has more writing credits on his resumé.  There are plenty of mainstream films like THE EXPENDABLES II and THE EQUALIZER series.  This is a fun film that looks at vampires in the same regards as Robert Rodriguez in FROM DUSK TILL DAWN with a serious focus on vamps but still keep it light.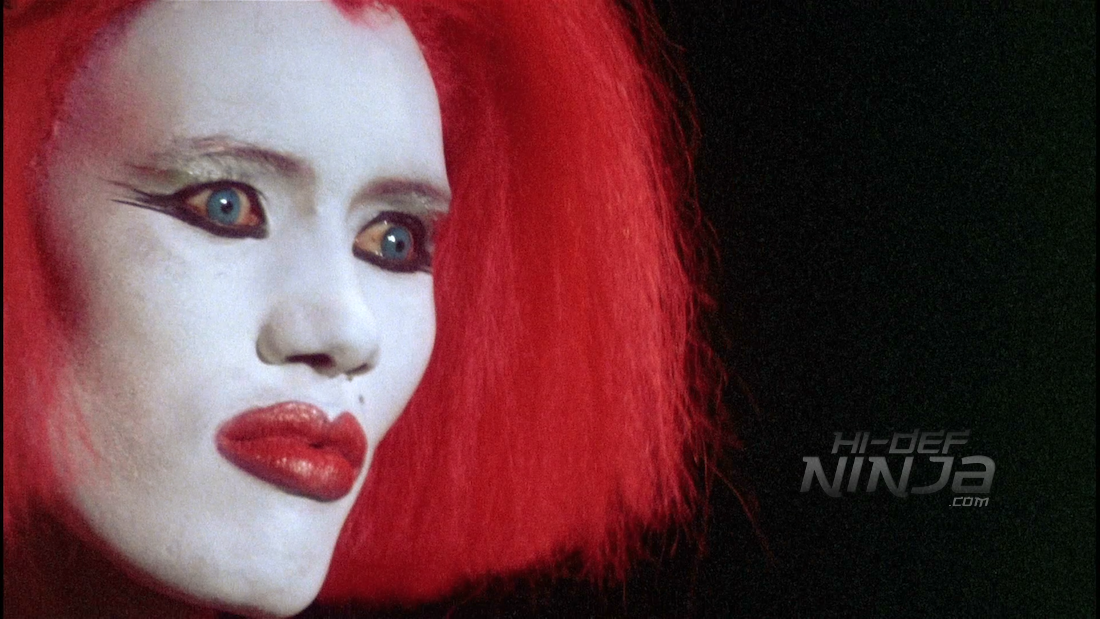 The transfer is a 1080p presentation.
The film transfer is definitely an upgrade compared to anything on VHS or DVD but it isn't the best.  The coloring has been tuned for HD and they really come out in certain scenes.  For example, in the club scenes, the neon and settings have a little brightness to it.  There is a constant grain that looks like a contrasting issue when it gets heavier, gets blocky.  In some of the lower-lit scenes, there is also some crushing in the blacks.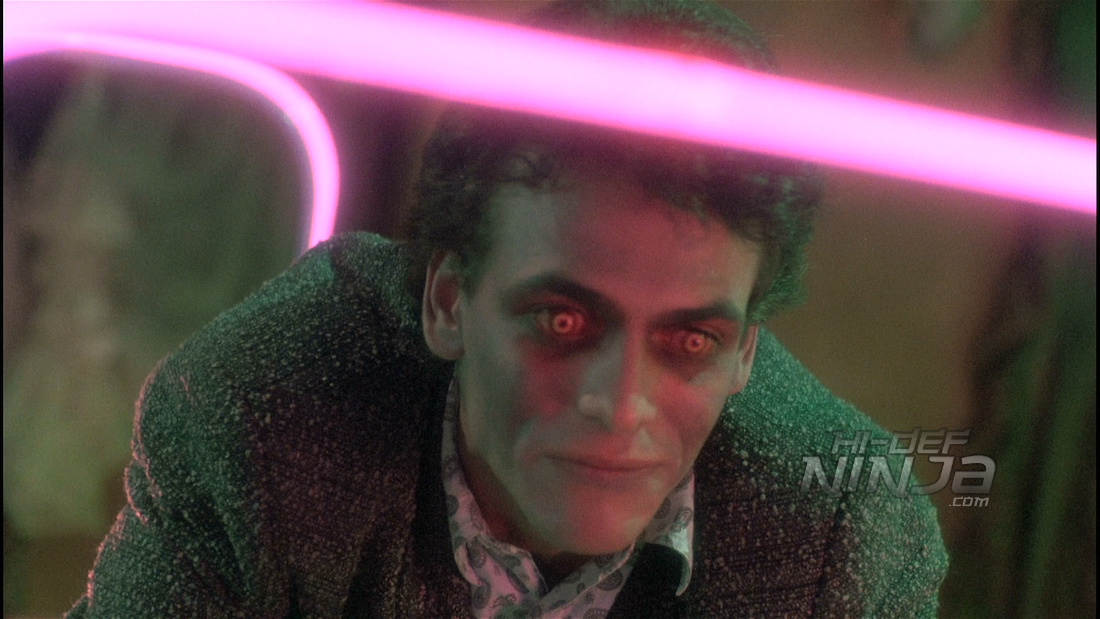 The audio is an LPCM mono mix.
The mono mix included is pretty good with some of the best parts when music is playing.  The effects are separated for the most part but when a lot is happening in the scene, some of the sound can get lost.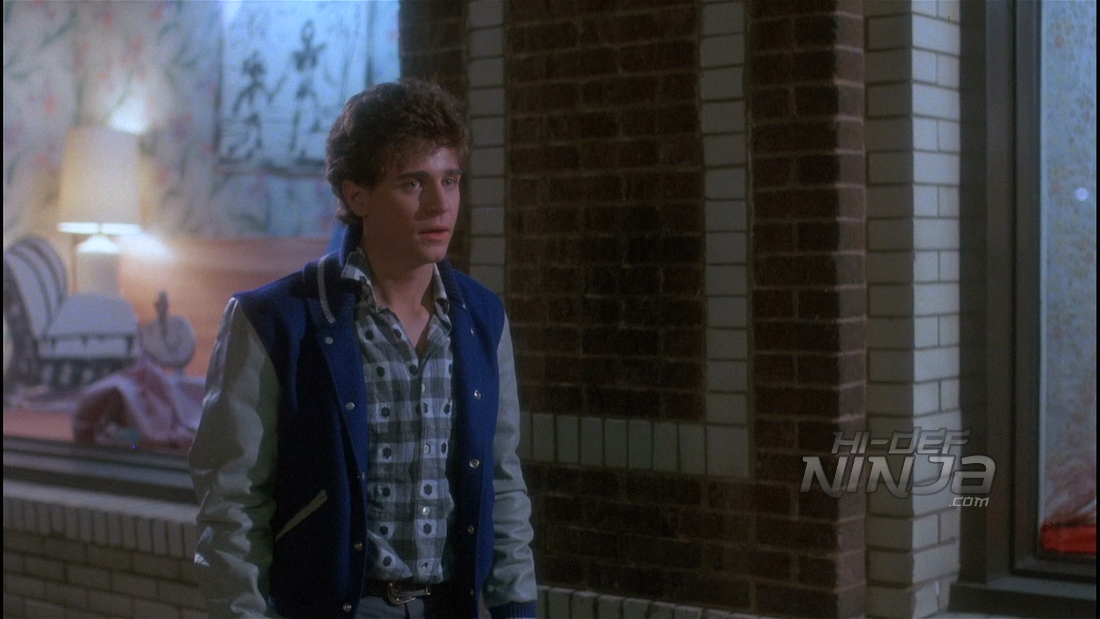 -One of those Nights: The Making of Vamp: a brand new documentary featuring interviews with director Richard Wenk, stars Robert Rusler, Dedee Pfeiffer, Gedde Watanabe
-Behind-the-scenes rehearsals
-Blooper Reel
-Image gallery
-Dracula Bites the Big Apple (1979): Richard Wenk's celebrated short film
-Reversible sleeve featuring original and newly commissioned artwork by the Twins of Evil
-First pressing only: Booklet featuring new writing on the film by critic Cullen Gallagher
Disc Details
1 disc set w/ 1 Blu-ray and 2 DVDs
Running Time
94 mins

Edition Ratings
Rated R
Region Coding
Region A
Video Resolution
1080p AVC MPEG-4
Aspect ratio: 1.85:1
Audio Mixes
English LPCM Mono
Subtitles
English SDH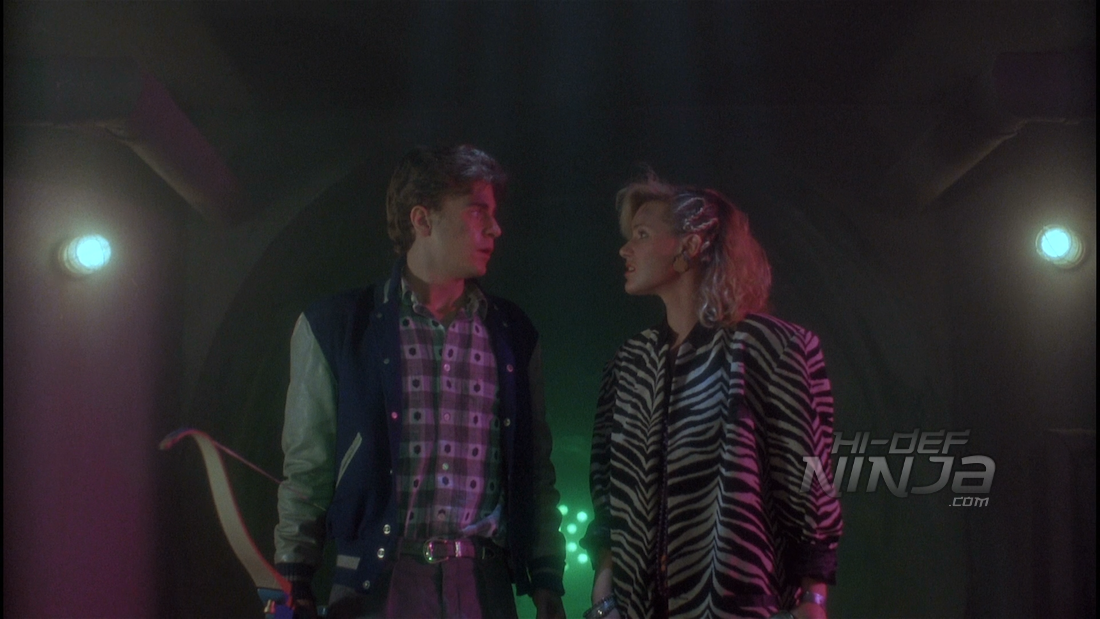 This is another one of those campy horror films from the 80's that has become a cult classic over the years.  As I said earlier, it is fun and keeps entertaining up until the end credits roll.  The Blu-ray looks pretty good but there are some issues with the heavy grain that don't ever dissipate or lessen.  The audio is about the same and seems like a simple transfer to an HD media.  The bonus features are good but a bit on the strange side in the way that they're filmed.  Overall, if you're a fan of the film or this genre, this is the version for you.