SPACE JAM, that wonderful flick that many grew up wearing out VCRs to, has just been released in a Blu-ray SteelBook Edition. The North American edition is a full gloss edition and reports are coming in that the UK (and potentially European edition) is that of a matte finish with spot gloss on the Looney Tunes.
Here are some in-hand pics of the SPACE JAM Blu-ray SteelBook starring the world's favorite basketball player ever — the legend himself, Michael Jordan.
So until Lebron takes us back … WELCOME TO THE SPACE JAM!
Currently only $14.99, it's a smoking good deal! Space Jam SteelBook Listing
Space Jam SteelBook Package
THE MOVIE

THE STEELBOOK® CASE

THE STEELBOOK® INSIDE

VALUE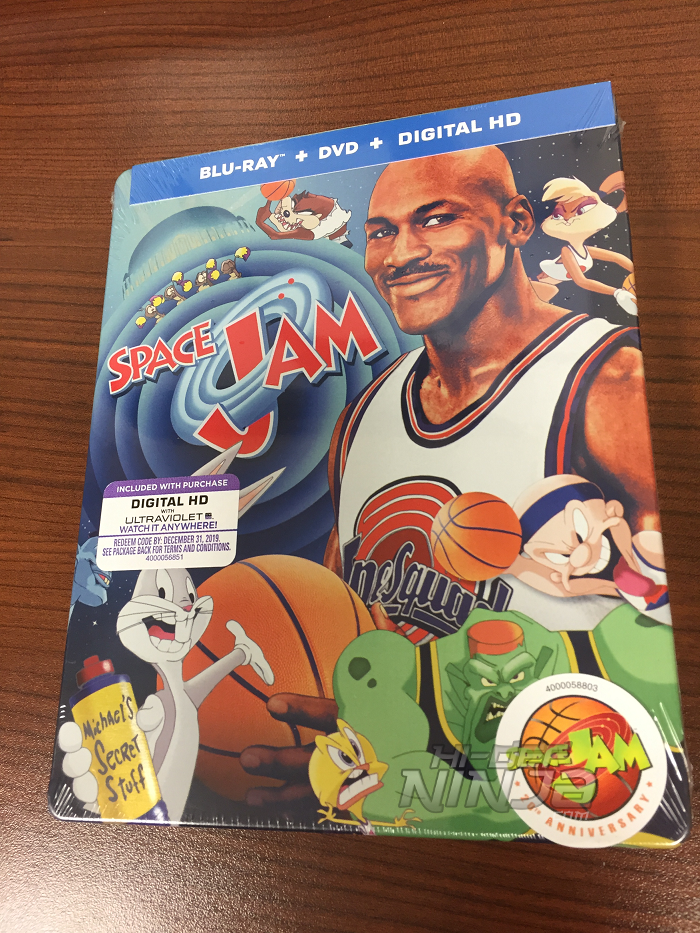 The USA version includes the nifty 20th Anniversary sticker. (which peels off nicely in which I've now stuck it in the inside of the case.)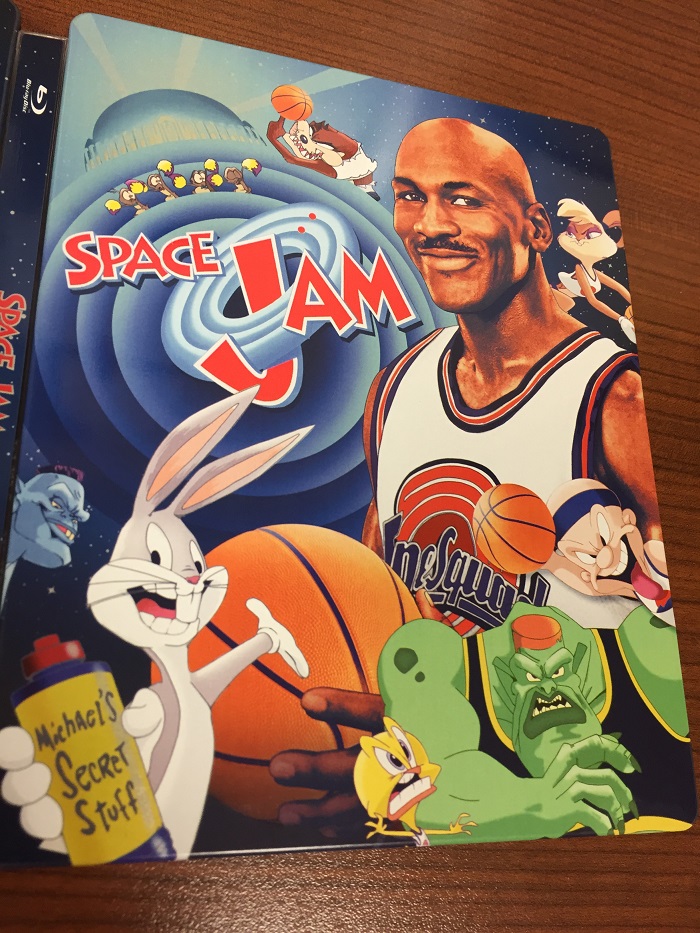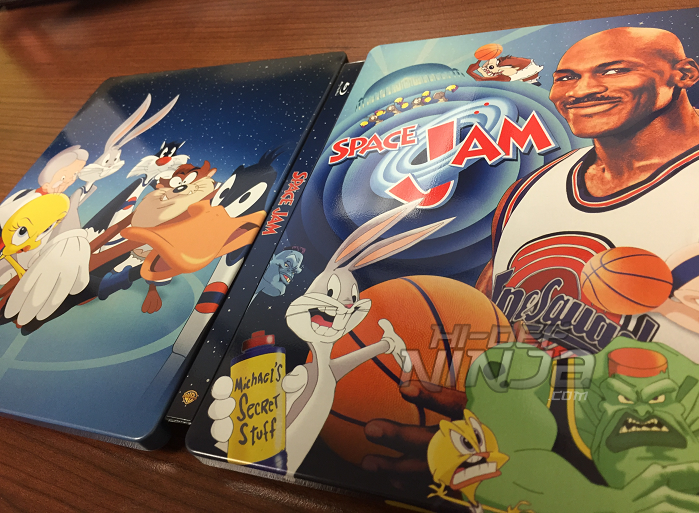 Absolutely gorgeous gloss SteelBook case.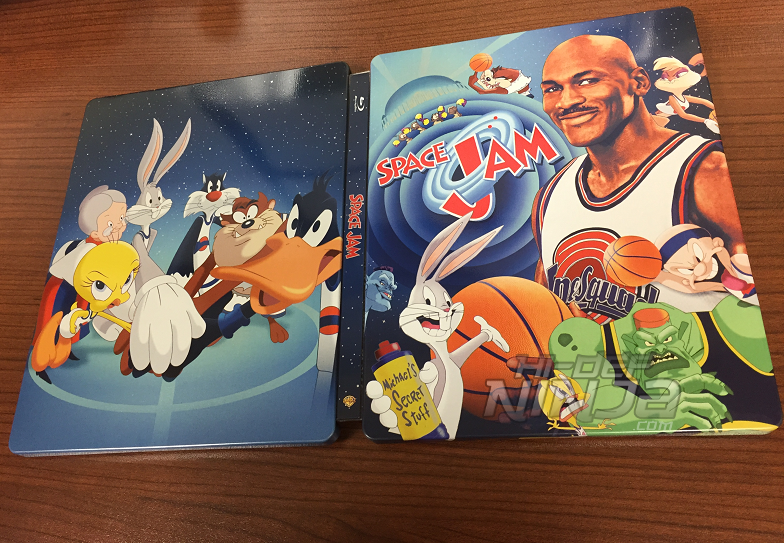 Wonderful bright full color inside artwork.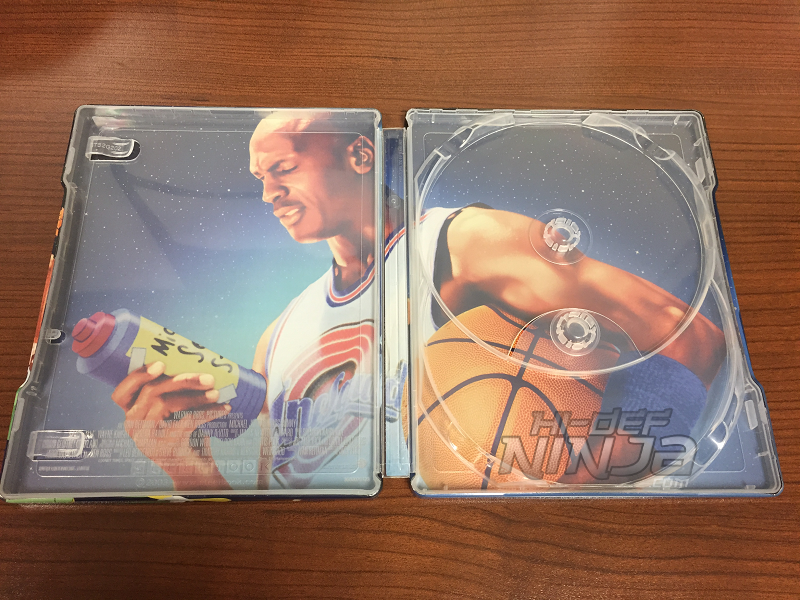 A change of pace by putting the credit block on the inside as to keep the back of the case having a more polished look with full artwork.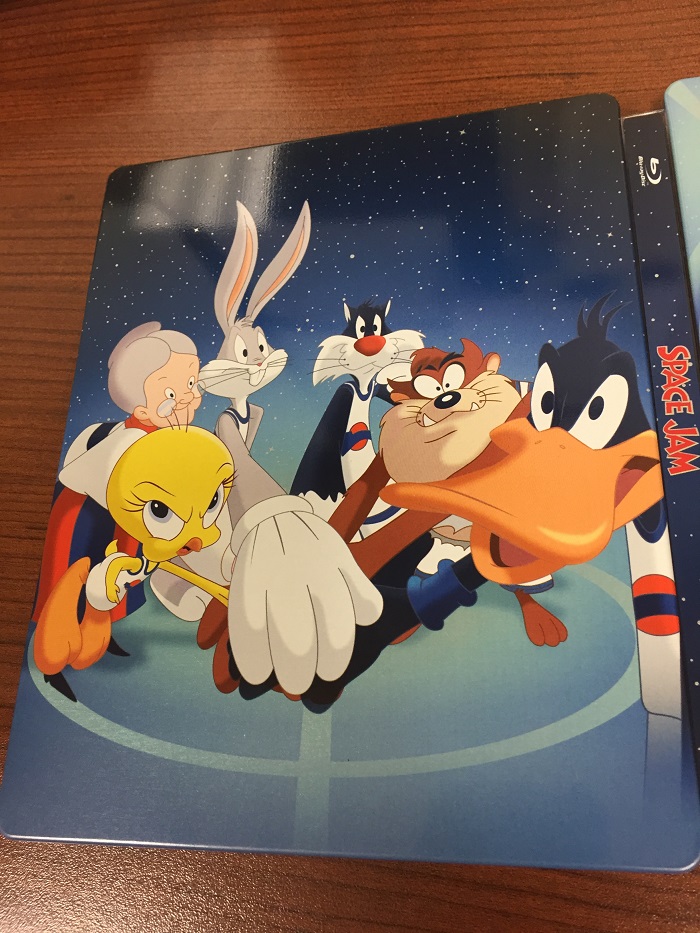 Comes with Blu-ray, DVD, and Ultra-Violet Digital Copy.