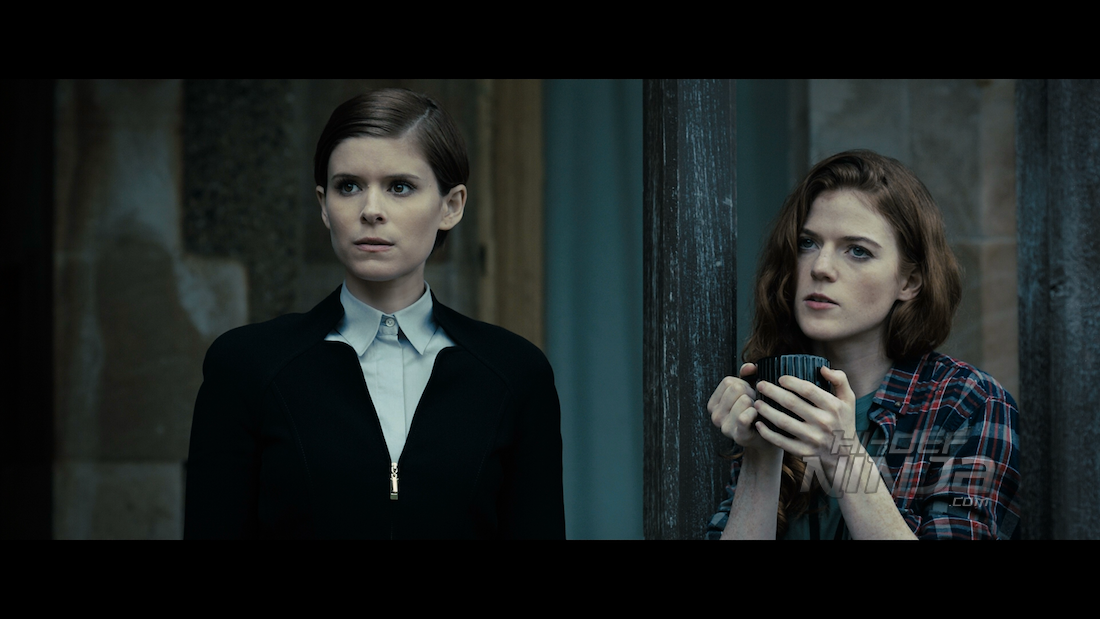 MORGAN Blu-ray Review
The Movie

The Video

The Audio

Supplements
When an incident happens at a genetic research facility, a risk-assessment specialist named Lee Weathers is called in to investigate.  The incident was an attack made by an artificially created human hybrid named Morgan.  Morgan flew off the handle and stabbed a scientist named Dr. Grieff in the eye with a pen.  She is only 5-years old but she has the mind and emotions of an off-balanced teenager.  The company is afraid of how this current matter is to be handled due to a group of scientists recently losing their lives at a different facility.
Luke Scott, the son of director Ridley Scott, directs MORGAN.  This is a sort of existential look at what would happen if man created people artificially and try to use them for what ever they or the puppeteers see fit. This idea has been explored in films before and with a little more elegance. This film is more like a mix of EX MACHINA and THE BOURNE films where you have a group who work for the government and they are trying to make the perfect weapon.  I'm not usually one for going in and revealing plot points but this premise is revealed when Lee is assigned to the incident.  Now, I won't give away the last twist in the story but the film becomes a little "by the numbers" once it establishes the basic story of Lee and Morgan.
 
I will say that the fighting scene has some excellent choreography and quick cuts to make the action feel very raw.  I had no idea Kate Mara had the same ferocity as her sister on screen.
 
Cast
Kate Mara – Lee Weathers
Anya Taylor – Joy Morgan
Toby Jones – Dr. Simon Ziegler
Rose Leslie – Dr. Amy Menser
Boyd Holbrook – Skip Vronsky
Michelle Yeoh – Dr. Lui Cheng
Jennifer Jason Leigh – Dr. Kathy Grieff
Paul Giamatti – Dr. Alan Shapiro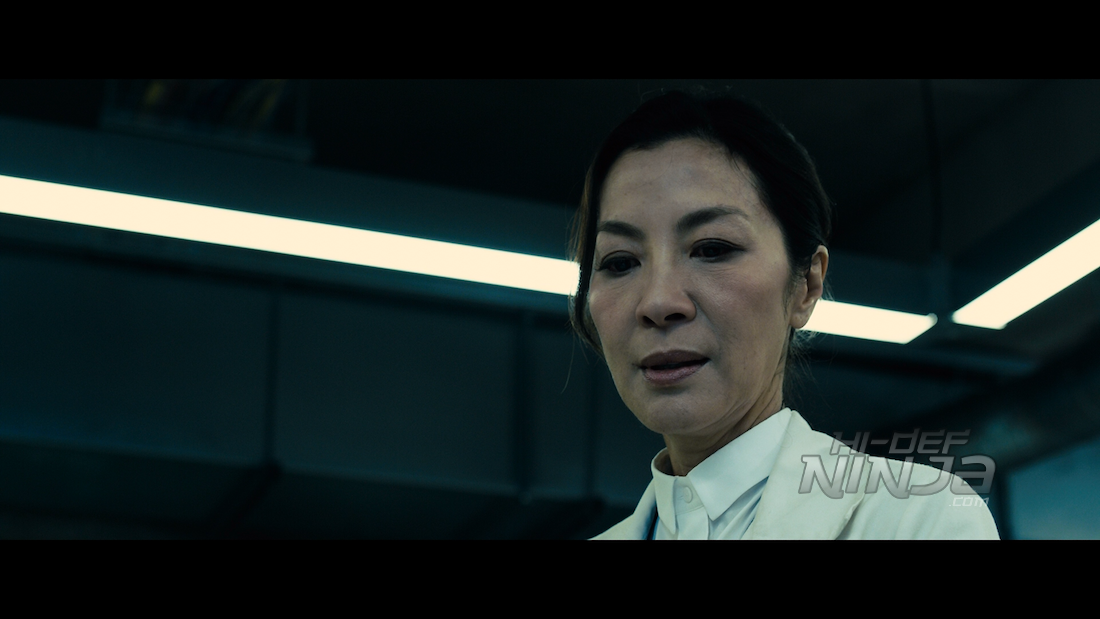 VIDEO QUALITY:
The transfer is a 1080p AVC presentation and it has a cool look to it.  When I say "cool", I mean there is a lack of warmth in the images.  Some of the skin tones are warm or purposely exaggerated but Morgan's are a clay-grey color.  The contrast with the inky blacks behind the colors looks excellent.  The details and lines do become a little middled but not enough to take away from the unique way that this has been filmed.  The different emotions are brought out by the hues being filmed are appropriately colored.
ULTRA HD BLU-RAY 4K VIDEO QUALITY:
The 4k Ultra HD Blu-ray Disc definitely adds another layer to this release as there is much more clarity to the film. Morgan has its own rich visuals that 4k enhances the experience and gives off a look probably much more in tune to what the Director intended. The hues of the blues and greys are extremely sharp, whilst the blacks probably won't get any deeper then that of this 4k viewing.
AUDIO QUALITY:
The audio is a English DTS-HD Master Audio 7.1 mix.  There is a lot of surround use, especially in the lab where they keep Morgan.  The sound reverberates one both sides of the glass.  There is also a lot of echoing sound in the vast wooded areas surrounding the facility that gives a sense of seclusion.  The dialogue and effects have been reproduced well and with clarity.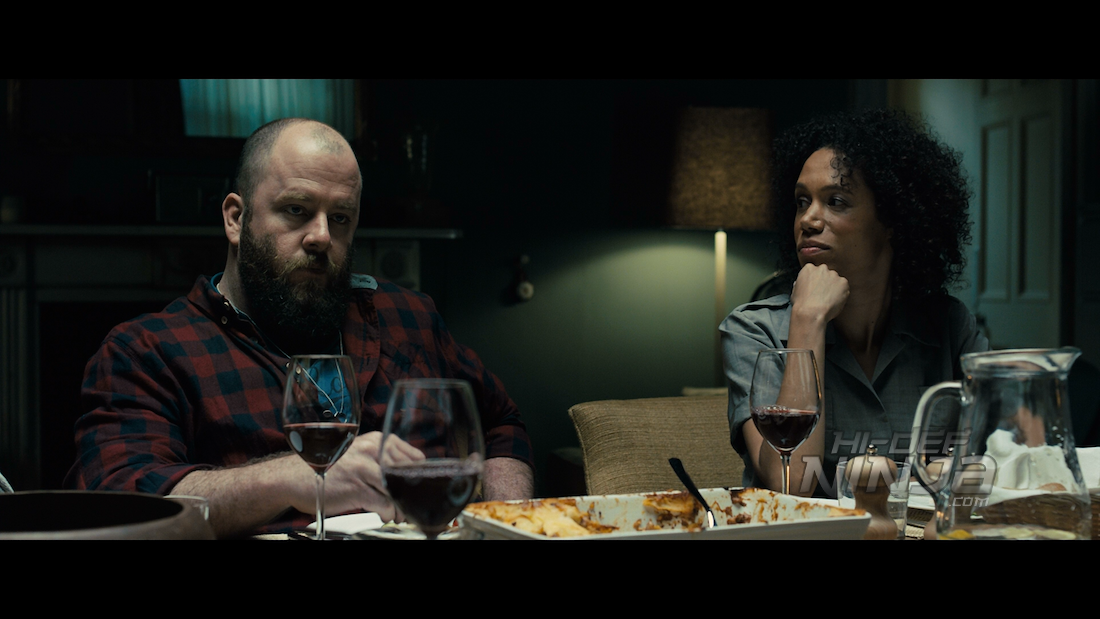 SUPPLEMENTS & PACKAGING
-Audio Commentary: Director Luke Scott
 
-Modified Organism – The Science Behind Morgan: This featurette gives the scientific side of the film.
 
-LOOM: This short film by Luke Scott was done to promote digital filming with RED branded cameras.
 
-Deleted Scenes
 
-Gallery
 
-Trailers
 
Disc Details
2-disc set w/ 1 Blu-ray and 1 DVD
digital copy
 
Running Time
92 mins
 
Edition Ratings
Rated R
 
Region Coding
Region A
 
Video Resolution
1080p MPEG-4 AVC
Aspect ratio: 2.39:1
 
Audio Mixes
English DTS-HD Master Audio 7.1
Spanish Dolby Digital 5.1
French Dolby Digital 5.1
Czech Dolby Digital 5.1
Hindi Dolby Digital 5.1
Urdu Dolby Digital 5.1
Hungarian Dolby Digital 5.1
Thai Dolby Digital 5.1
Turkish Dolby Digital 5.1
 
Subtitles
English SDH
French
Portuguese
Spanish
Bulgarian
Cantonese
Croatian
Czech SDH
Greek
Hebrew
Hindi
Hungarian
Icelandic
Indonesian
Korean
Malay
Mandarin (Simplified)
Romanian
Serbian
Slovak,
Slovenian
Thai
Turkish
Vietnamese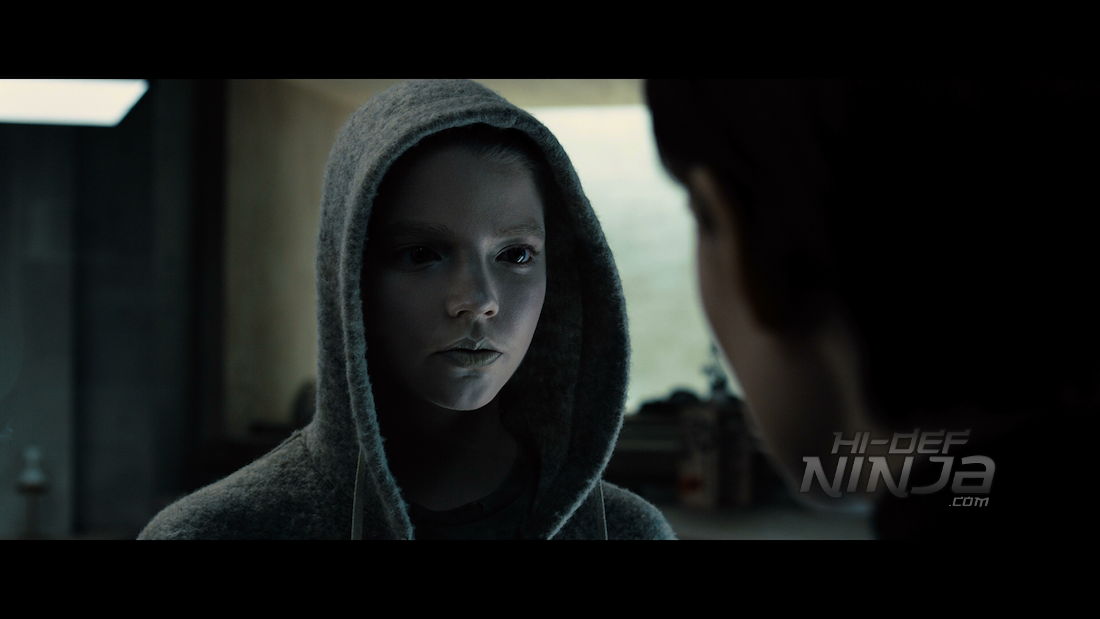 THE BOTTOM LINE:
MORGAN is a scifi movie with some sound science that supports the story it wants to tell… could I use more words with 'S'? The character development with Lee was interesting to see and Kate Mara is that character.  She is cold and calculating when she needs to accomplish the task at hand. The release has strong audio and video authoring that really brings the movie to life.  The extras feel like a documentary explaining what was done to create Morgan.  They're very interesting and worth watching.  As a whole, this is a good effort and worth checking out to see Scott's work but you might want to give it a rent first.
Order your copy of MORGAN from Amazon
Order the 4k Ultra HD Blu-ray Version