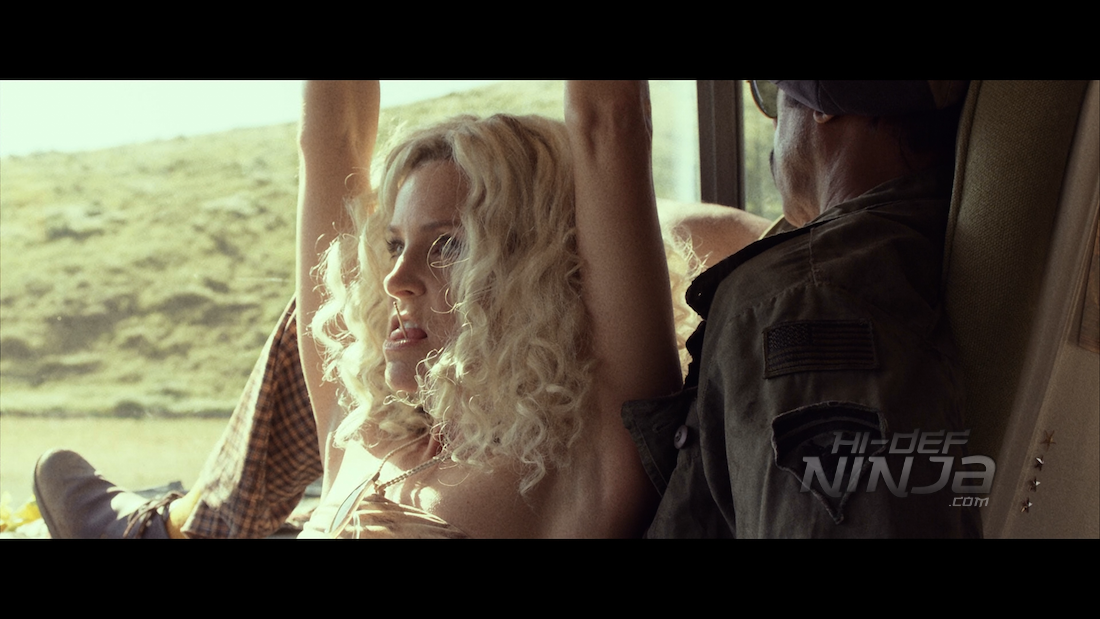 31 Blu-ray Review
The Movie

The Video

The Audio

Suppliments
Its Halloween 1976 and a group of carnival workers are on a road trip together and they come across a strange set of scarecrows in the middle of a dark road. They're suddenly ambushed and brought to a strange room where they are told that they are a part of a game called "31". The idea is to survive for 12 hours with all manner of hell thrown at them while these 3 aristocrats place bets on who will last.
Rob Zombie has written and directed 31. The best way to imagine the plot of the movie is Zombie's idea of THE TEXAS CHAINSAW MASSACRE meshed with the 2013 film, RAZE. I say this because the movie starts out as sort of a road movie then is becomes a survival film with the rich betting on their favorites like some kind of illegal dogfight. Most of the cast are actors that Zombie loves to use with his wife front and center. This takes away from the film a little because she plays the same character in every role she's been in. There are clowns, chainsaws, and gruesome effects that are typical of this filmmaker.
Cast
Sheri Moon Zombie – Charly
Jeff Daniel Phillips – Roscoe Pepper
Lawrence Hilton-Jacobs – Panda Thomas
Meg Foster – Venus Virgo
Richard Brake – Doom-Head
Malcolm McDowell – Father Napoleon-Horatio-Silas Murder
Judy Geeson – Sister Dragon
Jane Carr – Sister Serpent
Pancho Moler – Sick-Head
Lew Temple – Psycho-Head
David Ury – Schizo-Head
E.G. Daily – Sex-Head
Torsten Voges – Death-Head
Ginger Lynn – Cherry Bomb
Tracey Walter – Lucky Leo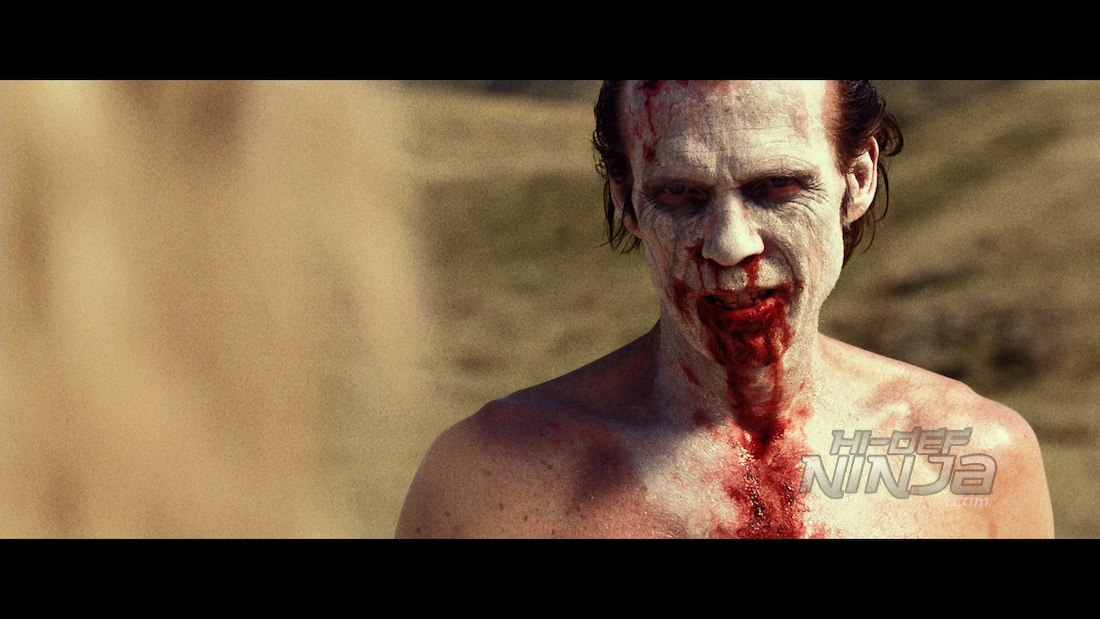 VIDEO QUALITY:
The transfer for 31 is a 1080p AVC presentation. This is really a mixed bag of the gritty look that Rob Zombie likes to have in his films to keep that grindhouse tone and in the close-ups, you get a sharp picture. As a whole, the film is dark, claustrophobic and the lighting shows that the protagonists are in these small rooms. Also when you see the sloppy wax-paint on the clowns faces with their scalps hanging off, you get a creepy feeling from what you see in focus. Overall, it's a really appropriate transfer for the imagery of the film.
AUDIO QUALITY:
The audio is a DTS-HD Master Audio 5.1 mix. Like the video, it captures a lot of the surroundings well with the reverberating effects and voices in these small areas. The effects are also done well with the chainsaws layered with the voices and grinding flesh sounds. It stays adequately gross and works well for the film.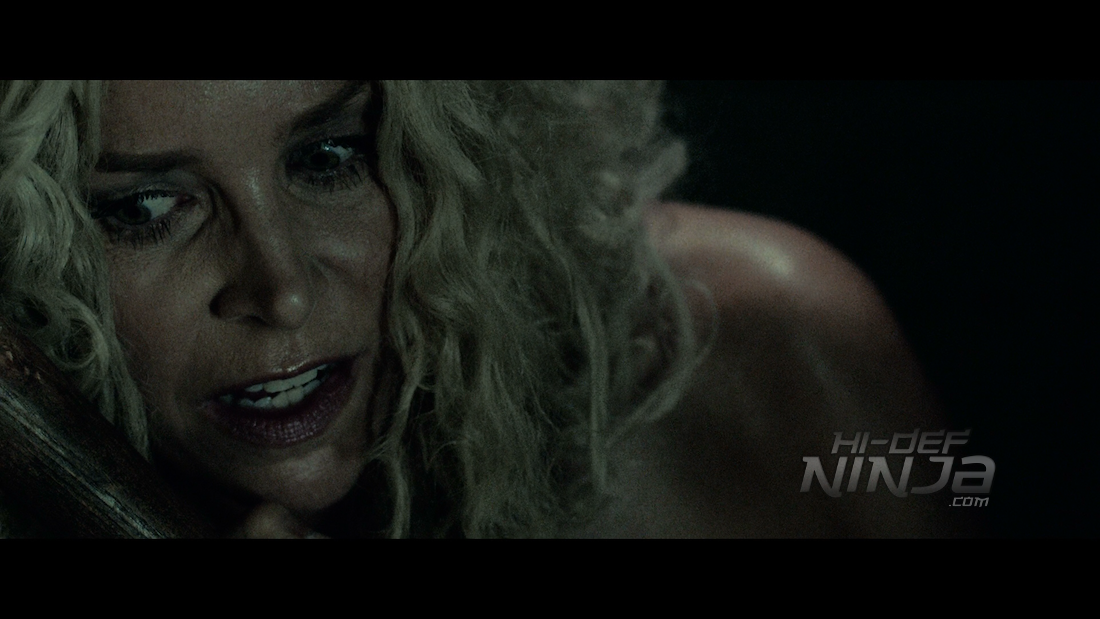 SUPPLEMENTS & PACKAGING
-Audio Commentary: with writer/director Rob Zombie
-In Hell Everyone Loves Popcorn: The Making of 31: This featurette that runs longer than the film gives an in-depth look at the entire process of making this film.
Disc Details
1 Blu-ray Disc
Digital copy
Running Time
102 mins
Edition Ratings
Rated R
Region Coding
Region A
Video Resolution
1080p AVC MPEG-4
Aspect ratio: 2.40:1
Audio Mixes
English DTS-HD Master Audio 5.1
Subtitles
English
English SDH
Spanish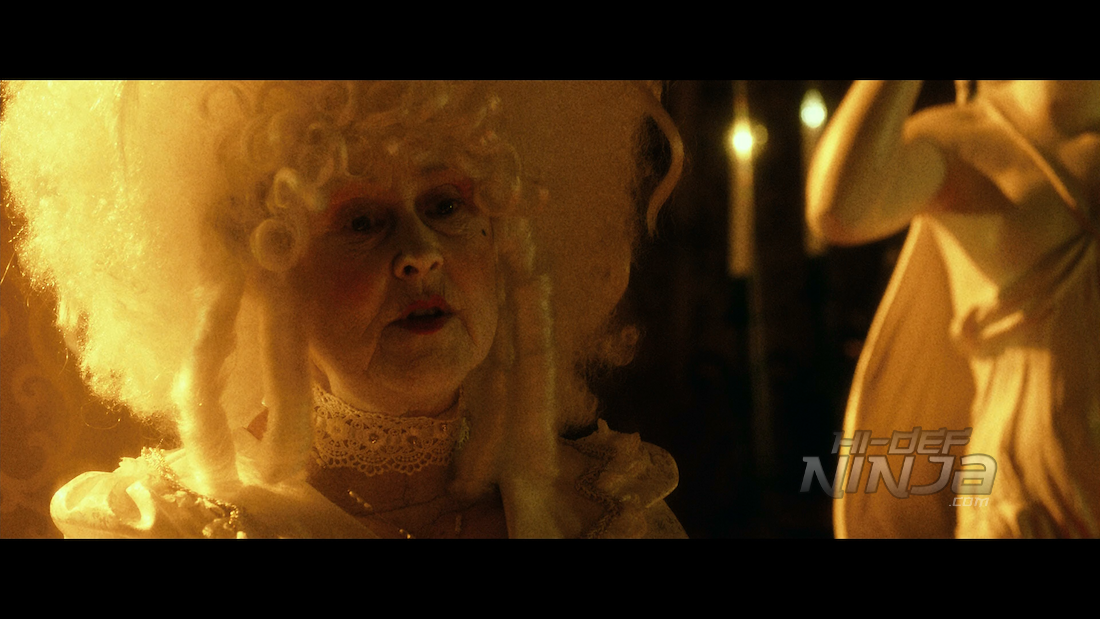 THE BOTTOM LINE:
31 is a grimy film with torture porn and gore. It is entertaining but very run-of-the-mill effort from Rob Zombie. The video looks pretty good but the audio is a strong mix. Even though there are only two extras included, the content is unmatched by anything I've seen recently. If you're a fan of his work, pick this one up but if you are only curious, give it a rent.