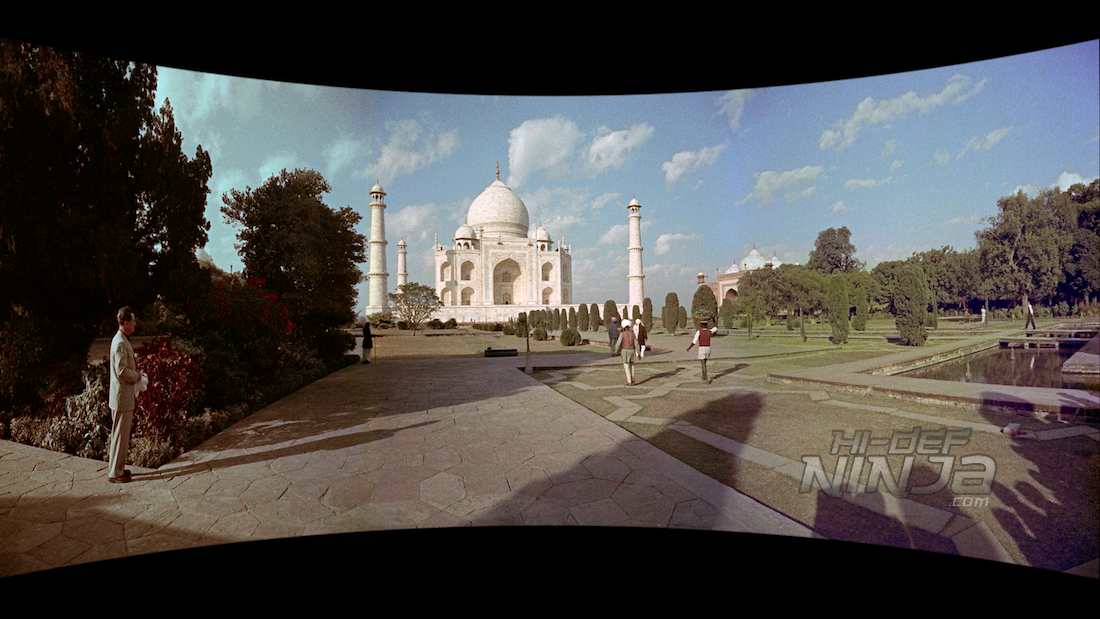 Flicker Alley's THE BEST OF CINERAMA Blu-ray Review
The Movie

The Video

The Audio

Suppliments
THE BEST OF CINERAMA is a beautiful look at imagery that has been filmed on 35mm film but put on screen with three projectors.  The widescreen is made out of strips rather than one continuous piece of materiel and the images are cross-projected to look like one larger image.  
 
The movie has a very 60's feel with the imagery of the people on rollercoasters, jet planes, and the bobsled scene.  I think its because a lot of those scenes remind me of the old JAMES BOND films.  There are also scenes of some of the most famous cities and locations in the world including Paris, Milan, and Israel.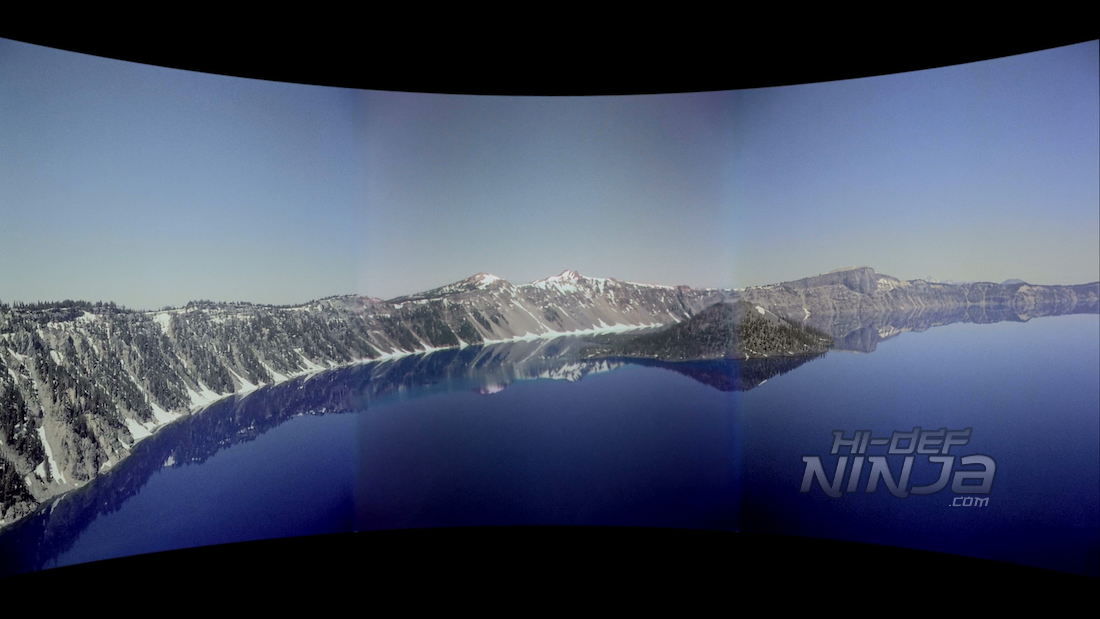 VIDEO QUALITY:
The video is a 1080p AVC transfer that looks amazing.  It has been restored from the original negatives to create a curve on the top and bottom of the viewing area.   The images are sharp and feel like something that you would watch at some sort of museum. The film looks beautiful. The only issue I saw is where the 3 films came together. The images have a muddled line to divide them into thirds.  There is a nice, natural grain on the film that looks excellent.
 
I viewed this on my regular viewing TV but I also watched a portion of this and the companion film on a curved monitor.  It really made a difference because it was made to be seen on a curved screen.  
AUDIO QUALITY:
The audio is a DTS-HD Master Audio 5.1 mix.  It gives the film depth and helps with the grandness that Cinerama is going for.  The music is beautiful and overtures are as grand as the images onscreen.  The narrator's voice is clear and easy to hear.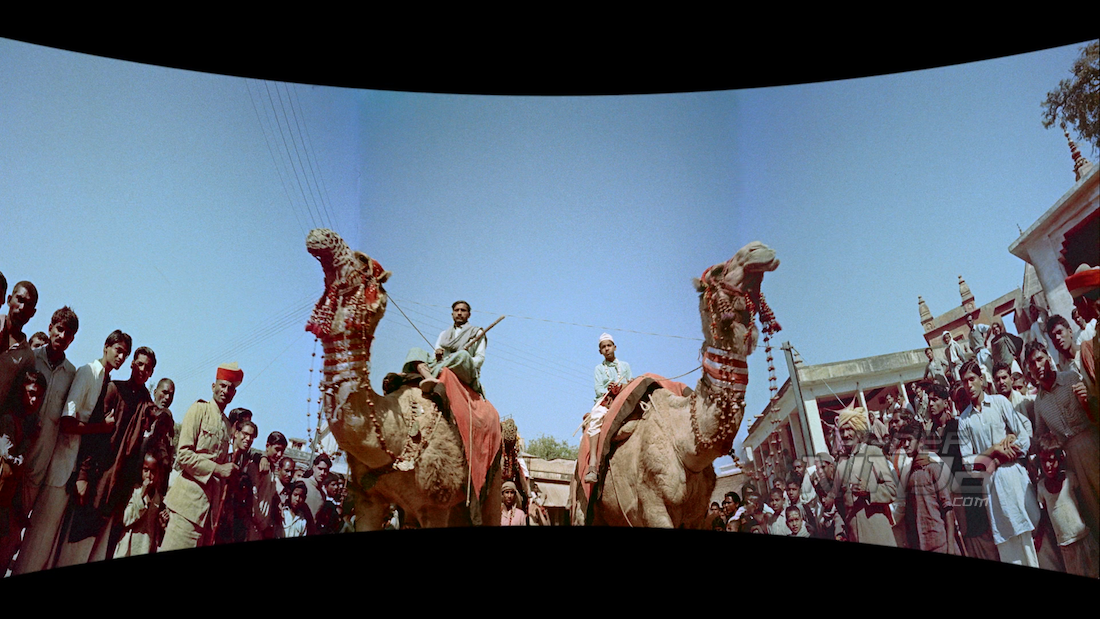 SUPPLEMENTS & PACKAGING
-Audio Commentary: With Cinerama historian David Coles
 
-SHELLARAMA – 1965: This Shell Oil Company film has been shot in Super-Technirama and shown on 70mm.
 
-BRIDGE TO SPACE – 1968: This is a 70mm documentary short that was shot at Merritt Island and at Cape Canaveral.
 
-The Rangerettes: This is a deleted scene from SEVEN WONDERS OF THE WORLD featuring Kilgore College Rangerettes.
 
-Battleship Iowa Arrives in San Pedro: A Cinerama short film shot in 2012.
 
-Reconstructing THE BEST OF CINERAMA: This is a restoration demonstration with Dave Strohmaier.
 
-Cinerama Troika: Interview with the principles behind Cinerama travelogue restorations 
 
-Remembering THE BEST OF CINERAMA: Interview with Cinerama editor Norman Karlin.
 
-Slideshows
 
-Theatrical trailer
 
 
Disc Details
2-disc set w/ 1 Blu-ray and 1 DVD
 
Running Time
143 mins
 
Edition Ratings
Not Rated
 
Region Coding
Region Free
 
Video Resolution
1080p MPEG-4 AVC
Aspect ratio: 2.56:1
 
Audio Mixes
English DTS-HD Master Audio 5.1
English LPCM 2.0
 
Subtitles
English SDH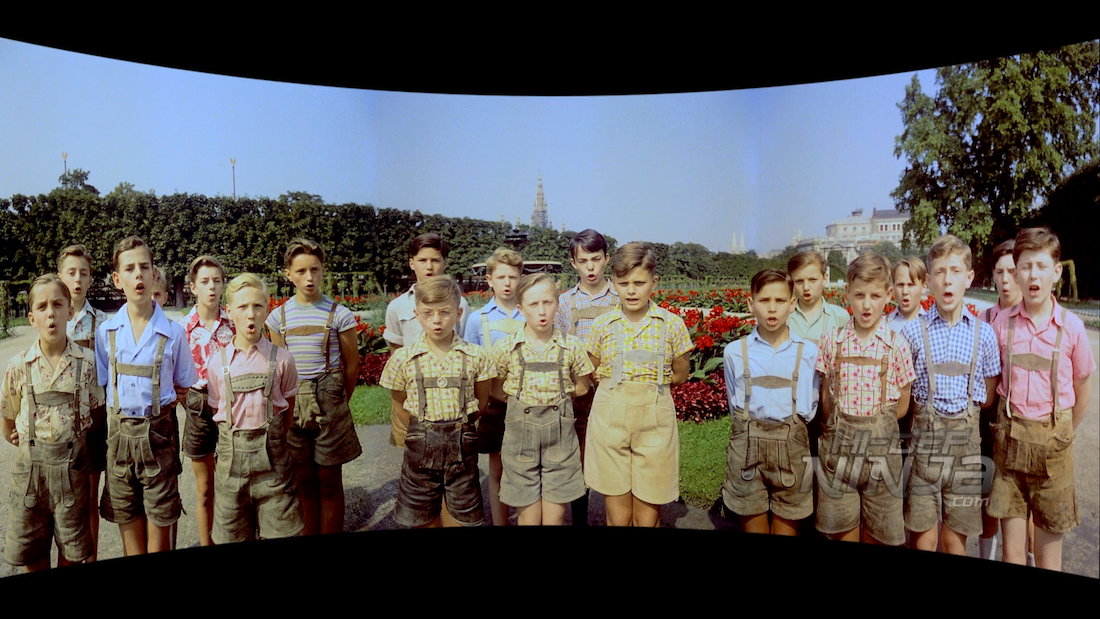 THE BOTTOM LINE:
This movie is something very different and that has been part of the charm since its inception.  This really feels like you're watching a part of cinema history to see the innovations that have come over the years.  Flicker Alley did a great job remastering the film to look clean on Blu-ray with great audio and video.  There is also a good lineup of extras included.  This is an easy recommend for cinephiles, history buffs, and fans of Cinerama.