Hasbro just released more ROGUE ONE: A STAR WARS STORY figures and role play, and since it is the 40th Anniversary this year, they also just shared new STAR WARS: EPISODE IV: A NEW HOPE Black Series role play, figures, and more.
[Update 2-16-17]
Exclusive reveals today ahead of Toy Fair include The Black Series Poe Dameron Electronic Helmet, Bladebuilders Path of The Force Lightsaber, and Nerf Glowstrike Stormtrooper Deluxe Blaster.
Star Wars Bladebuilders Path Of The Force Lightsaber ($49.99)
Follow the dark side or the light side with this premium lightsaber! Attach a Jedi connector piece and fight on the light side automatically activating blue light effects, or simply switch the connector piece to battle with a red Sith blade. For more action, press the button on the connector piece to expand the hilt for ultimate customization.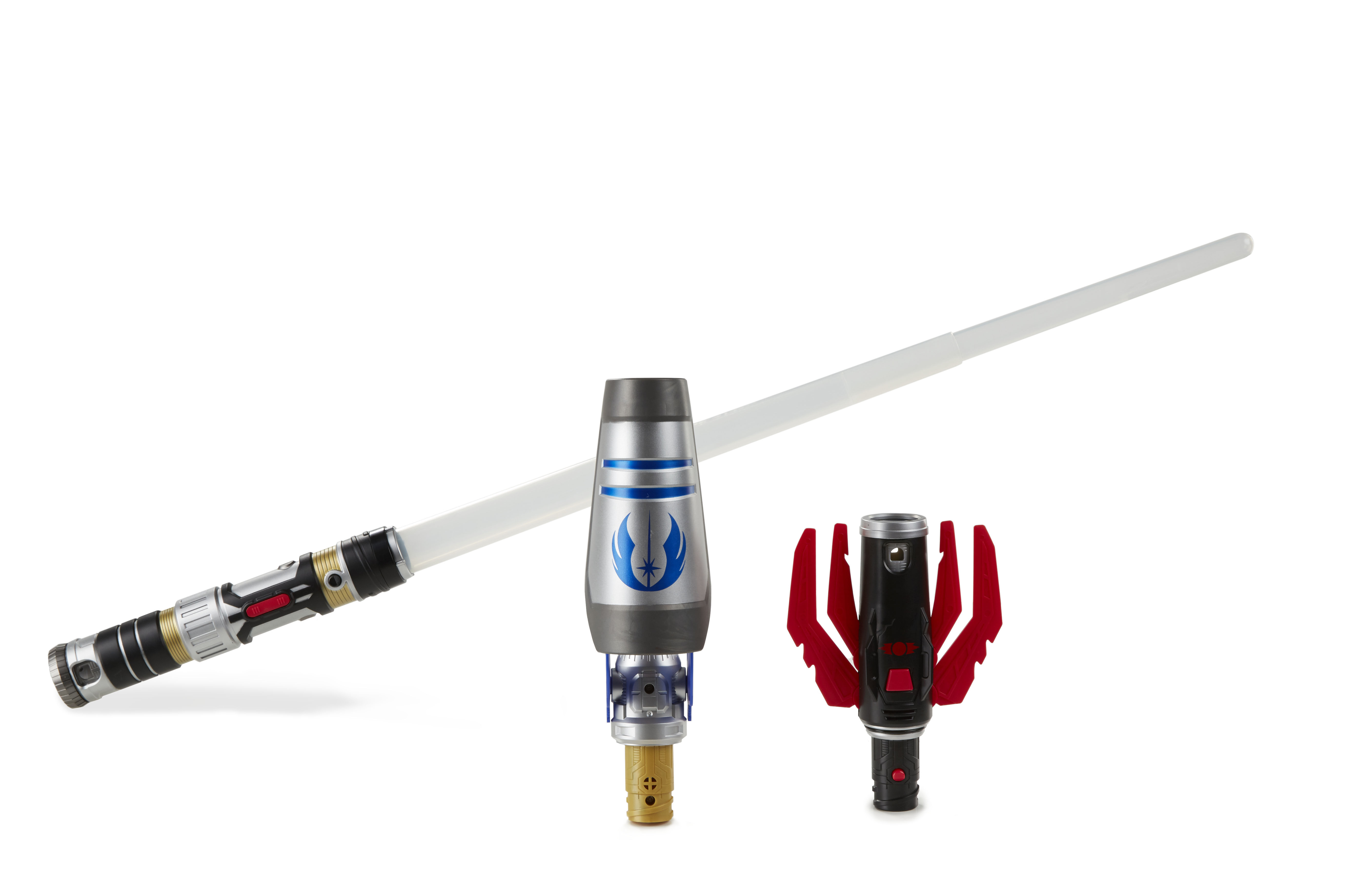 Star Wars Nerf Glowstrike First Order Stormtrooper Deluxe Blaster ($79.99)
Fight like a FIRST ORDER STORMTROOPER with laser blast sound effects and motorized blasting that fires 12 darts in a row.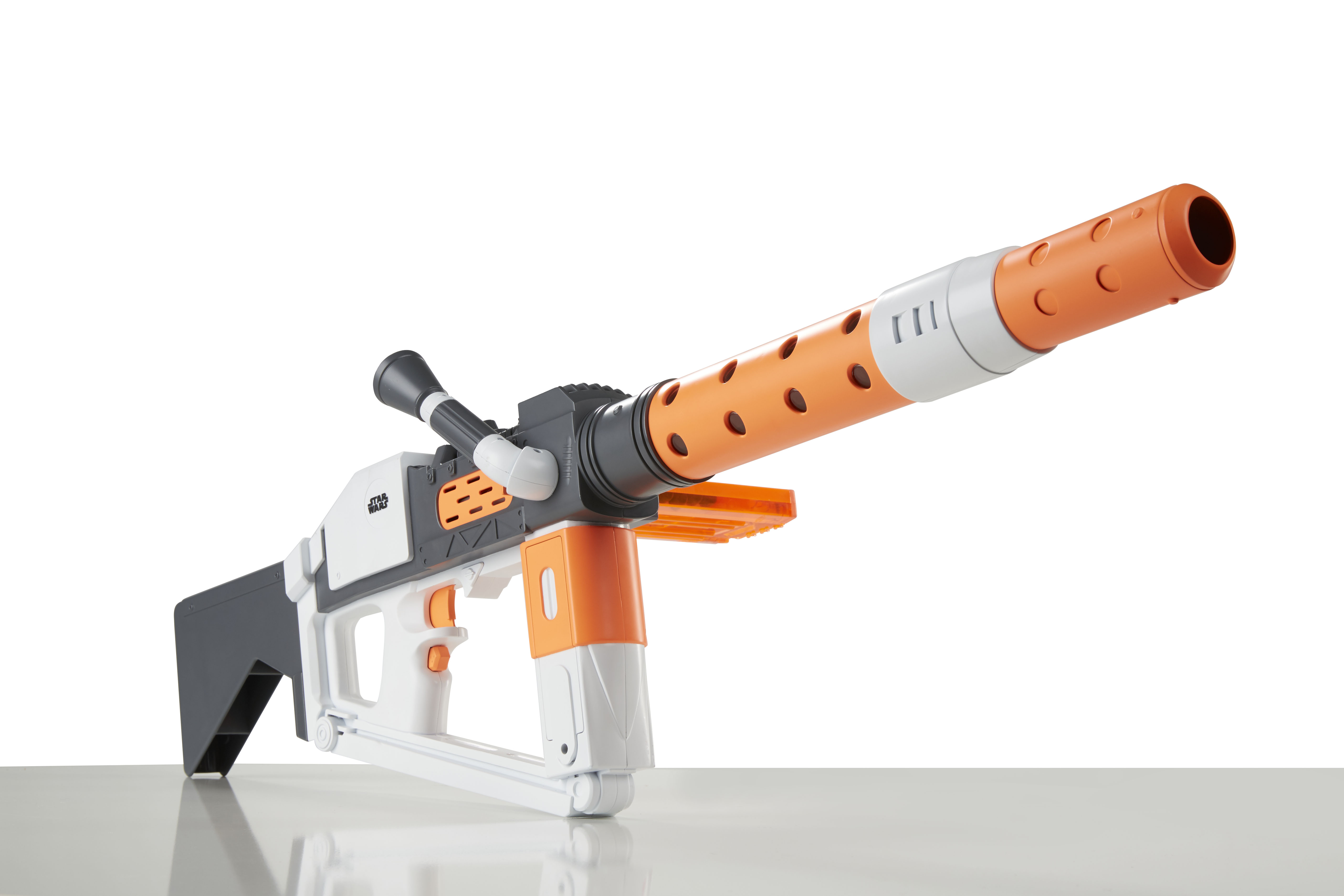 Star Wars: The Black Series Poe Dameron Electronic Helmet ($79.99)
Experience battle like never before with a surround sound speaker system that amplifies X-WING and TIE FIGHTER vehicle sounds and transmits communications from loveable sidekick BB-8. This unique helmet features exquisite deco and movie-accurate detail.

[Original Story]
ROGUE ONE: A STAR WARS STORY
In the 3.75-inch scale new ROGUE ONE figures include Admiral Raddus, Fenn Rau, Lieutenant Sefla, and Shoretrooper & Captain Bistan. Also releasing is an electronic 12-Inch Imperial Death Trooper and Bladebuilders Jedi Knight Lightsaber.
3.75-Inch Figure Assortment ($7.99)
Figures include five points of articulation and come with their iconic battle accessories. Characters include heroes and villains from ROGUE ONE: A STAR WARS STORY, STAR WARS REBELS, and the STAR WARS: THE FORCE AWAKENS.
Admiral Raddus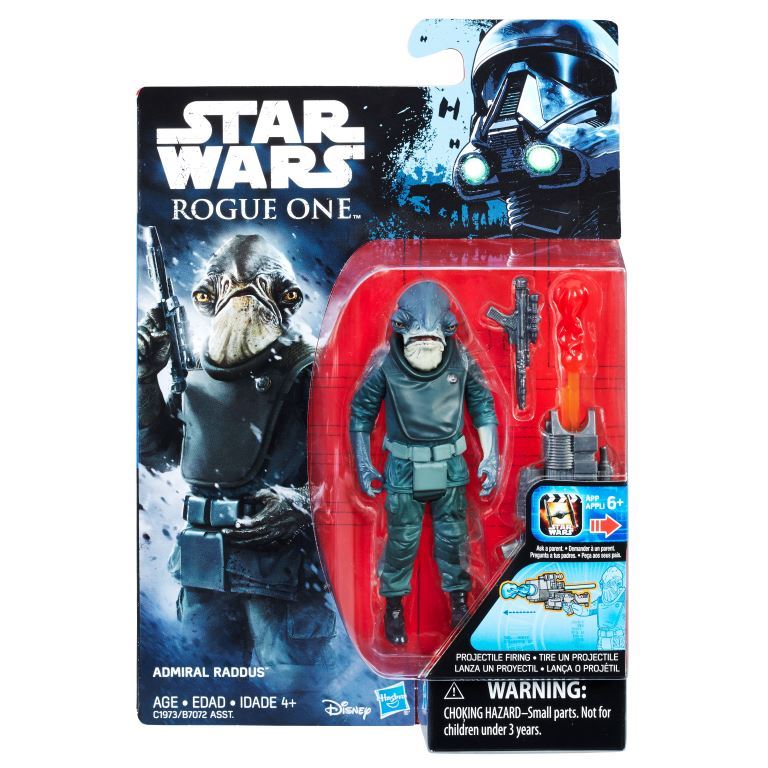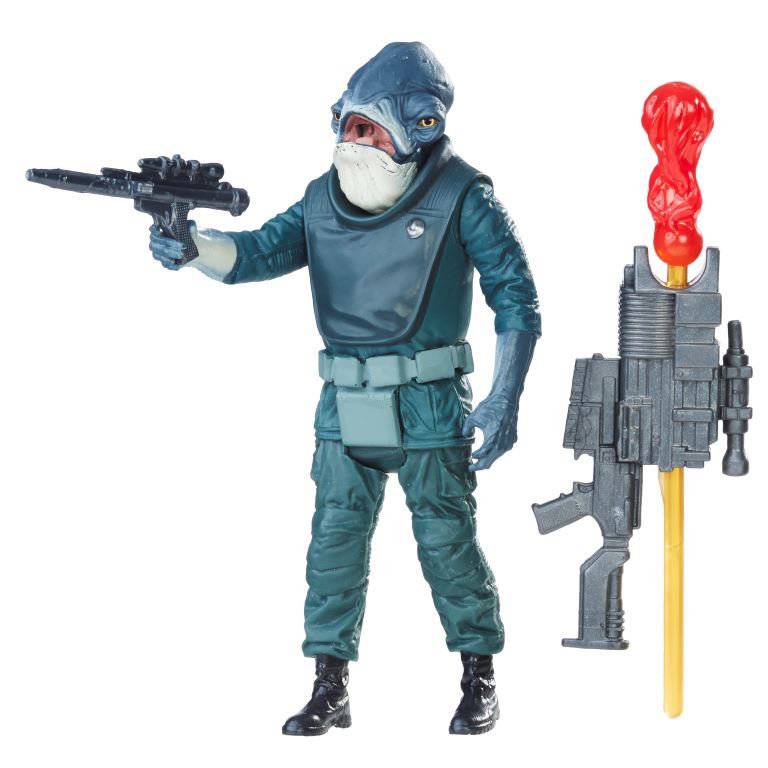 Fenn Rau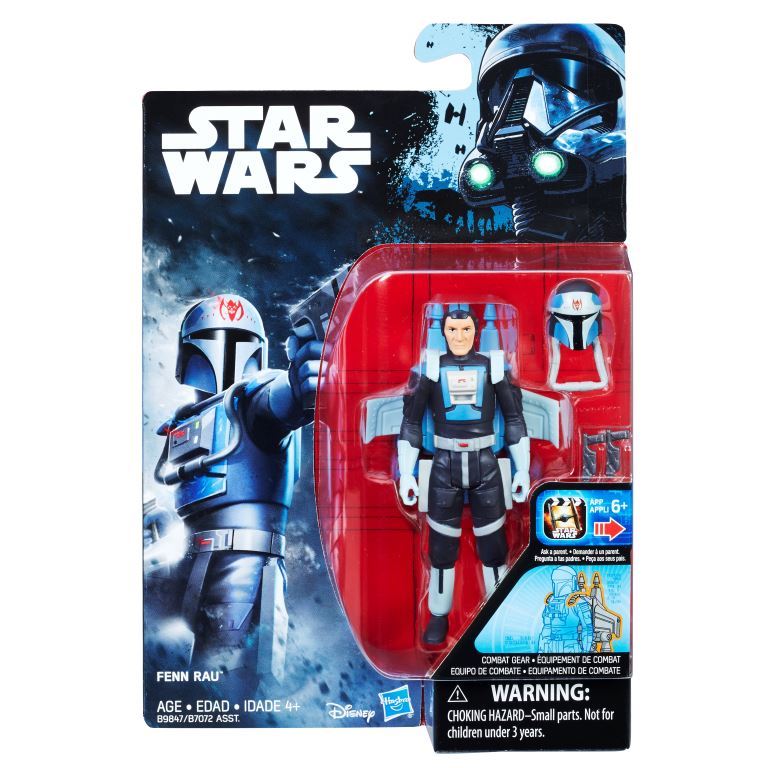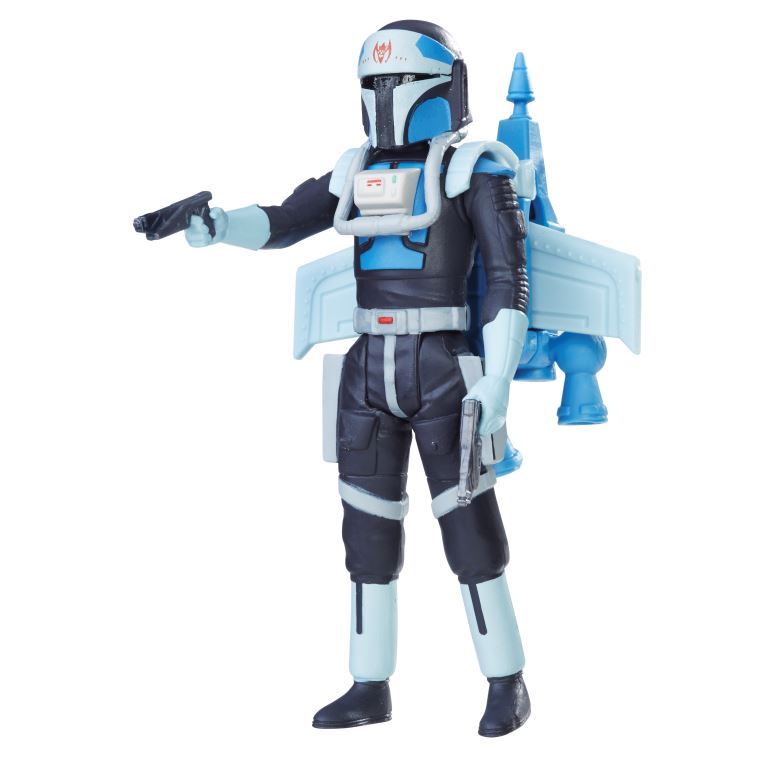 Galen Erso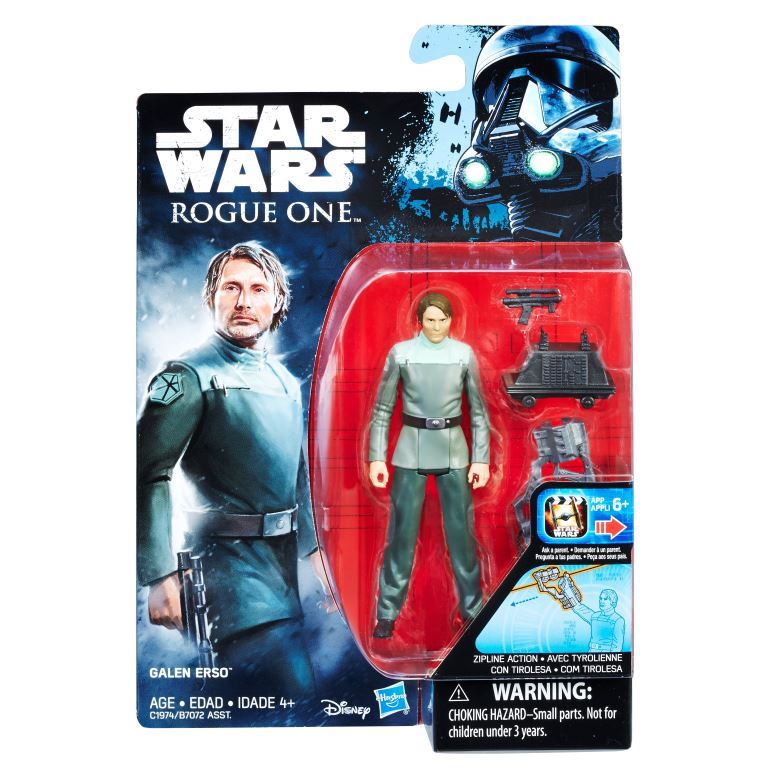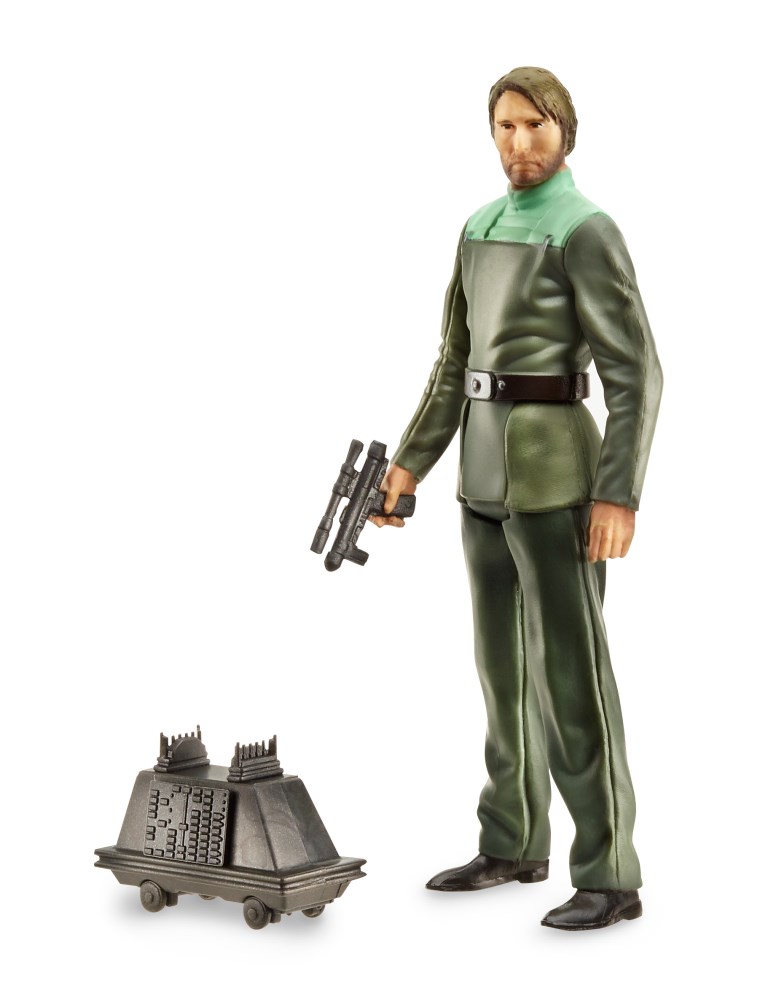 Lieutenant Sefla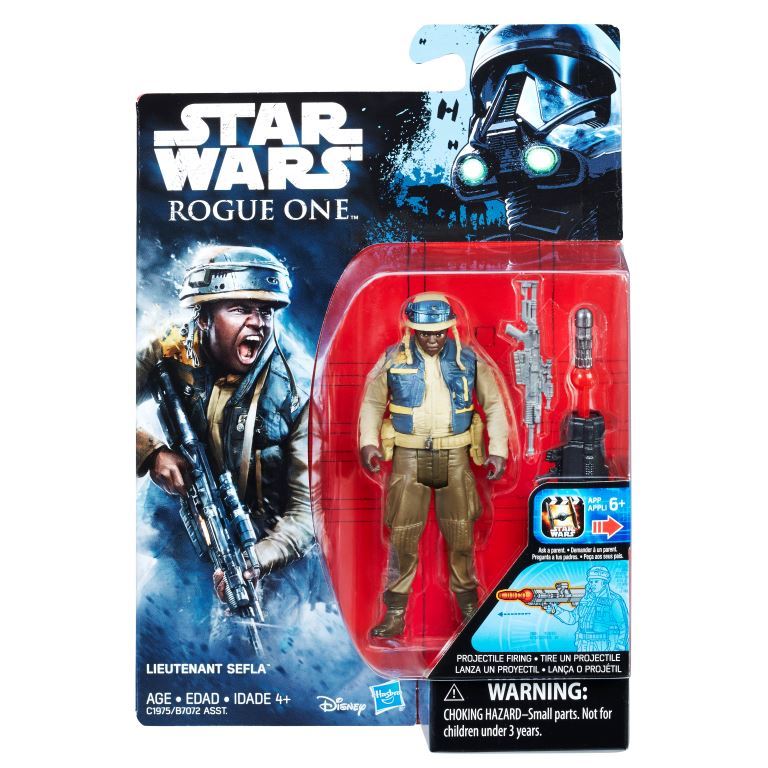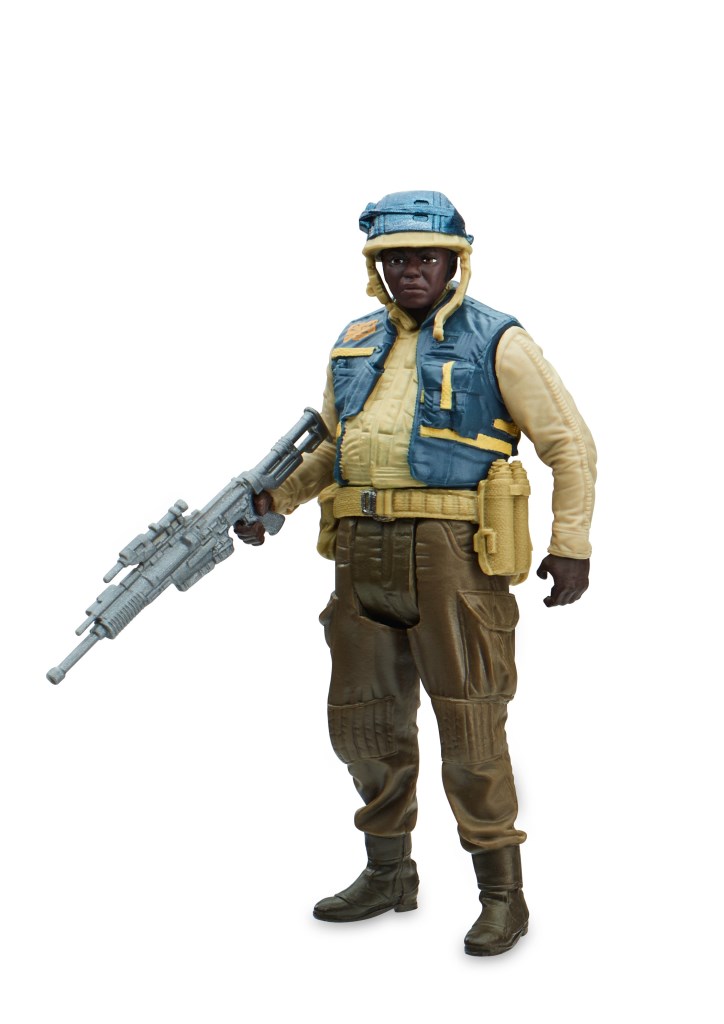 3.75-Inch Deluxe Figure 2-Pack Assortment ($14.99)
Each pack comes with 2 figures, multiple accessories, and includes a dual-projectile launcher. Characters included from both ROGUE ONE: A STAR WARS STORY and the STAR WARS: THE FORCE AWAKENS series
Shoretrooper & Captain Bistan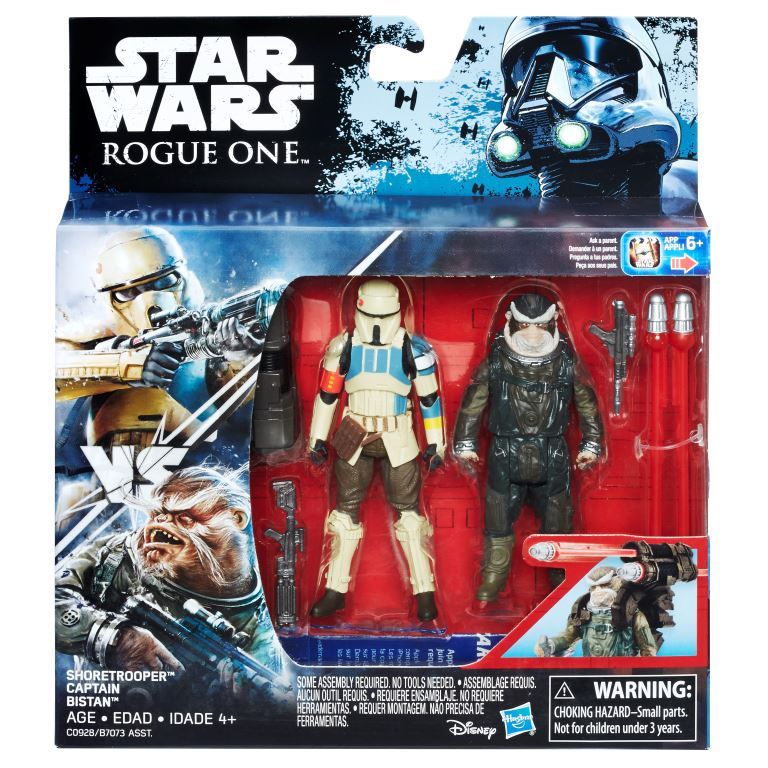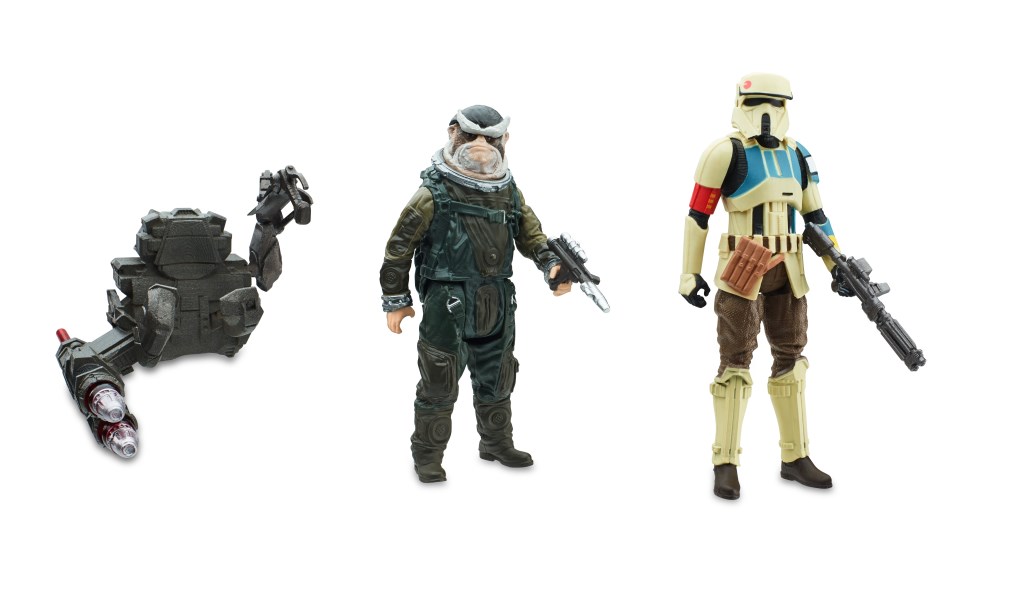 Imperial Death Trooper 12-Inch Figure ($19.99)
From ROGUE ONE: A STAR WARS STORY comes the most feared Stormtrooper to date the Imperial Death Trooper that features authentic battle sounds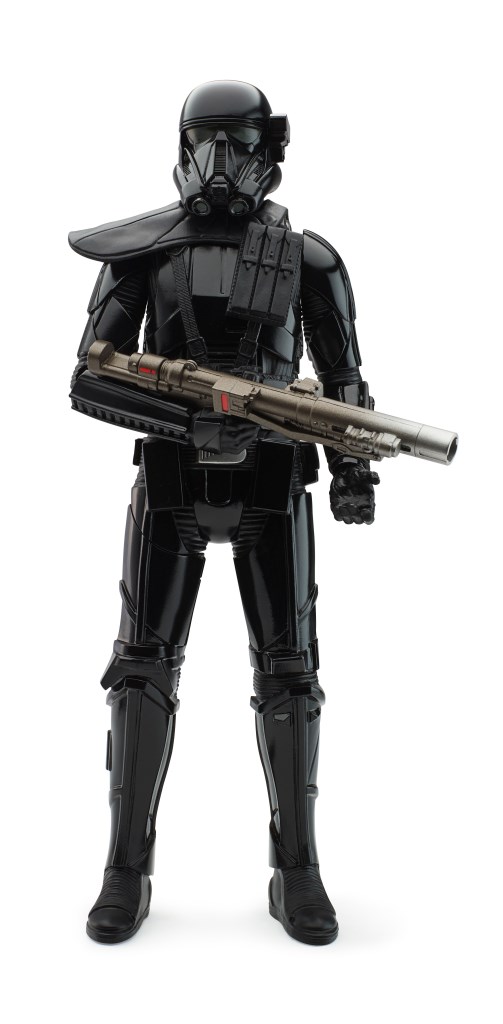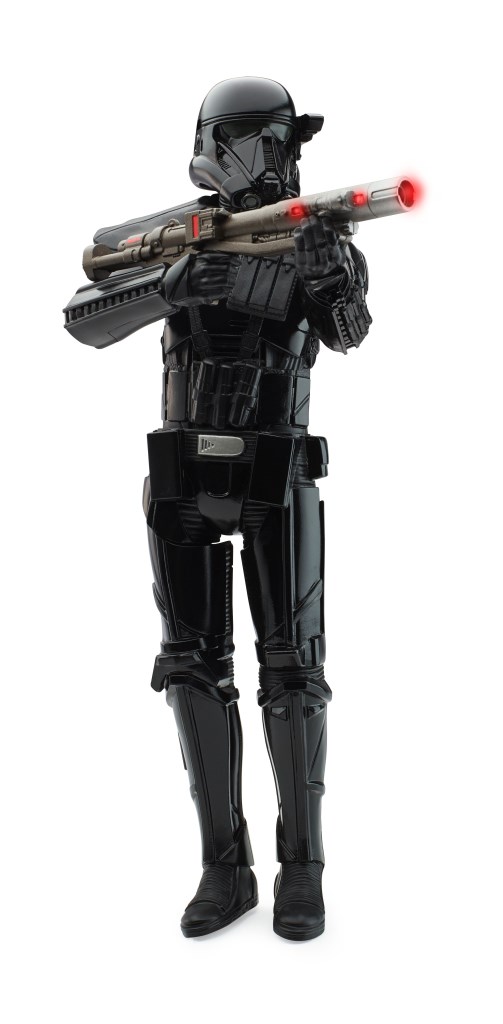 Star Wars Bladebuilders Jedi Knight Lightsaber ($29.99)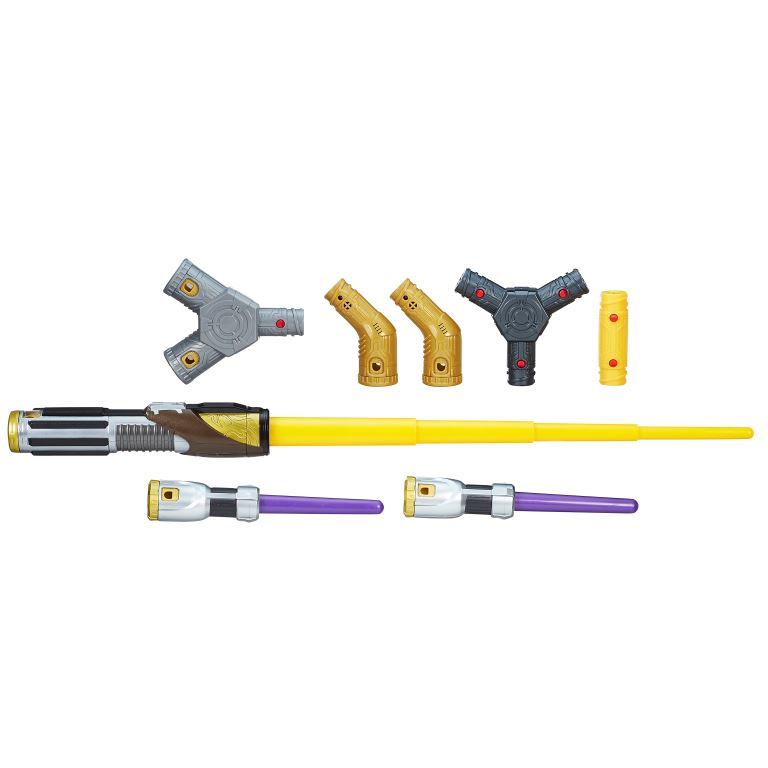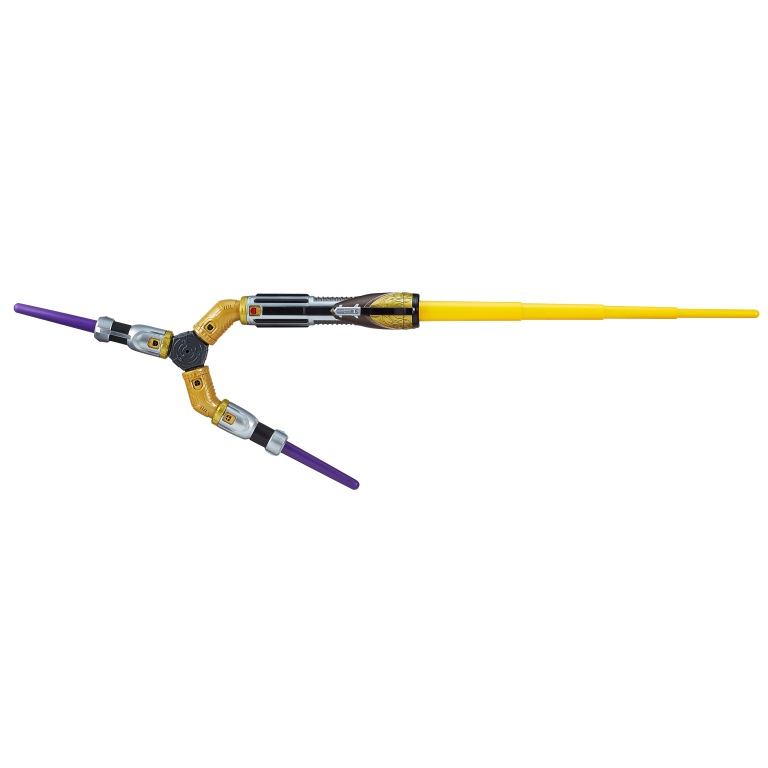 Star Wars Episode IV: A New Hope
Includes 3.75-inch Titanium Series Diecast figures based on A New Hope, including fan favorite characters. A new Black Series Luke Skywalker Centerpiece figure, Black Series Obi Wan Kenobi Force FX Lightsaber, and Star Wars Monopoly 40th Anniversary Edition are also included in the 40th Anniversary Celebration!
The Black Series 3.75-Inch Titanium Series Figures (14.99)
Inspired by the 40th Anniversary of the first STAR WARS film, each iconic figure represents a notable character, including Princess Leia, Darth Vader, Luke Skywalker, Obi Wan Kenobi, and Han Solo with movie-real design. Each figure features a dynamic, double-sided backdrop and character-specific accessory. Combine each individual backdrop to piece together a bigger STAR WARS scene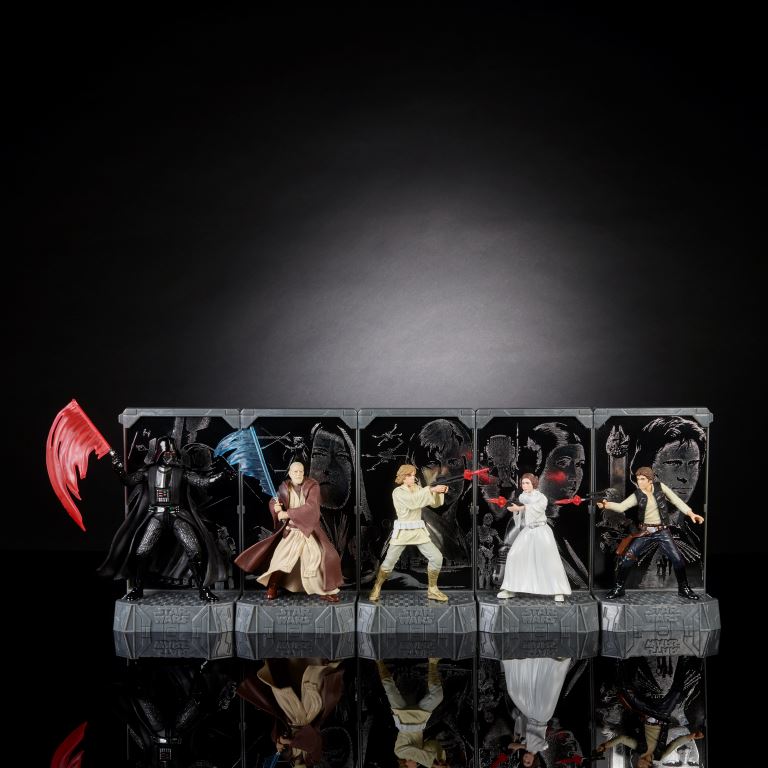 The Black Series Centerpiece Figure ($49.99)
The Centerpiece figure series features the most incredible STAR WARS battle scenes like never before with premium light and sound effects. The Luke Skywalker figure is inspired by the Hoth battle from Empire Strikes Back.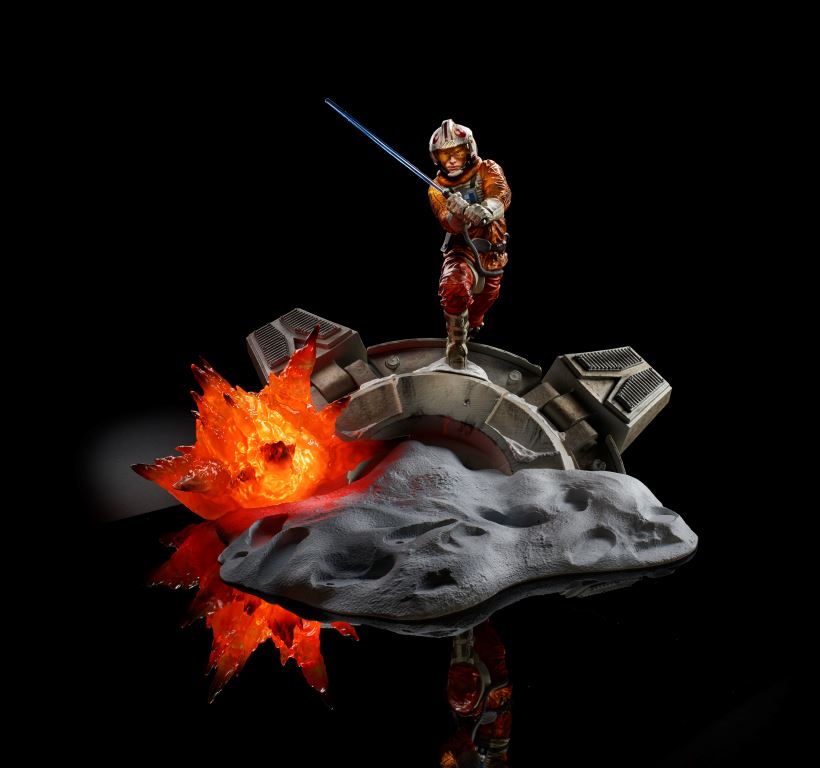 The Black Series Force FX Obi Wan Kenobi Lightsaber ($179.99)
Each highly detailed weapon features a quality metal hilt, built-in accelerometer, realistic light effects, and battle-clash sounds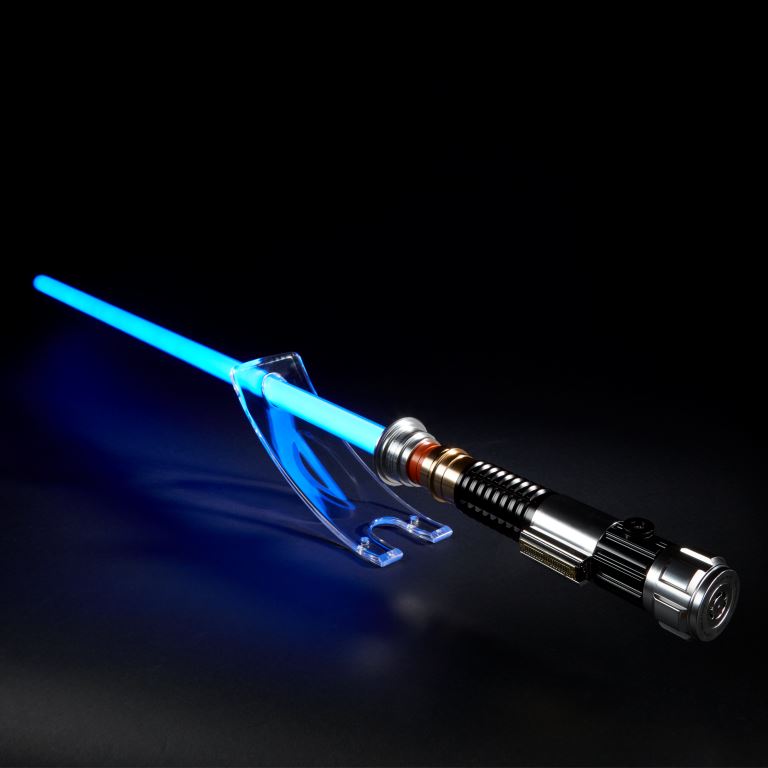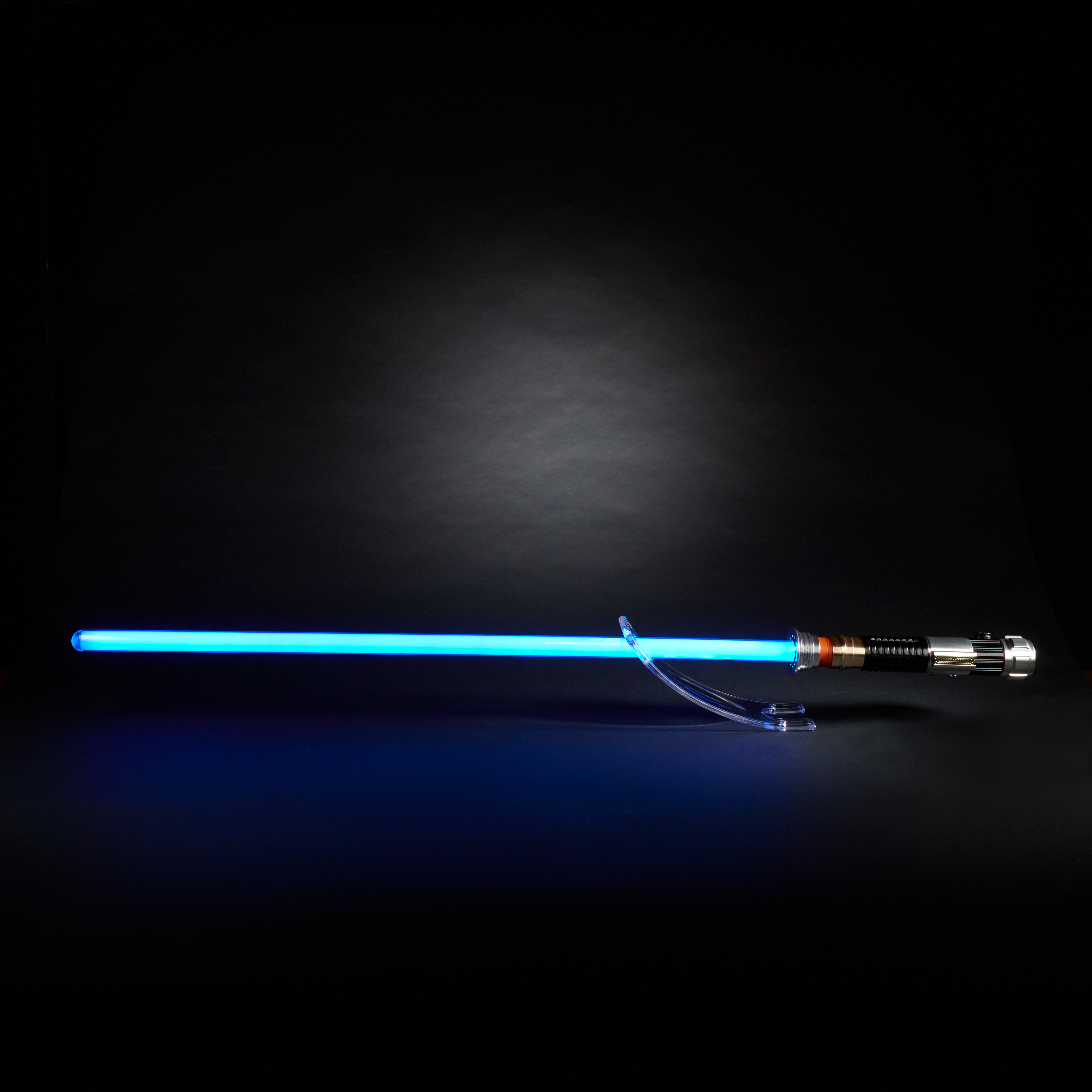 Monopoly STAR WARS 40th Anniversary Edition Game ($29,99)
Celebrate four decades of STAR WARS history with MONOPOLY! Featuring graphics of iconic characters and classic movie moments from the movie. Based on classic gameplay with an intergalactic twist, players can travel around the galaxy and build bases and fleets. When every space is owned, count up the fleets & bases. The player with the most spaces on the winning side is the ultimate winner! Includes 1 Game board, 6 Tokens, 28 Title cards, 16 Force cards, 16 Smuggler's Cargo cards, 32 Fleets, 12 Bases, 2 Dice, and 1 Money Pack.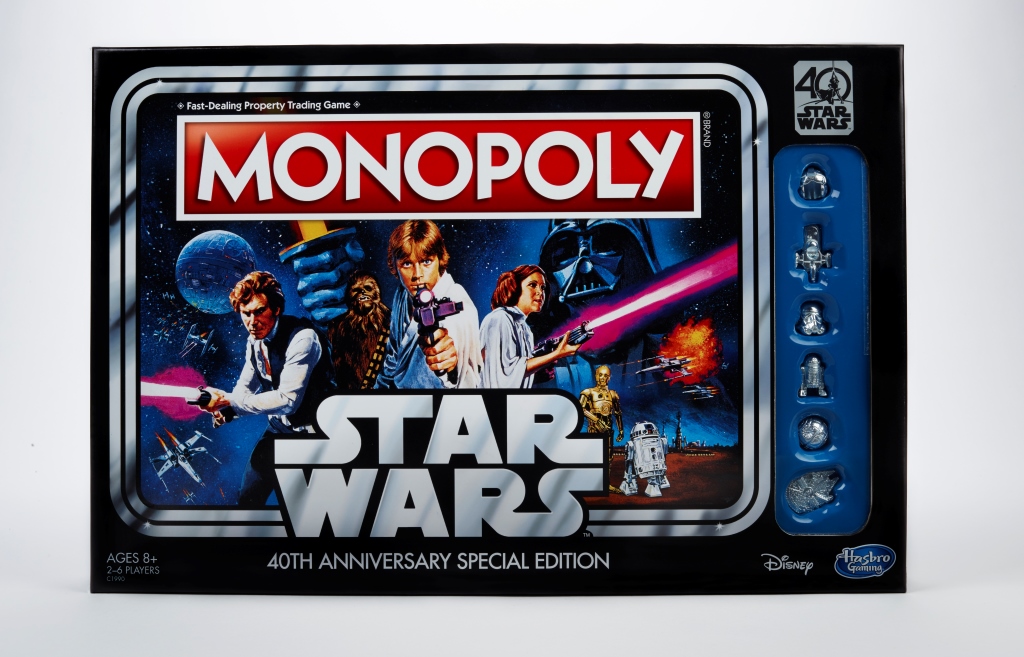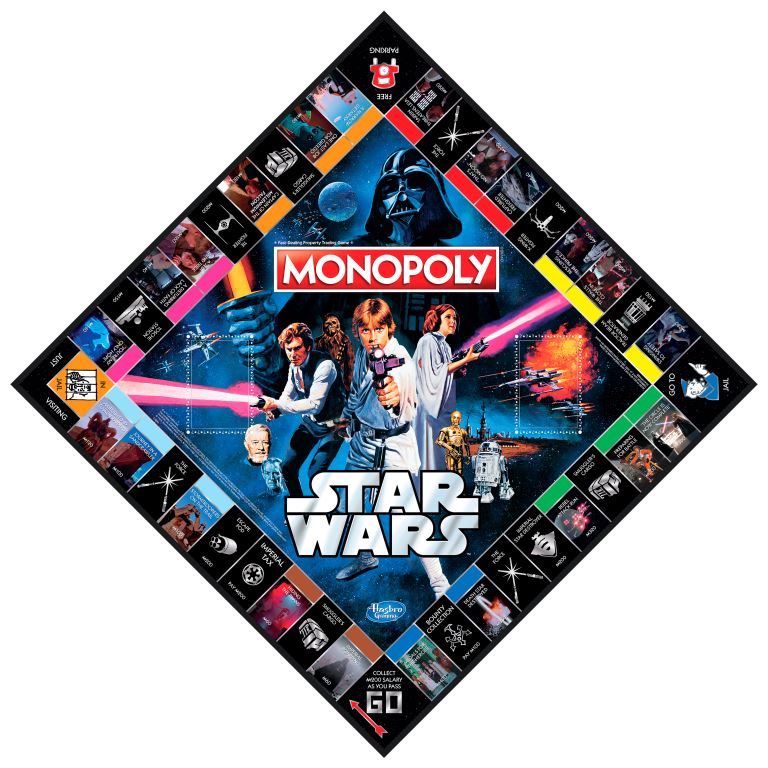 All of these products will be available retail as well as through HasbroToyShop.com!