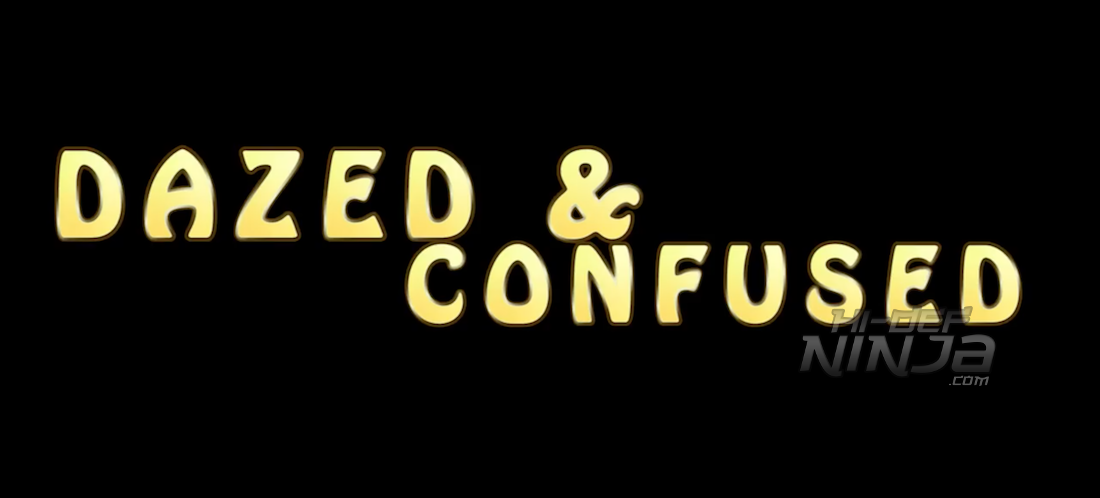 Dazed and Confused (1993) – Richard Linklater
Universal Blu-ray Disc released in 2011
DAZED AND CONFUSED Blu-ray Review
The Movie

The Video

The Audio

The Supplements
DAZED AND CONFUSED is one of those movies that attempts to have no plot or story to speak of and simply document a moment in time. Director/writer Richard Linklater does a superb job of placing the audience squarely in the middle of 1976. From the moment the movie opens with a GTO pulling into the high school parking lot, the spell is never broken. The clothes, the hair, the town, and the people that inhabit it all pull us into the past. Whether you remember this time yourself and feel the nostalgia of youth or if you're younger and simply here for stoner comedy, this movie has something to offer.
Much like AMERICAN GRAFFITI portrayed a group of high schoolers facing their futures in 1962 by hanging out with friends, cruising, and listening to music, DAZED AND CONFUSED shows a new generation facing the same concerns just a little over a decade later. One thing that never changes is the love that kids have for freedom through their cars and growing up with their friends. DAZED presents these kids through the lens of the ever-present search for beer, weed, and finding your place in the hierarchy of school life over one night. The characters represent a swath of life approach so you're bound to recognize a type from your time in school: the athlete, the pothead, the jerk, the cheerleader, the big sister, the young man whose out of school but trying to hold on to his past, and the sweet kid on the verge of being an adult.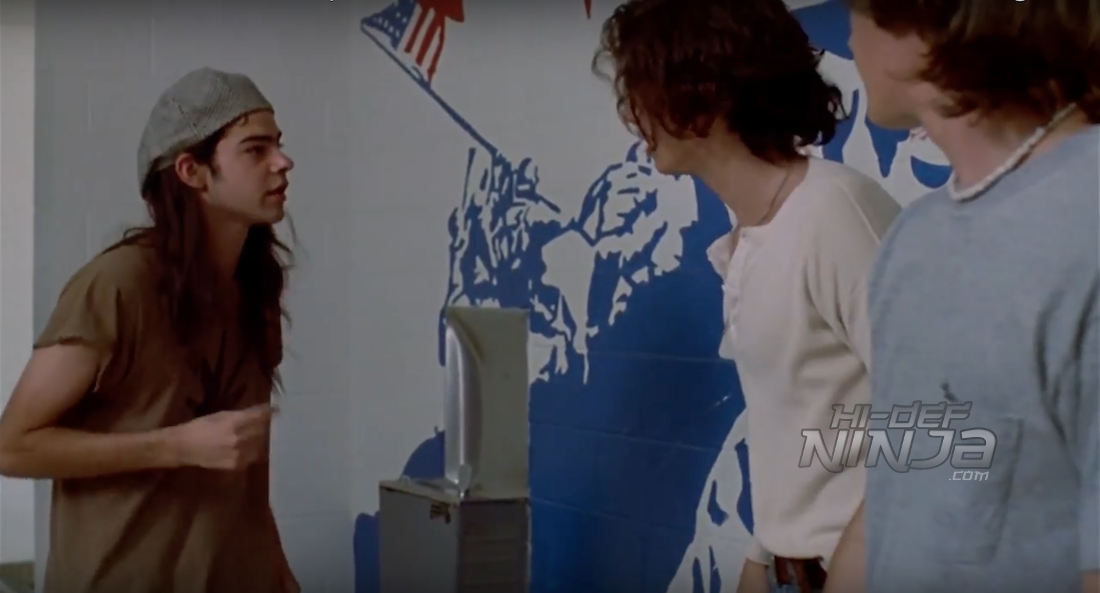 What makes DAZED rise above so many of these stereotypes is the ensemble of actors that breathe life into these characters with very limited screen time and dialogue. There is a who's who of future talent on display here; Matthew McConaughey, Ben Affleck, Milla Jovovich, and too many others to name. Full credit to the performers and Linklater's dialogue for settling us into a night hanging out with these kids and getting to know them a bit as if we had been invited to join their party. In many scenes, you can see Linklater exploring the style he would later perfect in the Before Trilogy. Just as much a character as any of the actors, the music plays a very important role in bringing us into the world as it was in 1976. Even younger viewers will recognize many of the tracks playing here and older viewers like myself will instantly recall these songs and the moments they represent.
I didn't find DAZED AND CONFUSED laugh-out-loud hilarious with the exception of a few moments. Your mileage will vary based on your appreciation of stoner humor and the exploits of drunk kids. What I was reminded of over and over was the feeling of a world inhabited only by yourself, your friends, and waiting for the next moment in life. The future seemed so far away at this point in life. We couldn't wait to get there even though it was a little scary. There is a sweetness to these characters that is refreshing though. They do dangerous things but no one ever feels in danger.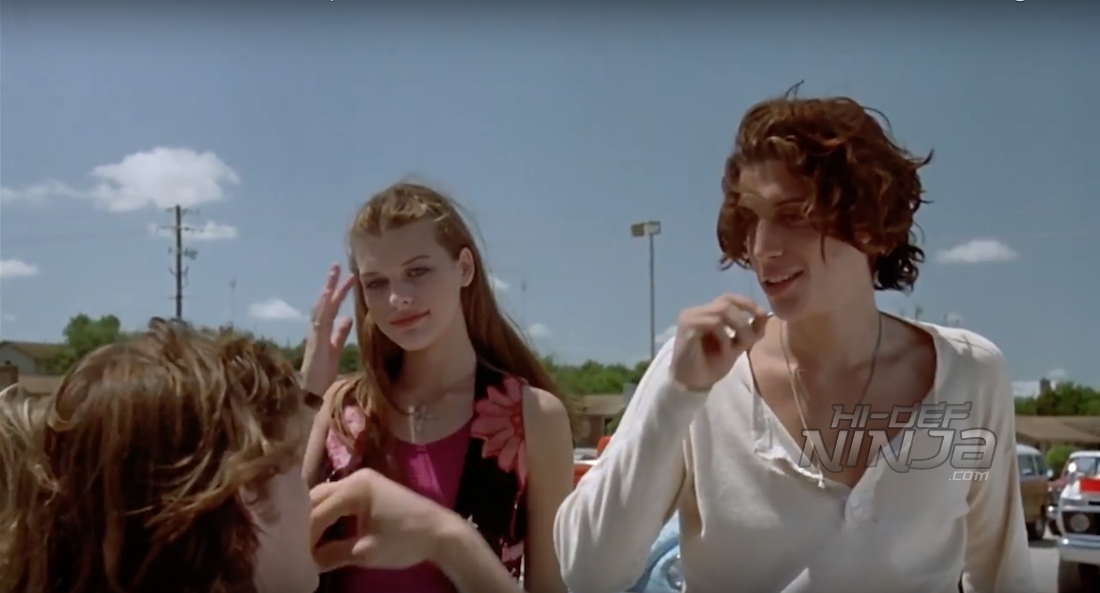 VIDEO QUALITY
The Universal disc sports an image that suits the time period being portrayed. Shot on 35mm film, the image exhibits some grain that enhances the feeling of being in an earlier time. Colors are bright and solid but never showy. Film lacks the razor sharp perfection of digital which in most cases is a good thing and in this case is even more important. This is a big part of the illusion of the film. The cinematography is simple and does not call attention to itself which is the desired outcome. I own the HD-DVD of this film and the picture quality is very similar.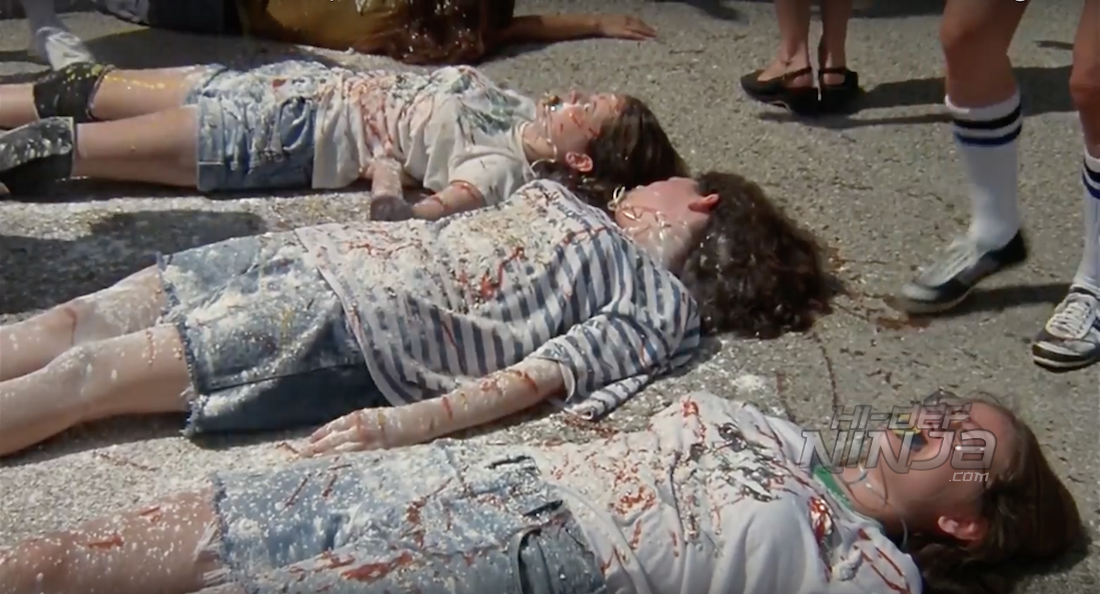 AUDIO QUALITY
Audio is straightforward and dialogue heavy. Voices are clear and easy to hear as is the music. There's not much in the way of surround activity.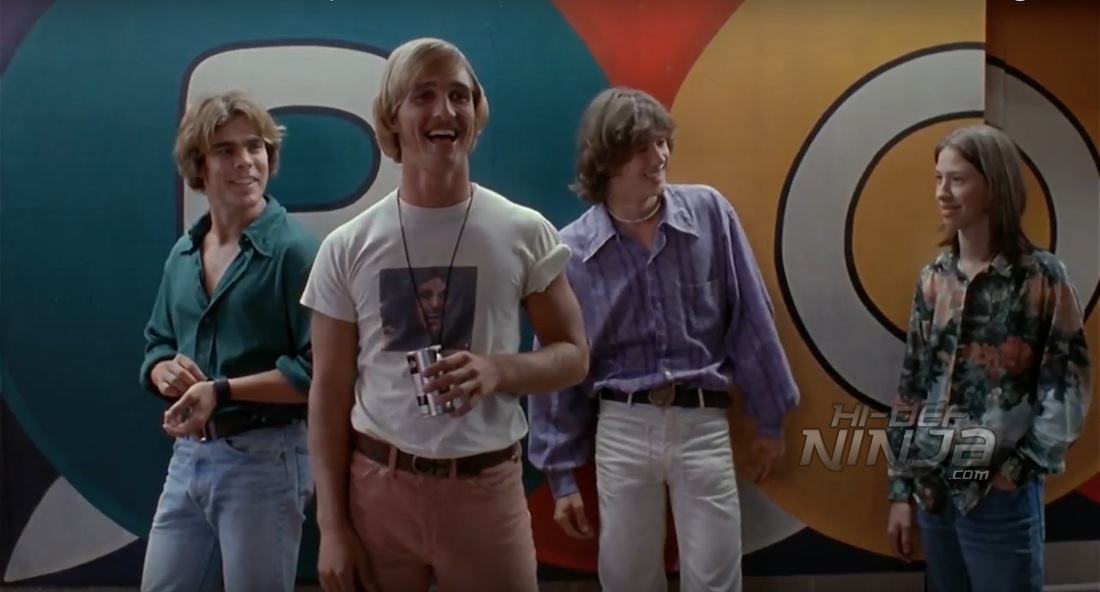 SUPPLEMENTS
There is only a small selection of bonus material here which leads to a choice for those of you who have not purchased this disc. The Universal disc reviewed comes at a bargain basement price so if you just want the movie and don't care about the extras, it's a no lose option. Big fans and collectors should skip this disc and go straight to the Criterion Collection version released just a few months later. Upgraded picture and the usual bevy of special features offered by the label make that the version to have.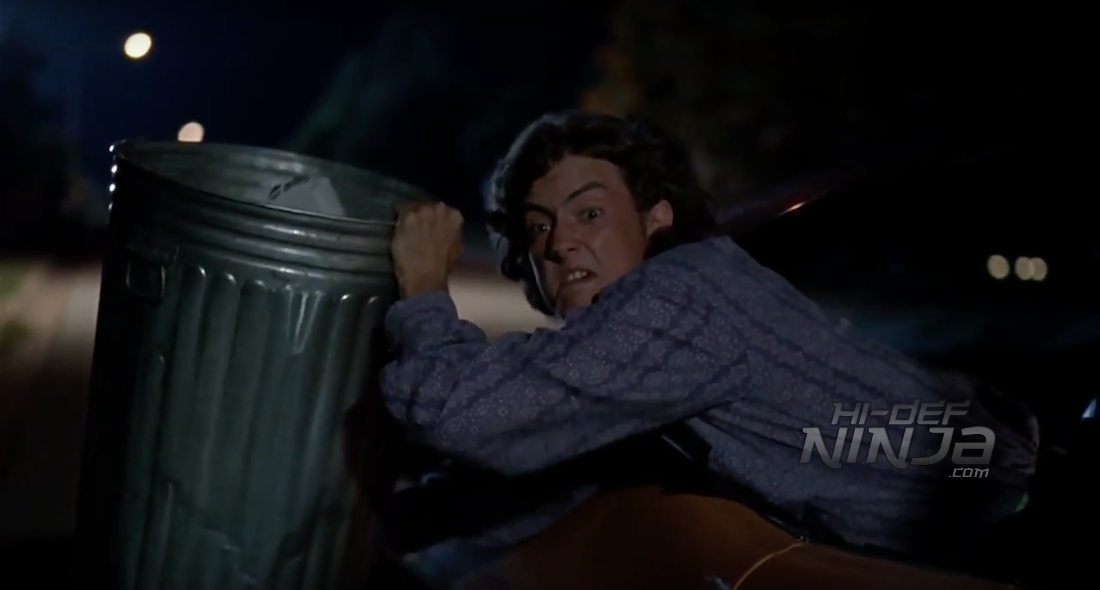 BOTTOM LINE
DAZED AND CONFUSED is a great watch if you like films that represent something that's hard to categorize like friendship and nostalgia. If you like SUPERBAD, AMERICAN GRAFFITI, EMPIRE RECORDS, and similar fare, you will certainly enjoy DAZED AND CONFUSED.
**SPOILERS**
FAVORITE MOMENT: Mitch is in the car with Pink and Kevin, sharing a joint and cruising. One of the boys throws a garbage can and destroys a mailbox. Then another does the same thing. The entire emotional spectrum plays across Mitch's face during this scene. Every kid who ever wanted to fit in and was scared and elated all at the same time will recognize this moment in Mitch. When he makes his own move to be like the boys he is with, he has gone from outsider to insider in just a few minutes of screen time. It is a perfect moment in the film.