THE BIRD WITH THE CRYSTL PLUMAGE Blu-ray Review
The Movie

The Video

The Audio

The Supplements
American writer Sam Dlamus is living in Rome and having the dreaded writer's block.  While walking down the street, he sees a women being attacked in an art gallery.  As he goes to her aid, he gets trapped between two mechanical glass doors and watches the attack happen right in front if him.  The only thing he sees of the attacked is that mysteries assailant is in a raincoat and gloved.  
 
The woman who was attacked is the wife of the gallery owner and has been identified as a serial killer. Sam is the only person who has gotten a good look at the person.  The police take his passport to make sure that their only witness doesn't leave town.
 
THE BIRD WITH THE CRYSTAL PLUMAGE is an Italian Giallo film directed by Dario Argento.  This is his first film and, honestly, you wouldn't know it just by watching it.  It has his style all over it and that's a good thing.  Argento is arguably the most popular director from this genre because he knows what you need for a film to make a film in this genre: murder, violence and crime.  This film has all of that in the first 10 minutes.  
 
Cast
Tony Musante – Sam Dalmas
Suzy Kendall – Julia
Enrico Maria Salerno – Inspector Morosini
Eva Renzi – Monica Ranieri
Umberto Raho – Alberto Ranieri
Reggie Nalder – the assassin
Renato Romano – Professor Carlo Dover
Giuseppe Castellano – Monti
Mario Adorf – Berto Consalvi
Pino Patti – Faiena
Gildo Di Marco – Garullo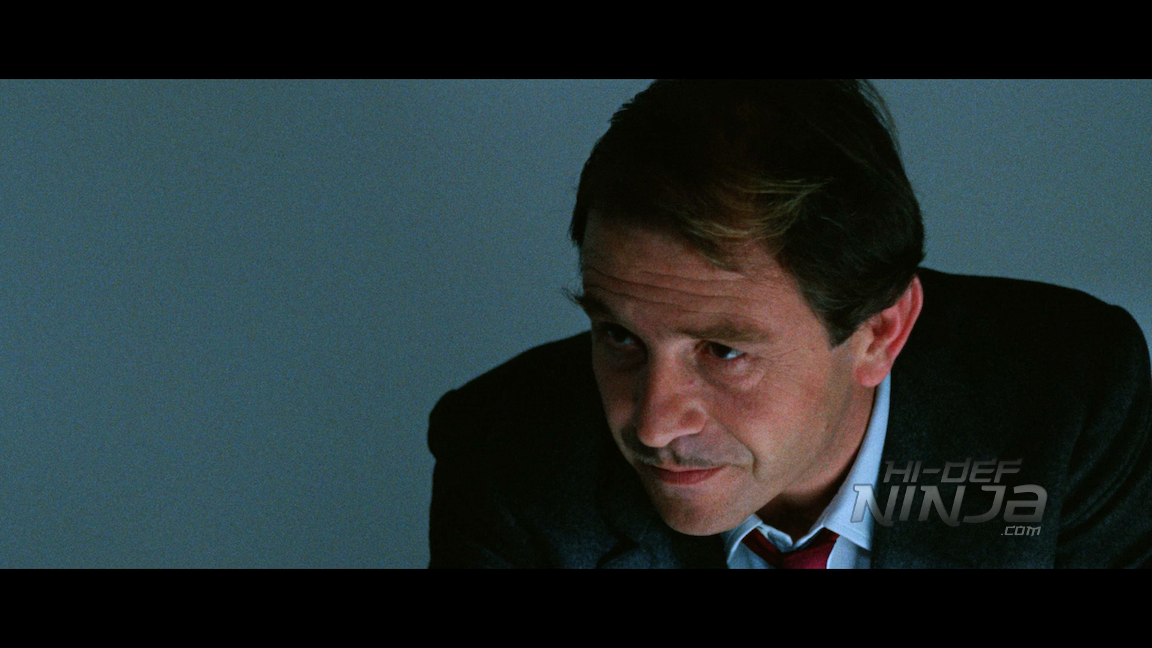 VIDEO QUALITY:
The transfer is a 1080p AVC and has been remastered by Arrow.  The film has a healthy grain on it that give it the charm of the genre.  It isn't too strong or heavy so you don't get much murk.  You see it the most on the lines of people's faces.  The details look pretty good with clothing and pieces from the art gallery looking pretty sharp.  The movie has a dark look in general that can be seen regardless of the lighting in that particular scene.  Even though the first scene is at night, the gallery is lit with lights that light the faces but keeps the scene dark and ominous.  The skin tones are too warm and they look sunburnt with the amount of redness.   It doesn't affect the other colors as much with the browns looking earthy and the blues popping.  
 

AUDIO QUALITY:
The audio is a DTS-HD Master Audio mono mix.  It deals with the English "dub-over" well with the voices not matching the lips but that it par for these films.  It's something to be expected and the clarity is only about average.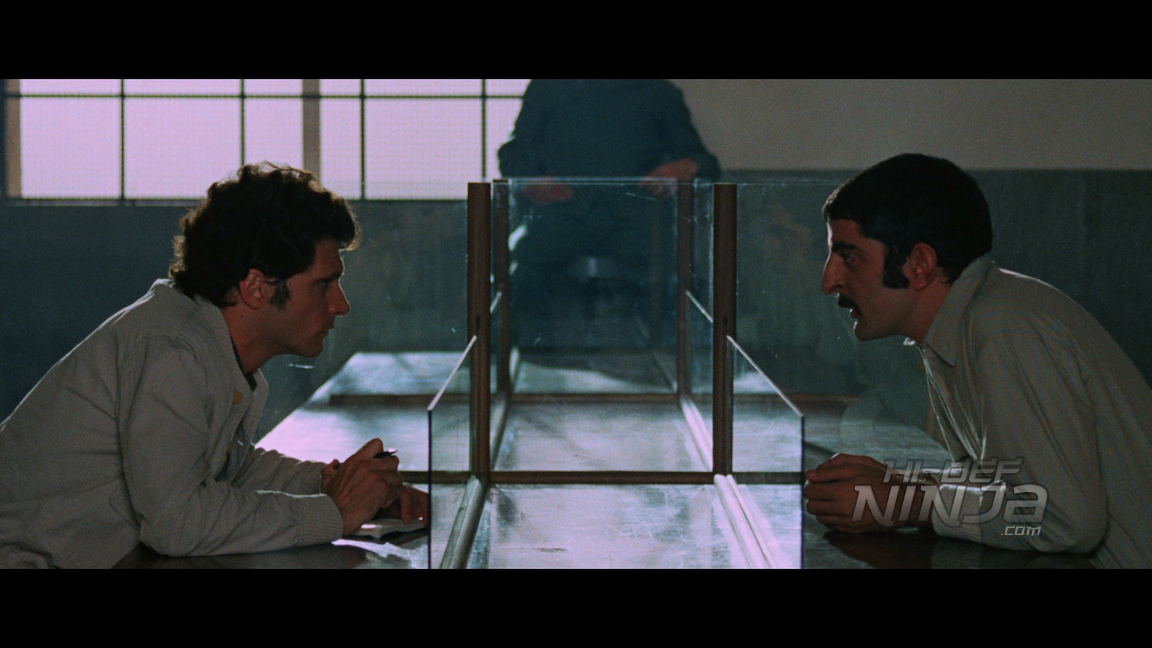 SUPPLEMENTS & PACKAGING
-Audio Commentary: with Troy Howarth
 
-The Power of Perception: This visual essay by Alexandra Heller-Nicholas.
 
-Black Gloves and Screaming Mimis: This is an analysis of the movie by Kat Ellinger.
 
-Crystal Nightmare: This is an interview with Dario Argento from 2017.
 
-An Argento Icon: This is an interview with Gildo Di Marco from 2017.
 
-Eva's Talking: This is n interview with Eva Renzi from 2005.
 
-Trailers
 
-Italian Trailer
 
-International Trailer
 
-2017 Texas Frightmare Trailer
 
Disc Details
2-disc set w/1 Blu-ray and 1 DVD
 
Running Time
97 mins
 
Edition Ratings
Not Rated
 
Region Coding
Region A
 
Video Resolution
1080p AVC MPEG-4
Aspect ratio: 2.35:1
 
Audio Mixes
English DTS-HD Master Audio Mono
Italian DTS-HD Master Audio Mono
 
Subtitles
English
English SDH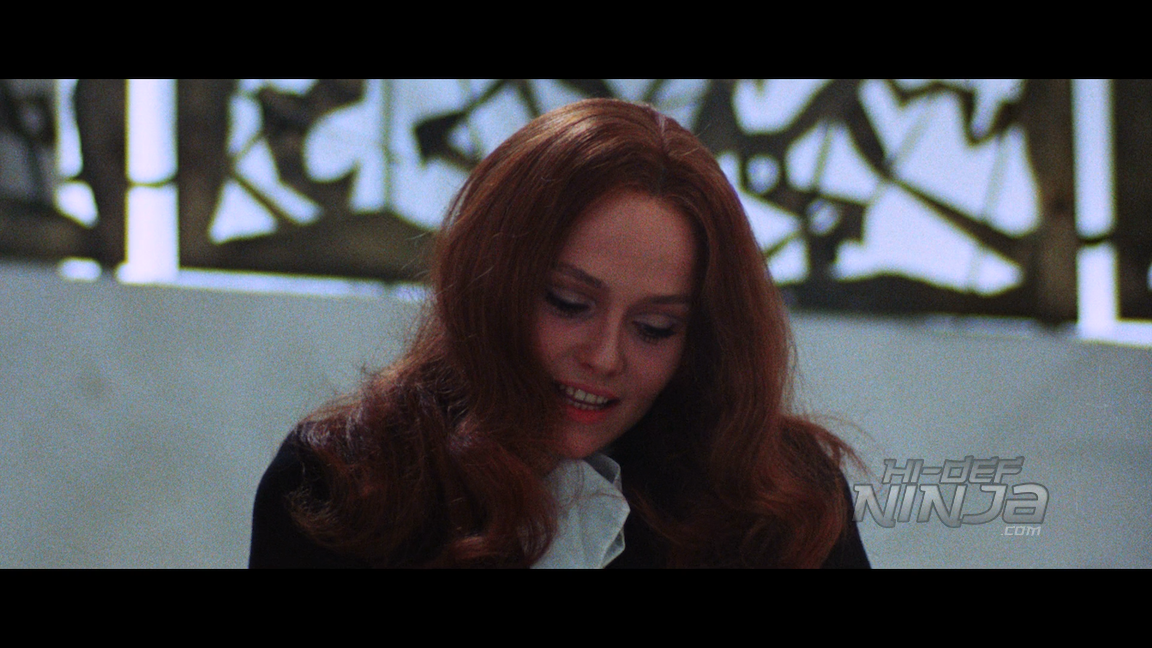 THE BOTTOM LINE:
THE BIRD WITH THE CRYSTAL PLUMAGE is a really entertaining Italian Giallo film that is exactly the style that Argento does so well.  It has a solid remaster on the video but the video has the same issues that Giallo films have with audio synching from the re-dubs.  It can be distracting at first but you get used to it.  The extras on the disc are really good but make sure that you watch them AFTER the film because they're loaded with spoilers.  I recommend checking this out if you're a fan of the series or the genre.