Ebay feedback
here.
Following items for sale or trade, prices negotiable. 2nd class signed for delivery is included but if you want an upgrade it's at your cost. Trades also considered but sales take preference. All items sealed and in very good condition, there may be the occasional scratch on the outer cellophane but nothing deep.
Filmarena - Ex_Machina - £100 delivered (please note, this was not bought from any GB).
Novamedia - Big Hero 6 (lenticular edition) - £30
Novamedia - Mad Max Fury Road 3D steelbook - £32
Novamedia - Jungle Book 1-click (includes 3 PET slips and one spine magnet) - £100
Kimchidvd - Zootopia (lenticular edition includes PET slip) - £40
Kimchidvd - Iron Man (lenticular) - £30
Kimchidvd - Inside Out 1-click - £100
Thanks.
Allan
Wants list
HDZeta - all Terminator boxsets
Advertised elsewhere.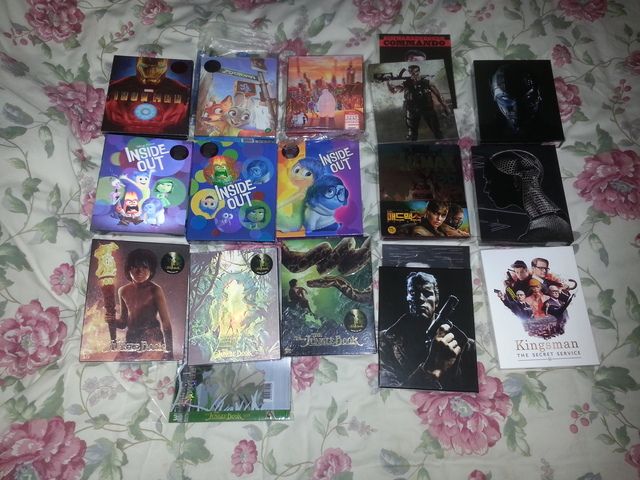 Last edited:
1

1