I know I am not that active anymore but I saw this and Really wanted to share what I have. This is most of my collection. I have another 3-4 serenity steels I still want to share but they are in a guest room where someone is sleeping

Now for the top image here everything from Left to right.
Firefly:A Celebration (Anniversary Edition) Hardcover(Known to many as the ("Firefly bible")/A wizard world VIP pass for Summer and Ron/ Firefly complete series DVD/
Serinity German steelbook/ Firefly BD UK release with limited slipcover below it. Middle Firefly complete series Steelbook UK sealed/ Serenity Steelbook UK signed by Summer Glau / Lastly the bottom is yet another copy of the UK Firefly steelbook sign by
Morena Baccarin/ Inara
Summer Glau/River
Ron Glass/Shepherd
Alan Tudyk/ Wash
Adam Baldwin/ Jayne

This is autograph Project #2 that was started after the Firefly Steelbook

And this is Project #3 this was started at the same time as the poster this is located in the Firefly book.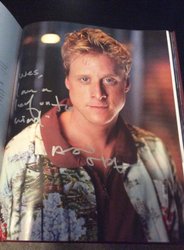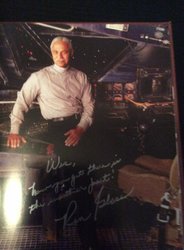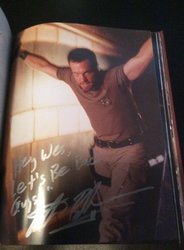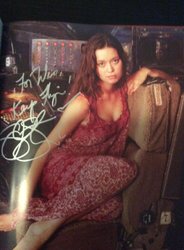 This is just a smoking hot photo of Summer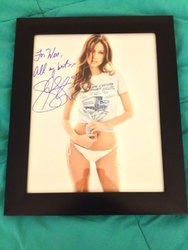 All in all I only need 4 more autographs for my firefly Steelbook. I will be adding Sean/ Simon to all 3 projects in November in Orlando.
I had hoped to add Jewel Staite/ Kaylee this weekend since she was in Nashville but due to a unforeseen severe allergic reaction I had Thursday I felt it best to rest and not travel.
Nathan Fillion is of course my most sought after actor of all time. Legit I have gotten tickets for him 3 times and he has always had to cancel last minute. However the last 2 years he has attended WW Chicago and Philly and not canceled so I hope to try him at one of those the next year.
Last edited:
11

11