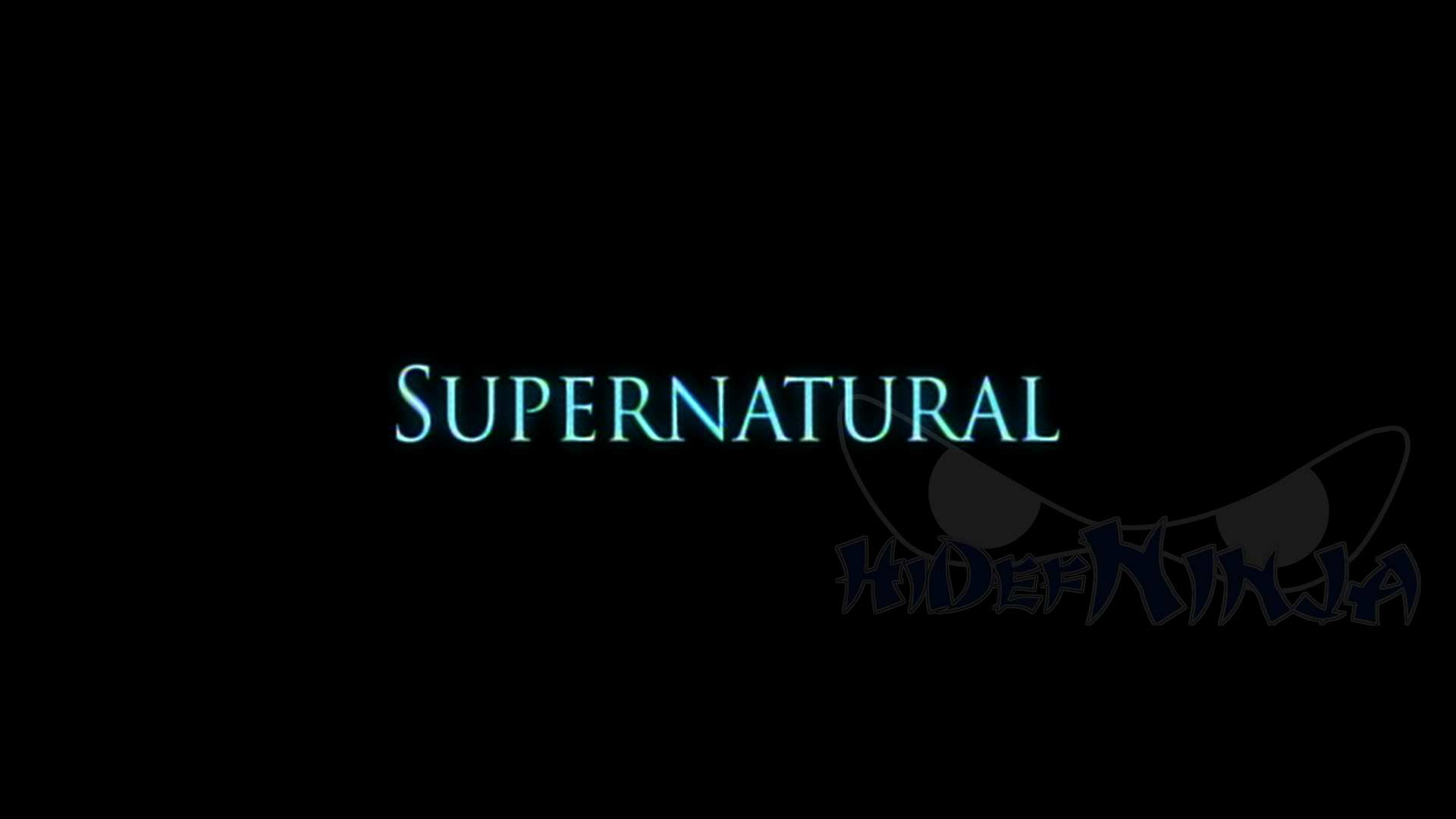 Supernatural stems from the CW network, and is an episodic hour long television series. Season 2 continues to follow the show's protagonists Sam Winchester (Jared Padalecki), and his brother Dean (Jensen Ackles). Together they continue to track down the demon Azazel, responsible for the death of their parents. In their journies, they begin to discover Azazel's plans for Sam, who was visited by the demon as an infant and given supernatural abilities. However they continue to carry out the family business, saving people and hunting down demons and other supernatural creatures.
Supernatural arrives to your sets via a beautiful 1080p, 1.78:1, transfer from the original 1080i recording. There are many amazing moments in the season, especially the deep and inky blacks. Considering that a lot of the show takes place at night, this was essential to the positive rating and your viewing experience, that the dark areas be near perfect. The skin tones throughout the episodes are quite beautiful and realistic. Unfortunately there are rarely any moments when the colors pop off the screen, due to the drab color pallet contained in the series. Don't get me wrong, there are the occasional shots where there are some nice color pops, but for the most part it's a very bleak series in terms of color.
The audio quality isn't as perfect as the video quality, however it's certainly not anything to be too let down by. Unfortunately the series isn't given a top of the line Dolby TrueHD tracks, instead the audio track we're given is a just above average Dolby Digital 5.1 surround track that is neither amazing, nor is it the worst I've seen a blu-ray release get. There are a few good moments of bass rumble throughout, and quite a few moments where the ambience fills the room nicely. However there aren't any moments that really stood out to me as something I'd want to brag about. On the upside, we can be thankful that the dialogue is consistently crisp and clean throughout the season.
It is also unfortunate that this Supernatural Season 2 isn't jam packed with as many special features as it could be, but at least it's not as barebones as a lot of new releases. Therefore I've decided to be a little more lenient with my reviews as far as special features go. Normally I'd rate this release around a 3, so for those who are truly into special features, you may want to go with that rating. I realize that the vast majority aren't like some of us, and are ok with little to no special features. It's fortunate that the sparse features we are presented with are quite interesting though:
The Devil's Roadmap
Unaired Scenes
Commentary on 3 episodes
Jared's Original Screen Test
Webisode Gallery
Gag Reel
The bottom line with this release is, either you want it because you're a fan of the show, or you don't want it period. There's certainly not going to be a better release anytime in the future, and there really doesn't need to be. This release is beautiful, and if you're already a fan of the series then this is the perfect purchase. But if you're not a fan, or are unfamiliar with the series, I'd certainly consider picking this release up once the price drops just a bit, and then check it out. The show does follow a lot of the typical plots of supernatural TV shows and movies, so who knows, maybe this will be a new show you enjoy.