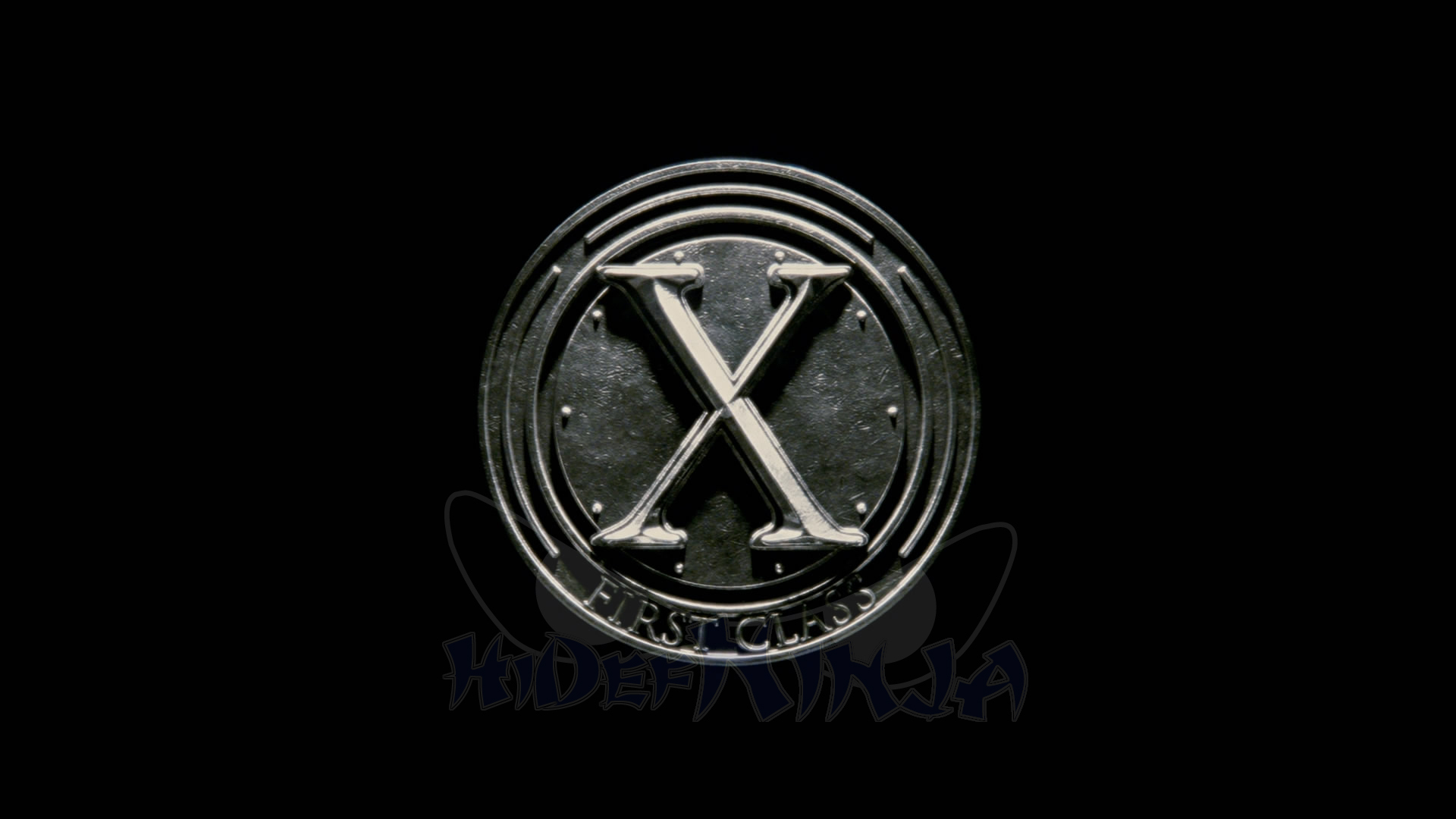 At the peak of the Cold War, the US recruits a group of mutants led by Charles Xavier (James MaCavoy) and Erik Leshner (Michael Fassbender) in order to defeat a lingering threat and avoid a full blown nuclear war. But before they can achieve it, they must all learn how to control and harness their powers in order to afront what is to come next.
The film was directed by Matthew Vaughn who took a franchise that has been going on a decline, due to the two really bad last X-Men films (X3 and Wolverine), and brought it back to life. Matthew Vaughn's vision gave the story a much needed fresh start. Vaughn's direction combined with a great writing staff and an excellent cast (for the most part) gave good dividends as the film proved to be very entertaining. X-Men: First Class is easily one of the best comic book adaptations to date. Within the comic book world, Frist Class was a very smart film that was well written. Sure, there was a few inconsistencies but given the nature of the film it doesn't impact in a negative way.
The story is mainly aimed at the relationship between Charles Xavier (Professor X) and Erik Lehnsherr (Magneto). As the film moves along the viewers are introduced to a side that is rarely told of the two protagonist. We see the ups and downs and the inner turmoil that Erik is going through. The idea that some human beings are different that others really plays huge part on how each character evolves and which side they pick. I would had hoped for a much deeper connection to the other characters and not just Xavier and Erik, but unfortunately that is not the case. However, most viewers who are watching this will probably ignore this. Keep in mind the film is made with the fans in mind and any expectations of something different may leave you disappointed.
I guess if we have to talk about the negatives we can talk about the cast. I wasn't entirely satisfied with Kevin Bacon who at time I noticed he looked uncomfortable with the character. I didn't really feel for his performance. January Jones was another mis-cast in my opinion. She didn't really own the character nor did she bring anything relevant to the table. She was stale and very static for the majority of the film. The rest of the cast we good, especially James McAvoy and Michael Fassbender who were excellent.
X-Men: First Class is a class above the majority of Marvel superhero films. It has managed to become a comic book film that can used a model to follow. I don't particularly feel the connection between this iteration amd the previous 3 X-Men films, but who isn't to say there's more on the way that can bridge that gap? If you are a comic book fan, First Class is a no-brainer, it's an excellent comic book adaptation with great acting and a great story all around.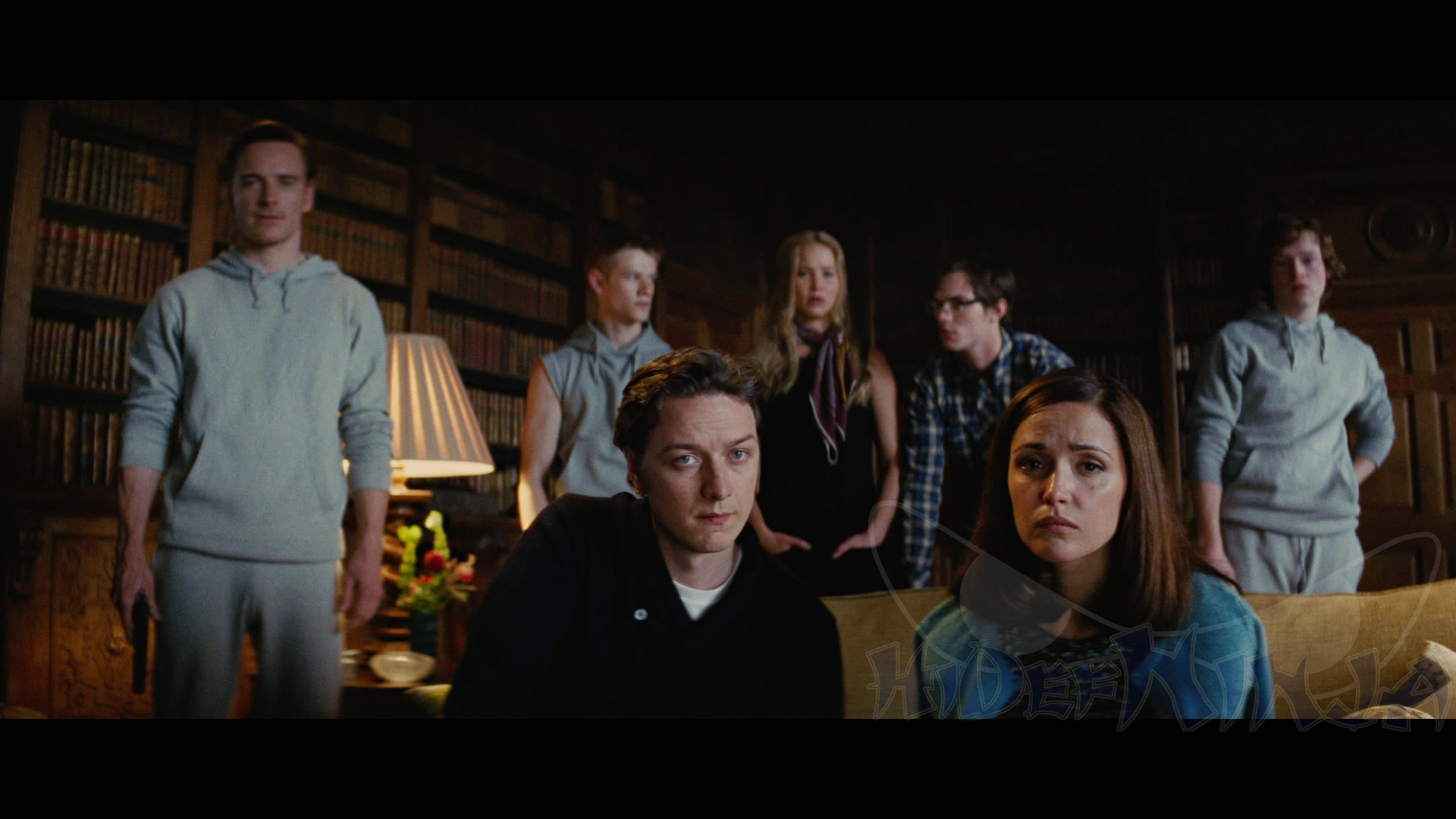 X-Men: First Class arrives on Blu-ray with a 1080p MPEG4-AVC encode framed at 2.40:1. The film looks incredible right from the beginning. In a film that contains a vast array of colors, I must say that they look vibrant and vivid. Detailing is superb with a very revealing transfer from the clothing, to the close ups, and even the surrounds in every shot reveal the smallest details. I would have to say that some of a CG was a bit silly, but that is not a detracting factor for the film. The film features a thin layer of grain to maintain the film like feel. X-Men: Fist Class looks fantastic on Blu-ray.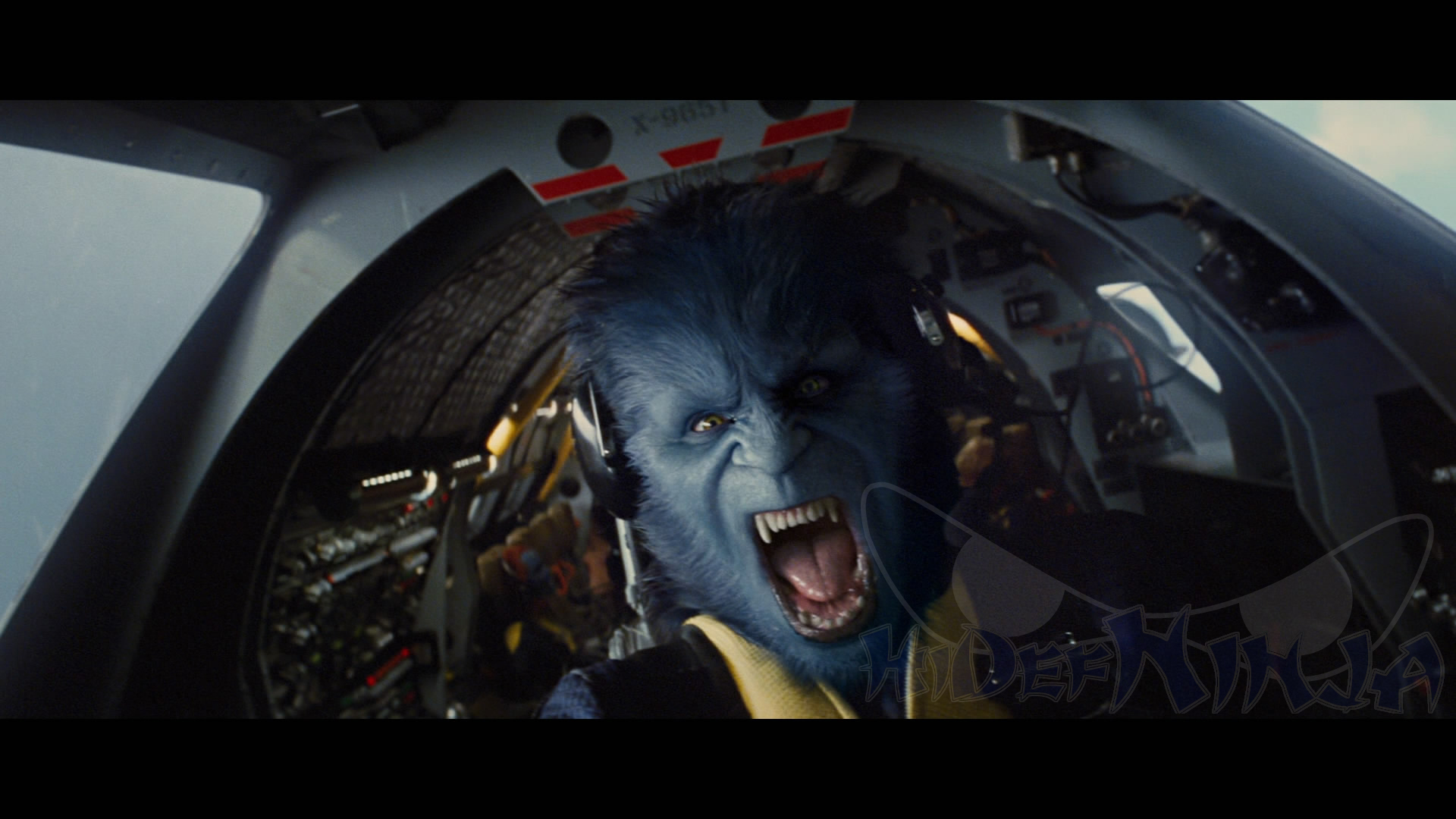 X-Men: First Class arrives on Blu-ray with a 5.1 DTS-HD Master Audio track. If the video was great the soundtrack is even better! The dialogue is clean and crisp throughout and the action never overwhlems it. The rears are constantly used with good precision. Directionality is spot on. The bass is thunderous, but well balanced throughout. The track is loud and accurate and it never sounds like a messy loud track. X-Men: First Class is easily demo worthy.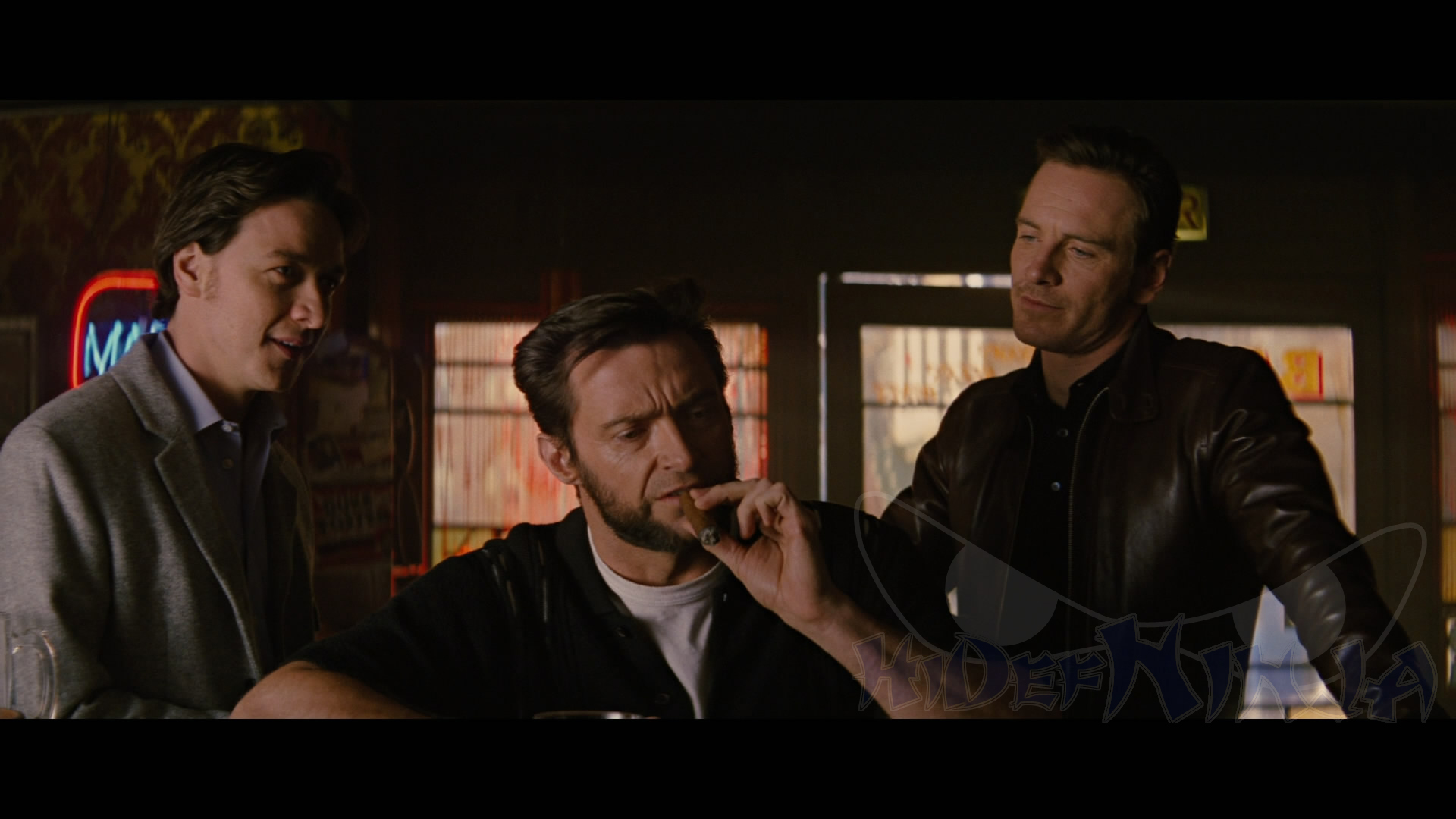 X Marks the Spot – A trivia fact pop-up that is displayed during the film.
Cerebro: Mutant Tracker – Viewers can embark on an interactive search for other mutants through Cerebro. Viewers can see mutants from every X-Men film.
Children of the Atom – This is a seven part documentary that covers a lot of what help make this movie. This is a must watch for any fans of the movie.
Dogfight Stunt Piece – Via BD-Live you can stream or download this exclusive featurette that shows the viewers a proof of concept test footage for the aerial battle involving Angel and Banshee. This give a glimpse at the high level of difficulty behind the scene from the movie.
Theatrical Trailer – This can be viewed via BD-Live. Users can stream download the trailer.
Composer's Isolated Score
Deleted Scenes
Digital Copy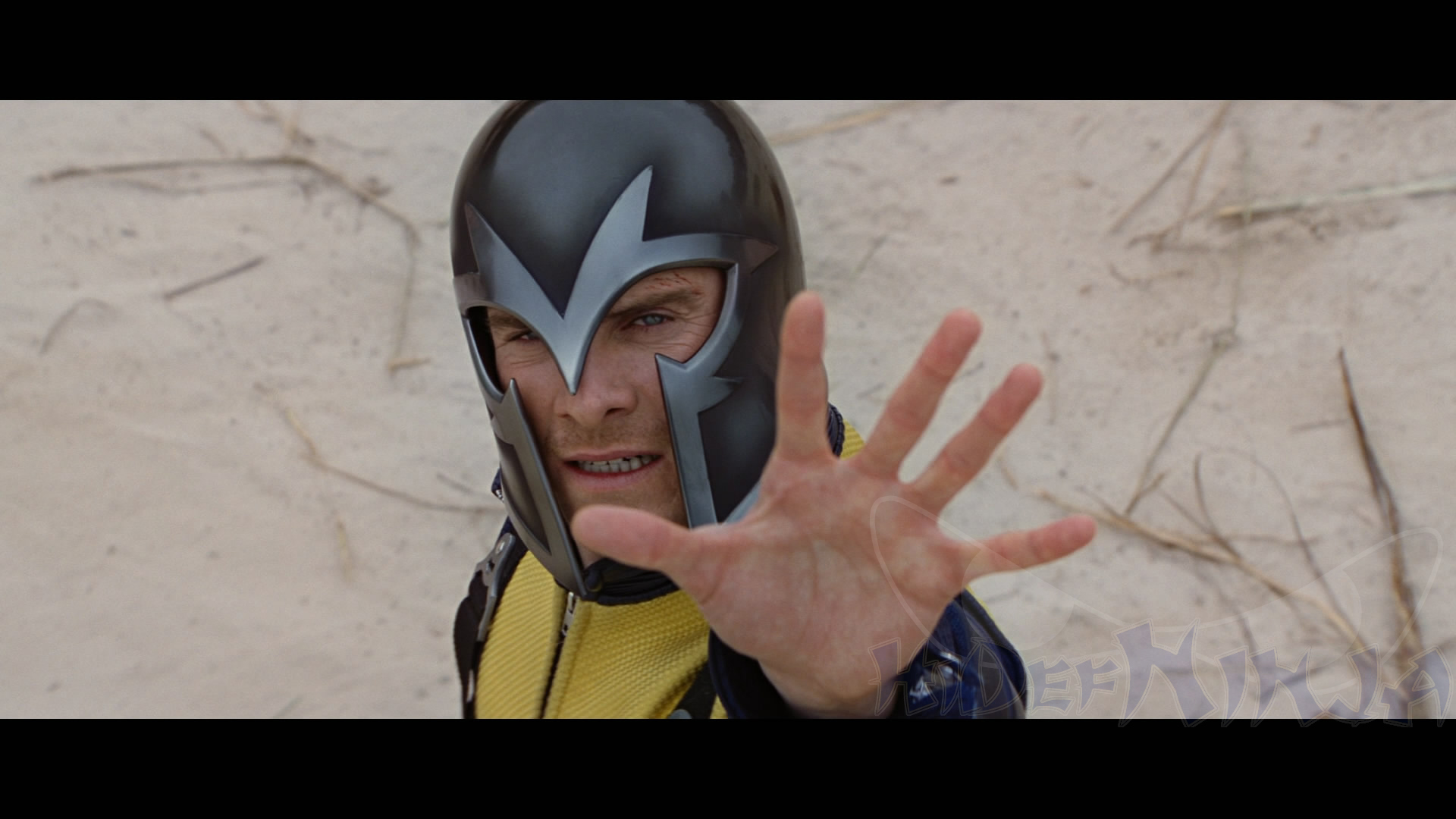 X-Men: First Class was smart and entertaining super hero movie. The film is easily one of the best Marvel superhero movie to date. Matthew Vaughn's vision and ideas really gave a good identity to the franchise and opened up the doors to more iterations. James McAvoy and Michael Fassbender are excellent in their roles without a doubt. The Blu-ray is satisfying in every way possible technically and technically speaking it's superb. X-Men: First Class is easily a must own