High Fidelity is a Top 20 movie that receives only a barely passable Blu-ray release.
For those who instantly chime the words Say Anything and John Cusack, I feel sorry for you.  Not that the film is terrible or difficult to watch, but it is safe to say that his achievements have eclipsed the holding up of a radio to the affections of women everywhere.  Simply put, of the best underrated actors, none come close to Cusack, whose dry witty sense of humor and ability to touch his roles with a flash of incredulity and then quiet indifference in the same take makes him unique.  His early films, such as the 80's hits Better Off Dead and The Sure Thing, were frothy and a little fun; but underneath the dated synthesizer soundtracks and outdated clothing was an actor whose trade was being forged right in front of us.  His most recent release, The Raven, showed just how far the Chicago-born actor has come, matching wits with a psychotic serial killer against his portrayal of Edgar Allan Poe.  But, it was his string of 90's successes, like Gross Pointe Blank and High Fidelity where Cusack peaked, playing simple, quirky, but lovable characters.  He's not looked back since, and this month's release of High Fidelity makes a strong case for his just-outside-the-cusp appeal, even if the Blu-ray doesn't.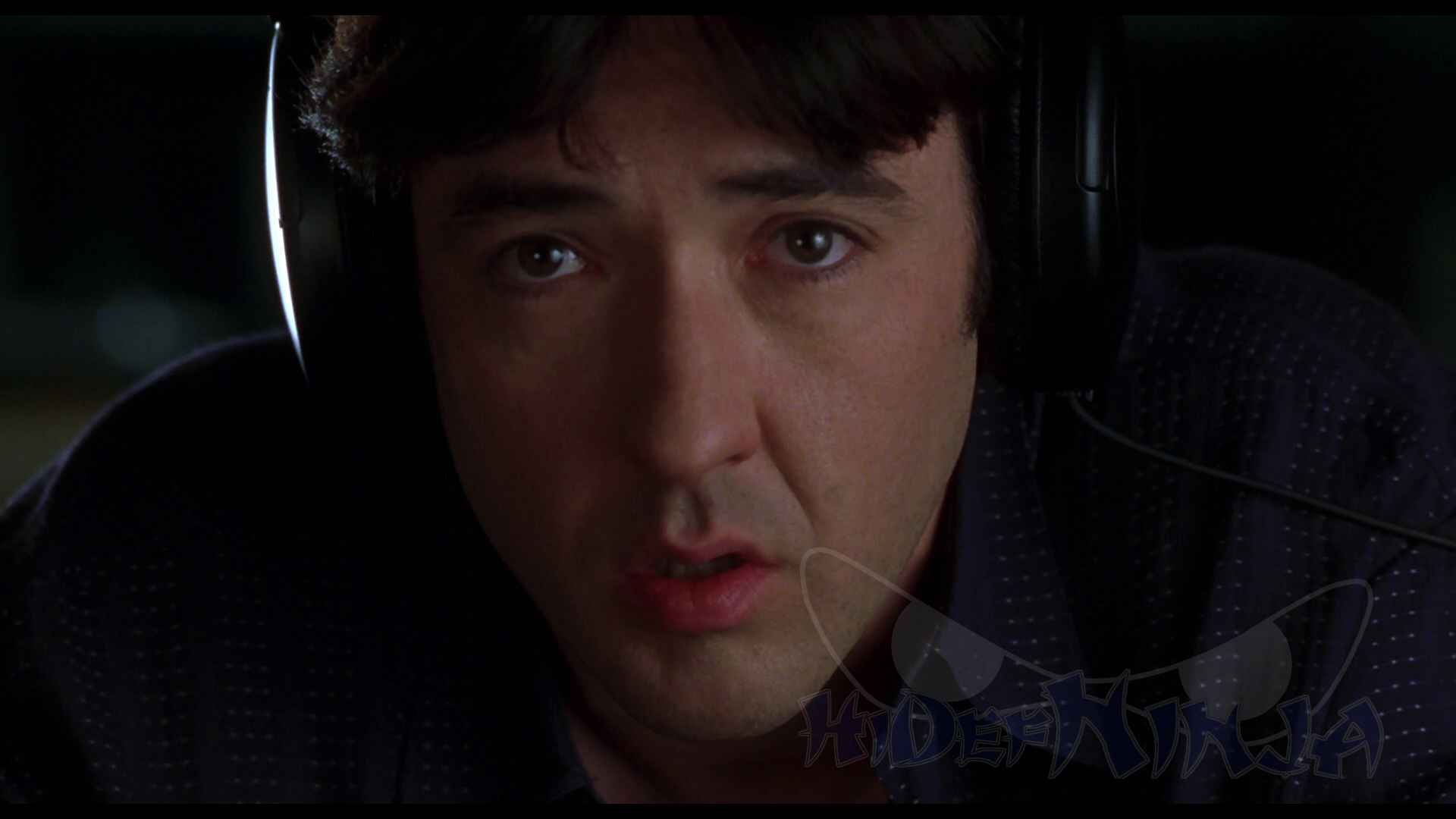 Intelligent, hilarious, and wonderfully self-aware, High Fidelity is a terrific example of how movies should be made, never resting on its laurels, timeless and relevant even 12 years after its release.  It's the kind of film that almost breathes, existing far beyond the scope of most efforts with its dry witty humor intermixed with Cusack's interaction with the audience.  I can't imagine anyone NOT having this list in their top 25, as its stories about love, relationships, and the difficulties of life are the stuff of everyone's existence.  Cusack (Cradle Will Rock) plays Rob Gordon, the owner of a record shop in an undesirable part of downtown Chicago.  He's what some might call a 'noble underachiever,' someone who might never have dreamed beyond the scope of his record collection, which takes up most of his dingy apartment and provided the excuse to open his own store.  He's arrogant, self-centered, and wrapped in his own darkness when we first meet him; his relationship with Laura (Iben Hjejle, Defiance) is ending, but all Rob can do is listen to his records before breaking into a monologue of his worst breakups.  His life is a hodge-podge of failed promises, poor excuses (cue monologues), and missed opportunities.  Rob's two employees Barry (Jack Black, Kung Fu Panda) and Dick (Todd Louiso, Thank You For Smoking) don't have great people skills, and Gordon himself is a compulsive list maker who would rather mix you a tape of his favorite songs than get to the heart of his dysfunction.  Soon, he realizes that Laura is dating the enigmatic Ian (Tim Robbins, Shawshank Redemption), and begins an obsessive effort to win her back (cue a funny fight scene between the boys).  Even his mother, upon learning of the breakup, won't support him – "That's some cold shit!" Gordon screams as he hangs up on her.  His 'one foot out the door' approach to life is at the heart of things, and soon he must make a choice between committing to Laura or witness a painfully slow future string of failures which has marked his existence.
Critics of the movie might point out that the adaption of the 1995 novel by Nick Hornby strays too far  from the source material (moving the location from London to Chicago, etc), but those worries don't hold much weight.  Cusack and fellow writers Steve Pink, DV DeVincentis, and Scott Rosenberg immediately immerse the viewer into Rob's world,  inventively surrounding the story between those monologues, which he executes with casual perfection.  Gordon might be the architect of his own misery, but it doesn't keep the audience from laughing about it, thanks to the timely interjections of humor into each scene to keep things from becoming a tear-fest.   Director Steven Frears (The Queen) lets his actor ad-lib in certain scenes, giving them space to push the bondaries of their characters without losing site of the script, all of which inevitably improves the product.  This was the break out film for Jack Black, whose performance as the over-the-top socially inept Rob became a template for later success.  Hjejle is a perfect partner to Cusack, giving Fidelity real credibility instead of the Hollywood plan to pair ugly guys with hot actresses, while appearances by Robbins, Catherine Zeta-Jones (Entrapment), and sister Joan Cusask anchor the younger actors, giving them needed breaks while furthering the story.  And while our actors perform admirably, there is also something to be said about Composer Howard Shore's (Lord of the Rings series) choice of music, which plays something like a string of cameos here, darting in and out of various lists, sometimes coming out at film's end to the tune of Stevie Wonder's "I Believe (When I Fall in Love)," a song this author lovingly used to cut the cake at his wedding.  Do I love this film?  Hell yes; if you don't, then to quote Rob, "You're a cinematic idiot."  I'm just sayin'…actually, Rob said it not me.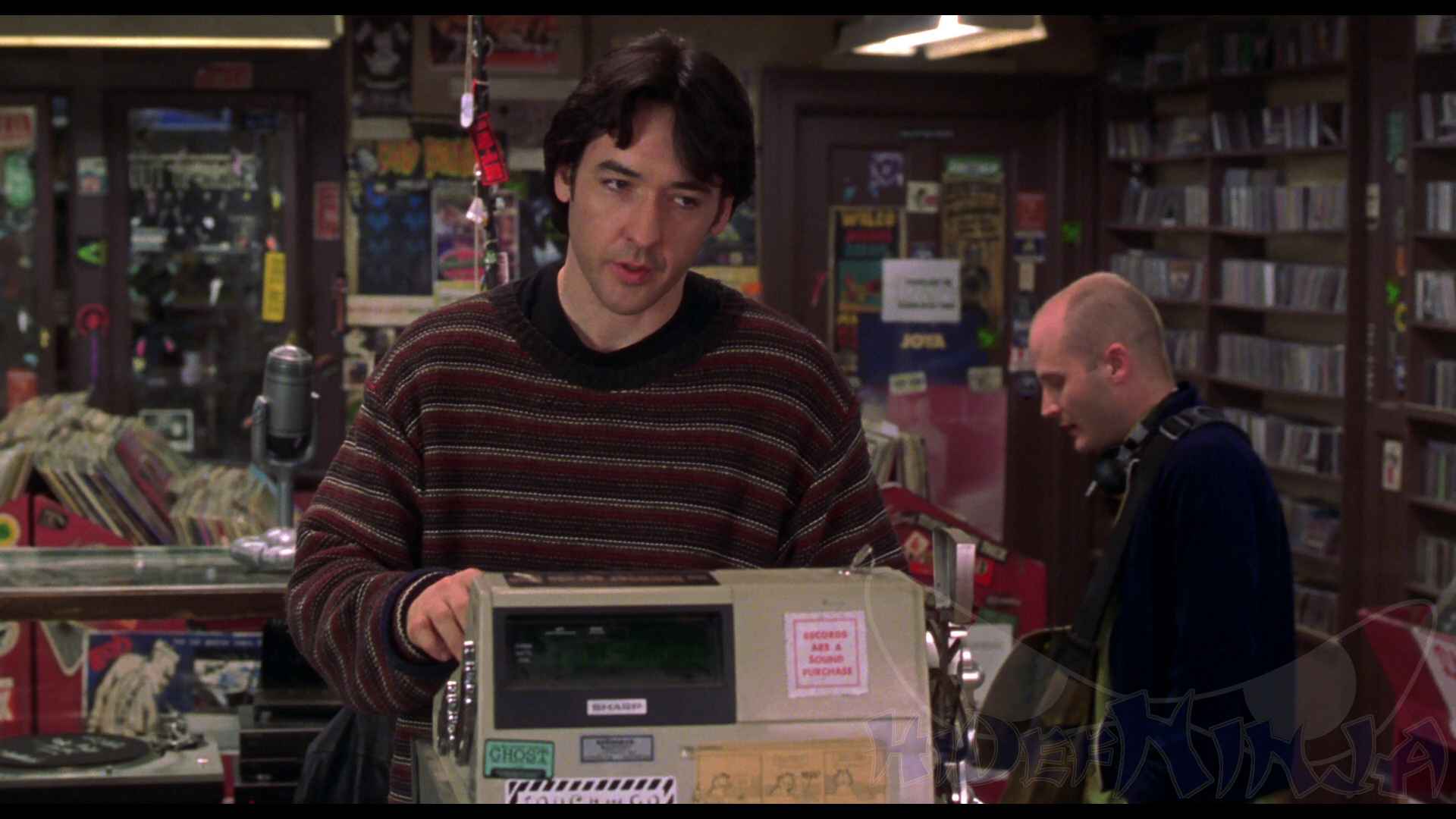 I know some would like to place this on their "Top 5 Most Disappointing Transfers," but I'm not one of them – at least not strongly.  High Fidelity is presented in a servicable 1080p MPEG-4/AVC transfer that is an upgrade from the DVD source material.  The various color and clarity issues that plagued the DVD have mostly been wiped away, along with various pops and dirt in the print.  Skin tones are realistic and in sharper detail than ever before, while clothing, chipping paint, and album titles are more clearly visible as they await purchase.  Having said that, be aware that the overall product isn't stellar, based on my belief (totally unsubstantiated) that something between a high-quality DVD source and a lesser print was used.  I wonder why Disney didn't give Fidelity the transfer it deserved (unlike its beautifully recent Treasure Planet), but the result is somewhat weaker than hoped for.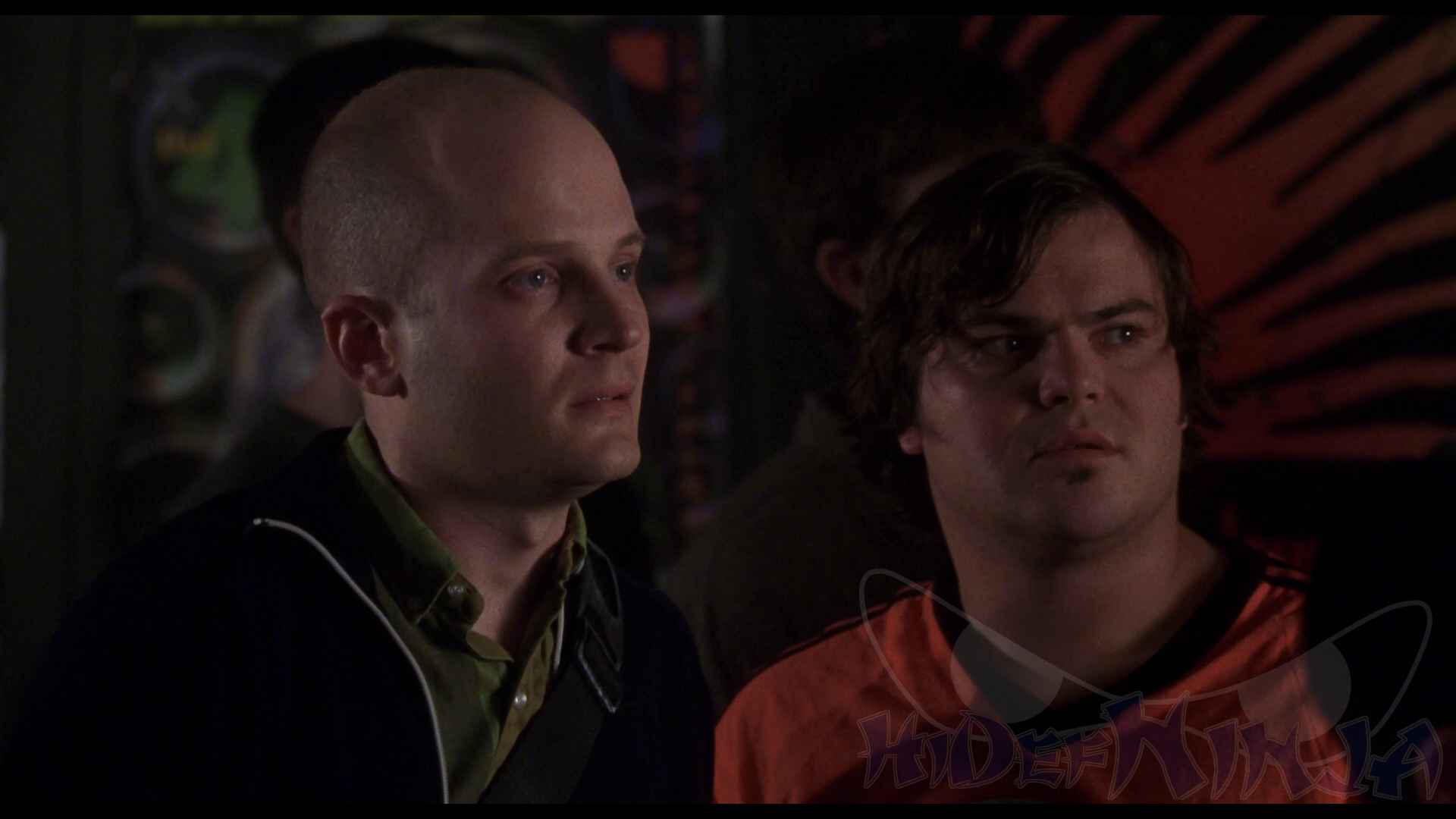 High Fidelity's DTS-HD Master Audio 5.1 does a good job of spreading the love around (like Barry White's I'm Gonna Give You Just a Little More Love), thumping in the LFE when needed and providing the right amount of highs during Jack Black's performance near film's end.  Dialogue is clear throughout, with the other effects never getting in the way.  And yet, there is disappointment in the surround field, which feels crushed towards the front speakers.  I agree with other reviewers that's something's amiss here, possibly in the master tapes themselves.  There's very little variation between the crowded restaurants, the music store, or the subway scenes, all which fail to push environmental sounds to the rear speakers.  Still, it should be considered that a film like this was never made to test one's surround sound system; but it's these maddening shortcomings and lack of attention to correct them that dull your experience.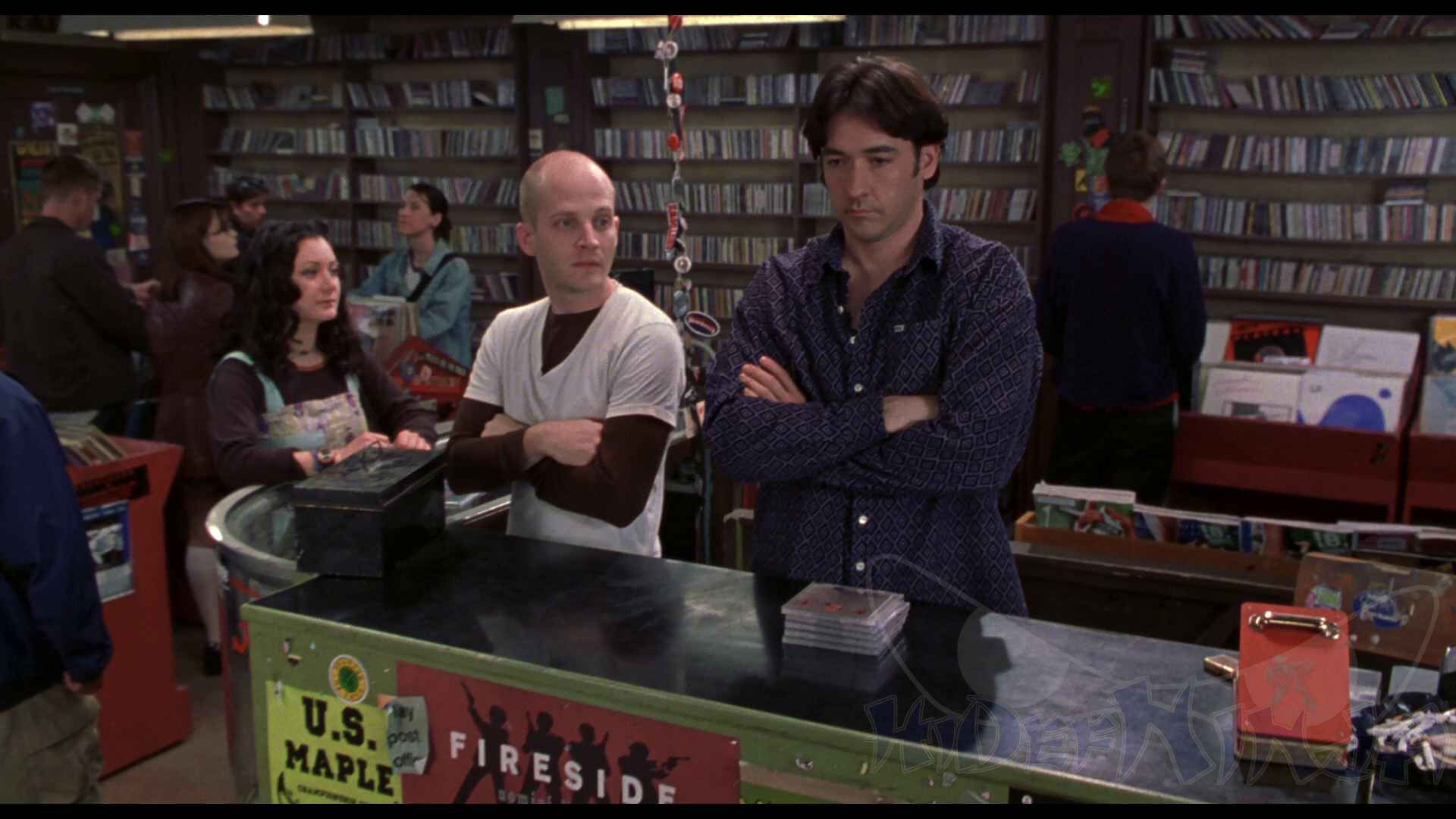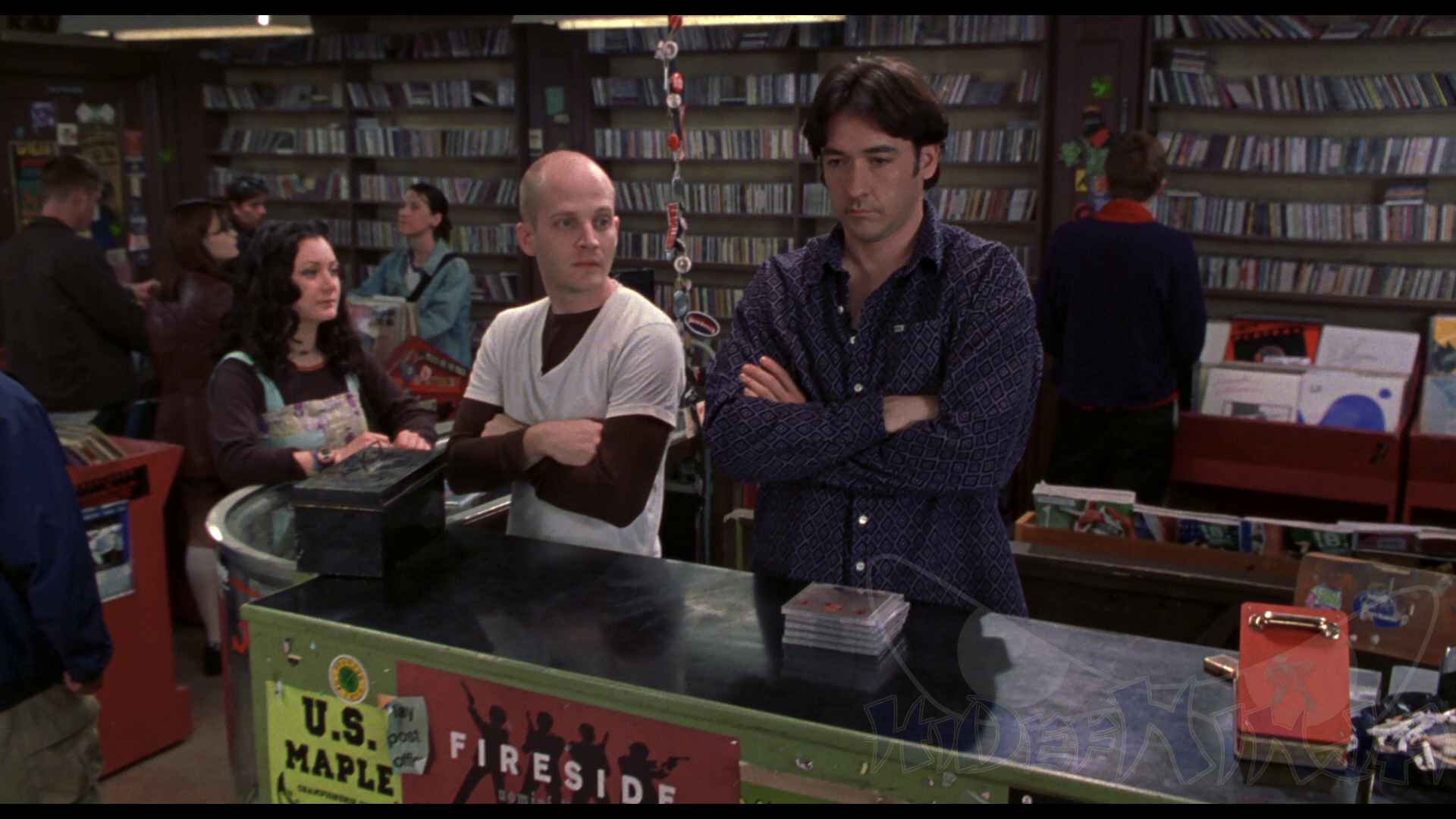 While all of the DVD supplements have been ported over to the Blu-ray release, there is sadly nothing new, which is surprising given the single 50GB BD disc that's included.  There's commentary track or even a '12th Year Anniversary' look back by the cast or creators; instead, you are provided the following, all which appear in SD:
Conversations with Writer/Producer John Cusack (11 minutes): A unique series of featurettes, Cusack sits down to discuss several aspects of the film.  Subjects include "An Actor's Director," "Music and Memories," "Barry and Dick," "122 Pages" and "An Imperfect Hero."
Conversations with Director Stephen Frears (15 minutes): Another appealing segment that mimics Cusack's, this featurette includes discussions like "A Sense of Direction," "From London to Chicago," "Script to Screen," "Casting Is Everything" and "Facing the Music."
Deleted Scenes (14 minutes): Most sets of deleted scenes are usually boring, longer versions of those included in the movie.  Not here: check out the two cameos from "All Time Hot 100" and "Record Sales."  While not critical to the story, it's good to see them available for our enjoyment.
Theatrical Trailer (2 minutes)
Our advance copy was also disappointing, with no slipcase present and a flimsy Amaray to celebrate High Fidelity's release on Blu-ray.  Lame.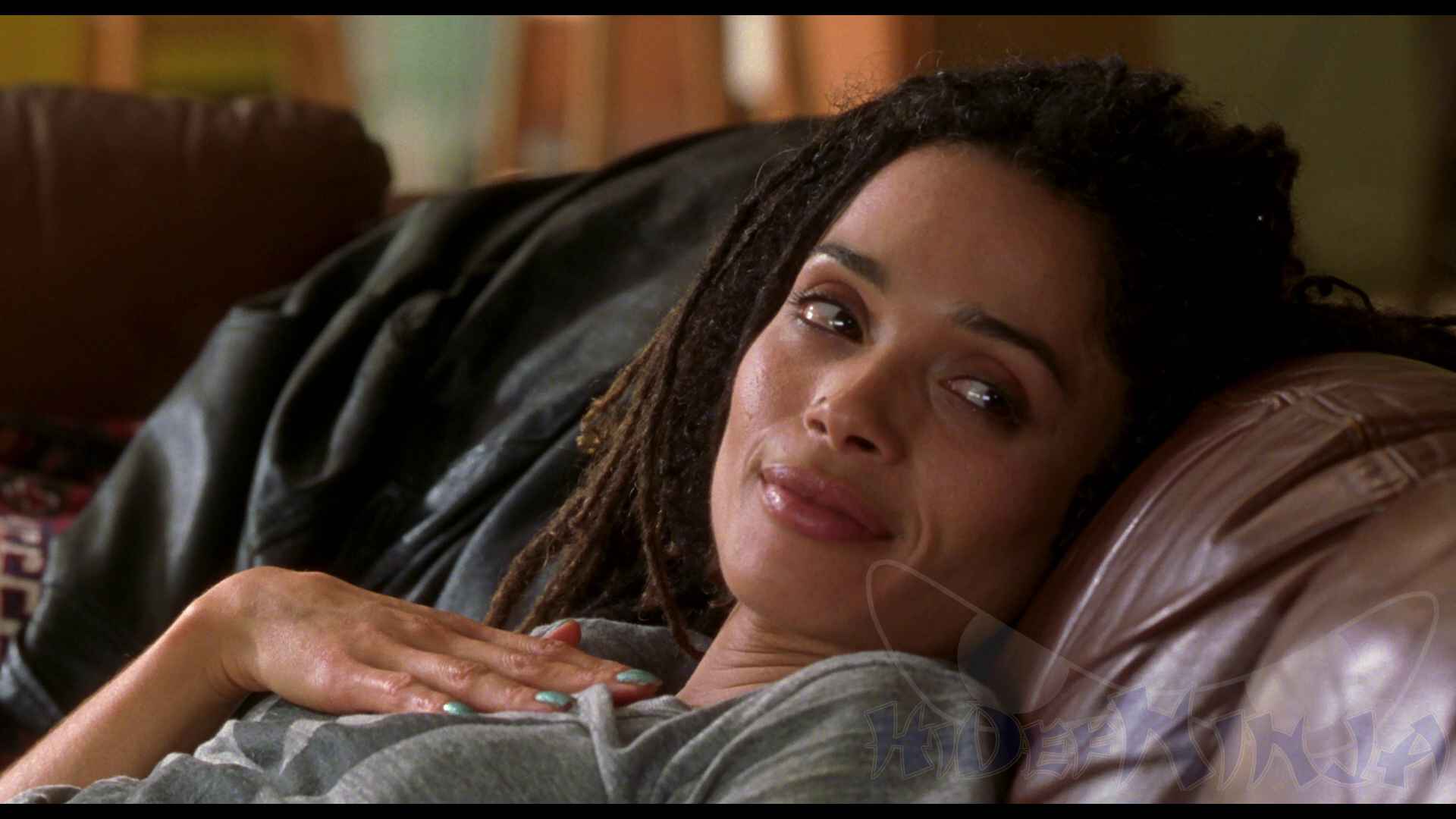 High Fidelity represents John Cusack at his best, and the movie itself is a game changer, with its witty dialogue and strong storyline.  While I can make a strong argument for owning High Fidelity in some form, I cannot recommend this particular release (also based on the $14.99 price at the time of this review) unless you are willing to deal with the transfer and supplement issues I have mentioned.  It's hard to admit that for a film that's a "Top 5 Movie About Relationships" and in my top 20, but should this title drop in price to $9.99 or lower, I could become a stronger case for ownership.  Until then, seek it as a rental.