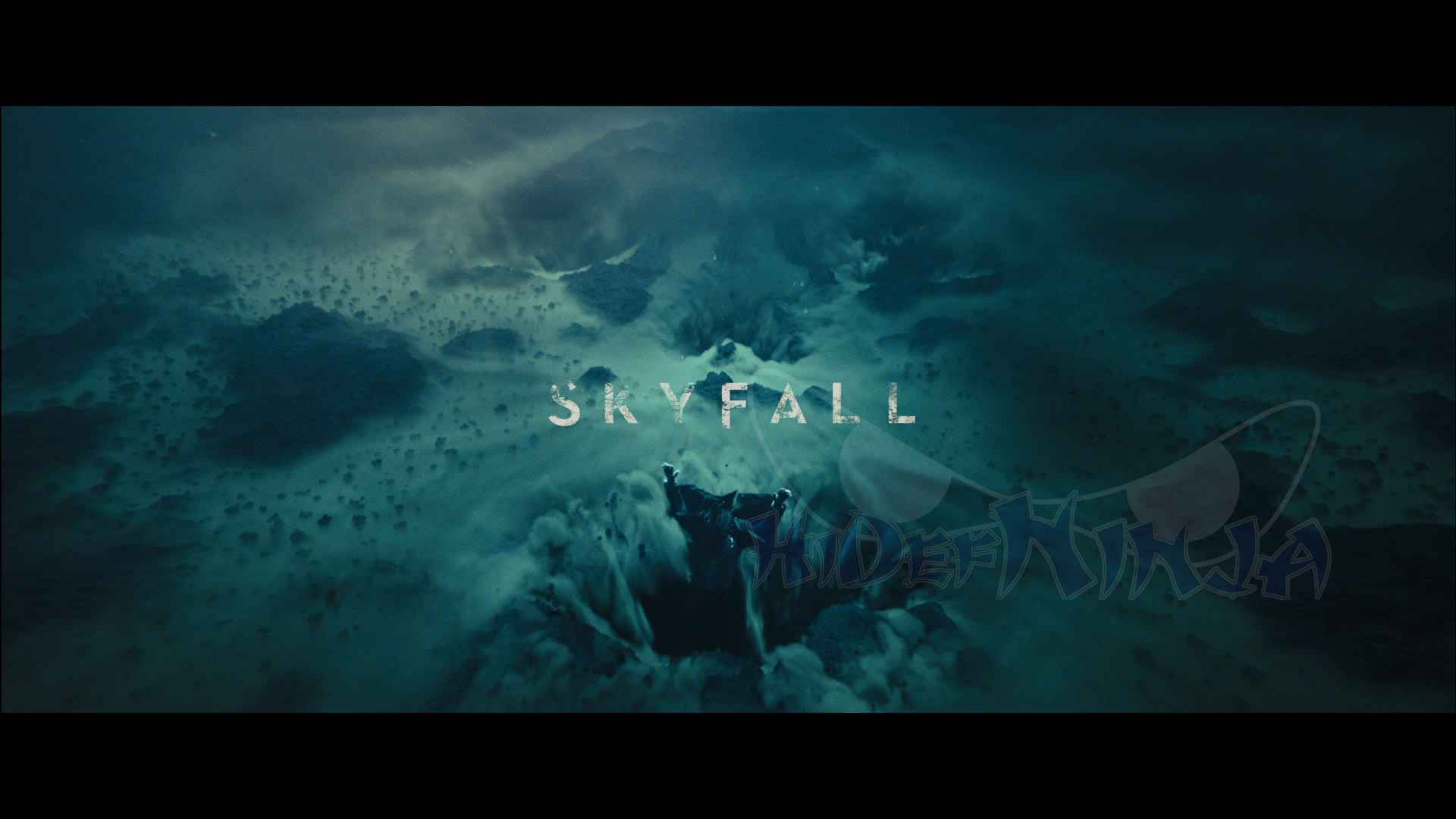 Fabulously entertaining, Skyfall arrives in a stunning Blu-ray release.
For those of us who've enjoyed James Bond over the years, there's been one issue haunting his 'disposable pleasures' persona – is there a genuine person under those fancy suits and behind the wheel of his Aston Martin? Die Another Day tried to answer that by taking Bond off the grid, only to leave us with a wholly unsatisfying third act.  The beginning of the Craig era brought us the rich Casino Royale and the deep Quantum of Solace; yet, our nagging question remained. Skyfall responded by delving deeper into the mythos, agreeably blending great storytelling, beautiful women, and an instantly classic bad guy into one of the finest Bond movies ever.  Its release this week onto Blu-ray is another quality MI6 operation, complete with an excellent overall release.
After a failed operation in Istanbul to recover a stolen hard drive containing a NOC list of agents and an impressive motorcycle chase across the city's rooftops, James Bond (Daniel Craig, Golden Compass) is shot and presumed dead, thanks to a bad call made by M (Judi Dench, J. Edgar).  Her new boss Gareth Mallory (Ralph Fiennes, Harry Potter series) wants M to resign over the embarrassment,  especially when the list's new owner begins to announce the names on YouTube.  Months later, 007 resurfaces in an unknown coastal paradise 'enjoying death' as he puts, until MI6 comes under attack from an unknown enemy.  Swept back in by his sense of duty and the rising body count, a bearded Bond shows up at M's apartment and a candidate for the Physically Unable to Perform list.  He soon learns that the attack has been orchestrated by one of their own, Raoul Silva (Javier Bardem, No Country for Old Men) who seeks a personal act of revenge upon M.  Together with the snarky techie Q (Ben Whishaw, Cloud Atlas) and 00 agent Eve (Naomie Harris, POTC series), Bond pursues Silva to a shocking but richly-told third act that takes Bond back to his roots.
If Casino Royale showed Bond's loss of innocence, Skyfall suggests that his transformation from "less of a random killing machine, and more of a personal statement" as Q coins it is nearly complete. Unlike previous Roger Moore/Pierce Brosnan iterations, Skyfall neither requires a degree in computer wizardry, nor an acumen for slicing through convoluted plots – its simple story of loss/retribution/loss wrapped in a highly effective spy tale ushers the moviegoer into unfamiliar territory while honoring the franchise's deep roots. And although the ending was both gut-wrenching to watch and direct (as beautifully shot in the supplements), fans will enjoy the realization that 007 has finally matured into a sympathetic warrior, honed in fire and driven by personal loyalty to Queen and Country.  Credit the veteran Bond writing team of Neal Purvis, Robert Wade, and Gladiator penner John Logan for a script that centers its story on believable, flawed characters, rather than empty ones either bent on world domination or defending against it.  Director Sam Mendes (Road to Perdition) shines in every way possible, deepening and darkening the tone while taking Bond through several memorable sequences, including an eloquent silhouetted battle in a Shanghai skyscraper.
Medes gets Bond, drawing inspiration from the Ian Fleming novels on which Bond is based, but bringing it into the new century by introducing one of the most memorable villains we've seen from the franchise in a long time.  Bardem fits Skyfall like a fine London racing glove, revealing a deeply-disturbed character whose every move feels calculated and incredibly dangerous, existing more to torment M and destroy MI6 than engage in typical Bond tomfoolery. Silva's opening scene is one of the best I've ever witnessed, both in terms of its intimacy and in Bond's response.  But it's Craig's haunted and mournful looks throughout the film which complete a picture of despair which this character has endured over three films.  Watch the scene that introduces us to Bond's childhood surroundings and the way Craig plays it – Bond is deeply moved by he's about to do, and the shifting environment of Scotland plays a silent but effective third actor.  As Act 3 nears its conclusion, we see Bond in an entirely different light, as a man weighed down by all the years of personal struggle, left with nothing else but blood on his hands. It's a simple and powerful moment, and Craig plays the scene with amazing depth.
One cannot say where this franchise is headed, but we do know that Fiennes and Craig will reprise their roles in future episodes.  Could we see SPECTRE arrive to take the place of the shadowy Quantum?  Skyfall is the next step in spy films, thriving in the post-Bourne rebirth, mixing the best elements of every previous iteration into a tightly-wound, visually stunning tale that instantly establishes itself as one the franchise's best.  In many ways we're witnesses here to both the death and rebirth of James Bond, whose actions and reactions to the madness around him re-establishes his hero status for the next century.  For a series that's survived for so long on its brazen sexuality and gadgetry, it's refreshing to see 007 in such a damaged and dangerous light.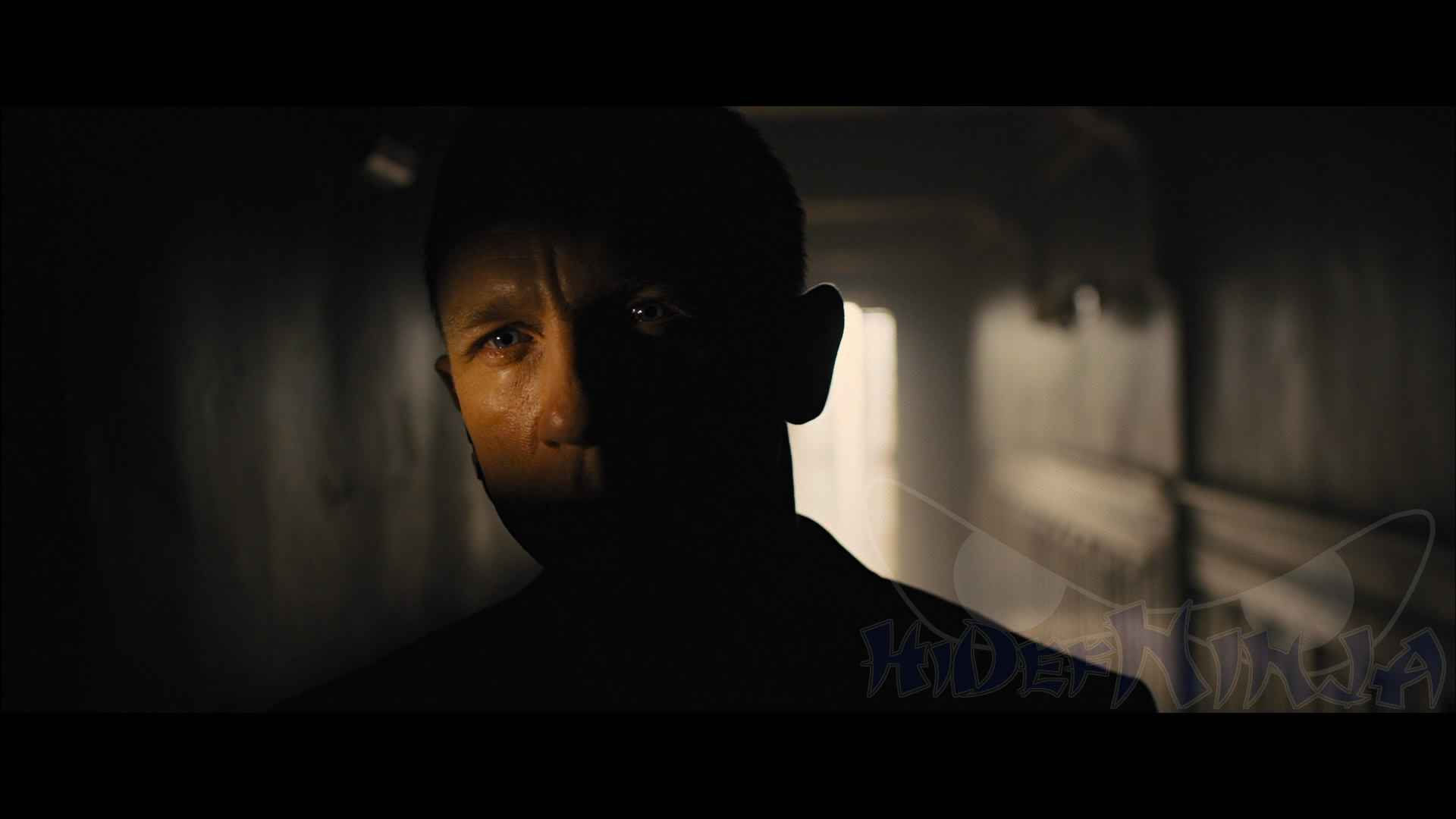 Skyfall arrives in a 1080p AVC/MPEG-4 transfer that instantly establishes itself as a top release for 2013.  Originally screened in IMAX theaters, this version arrives in the standard 2.40:1 ratio but still reaps the benefits of its IMAX release.  Detail is extraordinarily brilliant and colors take on a life of their own, whether it's thin, cold environment of the Scottish backlands and the city of London, or the sumptuous looks of Shanghai and Macau.  Flesh tones and hair look life-like, while clothing and set pieces are finely detailed  throughout the film.  Credit Cinematographer Roger Deakins, whose impressive resume includes The Shawshank Redemption and O Brother, Where Art Thou?  He's had a hand in several of my top 25 films of all time, and it's hard to find someone who's better at what he does.  There's simply nothing wrong with this digital print, with zero banding, aliasing, or pixelation evident, leading me to award it nothing less than a perfect specimen.  In a time of cost-cutting and penny-pinching, it's a relief to see MGM give proper care to bringing Skyfall home to Blu.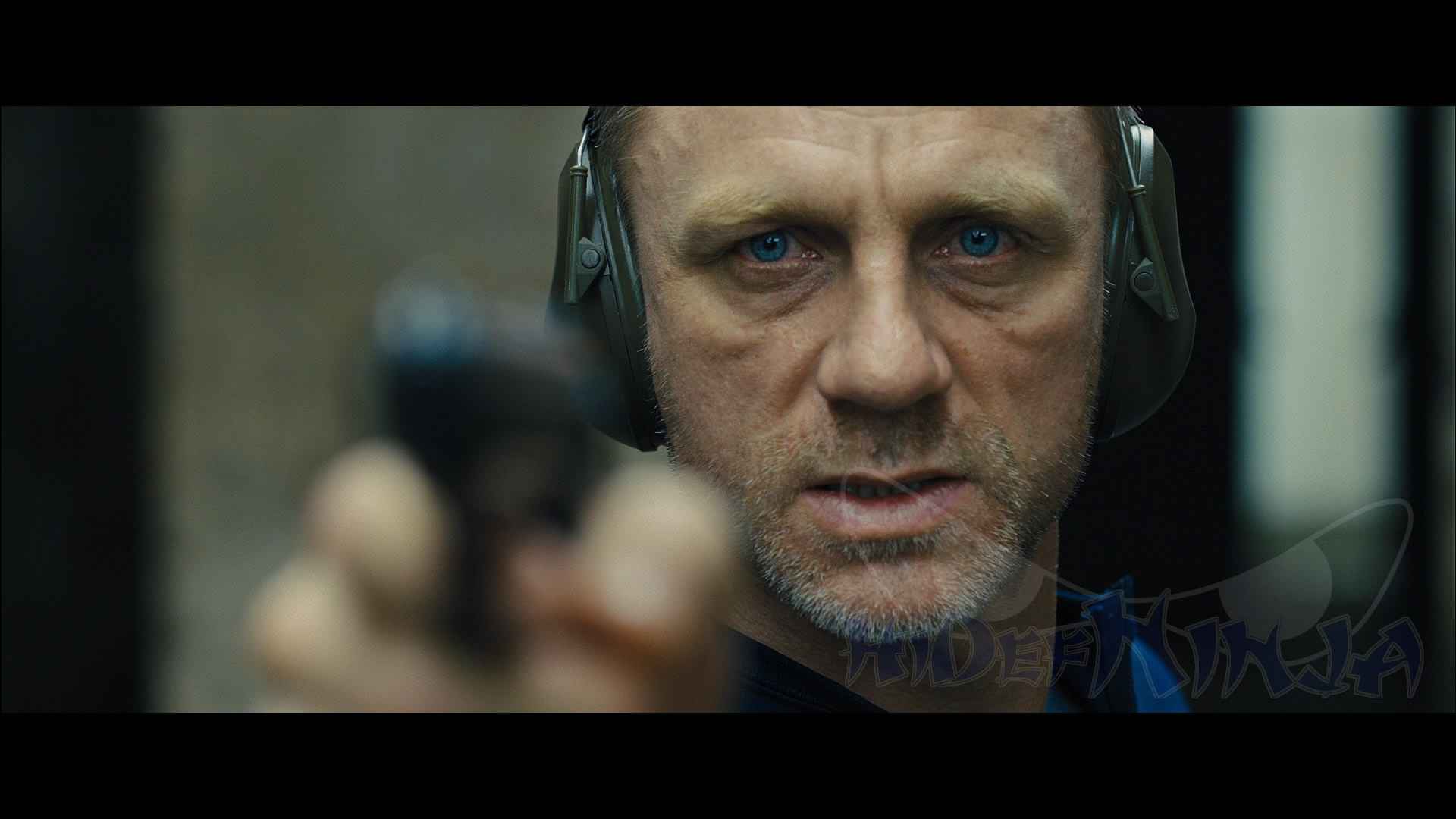 If Skyfall's video is deep and rewarding, then its audio track is simply earth-shattering.  Punching and powerful when it needs to be, soft and even eerily silent in others, the DTS-HD Master Audio 5.1 is brilliant.  It's not just the volume of the precise explosions, gun fire, and fist-to-bone encounters, but in how Sound Editor Karen M. Baker (Gladiator, Blade Runner, Bourne Ultimatum) wraps the audience in a colorful mix of explosions, gun fire, and atmospherics.  There's a lot of contrasts here, and each time the transition is made flawlessly – take the opening scene of Bond's shooting as evidence, as we move from the train, to the shot, to utter silence, then into water and Adel's haunting theme.  But the lossless track also envelopes the listener at the new MI6, in the Macau casino, and at dozens of other places along the way.  Some of that comes courtesy of the score by Thomas Newman (American Beauty), who replaces favorite David Arnold.  Newman creates a flowing – and sometimes haunting – score by adding choir elements to certain dramatic scenes and re-inventing the Monty Norman 'Dr. No' theme in others.  It's sad to see Arnold depart, but Newman shows us he can handle an action score, and the audio track is better for it.  Other elements, such as the LFE, pound and pulse throughout things, reminding audiences that Bond is also an audio experience to be enjoyed as much as its visual elements.  Some might complain that we did not receive a 7.1 treatment, but my 5.1 set up didn't seem worse for it.  This track is perfect.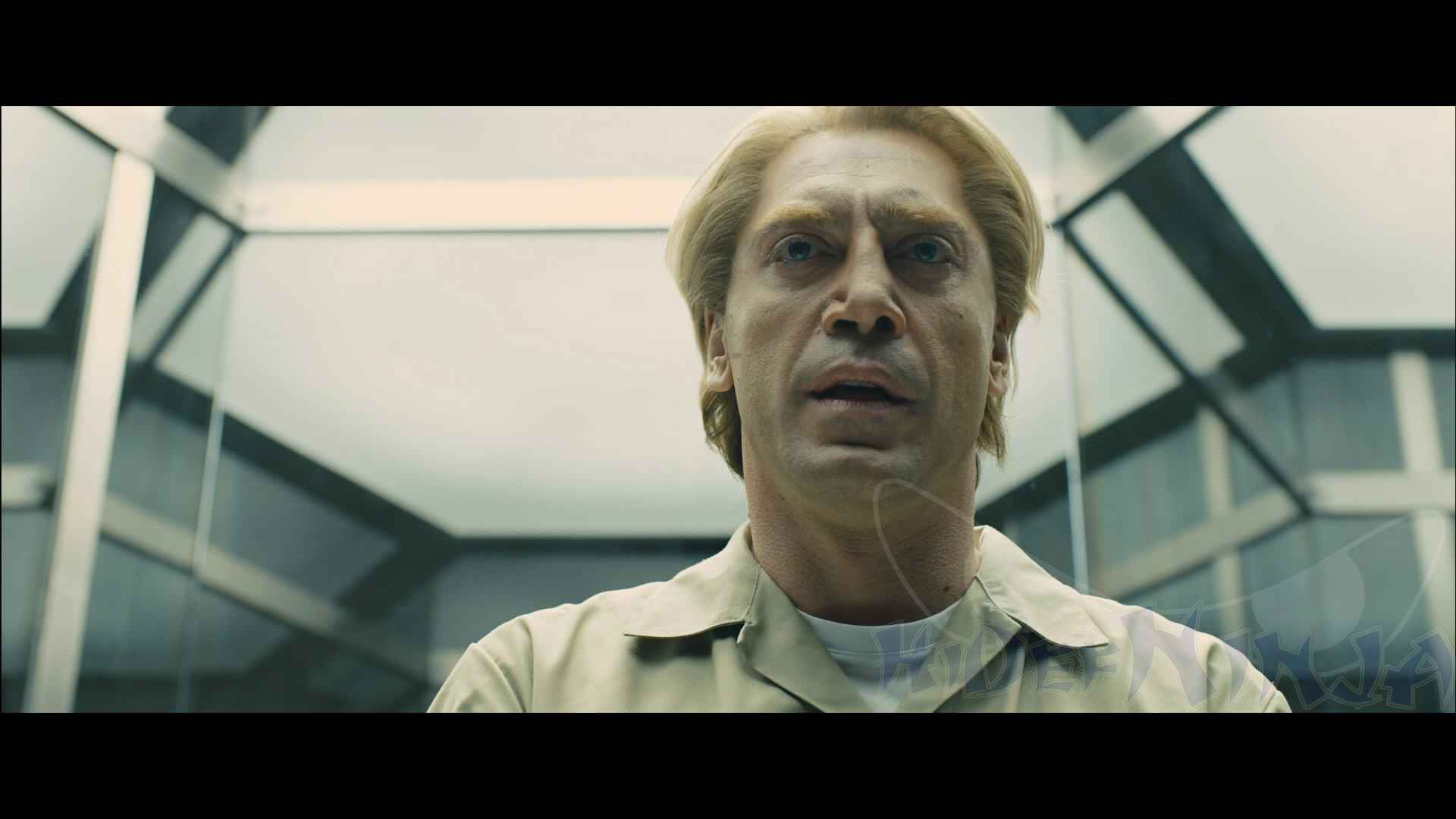 The only slightly disappointing part of Skyfall's home release is the supplements, although the score I've awarded it would be desirable under any other circumstance.  It's a mix of what's missing and what's included that keeps me from awarding a perfect score.  Let's start with the good, and there's much here to discuss, including the following:
Commentary with Director Sam Mendes: Sometimes commentaries can be a mixed bag, suffering from the weight of too many specifics or not enough of them.  Mendes offers a lot of "scene-specific" insights, including where scenes were shortened (courtesy of Editor Stuart Baird, whom I personally admire) and the fun of shooting in Istanbul.  There's also a lot of emotional testimony as he recalls the difficulty of preparing and shooting the climatic final scenes.  It's all very rewarding and definitely worth your time.
Commentary with Producers Barbara Broccoli and Michael G. Wilson and Production Designer Dennis Gassner: If you're looking for commentary that also allows you to actually watch the film, you might enjoy this track.  Wilson and Broccoli are long-time stewards of the franchise, while Gassner joined the mix for Quantum of Solace, and the three take us on a more relaxed journey, allowing Skyfall to breathe while inserting their thoughts throughout.
Shooting Bond (1080p, 59:24): Made up of 14 separate featurettes that can be watched as a single documentary, this production is engaging and comprehensive.  It's become commonplace to have extra cameras on set, following the cast and crew as they produce and release a film, but this one never degrades into a back-slapping affair that ruins most of these kinds of efforts.  Among the most poignant scenes here is Mendes' emotional reaction to shooting M's death scene, which documentary crews were able to capture as it was happening.  Mix in a collection of interviews with the writers, director, actors, and composer, and you have a feature that's as impressive as the film itself.  Chapters include Intro (2:26), Opening Sequence (4:19), The Title Sequence (2:56), 007 (3:48), Q (1:59), DB5 (1:36), Women (4:27), Villains (6:51), Action (3:33), Locations (3:24), Music (3:43), End Sequence (14:03), M (4:47), and The Future (2:13).
Skyfall Premiere (1080p, 4:28): This is a series of excerpts from the Royal Albert Hall world premiere and features interviews with Craig, Mendes, Craig, Bardem, Fiennes, and others.
Theatrical Trailer (1080p, 2:31): It was personally gratifying to see a trailer that doesn't give too much of the story away.
Soundtrack Promotional (1080p, 0:40): An oddly short commercial for Newman's score.
Sneak Peek (1080p, 15:42): Why studios feel the need to bash us over the head with "sneak peeks" – rather than what we really want (see below) is beyond me.  Press the 'chapter forward' button on your remote to skip these 10 items and get to the good stuff.
The only thing missing here is a collection of deleted scenes, most of which might have fitted in had we not been force-fed the Sneak Peaks and the Soundtrack Promotion Spot.  Hopefully, we'll see these make it onto an IMAX version of the film.  The slipcase is also a bit disappointing, with a flat debossed cover and no interior artwork.  Our evaluation copy came complete as a Combo set which includes a DVD and Digital Copy.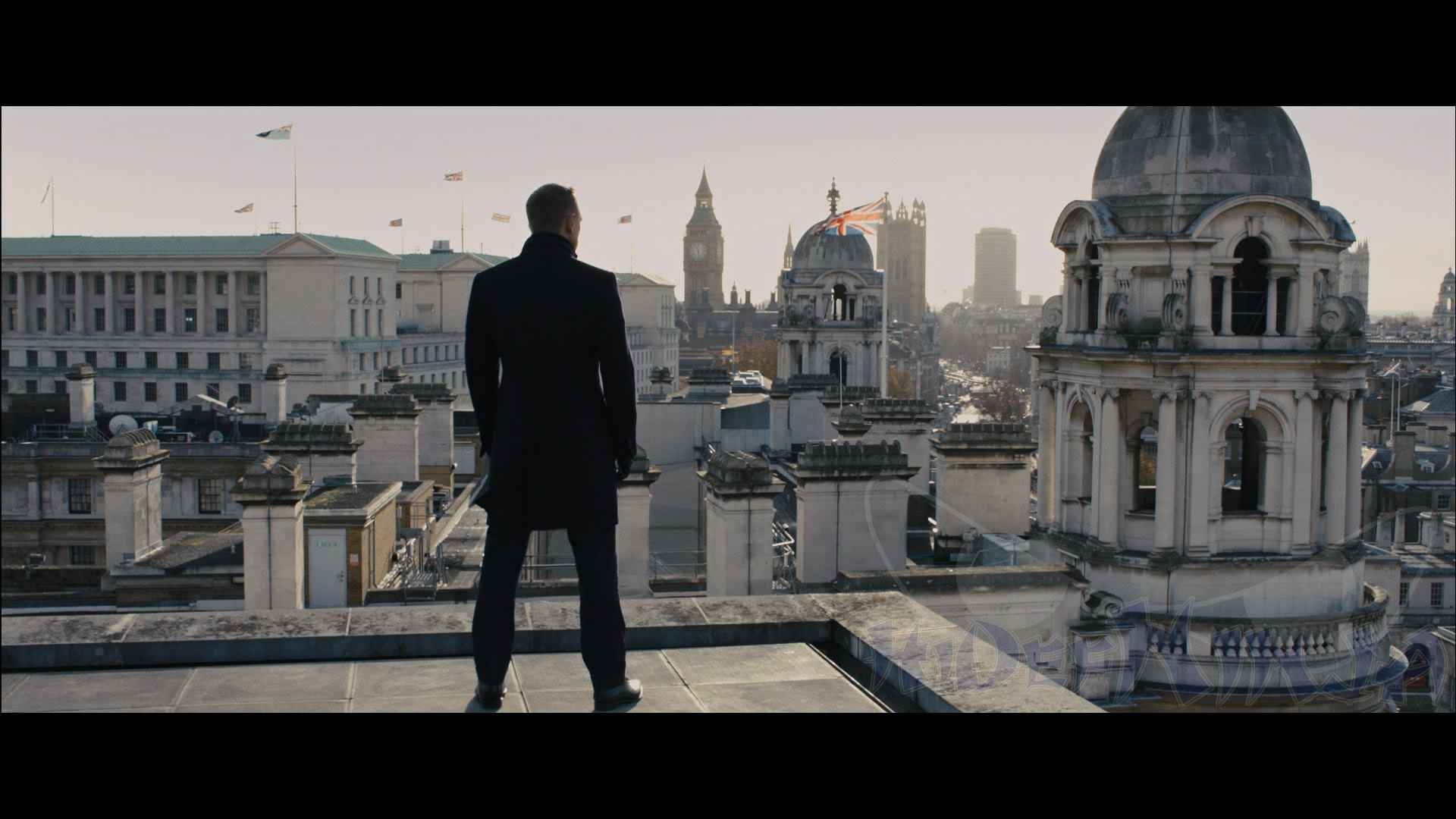 Richly-crafted and engrossing, Skyfall is a masterpiece of the Bond franchise, solidifying its status among the best spy movies ever.  Its stellar release onto Blu-ray should become a commercial and critical favorite for 2013, with an impressive audio and visual transfer and a good (but not great) set of supplements.  Regardless if you're collecting the movies separately or already have Bond 50 (as I do), Skyfall will perfectly compliment your James Bond collection.  Skyfall is rated PG-13 for violence and sexual situations, and comes highly recommended.