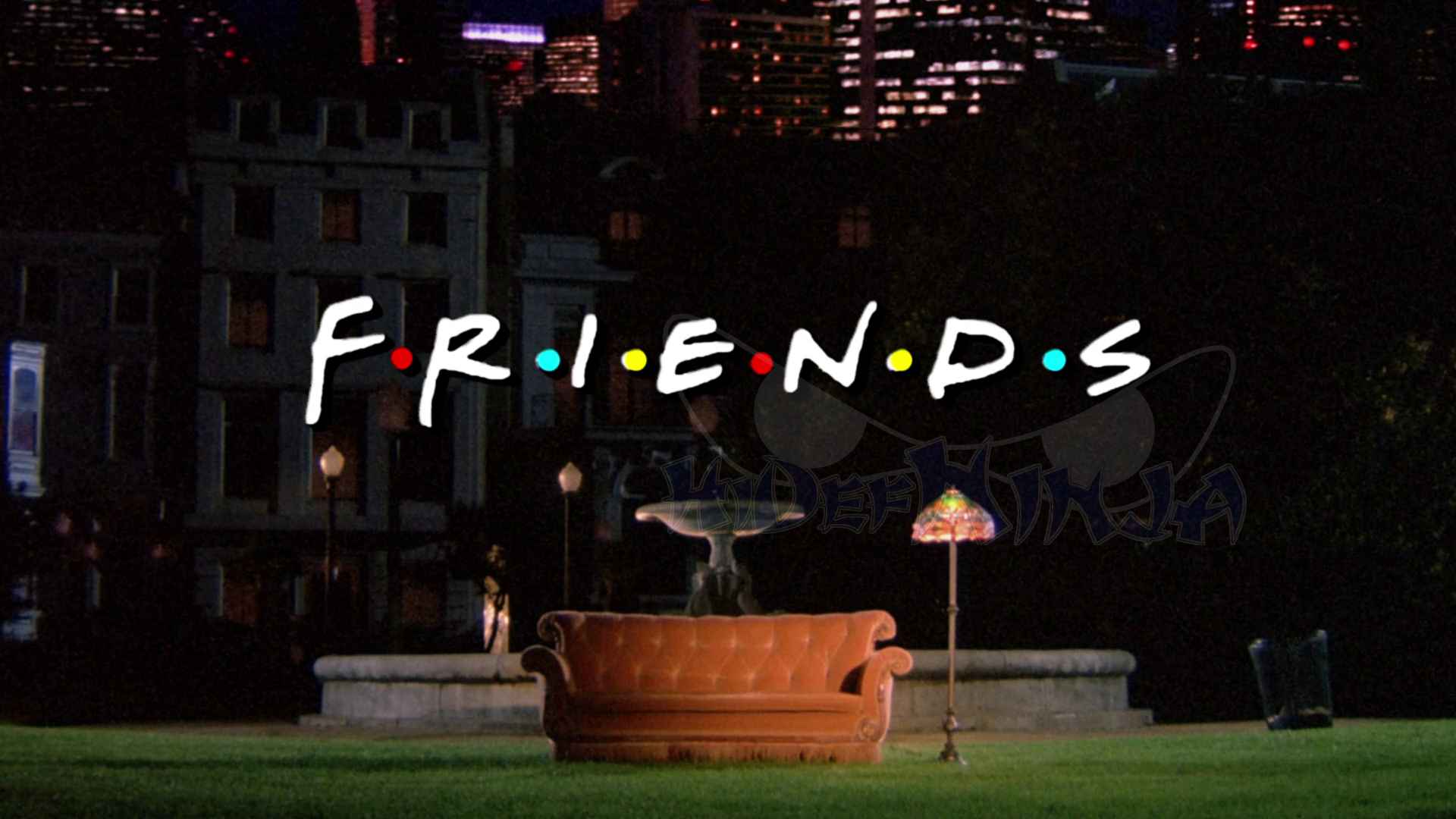 Friends: The Complete Second Season is terrific, but the Blu-ray is not.
If you've read our Season One review, you know just how disappointed but willing to give a pass in certain critical areas.  As we delve into Season Two, it's clear that NBC simply re-packaged the discs from the box set and into attractive cases.  Thankfully, Season 2 gives us a lot to laugh about, as Ross (David Schwimmer) and Rachel (Jennifer Aniston) finally get together, Joey (Matt LeBlanc) and Chandler (Matthew Perry) break up, and Magnum PI makes a couple of guest appearances to swoon Monica (Courtney Cox).  Season Two has lots of daring moments, such as the juice box scene and Joey and Chandler's fascination with the women of Baywatch.  There's not a dull moment here, and you can see a lot of modern television in Friends.  If you can get past the 90's clothes and purple walls of their apartment, Season Two of Friends is just as funny when it premiered in 1995.
Friends: The Complete Second Season features the same 1080p AVC transfer that results in the same overly-soft effect we saw in Season 1.  There's no definition whenever blacks and shadows meet, and grain is still an issue; but, colors are fairly balanced and detail on hair and skin is acceptable.  I didn't notice any artifacting but did see evidence of edge enhancement in a couple of episodes.  It's slight, but it seems to happen in pan shots, which even stutter a bit.  I know this series wasn't meant for high-definition, so I'm going to give this one yet another pass (though my forgiveness has its limits).  But let it be known: we've seen better conversions from television shows and Friends: The Complete Second Season suffers immensely from technical issues that could have been corrected before release.
Friends: The Complete Second Season features the same Dolby Digital 5.1 surround track that passes but doesn't impress.  That's ok, because we're not here for high-flying action, and the LFE does come out to play in some of the music passages.  But just like Season One, hiss and distortion in the rear track pervade during moments of silence.  I suggest pretending that your surround sound system doesn't work when watching these episodes and enjoy good old tingy output from your television speakers.  Instead, it's only mildly disappointing.
As with season 1, Friends: The Complete Second Season features nothing new, nothing different from the box set, and actually contains less than the DVD release from 2002.  All of the features are in SD:
No Audio Commentaries: The 2002 DVD release included commentary tracks for The One with the List and The One with the Prom Video.  However, the Blu-ray version does not.
Friends of Friends (11:00): Again, another short guest star/cameo guide.
What's Up with Your Friends? (SD, 8:00): A series of montages highlighting the group and other characters and guest stars.
Smelly Cat Video (SD, 2:00): Phoebe brings color to the bleak world of Smelly Cat.
Season 2 includes the same nice packaging and Ultraviolet online copy as Season 1.  But, without a complete porting of the features, perspective buyers hoping to upgrade from their DVD's will have to keep them.  The lack of the commentary tracks is disappointing to say the least.
While a terrificly funny show, NBC's repackaging of Friends: The Complete Second Season  is the only good thing about it.  the worst offense being the lack of the two commentaries which appeared on the 2002 DVD.  I can only recommend this to the most hardcore fan, or to those who don't care about the audio or video transfer.  It's tough to give out such warnings, but you'll like me later, even if you hate me now.  I'm used to it.
Discuss this review with fellow HDN fans on Facebook. On Twitter, follow us at @HidefNinja, and follow author Matt Cummings at @mfc90125.